*Bourbon Culture is reader-supported. When you buy through links on our site, we may earn an affiliate commission.
Last year in November, Wild Turkey 101 12 Year finished second-place in my Most Memorable Whiskey of the Year (2022) competition. That bottle seemed like it came out of nowhere and landed an arrow straight through my heart.
Its complexity and profile left me shocked; it didn't even taste like Wild Turkey to me. It was so fruit-forward and the oak had this perfect varnish note to it – much like Russell's Reserve 13. I was hooked.
The only problem is that bottle of WT101 12 Year was only available in certain east-Asian markets. But as bourbon enthusiasts tend to do, they find a way to get export releases back into the United States.
Friends, family members and even other enthusiasts have been cramming suitcases with as many bottles as Customs will allow them to bring back. As a result, secondary market prices have been fairly reasonable with bottles being sold for as low as $160.
Wild Turkey 101 8 Year Age Stated
But Wild Turkey wasn't done with the surprises for 2022. There was an 8 year age-stated version of their popular 101 proof bottling that was also released in the export market in 2022. Enthusiasts learned about it a little bit later in the year, but there was one problem.
If bottles were being brought back solely for the purpose of re-selling on the secondary market, did it make sense to bring back the less-valuable 8 year version over the 12 year version? Apparently the answer is yes because I was able to find a bottle relatively easily for $100.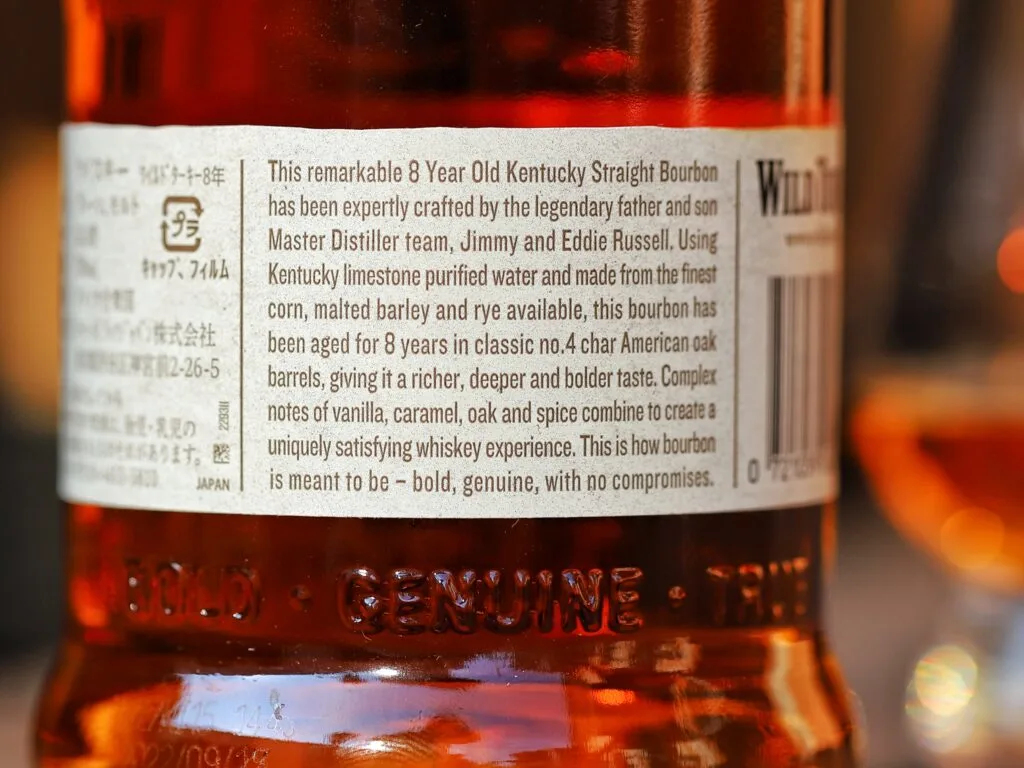 $100 for a bottle of bourbon that you can't get in the United States might seem like a deal. But the fact of the matter is that it's about 4 times as much money as standard bottle of Wild Turkey 101 – a product that is already a blend of 6 to 8 year old bourbon anyway.
It's no secret that when Wild Turkey puts an age statement on something, that it usually has barrels that are much older in the final blend. Take Russell's Reserve 13 Year for instance. 13 years is the minimum age of the barrels in the batch.
Early batches contained 18 or 19 year old barrels as well! Wild Turkey 101 12 year was also rumored to use much older barrels as well – perhaps in the 14 to 15 year range. So it's not a stretch to imagine that Wild Turkey 101 8 year has older barrels in the blend too, probably as old as 10 years.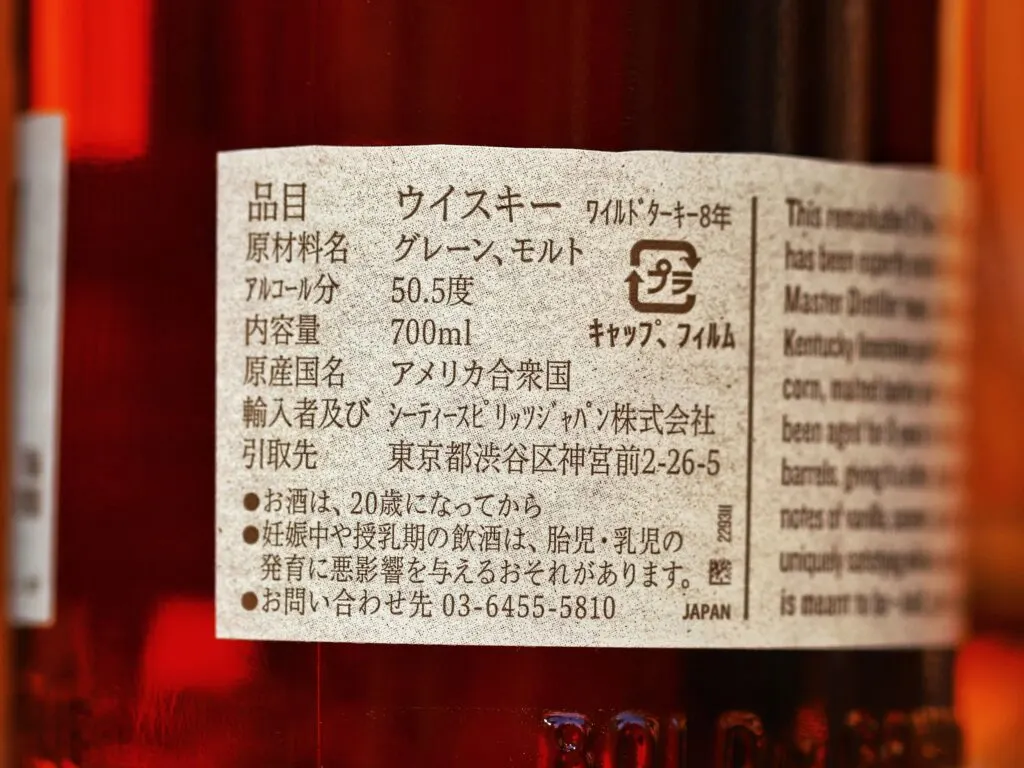 But age is just a number if the bourbon doesn't taste like it's spent that long in a barrel. Speaking of which, I think it's time to pour a glass and see what it tastes like. As usual, I'm sampling this neat in a glencairn.
Tasting Notes
Nose: Initial scents are a mix of sweet and spicy. There is well-developed oak that is easy to pick up – probably hinting at the blend of extra-aged barrels in the mix. For me, Wild Turkey always has three notes in common and they are caramel, nuts and baking spices. I find all three here, so this checks out as a bona-fide product from Lawrenceburg, KY.
One interesting note that I don't often find in Wild Turkey is found here – it's kind of like a citronella candle. It's somewhat citrusy with a bit of floral-ness. I wouldn't call the nose particularly strong or robust, but it is pleasant overall.
Palate: Spice in the front palate, oak and fruit on the back. Noting particular stands out to me, but it is an extremely competent sip. I can't taste one ounce of youthfulness either. Fruit notes remind me of plum and black cherries. The citrus-like note from the nose reemerges on my tongue. Light vanilla can be found with each sip too.
Finish: Sweet, spicy and a bit nutty. The finish is more of the same from the palate – which isn't a bad thing! Fruit leathers linger with a slightly bolder oak note. Really you couldn't ask for a more classic ending than this. It's very good.
Score: 7.1/10
Other reviews may inevitably draw comparisons to its 12 year-old big brother. And I'm sure that 10 times out of 10, the 12 year will destroy the 8 year. I won't argue any differently here. But the 8 year age stated version deserves to get looked at separately.
If Wild Turkey would just use the bourbon inside of this bottle in their standard 101 US release, they'd rule the market overnight. But alas, high demand and penny-pinching in the name of keeping prices down ensures that this will never happen.
Coming in at almost a full rating point higher than I gave standard Wild Turkey 101, this is the superior bourbon in every way. It still lacks some of the complexity and depth that keeps it far away from the territory of a truly "great" bourbon. That's not saying you won't enjoy it if you ever decide to buy a bottle, but you don't need to panic with FOMO just yet.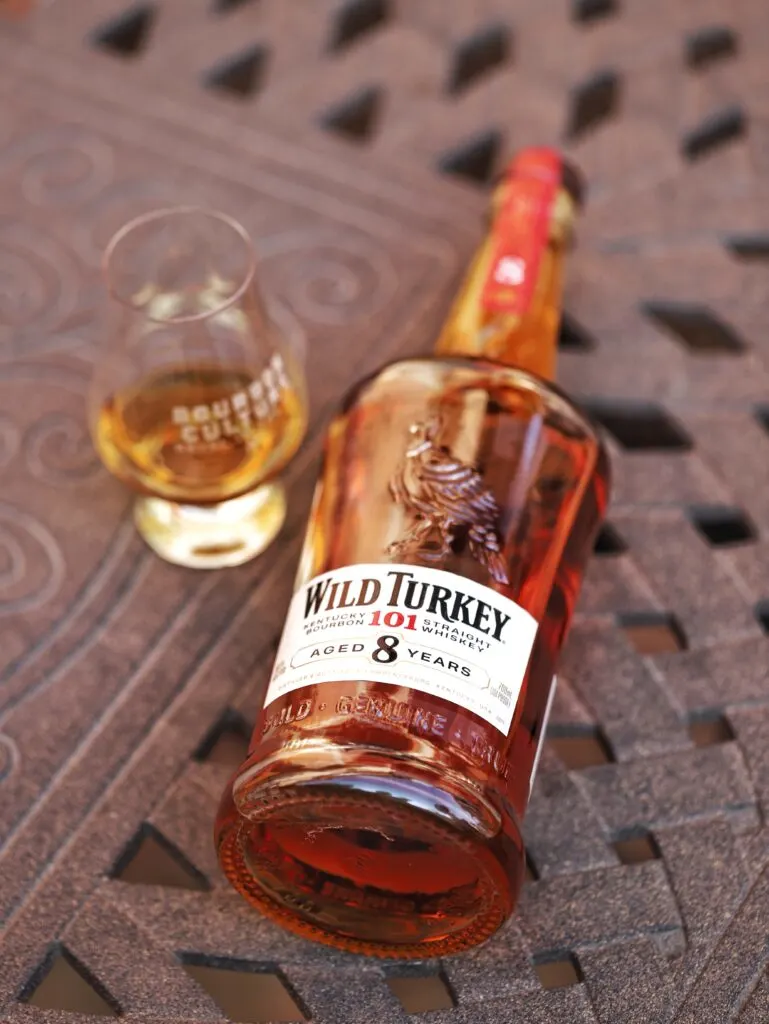 Final Thoughts
RareBird101 make a great point in his review on this bottle – why can't we get releases like this in the Wild Turkey gift shop? Wild Turkey may be one of the last holdouts in Kentucky by not offering gift-shop exclusives – something that I think needs to change. So if they're not going to offer the 12 year version, at least offer this 8 year one. Plus they can put a pricetag of whatever they want on it and it will undoubtedly sell.
Until then, if you're a Wild Turkey fan who loves the classic Turkey taste, then go ahead and treat yourself by tracking one of these down. After all, value doesn't really apply if it's not a standard bottle you can find on the shelf.
But if you think Wild Turkey products are generally just "okay," then don't feel bad about skipping this one. It won't change your mind. But if you ever do want to come to Turkey side, I'd suggest chasing down a 12 year 101 instead. That's the one that will really blow your mind.
Featured Products
Description:

The Aged & Ore Neat Traveler is a complete travel kit for spirits. We combined our widely praised Neat Glass with one of our 3oz Flight Bottles and housed them together in a custom EVA travel case. Perfect for a night away with your favorite pour. The tie
Description:

The Aged & Ore Bottle Flight is a premium set of 4 custom silicone wrapped glass bottles designed to transport and share samples of your favorite spirits. The flight bottles come in a custom EVA travel case that fits perfectly in any small bag. An Aged &
Description:

This Bundle combines two of our crowd favorite products, creating the ultimate travel bundle to bring along your favorite spirits and glassware. Bundle Includes: Neat Traveler (Gray) Bottle Flight (Gray) Note: This bundle is only available in gray and col
*Bourbon Culture is reader-supported. When you buy through links on our site, we may earn an affiliate commission.