It's not even September yet, but we've finally got a glimpse of the picture we've all been waiting for – our first look at Elijah Craig Barrel Proof Batch C923 (C = Third Batch of the Year, 9 = September, 23 = 2023). I reported earlier that the age was going to be 13 years and 7 months, but I had no idea the proof was going to clock in a 133!
This is a throwback to the early days of Elijah Craig Barrel Proof when it was more the rule rather than the exception that each batch would come in over 130 proof. Below is a list of all the "new label ECBP" releases with their proof right next to it. Before this generation, the old label ECBP (commonly known as "Pirate Bottles") had every batch in the 130's with only one (Batch 7) with a proof of 128.0.
A117 127.0 proof 2017
B517 124.2 proof 2017
C917 131.0 proof 2017
A118 130.6 proof 2018
B518 133.4 proof 2018
C918 131.4 proof 2018
A119 135.4 proof 2019
B519 122.2 proof 2019
C919 136.8 proof 2019
A120 136.6 proof 2020
B520 127.2 proof 2020
C920 132.8 proof 2020
A121 123.6 proof 2021
B521 118.2 proof 2021 *CHANGE TO FRONT LABEL*
C921 120.2 proof 2021
A122 120.8 proof 2022
B522 121.0 proof 2022
C922 124.8 proof 2022
A123 125.6 proof 2023
B523 124.2 proof 2023 *AGE STATEMENTS BEGIN TO FLUCTUATE*
C923 133.0 proof 2023
As you can see based on this list, Batch C923 ranks 5th over the last 21 batches of ECBP in terms of highest proof. What's more significant is that we haven't seen much deviation in terms of each batch's proof in the last 3 years. It's a sight for sore eyes (and sore tongues)!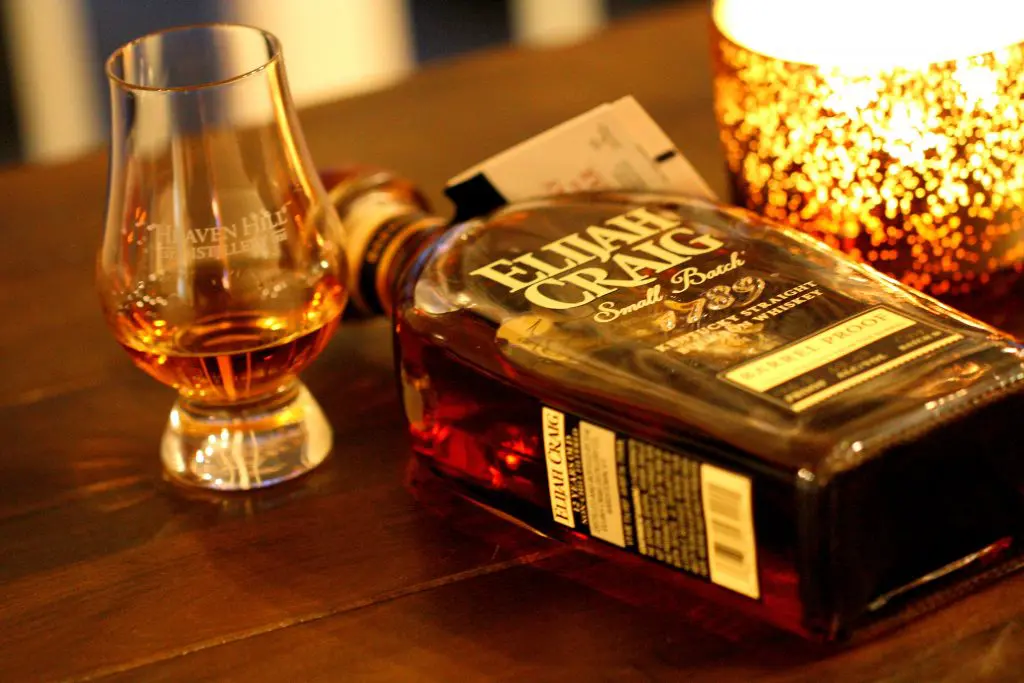 As usual, my cynical take is that Heaven Hill is teasing us with not only an age statement this high, but now a proof as well. I think they're doing this just to throw enthusiasts a bone that they still have some mojo left in their warehouses. I'm sure we're going to see 2 batches per year with rather low proofs and decreasing age statements.
But for now, I'll take what I can get.
Featured Products
Description:

The Aged & Ore Neat Traveler is a complete travel kit for spirits. We combined our widely praised Neat Glass with one of our 3oz Flight Bottles and housed them together in a custom EVA travel case. Perfect for a night away with your favorite pour. The tie
Description:

The Aged & Ore Bottle Flight is a premium set of 4 custom silicone wrapped glass bottles designed to transport and share samples of your favorite spirits. The flight bottles come in a custom EVA travel case that fits perfectly in any small bag. An Aged &
Description:

This Bundle combines two of our crowd favorite products, creating the ultimate travel bundle to bring along your favorite spirits and glassware. Bundle Includes: Neat Traveler (Gray) Bottle Flight (Gray) Note: This bundle is only available in gray and col
*Bourbon Culture is reader-supported. When you buy through links on our site, we may earn an affiliate commission.