*Bourbon Culture is reader-supported. When you buy through links on our site, we may earn an affiliate commission.
Out of all the warehouses in Brown-Forman's arsenal, none were as unique as Warehouse O. It was metal clad, only had one floor and was not heat cycled. This was the complete opposite of Brown-Forman's other 7 warehouses at their Shively campus. Those ones were made of brick, were 4 stories tall and were heat-cycled.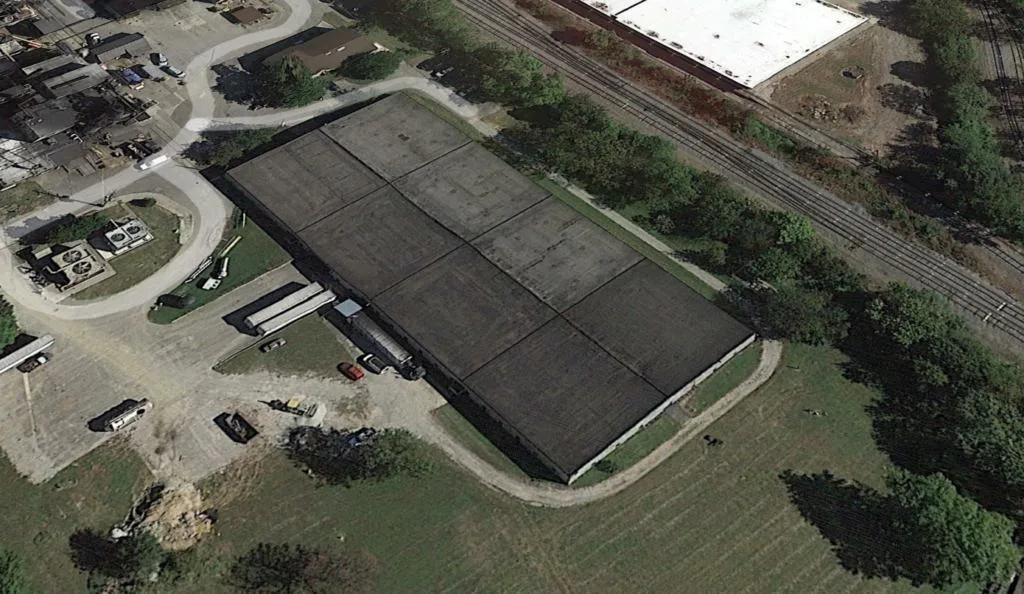 Warehouse O was constructed sometime in the 1950's shortly after the brick warehouses were constructed. Its primary use later in life was to age Early Times whiskey. I'm not talking about Early Times bourbon (although that was mostly aged in Warehouse O too), but instead the whiskey component that was put into used barrels.
Early Times Kentucky Whiskey was a blend of 20% whiskey with 80% bourbon. Most enthusiasts forget that for the last couple decades, it's only been available this way domestically, not in the Bottled-in-Bond 2019 release that made us all fall in love with the brand again.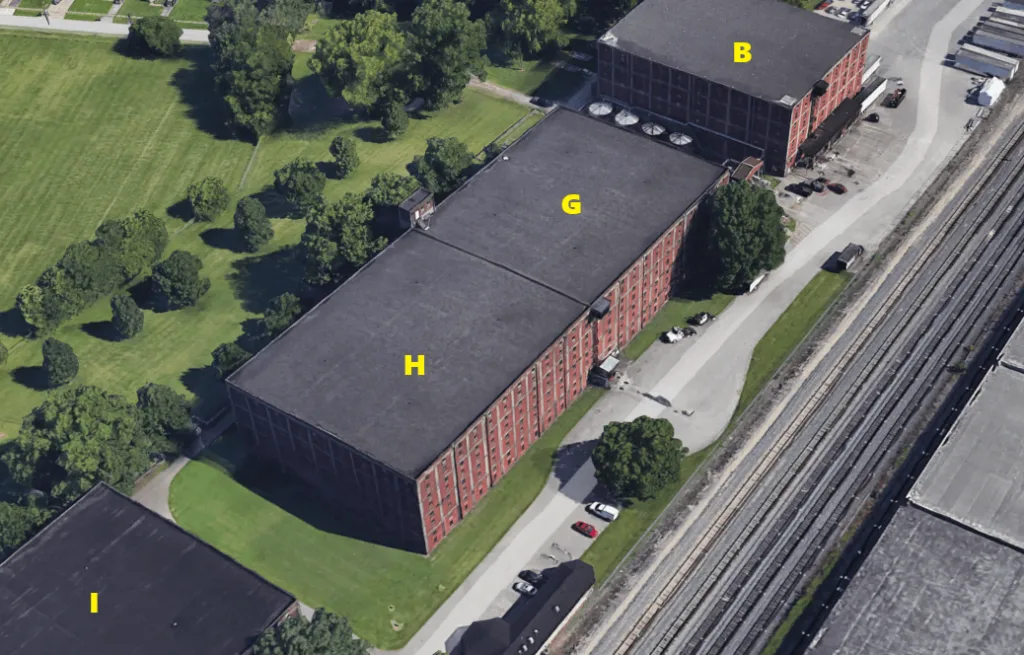 The reason why whiskey was added to it was was as a cost-saving measure that came from the desperate times of the 1980s when bourbon distilleries were on the brink of collapse. All Americans seemed to want was light-bodied spirits that were cheap – and this was Brown-Forman's solution.
Warehouse O's Fate
Directing this conversation back to Warehouse O – it was a useful building to Brown-Forman because it allowed them to age certain barrels as cheaply as possible by using only mother nature. Since it was a 1 floor design, no expensive barrel elevators had to be built or maintained to fill and empty the ricks.
And as I mentioned before, it was not heat-cycled so no fuel or equipment costs were incurred during the winter. This also had the second benefit whereby barrels aged in Warehouse O had significantly less evaporation compared to their brick warehouse brethren.
The last point was beneficial to the new products team at Brown-Forman because they realized that they could start aging barrels in the heat-cycled warehouses and gradually move them to Warehouse O so that the evaporation could slow down. Doing this allowed them to create products like King of Kentucky whereby the barrels aged the brick warehouses for ~7 years and moved them to O for another 7+ years.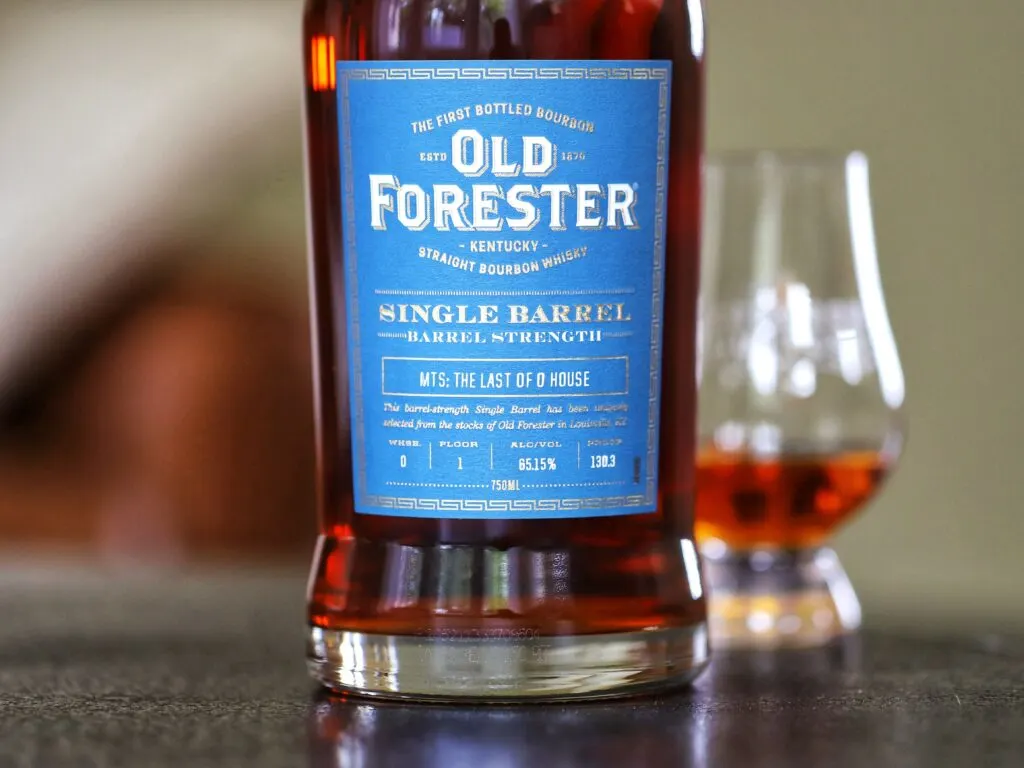 Alas, Warehouse O's time was cut short when the decision was made sometime around 2018 to gradually begin emptying it out and tear it down. By late 2020, the warehouse was mostly empty and portions of it were being used as storage for equipment and files.
By September 2021, Jackie Zykan said on a podcast with The Bourbon Lens (just a heads up, Scott Dilley infuriatingly smacks his lips the whole time she speaks) that no more barrels were left inside of it. She made an interesting remark that there was only one barrel remaining from Warehouse O and that it would be sold at the distillery later that fall.
I eagerly awaited the release for the rest of 2021 and it never came. It ended up taking an entire year before it was finally dropped at their Louisville Distillery giftshop. I don't know what took it so long, but Jackie announced her departure shortly after that podcast was recorded and it seemed like the Master Taster Selects and The 117 Series releases all hit a speedbump of sorts.
Now with Jackie working for Hidden Barn Whiskey, I'm sure she had to sign a huge NDA prohibiting her from talking about things in Old Forester. That means we might never know any more details about this final barrel.
What we do know is that it gained proof during its time inside of the warehouse – managing to get to 130.3 proof when it was pulled. It was also the only Barrel Strength bottle that has come from this warehouse.
All other Warehouse O single barrels have been the 90 proof variety bottled from 2017 to 2019. What a tease to think that there's only ever been 1 barrel at cask strength to come from Warehouse O before it was tore down.
Disregarding the secondary value this bottle probably has over all other OFBS single barrels, I'm going to open it anyway and see if I can taste anything that makes it different from the other single barrels I've tried from Old Forester. I sampled this neat in a glencairn.
Tasting Notes
Nose: For 130+ proof, the nose is surprisingly soft. The oak that I'm picking up on is not wrapped in spice or overly antique-y. It's just… "soft." Sweetness is a major component of the nose as well.
Scents like caramelized wood sugars, milk chocolate and vanilla custard can all be found. Delicious. And for uniqueness, this bottle of O House doesn't disappoint – lime zest, flat root beer and a hint of leather conditioner all bring their own special attribute each time I bury my nose in the glen.
Palate: For such soft oak on the nose, the oak I find on my tongue seems somewhat prickly. That's probably because there's a layer of spice that seems to be associated with the rye grain used in the mash bill.
I find cinnamon Red Hots candies and begin to pick up on some herbal flavors too. Baker's chocolate competes with barrel char for the title of heaviest flavor. But brown sugar and toffee sweeten up each sip. Overall, Warehouse O seems to produce slightly sweeter profiles compared to other warehouses that Old Forester comes from.
Finish: Cinnamon ramps up towards the end and is accompanied by other spices like clove and anise. The ever-present bakers chocolate note remains too. Surprisingly, the finish also seems to blossom with fruit notes like apricot, cherry and citrus. I think that some of the sweetness has been lost at the end, but that's fine with me – it still has great balance.
Score: 8.3/10
I'm trying to not let the rarity and backstory of this bottle seep into the score of my review, but I think it's safe to say that this is a really great example of Old Forester bourbon. I tend to find this sort of artificial tasting wood note – that is very close to something like antique wood furniture – with Old Forester products but The Last O House did not have it.
This allowed me to better observe the other flavors and scents that this bottle contained. My conclusion was that Warehouse O is slightly sweeter than barrels harvested from the brick heat-cycled warehouses. I was also impressed that the rye percentage in the mash bill (18%) seemed more noticeable.
Of course, if you're a fan of the extreme spice or tropical flavors (two traits that I find Old Forester does well), then you should look to other warehouse's single barrels.
Final Thoughts
I think "The Last O House" flew under the radar for so many enthusiasts because they didn't understand the title of the bottle and what it was implying.
I've talked with many Old Forester fanatics about how rare Warehouse O picks were and the fact that the warehouse was actively being torn down when this bottle went on sale. 98% of them had no idea. I can't blame them either because Old Forester has been extremely secretive about anything to do with their warehouses. If only there was a source out there where we could learn about them…
Well now there is! I have created this handy dandy guide to explaining everything you've wanted to know about Brown-Forman warehouses. Just skip to Chapter 3 to learn more about Warehouse O.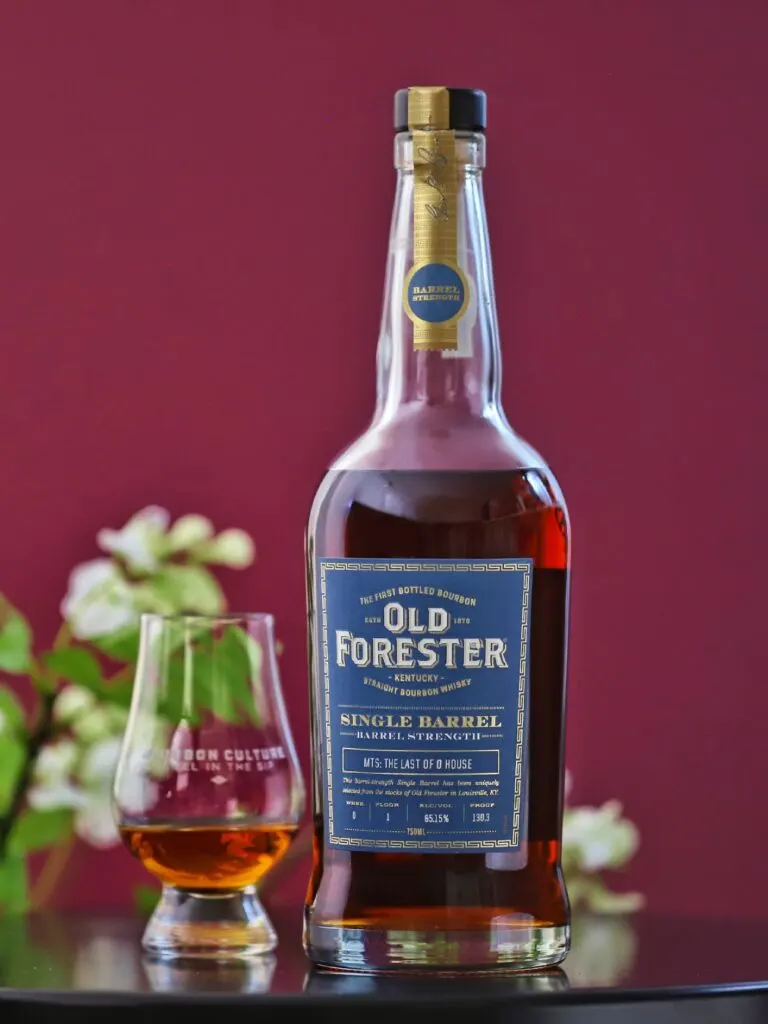 As time goes on and bourbon distilleries continue with their expansion projects, more old warehouses are going to be knocked down in an effort to build newer and bigger buildings to fit more barrels in.
Sometimes they are just so old that there is a danger in keeping them actively filled with barrels. In both instances, we lose a little piece of bourbon history when they are destroyed. Sometimes a distillery will acknowledge that lost history by doing a huge release (Wild Turkey Single Rickhouse Camp Nelson C was a good example) and sometimes it goes away with a only a whimper, like Warehouse O did.
So if you're keen on keeping a little bit of history in your collection or perhaps you're looking around for the next bottles that will be future collectibles – I urge you to start researching the barrel houses of each distillery. The allure of bourbon is its rich history – none of which would be possible without the warehouses that influences the greatness that each barrel eventually matures into.
Featured Products
Description:

The Aged & Ore Neat Traveler is a complete travel kit for spirits. We combined our widely praised Neat Glass with one of our 3oz Flight Bottles and housed them together in a custom EVA travel case. Perfect for a night away with your favorite pour. The tie
Description:

The Aged & Ore Bottle Flight is a premium set of 4 custom silicone wrapped glass bottles designed to transport and share samples of your favorite spirits. The flight bottles come in a custom EVA travel case that fits perfectly in any small bag. An Aged &
Description:

This Bundle combines two of our crowd favorite products, creating the ultimate travel bundle to bring along your favorite spirits and glassware. Bundle Includes: Neat Traveler (Gray) Bottle Flight (Gray) Note: This bundle is only available in gray and col
*Bourbon Culture is reader-supported. When you buy through links on our site, we may earn an affiliate commission.