*Bourbon Culture is reader-supported. When you buy through links on our site, we may earn an affiliate commission.
Every year around Christmas, my sister will bring me home a bottle of whiskey from Wyoming where she has lived now for over a decade. She's been living the dream out west and wants all of us to experience a taste of her home in a way that relates to the things we like. She often flew back with elk meat for my dad to prepare on the grill, such was her commitment.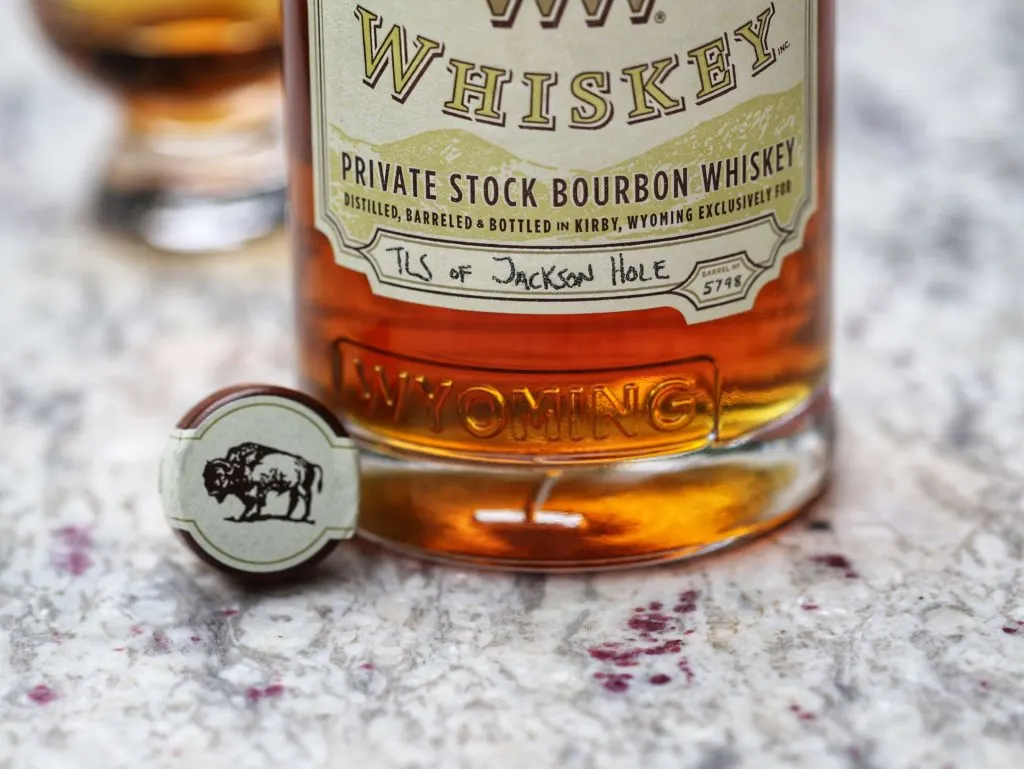 Although I've been gifted bottles of Midwinter's Night Dram and Stagg Jr (which was surprisingly plentiful in her area), it was always bottles of Wyoming Whiskey that she was most proud to give. It carries the name of the state she loves after all. But I've always found Wyoming Whiskey to be a bit of a mixed bag. Their standard wheated bourbon is odd at best and too dry and earthy at worst. Outryder demonstrates one of the better products they've produced but will still seem odd to any palate that normally drinks bourbon made in and around Kentucky. However, every year I try something new from them and like it a little bit more.
Last Christmas she gave me a single barrel that was selected for Jackson Hole's local liquor store called, ahem, "The Liquor Store." That is what the abbreviation "TLS" stands for on the label. I'm not sure if the store had a team pick this barrel for them or if someone at the distillery did. Regardless, it's been on the shelf for a while now and some bottles may still be there. At the price this bottle commands (above $60) and the low proof and lack of age statement, it doesn't exactly scream "buy me!" This is one of the main issues I think most people have with WW releases.
Single Barrel Wyoming Whiskey Store Pick
Most WW single barrel store picks are much higher in proof these days and wear a different style of label. I assume this has something to do with the various changes Nancy Fraley suggested years after they first started producing bourbon. One of those changes was to get rid of the typical distiller's yeast they had been using without much success at high altitude (there wasn't enough oxygen for it to properly thrive). She replaced it with a yeast that was primarily used to ferment white wine and that was more suited for the high altitude and dry climates of the region. She also bumped up the barrel entry proof from 110 to 114. This means that there was a distinct shift in the way the wheated bourbon would taste after her adjustments were implemented.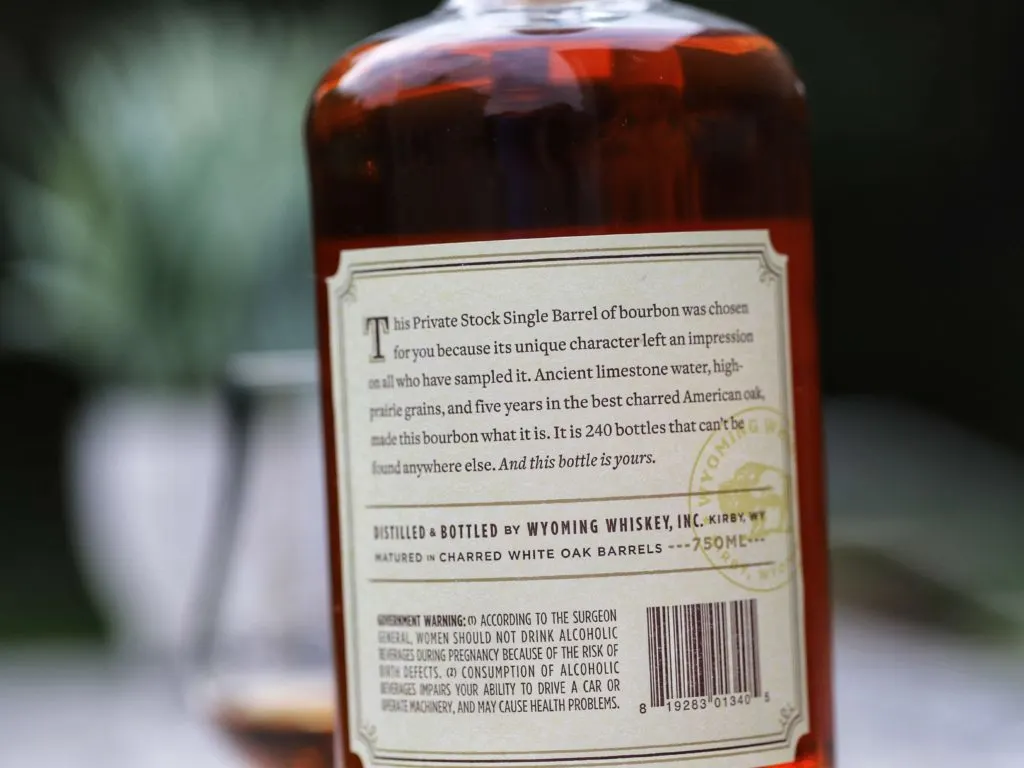 I had typically found WW's early bourbon distillate
too dry
and
earthy
to be any good. There was also a strange
petrochemical taste
from time to time. I would also argue that it never really tasted wheated at all! If I had to describe the taste those early batches had, it would
be similar to a 2 year old ryed bourbon.
I mention all of this because looking over this bottle had me curious which bourbon I would be getting inside. The old style or the new? It's time to find out. I sampled this neat in a
glencairn
.
Tasting Notes
Nose:
The opening scents are somewhat grassy with sweet floral notes and honey. These aromas come off like a ryed bourbon or rye whiskey. There are
notes of citrus (lemongrass tea comes to mind) and pine wood.
But it's the strange fruit scents that really have my attention like
dried apricots, golden kiwi and musk melon.
Is the yeast that Nancy Fraley implemented responsible for these white wine-like scents?
Palate: After compiling all of the flavors I found, I swear this reads like a ryed bourbon. They include ginger root, anise (licorice), wildflower honey, cinnamon and drying wood. But then the flavors start traveling down a strange, artificially sweet realm when I find flavors like powdered sugar and blue raspberry slushies. It's very strange. There are even flavors that make this taste like a cocktail of sorts because herbal liqueur and orange brandy come out to shine. This is one bourbon that I can honestly say nothing else tastes like.
Finish: The finish gives off subtly sweet notes that aren't particularly caramelized or sweet. I guess honey and powdered sugar is the best way to describe it, which seems strange. There are lingering floral notes (mums, rose petals) along with fried biscuits sprinkled with cinnamon.
Score: 6/10
Wyoming Whiskey can be a crapshoot. I know many bourbon drinkers who flat-out won't try the stuff after previous encounters with it. But I tasted this on a night when my palate was fresh from not drinking for several days and it was my first drink. I found flavors that were generally appealing, albeit some of them strange. But I'm just being honest when I say that the good feelings I have about this bottle right now could vanish if I drank it next to more mainstream bourbons. I can see why this stuff keeps getting poo-poo'ed by enthusiasts; especially those who aren't very observant in their tasting.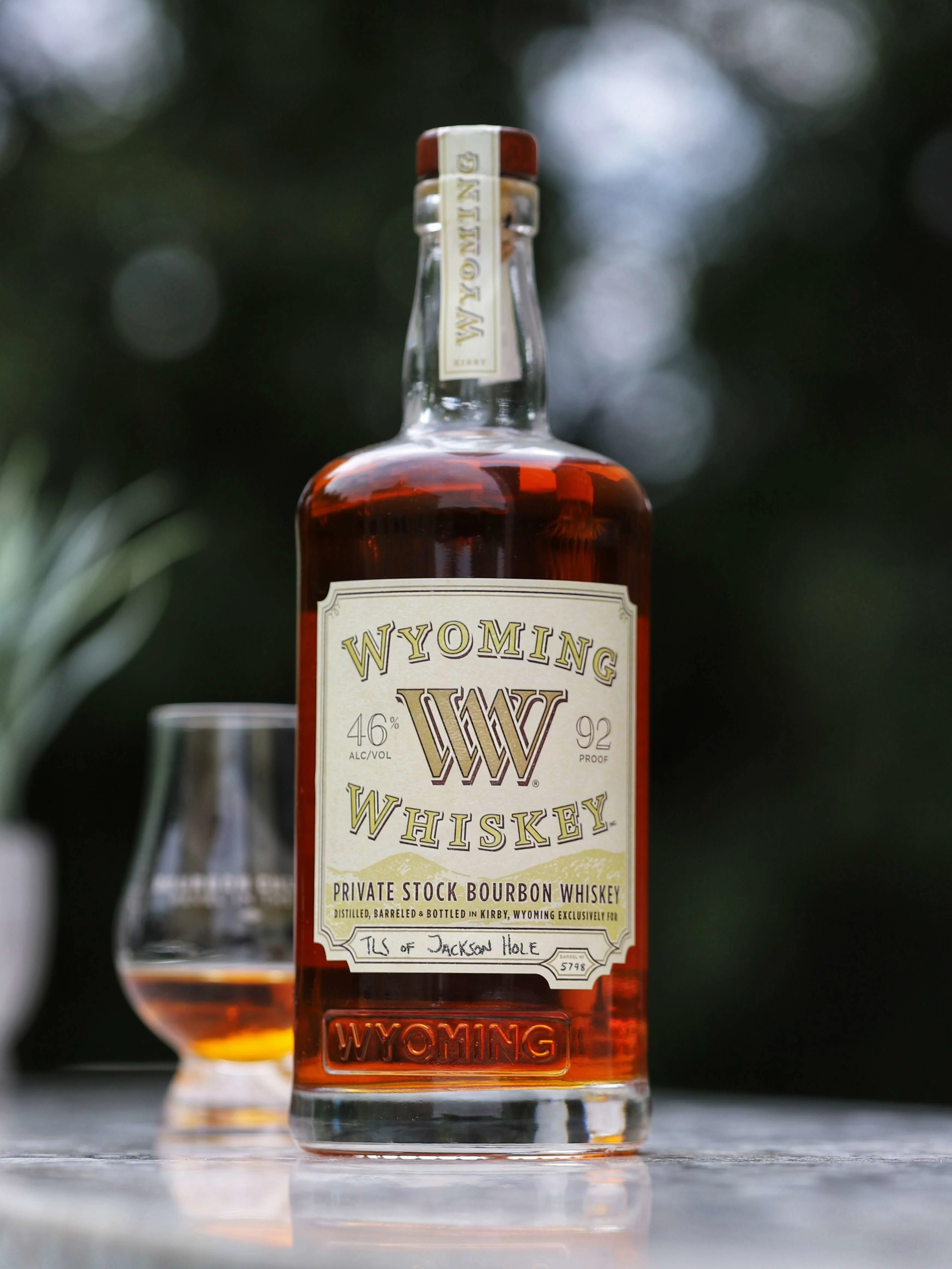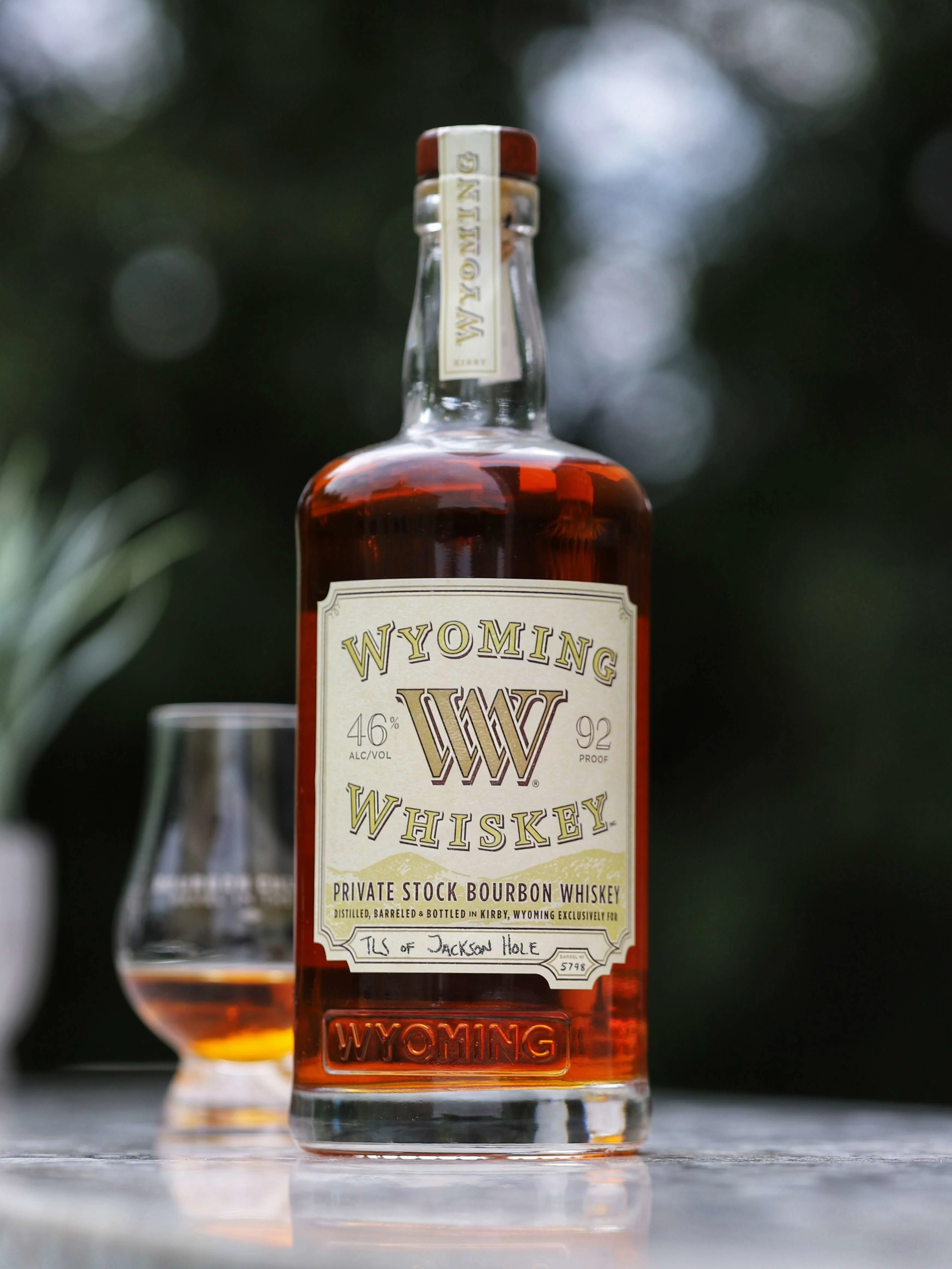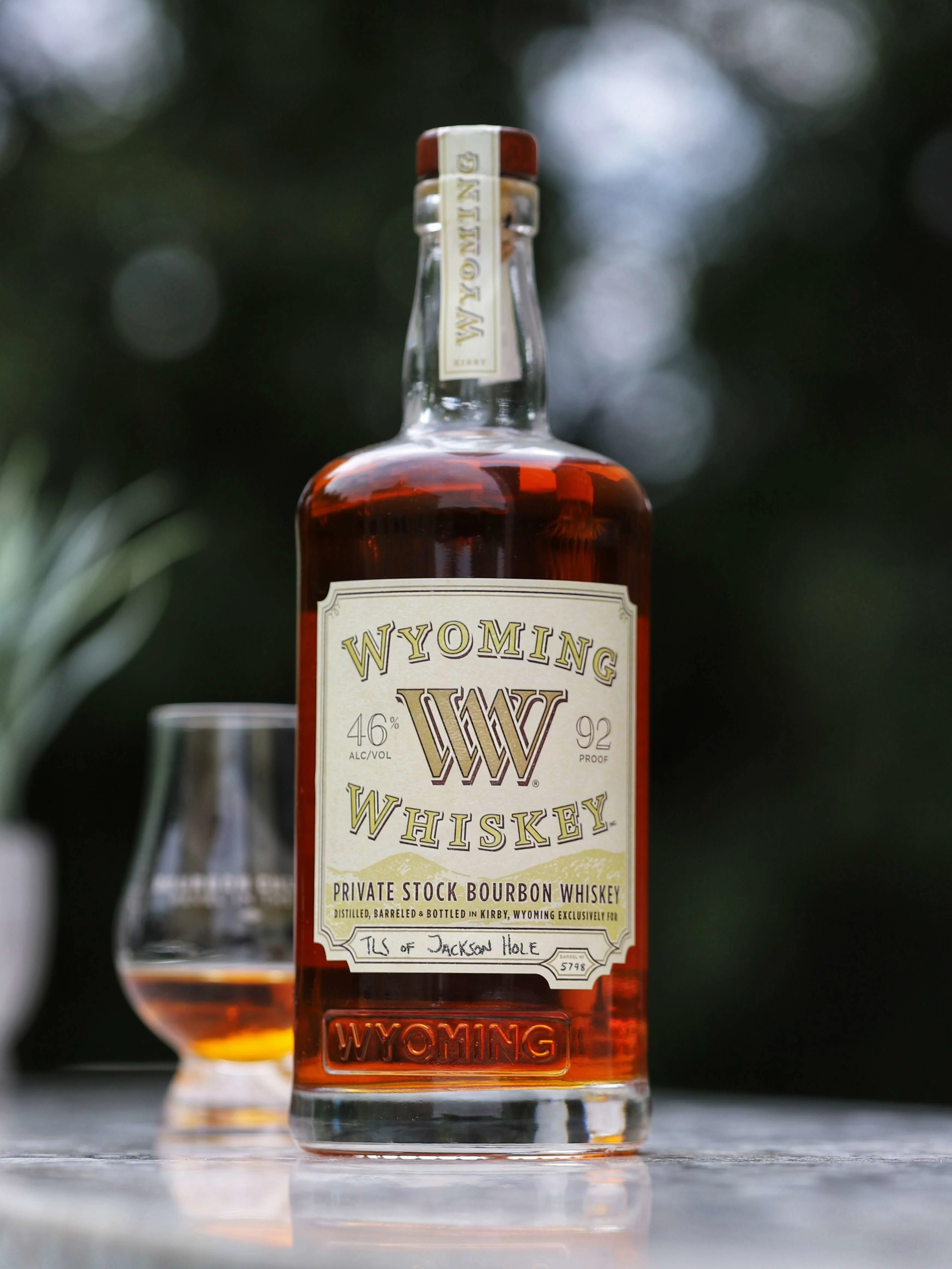 Final Thoughts
Prior to writing this review, I was asked by a good friend of mine if all Wyoming Whiskey Single Barrels were wheated. I answered yes because I had never heard anything different before. After having this bottle, I can see why he asked that. Having it blind, I'd think it was a ryed bourbon too. I still believe that it's a mixture of everything from grains, yeast and climate that gives it a different character than a bourbon from Kentucky, Indiana or Tennessee. It has such a soft, sweet and "rye-like" profile that it's confusing to taste. If you're the kind of person who is open to new experiences in whiskey, this will give you the thrill you've been looking for. But if you're very particular about what your whiskey must taste like, then I would say that you should probably pass on this bottle.
Featured Products
Description:

The Aged & Ore Neat Traveler is a complete travel kit for spirits. We combined our widely praised Neat Glass with one of our 3oz Flight Bottles and housed them together in a custom EVA travel case. Perfect for a night away with your favorite pour. The tie
Description:

The Aged & Ore Bottle Flight is a premium set of 4 custom silicone wrapped glass bottles designed to transport and share samples of your favorite spirits. The flight bottles come in a custom EVA travel case that fits perfectly in any small bag. An Aged &
Description:

This Bundle combines two of our crowd favorite products, creating the ultimate travel bundle to bring along your favorite spirits and glassware. Bundle Includes: Neat Traveler (Gray) Bottle Flight (Gray) Note: This bundle is only available in gray and col
*Bourbon Culture is reader-supported. When you buy through links on our site, we may earn an affiliate commission.