*Bourbon Culture is reader-supported. When you buy through links on our site, we may earn an affiliate commission.
Pennsylvania Rye Whiskey has a history that goes back long before they were distilling in Kentucky or the United States was even a country. Rye grain was what European farmers knew to grow and distill. My Michter's article covered a lot of the early days of whiskey in America. But after World War II and America's changing drinking habits, distilleries in and around Pennsylvania began to close one by one.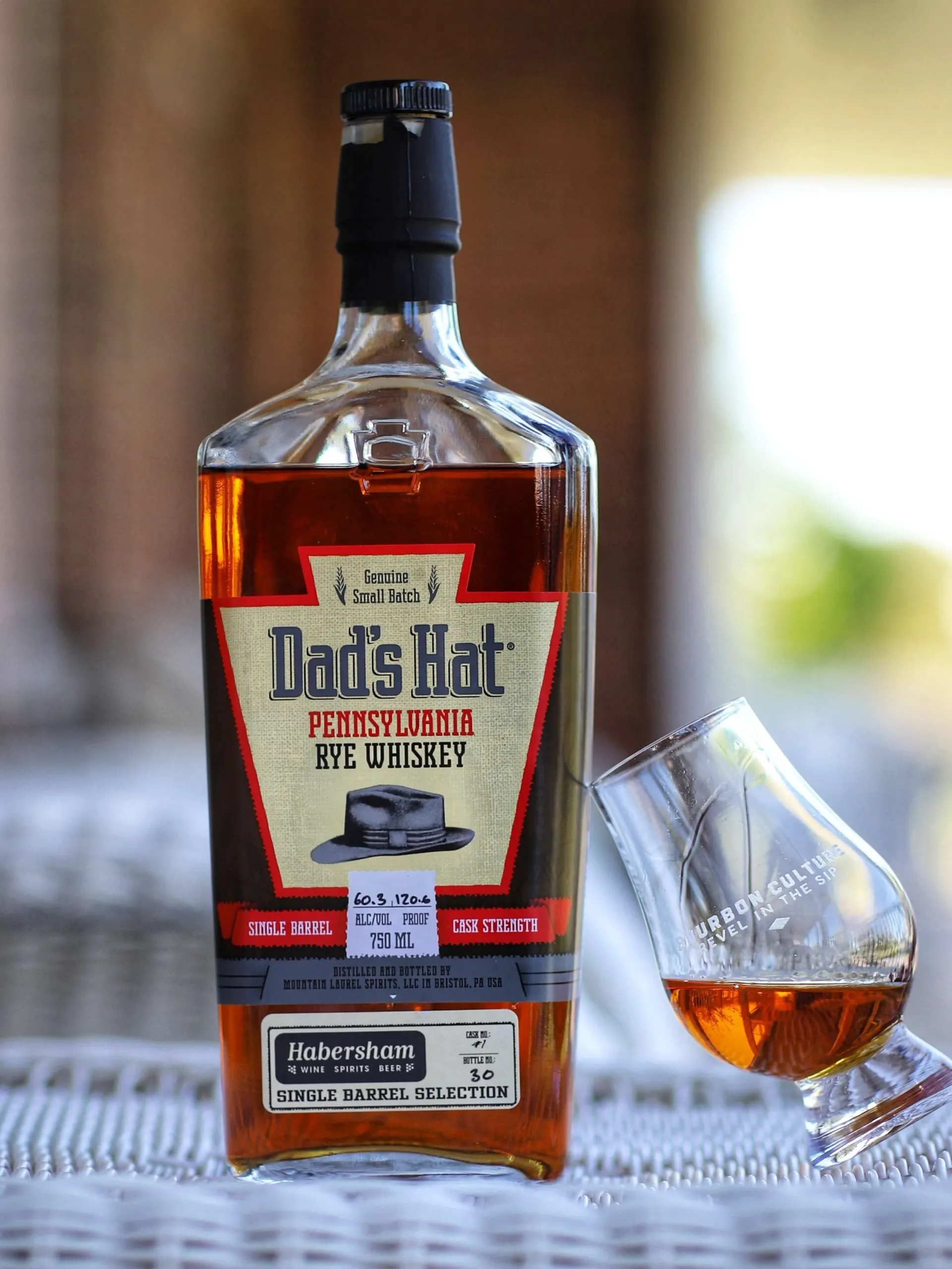 Along with the disappearing distilleries was the grain that they used. Rosen Rye, a grain popularized by Russian immigrants that moved to the area around 1900, was favored by distillers for the robust flavor it imparted to the whiskey. As the decades wore on, Rosen rye ran into issues where it was naturally cross-pollinated and began to lose the characteristics and profile it was known for. The rye was eventually phased out or had its lineage bred away over time.
Bringing a long-lost grain back from the dead
In the pursuit to find out more about Rosen Rye, I have stumbled upon two different Pennsylvania distilleries that seemed to detail the same story about how they eventually secured enough of the grain to distill whiskey with. After reading through how Stoll and Wolfe went about acquiring the Rosen Rye they distill with and then how Dad's Hat went about it, I found the common trend was Delaware Valley University. Stoll and Wolfe apparently consulted with Laura Fields who initiated the project in 2015 to open up the seed vault and begin growing and breeding the rye until there was enough quantities to harvest. What is unknown is if the two distilleries worked together on this project or if they were competing as rivals.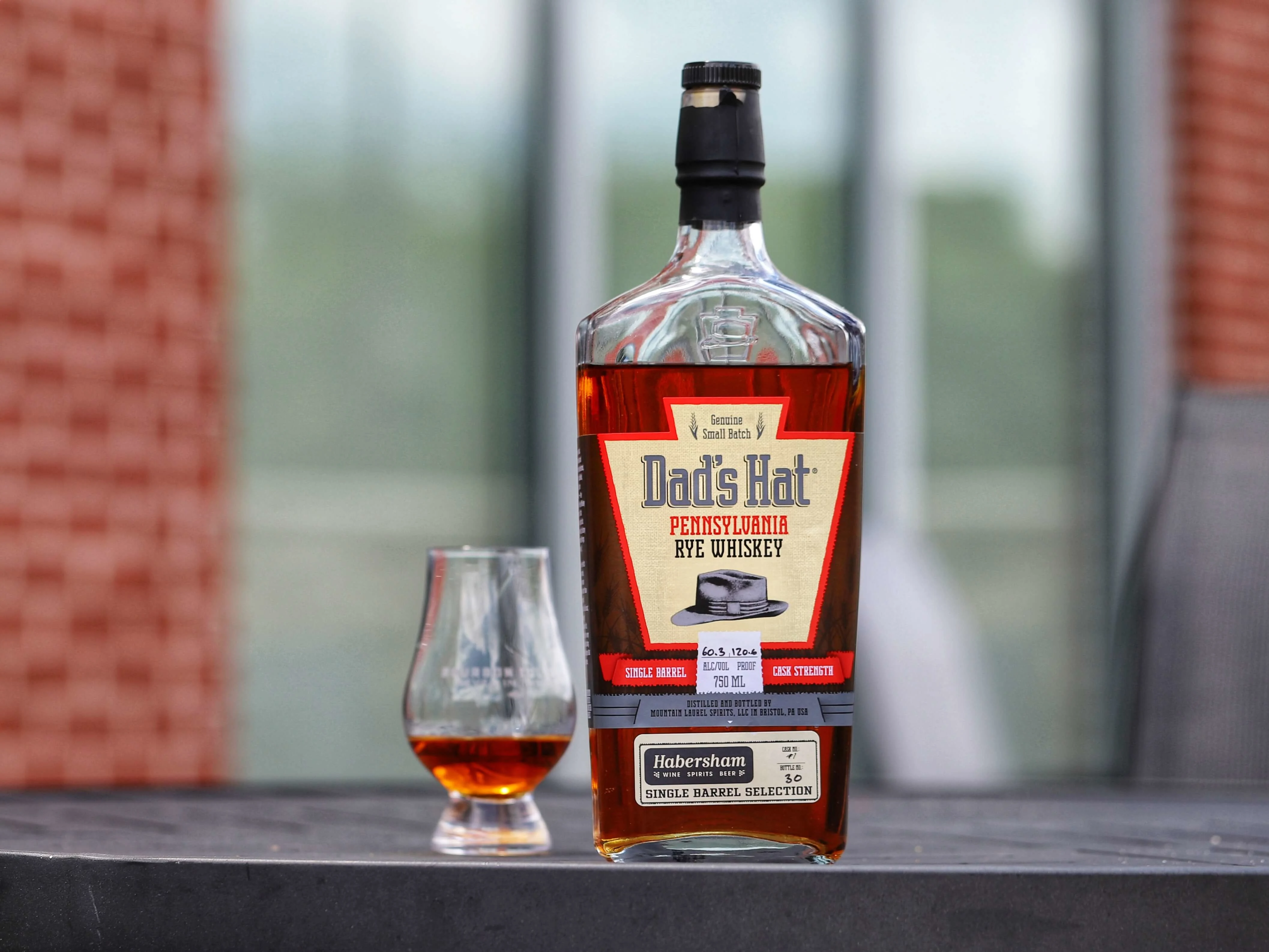 I'm guessing that they were competing as rivals seeing as how Dad's Hat was the first distillery to obtain enough of the grain to distill a small batch from the Rosen Rye in 2018. According to Stoll and Wolfe, they didn't distill their first batch until 2019. Regardless, with the rye now growing in sizable amounts across various Pennsylvania farms, it seems as if the future is secured for both distilleries for years to come. I just wish there were more information on the topic of who had the initial idea to bring this grain back to life, but that'll be a rabbit hole I will have to go down another day.
I found the bottle you see here on the shelves at a liquor store in Savannah, Georgia during a family vacation in 2021. I looked around the shelves at Habersham's Beverage Warehouse and nothing much stood out. Then I saw this single barrel of Dad's Hat Rye and the price and proof (120.6!) seemed right, so I decided to buy it. Later on, I did some research and saw that early batches of Dad's Hat were aged in 15-gallon barrels for a year while more recent batches are barreled in standard 53-gallon barrels and aged for 4 years. After messaging Dad's Hat, I found out that this particular single barrel is the 15-gallon variety that was aged for a year. They also told me that they make extremely tight cuts on their pot still to ensure that it gets as much balance as possible. The mashbill is 80% Rosen Rye, 15% Brewer's Malt and 5% Malted Rye (presumably not malted Rosen Rye). I didn't ask, but I assume that the barrel entry proof is 120 proof since the barrels are aged in a concrete building which probably sees very little temperature fluctuation.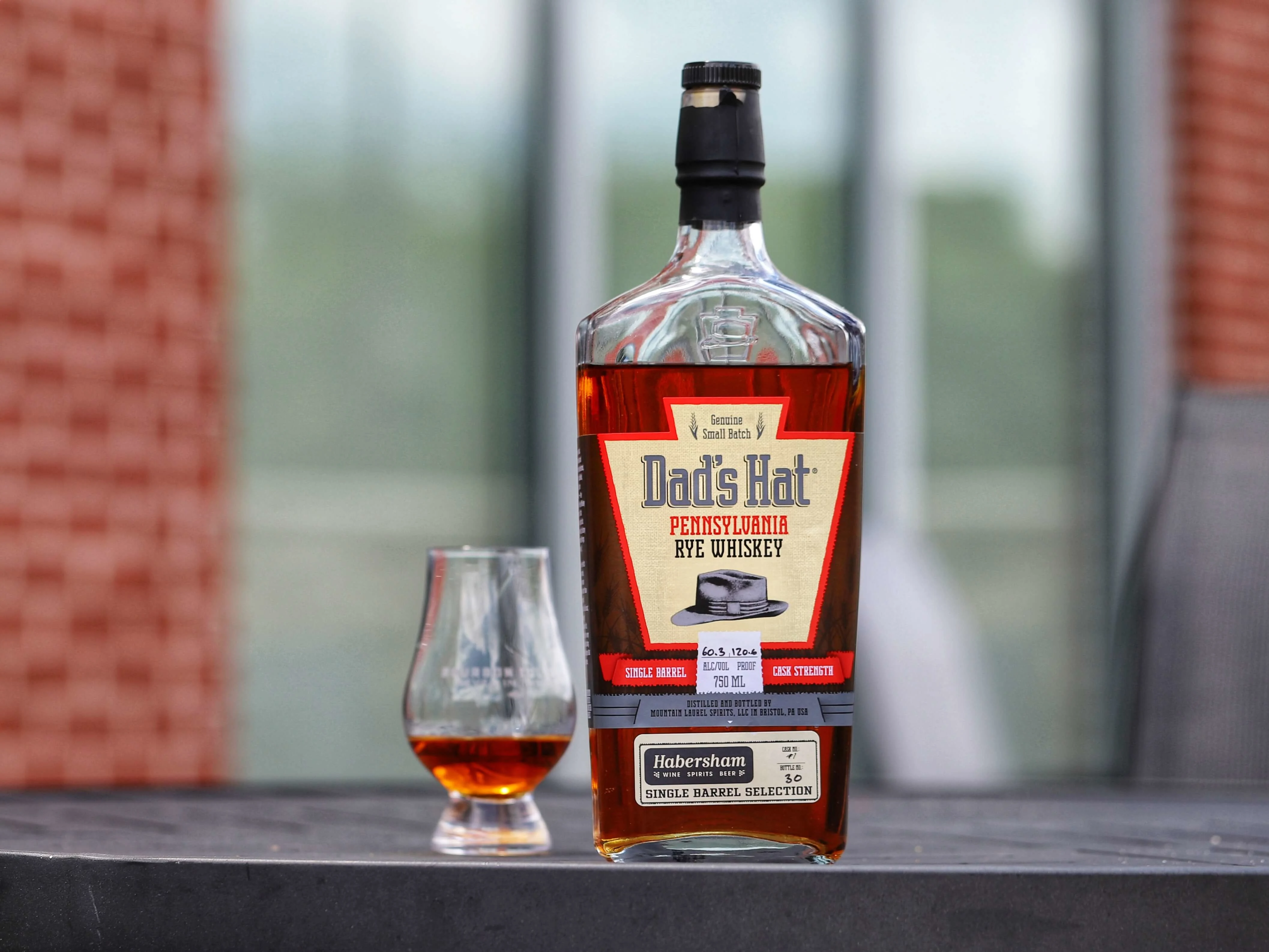 Now that all of that information is out of the way, it's time to dig in and see just how good (or not good?) this rye will be. Am I tasting the future?
Or does this rye belong in the past where it came from
? Let's find out. I sampled this neat in a
glencairn
.
Tasting Notes
Nose:
If you need me to describe the
nose
in just one word, it would be "citrus."
Orange Tang, lemon chiclets, orange gum
and a
bouquet of flowers
all open up a really fruity salvo of scents. There are some telltale scents of youthful whiskey that can't be escaped though.
Wet wood, damp earth
and
unbaked rye bread dough
are all found here. But it's the unusual note of, I kid you not, diaper rash cream that really makes me question what is up with this whiskey. It's not necessarily an offensive note, just one that I can't say I've ever detected. This Rosen Rye is potent stuff, but it is very different from modern day varieties.
Palate: Spicy, yet creamy and oddly herbal. That succinctly describes the flavors and texture. But there are so many green flavors jumping out at once on my tongue: mint, oregano, lime zest, wildflowers and fresh hay. If you're not a rye drinker, these may sound odd, but they're actually some of the more common notes I have found across different region's ryes. Except you can find them all here. I would be remiss to mention that there is a lot of heat and spice on the tongue with notes of cinnamon, clove, red pepper flakes and chili oil. New whiskey drinkers will probably find these to be overwhelming.
Finish: The finish is going to sound like I just spliced together two separate reviews, but it takes a sharp left turn into the realm of peppermint patty, raw coconut flesh and honey. The fruit flavors become more young and somewhat bitter/sour with lingering notes of unsweetened rhubarb, green apples and unripened oranges. If only this was a tad bit sweeter it would be much more indulgent.
Score: 5/10
There's no denying that this rye whiskey is very youthful, but the strange thing is that's it's not doomed because of it. In fact, there are very few notes that I could say I outright hated about it. Overall it has a
very strong herbal and botanical profile
to it, but that's to be expected with rye whiskey anyway. I find this bottle of Dad's Hat has more in common with
youthful Canadian rye whiskies
than American ones. The Rosen Rye grain that it's made with shows up in new and unusual ways too. I can't pinpoint what it is exactly, but it's got a tangy note that makes it stand out. This note is very distantly related to the notes I get in Marsala-cask finished Scotch. Do not confuse this for me trying to say that this tastes and smells like Marsala Wine and/or Scotch, but it
leans
in that direction. These unique notes seem like they could be a product of the fermentation process rather than barrel influence or how it was distilled.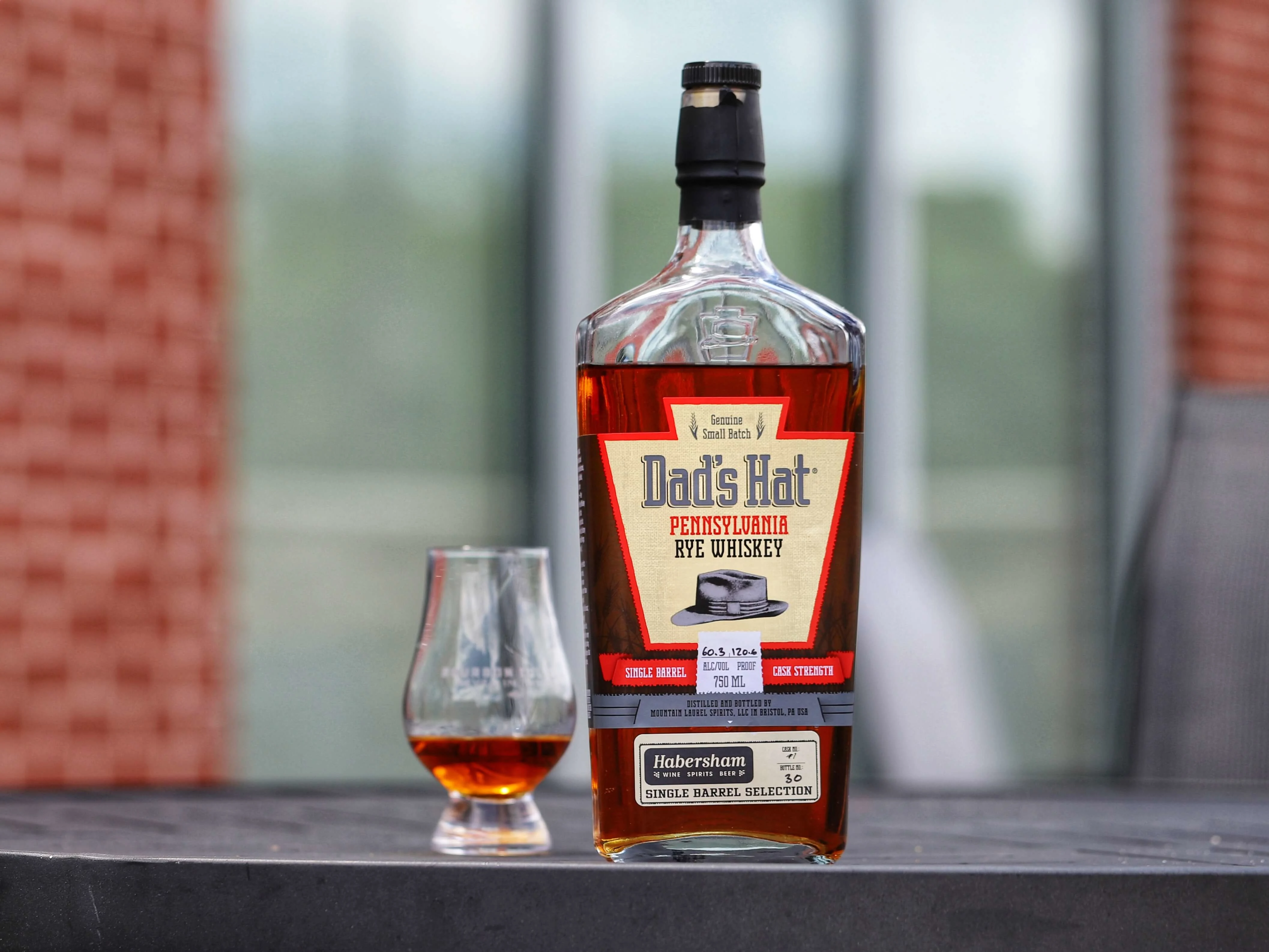 Final Thoughts
What I'm trying to say in my big jumble of words is that this rye whiskey is both familiar and different all at the same time. I can feel the potential of the grain coursing through the liquid – it's just not there yet because of the young age. So I'll leave you with this note… Dad's Hat (along with Stoll and Wolfe) Rye Whiskey is going to become the next hot ticket in the coming years; I can just feel it. So if you see a bottle of their single barrel rye on the shelves, jot down the barrel number and shoot the distillery a message on Instagram or their website and ask them about the barrel stats. If it is one of their 4 year old, 53 gallon barrel-aged whiskey's, then buy it. I can only imagine how much better my bottle would have been had it been given the proper aging treatment. I predict good things for this brand in the years to come.
Featured Products
Description:

The Aged & Ore Neat Traveler is a complete travel kit for spirits. We combined our widely praised Neat Glass with one of our 3oz Flight Bottles and housed them together in a custom EVA travel case. Perfect for a night away with your favorite pour. The tie
Description:

The Aged & Ore Bottle Flight is a premium set of 4 custom silicone wrapped glass bottles designed to transport and share samples of your favorite spirits. The flight bottles come in a custom EVA travel case that fits perfectly in any small bag. An Aged &
Description:

This Bundle combines two of our crowd favorite products, creating the ultimate travel bundle to bring along your favorite spirits and glassware. Bundle Includes: Neat Traveler (Gray) Bottle Flight (Gray) Note: This bundle is only available in gray and col
*Bourbon Culture is reader-supported. When you buy through links on our site, we may earn an affiliate commission.