*Bourbon Culture is reader-supported. When you buy through links on our site, we may earn an affiliate commission.
Coming in hot off the heels of it's "Runner Up" award for my 2022 Most Memorable Whiskies of the Year, Wild Turkey 101 12 Year seems to be enjoying a wave of glowing reviews and commendations from the enthusiast community. This was a bourbon that very few saw coming and probably less thought would be worthwhile.
In the past few years, we've seen the export market getting slightly tweaked versions of Wild Turkey that nobody really cared about. There was the 13 Year Old "Father and Son" release, but it was 86 proof and didn't set anyone's heart on fire.
There was also a 13 Year old Distiller's Reserve (but it was bottled at a low 91 proof) and a Rare Breed version that was Non-Chill Filtered. The consensus on that one was that the profile did not taste markedly different from the standard US version. All in all, export versions of Wild Turkey have had more misses than hits.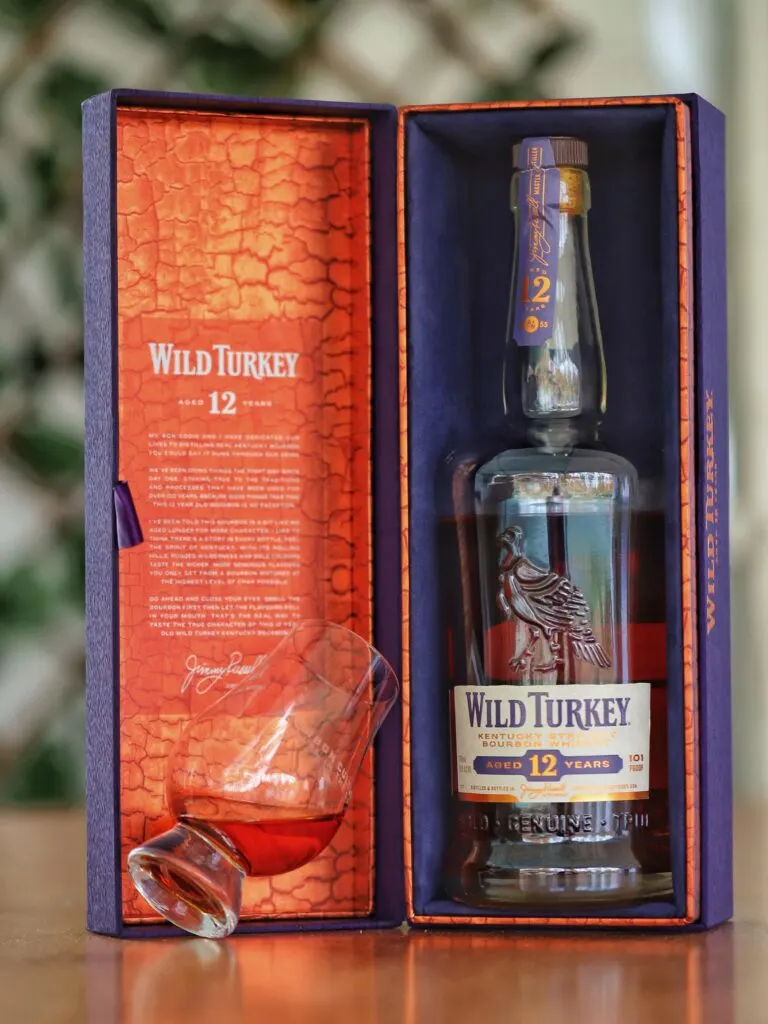 Wild Turkey 101 12 Year Old Bourbon
Then came a new release in 2022. Wild Turkey once again rolled out an impressive age statement on a bottle of bourbon (12 years old) but this time they decided to bottle it at 101 proof. This was the secret ingredient to getting the enthusiast community to sit up and take notice of this release. There was just one problem, the US market was not getting it.
With overseas travel returning to normal, this didn't seem to be as big of a problem as it would have been over the past 2 years. Many people in the US started to travel to Southeast Asia (or Australia) or had friends who were.
This resulted in more and more social media posts showing people bringing back an entire case of 6 bottles when they found it. I started to see my own friends plop down the money to get a bottle and express how much they liked it upon first sip. For my snobby friends who think that only Dusty Turkey can touch their lips, I noticed that even they were smitten with what was inside.
Lastly, I even observed friends who have only had modern versions of Turkey tell me they could taste a difference in this bottle compared to others they had. This all goes to show how important proper barrel selection and extra age can effect the final product. I knew I had to get my hands on a bottle.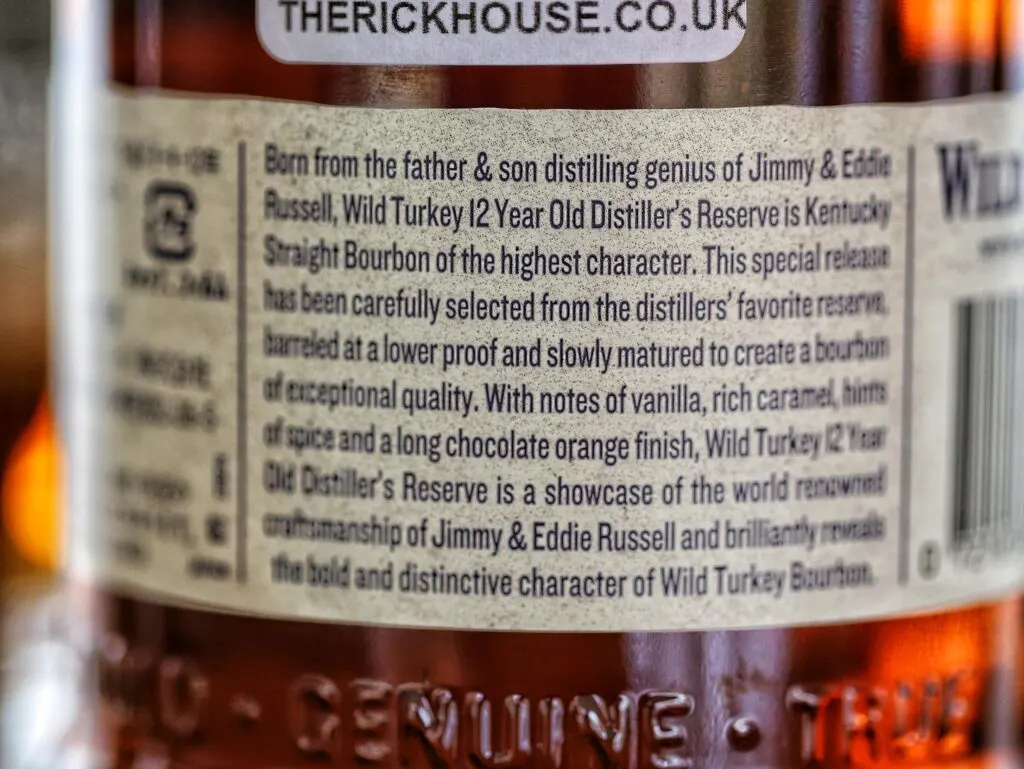 Thankfully, I had two friends who helped me out so that I could write the review you see today. I was excited and curious if the hype would meet my expectations. Of course my friends opinions matter, but I needed to try it for myself. Yes, the introduction paragraph lays out my ultimate conclusion, but I want to share with you everything that led up to it. With that in mind, let's dive in. I sampled this neat in a glencairn.
Tasting Notes
Nose: A superbly oaked nose that shows me a great balance of tannins. There is even a good amount of leather as well, something I rarely get with Wild Turkey. But it's the fruit that has me captivated. Rarely do I find fruit on Wild Turkey products' noses. This one has cherry cola scents as well as lighter orchard fruits and a hint of toasted orange peel. All of the fruit has been dusted with a bit of holiday baking spices too.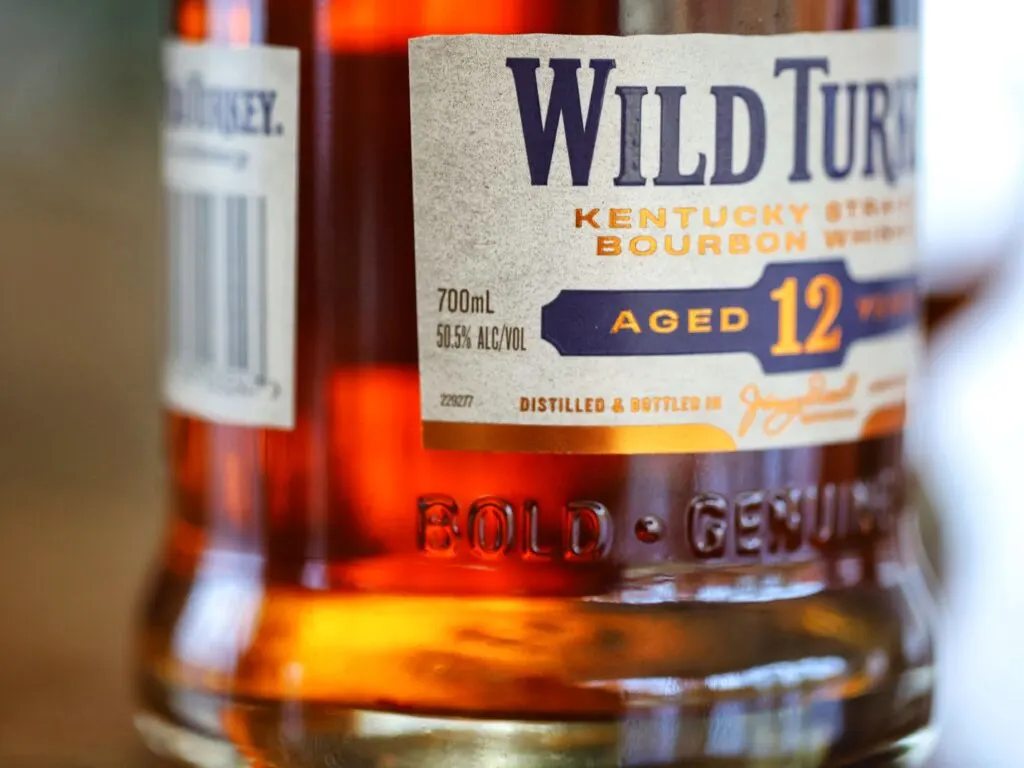 Palate: The fruit transitions quite nicely from me smelling it to me tasting it. Peach and apricot mix with raspberry and blackberry (YES!) to give the perfect blend. Whenever I find a blackberry note in my bourbon, it's a guaranteed winner. Heavy caramel notes merge with a bit of chocolate. The oak and leather offset these bright and sweet flavors perfectly, giving it a profile that might taste even a bit older than the 12 year age statement suggests.
Baking spices are front and center, but more noticable now. Cinnamon, anise, nutmeg and vanilla showcase everything I want to find in my Wild Turkey. But one of the biggest draws is that the rye character that Wild Turkey was known for back in the day has returned. On top of the rye spices it brings, I think it's also responsible for the decent amount of fruit and complex spice notes I can find.
Finish: The fruits turn drier, but are no less attractive than they already have been. The oak on the finish makes everything taste even older. I am getting this "soft oak" note which I often find with dusty bourbons. it's amazing how much complexity there is at the end of each sip. It just goes on and on and on.
Score: 8.8/10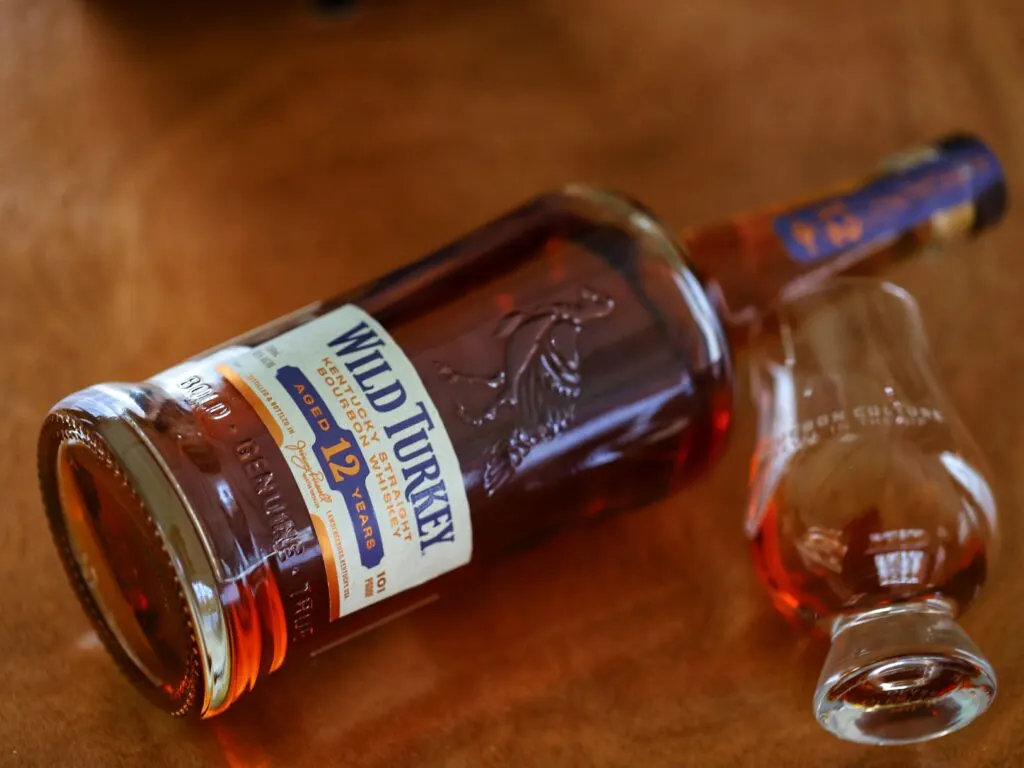 Wild Turkey has certainly crafted a stunner with this bottle of 12 year old bourbon. This is what 101 should taste like (no offense to the people who like the current 101). I know that if this were to ever be sold in the US, that it wouldn't last long on anyone's shelves.
This is a bottle that should be able to open the eyes of novices and enthusiasts alike. The flavors have so much depth and the oak is so complex, that I almost wonder if the final proof of the batch wasn't already close to the proof it was bottled at. It tastes like there's been almost no water added.
Final Thoughts
Of course it was a no brainer to put this in my Top 10 list this year. There was almost no other bottle that surprised me as much as this one did. What is it with Wild Turkey sneaking in a great release these past two years (I'm talking about Russell's Reserve 13 Year)?
This proves that they have the stocks to give us the age and flavor that we want. Until now, it's been hard to find a bourbon from them that was much better than a few select Russell's Reserve Single Barrels. But I think that even at the secondary price of around $280, this might just be worth the 3 or 4 bottles of RRSIB you'd have to give up to buy one.
One final thought before I end this review. If you haven't already checked out my Wild Turkey Master's Keep Unforgotten review, then I encourage you to give it a read. In it, you'll find that I picked up on many of the same notes and experiences in that whiskey that I did in this. Unforgotten is not a true bourbon (since it has older rye whiskey blended into it) but it does contain a lot of the fruit-forward notes and spectacular rye notes that WT12/101 did.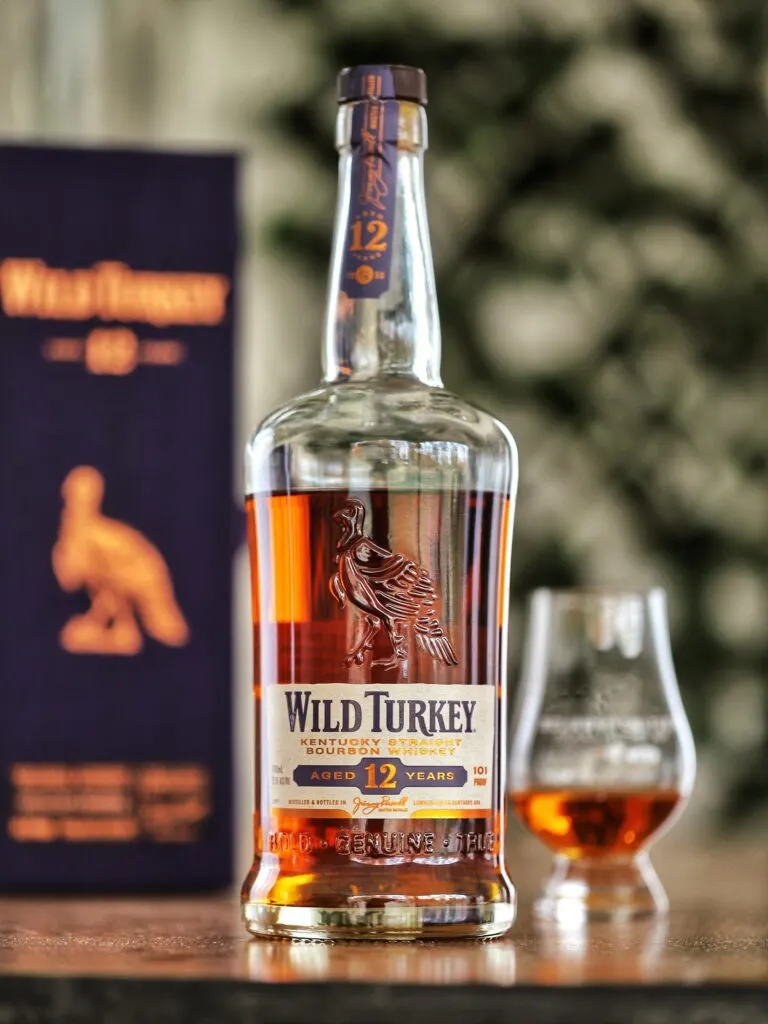 It can't compete with the level of oak in this 12 year old bottle, but it's 8/10 of the way there. And yes, I know that Wild Turkey Master's Keep bottles are hard to find, but if you're a person who does not buy bottles on the secondary market but you do manage to get some allocated bottles around town from time to time, keep your eyes out for that one.
Both go a long way in showing that Wild Turkey still has some tricks up their sleeve and still manages to impress the bourbon community.
Featured Products
Description:

The Aged & Ore Neat Traveler is a complete travel kit for spirits. We combined our widely praised Neat Glass with one of our 3oz Flight Bottles and housed them together in a custom EVA travel case. Perfect for a night away with your favorite pour. The tie
Description:

The Aged & Ore Bottle Flight is a premium set of 4 custom silicone wrapped glass bottles designed to transport and share samples of your favorite spirits. The flight bottles come in a custom EVA travel case that fits perfectly in any small bag. An Aged &
Description:

This Bundle combines two of our crowd favorite products, creating the ultimate travel bundle to bring along your favorite spirits and glassware. Bundle Includes: Neat Traveler (Gray) Bottle Flight (Gray) Note: This bundle is only available in gray and col
*Bourbon Culture is reader-supported. When you buy through links on our site, we may earn an affiliate commission.