*Bourbon Culture is reader-supported. When you buy through links on our site, we may earn an affiliate commission.
Editor's Note: This review has been updated to include notes and rating of a 2021 bottle of Weller 12. The previous bottle reviewed was a 2018.
In a world gone crazy with bourbon hype, one of the biggest casualties came in the form of Weller 12 Year Bourbon. The hype started with Pappy Van Winkle but slowly trickled down into the Weller lineup. Even 1792 Sweet Wheat wasn't safe. After the shelves were cleared of Weller, enthusiasts tried to find whatever they could that had wheat in the recipe and was owned by Sazerac, the corporation that controls Buffalo Trace, Barton and A. Bowman Distilleries.
Weller 12 was a daily drinker to a large part of the bourbon community for years. It was a low cost, low proof easy sipper that could be found on most shelves. Nowadays, enthusiasts use it as a commodity to sell and trade up for bigger and better bottles. It seems as if almost nobody opens their bottles of W12 anymore.
Now the only ways to obtain a bottle of Weller 12 is to find it in a raffle, stalk out a store that you know will put it on the shelf or pay the ridiculous secondary price of $250. That's 6 times the price it should be according to Buffalo Trace!
Disappearing age statements make Weller 12 an anomaly today
Age statements over 12 year old are extremely rare these days. If a distillery sells their own whiskey at ages that are more than that, it's probably very limited. If a Non-Distiller Producer sells whiskey this old, chances are high that they are some distillery's rejects. Whatever the case, people are buying them without thinking twice and prices are on the rise.
But when a distiller keeps those barrels and releases them with their own label, chances are high it's going to be good. So while Weller 12 is overhyped, at its core it's still a very good bourbon that is held in high regard.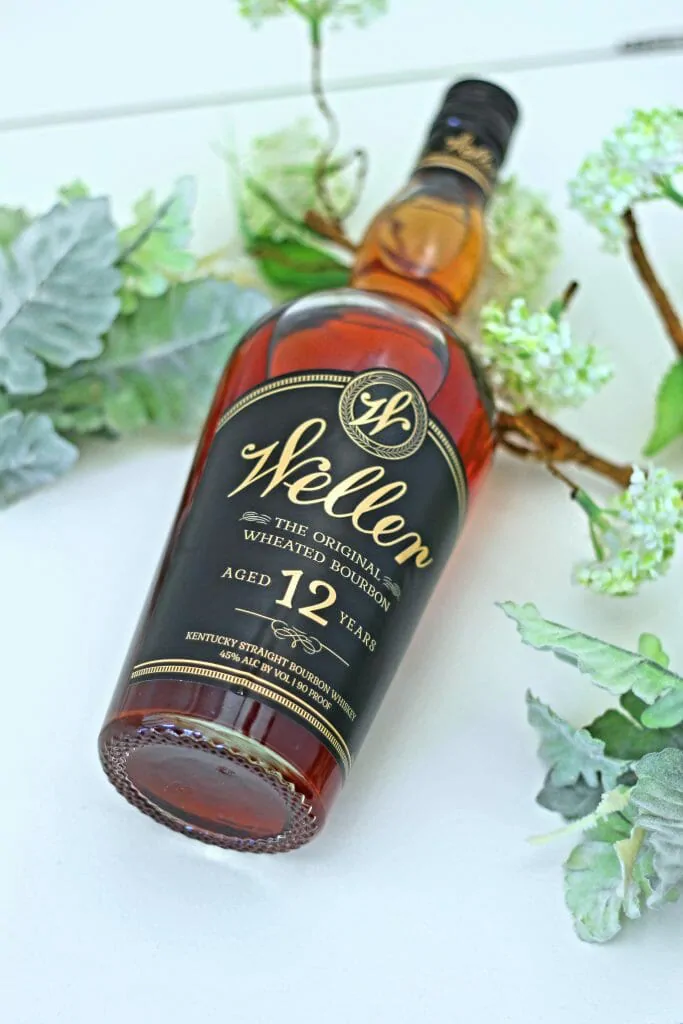 Once Weller 12 (and the rest of the Weller lineup) became impossible to find, it didn't take long for the community to begin putting the dots together to realize that Barton Distillery's 1792 "Sweet Wheat" product shared the same DNA as the Weller line.
This might be a leap, but I think that the wheated mash bills for both Buffalo Trace and Barton Distillery are similar. This is purely speculation but if you think about it, Barton wouldn't have had to reinvent the wheel. They probably started to produce their wheated bourbon sometime around 2010. Sazerac may have seen the signs that Pappy and Weller were becoming too popular for their existing stocks of barrels to keep supplying in the future and therefore told Barton to start making their own version.
We can only assume that Weller and Sweet Wheat only share the similarities of having wheat in the mash bill. Otherwise, we don't know if Barton puts their wheated bourbon into the barrel at 114 proof like Buffalo Trace does or if they use the same yeast to ferment with. Warehouse location also might have a lot to do with aging and Barton might not use the same floors as barrels of Weller. What I'm getting at is that there could be a lot of differences between the two.
So today I decided to pit these two against each other to see if there were any similarities that would justify pursuing the cheaper and easier-to-come-by Sweet Wheat over the Weller 12. Both are similar in proof (91.2 proof vs. 90 proof), price (around $45 retail, but fat chance finding W12 for that price) and age (Sweet Wheat is estimated to be 8 years old). The only way to truly find out was to sample them both in a semi-blind head-to-head. As usual, I drank them both neat and from a glencairn.
Blind Glass #1
Nose: Notes of sweet cherry juice, toasted orange peel and faint vanilla blossoms start off the nose in a pleasantly fruity way. There was also a decent amount of spice that I detected in the form of cinnamon and cloves.
Palate: The fruit scents from the nose carried over with the taste of stewed stone fruits, but there seemed to be something lacking in terms of overall sweetness and what extra sweetness there was, tasted like some crystalized honey. The tannic qualities of this pour were obvious with tobacco and fresh sawn oak leading the way. There was also a peppery burn that kept things interesting.
Finish: The intensity of the oak really hits hard on the finish. It's drying and not as pleasant as I usually enjoy my oak. Then there are spices of cardamom, cinnamon and a heaping tablespoon of dry cocoa powder. The finish has no trace of any of the fruits that were present before and goes for straight up spice and drying oak.
Score: 7/10
Blind Glass #2
Nose: A beautiful, lush amount of fruit scents like maraschino cherries, grenadine and orange marmalade. Finding so much fruity sweetness in such a balanced way really ups my experience. The oak notes smell old and full of varnish, I'm impressed with the age. There is a hint of chocolate and spice on the nose too. The nose on this thing makes me want to keep my face buried in the glencairn long after the liquid is all gone.
Palate: Sweet, fruity flavors of cherries, lingonberries and orange zest mingle with well-controlled spice. The depth that is displayed in each sip is impressive. Although there is that small amount of heat, it gets covered up and restrained easily by a sweet syrupy texture that contains a hint of chocolate. It's the oak and varnish notes that get me though. Usually aged flavors like that are reserved for much more impressive pours.
Finish: The finish continues on the old oak theme that lasts for a moderately long time. The sweetness on the end is perfectly balanced with most of the fruit notes still able to be felt and a chocolate note that adds the perfect touch at the end. This is a very well done bourbon, whatever it ends up being.
Score: 8.2/10
Blind Reveal
Glass #1: 1792 Sweet Wheat (2018) 91.2 Proof
Glass#2: Weller 12 Year (2018) 90 Proof
Winner: Weller 12 Year!
In the end, if the Weller 12 wasn't in Glass 2, I was going to be shocked. The way the oak, spice and dryness was so prominent in Glass 1 made me initially think that it could be the Weller 12. The Sweet Wheat is totally different from the lush fruitiness and extra oak of the Weller 12. It really isn't even close. The Sweet Wheat may be a fun bottle to chase, but after owning a bottle, there really isn't a need to find a second. The Weller 12 on the other hand…
Final Thoughts
I must admit, I was really hoping to find out that I had a great alternative to Weller 12. But in the end it looks like Sweet Wheat couldn't match it. Weller 12 remains the king of wheated bourbon made by Sazerac at least in this competition. It's a bottle worthy of seeking out.
Ratings Breakdown
1 | Disgusting | Drain pour (Example: Jeffers Creek)
2 | Poor | Forced myself to drink it
3 | Bad | Flawed (AD Laws 4 Grain BiB, Clyde Mays anything)
4 | Sub-par | Many things I'd rather have (Tincup 10 year)
5 | Good | Good, solid, ordinary (Larceny, Sazerac Rye)
6 | Very Good | Better than average (Buffalo Trace, OGD BiB)
7 | Great | Well above average (Old Ezra Barrel Proof, Old Weller Antique)
8 | Excellent | Exceptional (Michter's Barrel Proof Rye, Four Roses Barrel Strength)
9 | Incredible | Extraordinary (GTS, 13 Year MGP or Canadian Rye)
10 | Insurpassable | Nothing Else Comes Close (William Larue Weller)
Featured Products
Description:

The Aged & Ore Neat Traveler is a complete travel kit for spirits. We combined our widely praised Neat Glass with one of our 3oz Flight Bottles and housed them together in a custom EVA travel case. Perfect for a night away with your favorite pour. The tie
Description:

The Aged & Ore Bottle Flight is a premium set of 4 custom silicone wrapped glass bottles designed to transport and share samples of your favorite spirits. The flight bottles come in a custom EVA travel case that fits perfectly in any small bag. An Aged &
Description:

This Bundle combines two of our crowd favorite products, creating the ultimate travel bundle to bring along your favorite spirits and glassware. Bundle Includes: Neat Traveler (Gray) Bottle Flight (Gray) Note: This bundle is only available in gray and col
*Bourbon Culture is reader-supported. When you buy through links on our site, we may earn an affiliate commission.