*Bourbon Culture is reader-supported. When you buy through links on our site, we may earn an affiliate commission.
Barrell Bourbon's intent with every batch of bourbon was to highlight some special character or characteristic of the bourbon that they were bottling. Since they had used primarily Tennessee distillate (George Dickel) for their previous batches, one had to wonder how many more unique traits they could find and blend together within these barrels. But sure enough, up until this point, they had really pinpointed a unique profile for every one of their previous batches.
For Batch 011, Barrell took some fairly young barrels (6 years old made up the majority, but there were still older barrels used) to find ones that had a particular rare trait of a being "bright." Now while this descriptor may sound like it is just marketing or fluff, I did have an idea in my mind of what they actually meant. I find "bright" bourbons to be somewhat on the lighter side with a mouthfeel that is not as full or oaky, but with a body that really carries all of the flavor straight forward instead of having you search for them.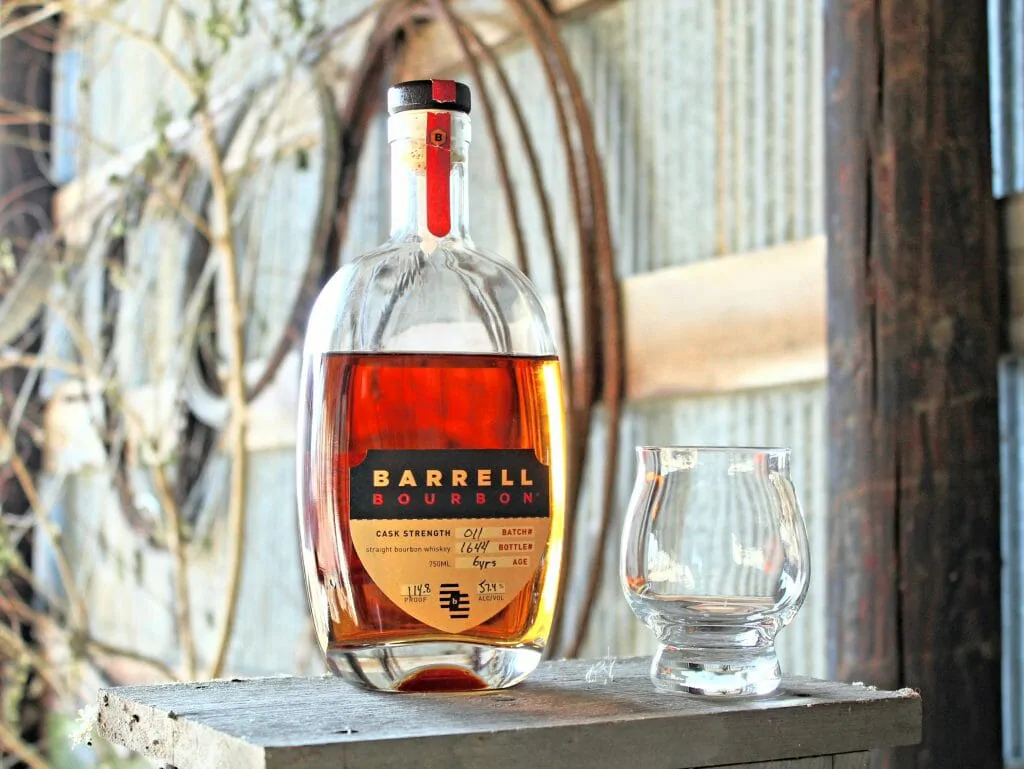 A Kentucky bourbon that I believe really shows off that trait is Four Roses. That could be because they barrel their distillate at a lower entry proof, use a Char Level 3.5 and age in single story warehouses. But with Dickel distillate, the "light" profile should also be at the forefront because of the Lincoln County Process that strips a lot of the fatty acids out that would normally amp up the heavy flavors.
As a final note about Barrell Batch 011, this is Barrell's highest awarded bourbon next to Batch 006. It took home a ridiculous amount of awards in every competition it entered, so that's saying something about it right there. But how does this bourbon really stack up? I sampled this neat and in a Glencairn.
Tasting Notes
Nose: Aromas of buttered sweet corn are at the forefront, but there were also some lighter fruit noes like peaches, raisins and some wildflower honey. There was also an aroma of baking cinnamon. I'm also detecting a scent that's just like new furniture (wood and leather). But just like Barrell was aiming for, the nose seemed bright and borderline young, but it never is harsh or astringent. I don't find any medium or heavy tannic notes either.
Palate: Salted butter gives a tiny bit of a savory note along with crushed pistachios. There is some oak on the palate, but it's got mostly a lighter, almost somewhat high rye character like sweet mint, wildflowers, sweet honey, a decent amount of rye spice for something that's been through the LCP. The salted butter note also makes the mouthfeel on this appear much more oily than Dickel bourbon usually gets.
Finish: Lingering notes of cinnamon and spiced molasses cookies. There's some gingerbread, black cherries and toasted almonds. The oily and butter profile I found on the palate turns into a sort of charred marshmallow. But for being a brighter bourbon on the nose and palate, I find some notes of old oak and semi sweet chocolate that stick around for a little while longer too.
Score: 8.1/10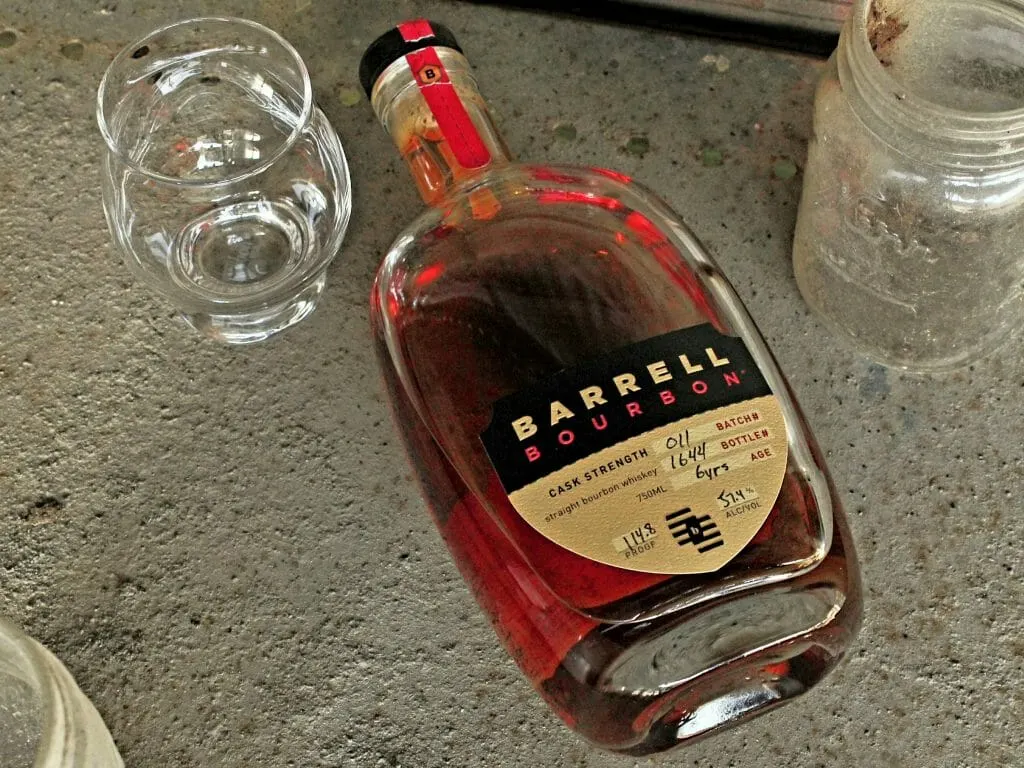 A half a year ago, I did a review on Batch 011 where I found it to be somewhat simple and one-dimensional. It took a lot of time and tastings to really dig into what was going on in this dram. Like all Dickel products, I highly advise you to not drink another producer of bourbon before drinking this, or the profile has a tendency of changing (why this is, is not clear but me and my friends notice it). But after some careful tastings, I was surprised that I really picked up on the bright profile that this bottle was known for. Unfortunately, after all of the awards that Batch 011 has one, this remains a tough bottle to find (and expensive) on the secondary, but I still recommend never passing this up if you have the chance to buy it. You'll be glad you did.
Ratings Breakdown
1 | Disgusting | Drain pour (Example: Jeffers Creek)
2 | Poor | Forced myself to drink it
3 | Bad | Flawed (AD Laws 4 Grain BiB, Clyde Mays anything)
4 | Sub-par | Many things I'd rather have (Tincup 10 year)
5 | Good | Good, solid, ordinary (Larceny, Sazerac Rye)
6 | Very Good | Better than average (Buffalo Trace, OGD BiB)
7 | Great | Well above average (Old Ezra Barrel Proof, Old Weller Antique)
8 | Excellent | Exceptional (Michter's Barrel Proof Rye, Four Roses Barrel Strength)
9 | Incredible | Extraordinary (GTS, 13 Year MGP or Canadian Rye)
10 | Insurpassable | Nothing Else Comes Close (William Larue Weller)
Featured Products
Description:

The Aged & Ore Neat Traveler is a complete travel kit for spirits. We combined our widely praised Neat Glass with one of our 3oz Flight Bottles and housed them together in a custom EVA travel case. Perfect for a night away with your favorite pour. The tie
Description:

The Aged & Ore Bottle Flight is a premium set of 4 custom silicone wrapped glass bottles designed to transport and share samples of your favorite spirits. The flight bottles come in a custom EVA travel case that fits perfectly in any small bag. An Aged &
Description:

This Bundle combines two of our crowd favorite products, creating the ultimate travel bundle to bring along your favorite spirits and glassware. Bundle Includes: Neat Traveler (Gray) Bottle Flight (Gray) Note: This bundle is only available in gray and col
*Bourbon Culture is reader-supported. When you buy through links on our site, we may earn an affiliate commission.