*Bourbon Culture is reader-supported. When you buy through links on our site, we may earn an affiliate commission.
When I first got into bourbon, I would take frequent trips down to Kentucky to really immerse myself into the scene. Along the way, I picked up on the fact that there were a few "Kentucky-only" releases that I should be bringing back home. Heaven Hill "White Label" (6 years old, Bottled-in-Bond) was the one everyone said to get. After talking to some store owners, I learned it was going to be discontinued soon and that I should stock up before they ran out. In early 2019, the prophecy came true and Heaven Hill discontinued it.
While I managed to secure a few bottles for myself, I didn't honestly think much about it. Heaven Hill Bottled in Bond was just an okay bourbon to me. I'm not the type of person to drink the same bottle frequently, but I'm sympathetic to the people who find a bottle that they want to drink every day. These people are the ones who probably felt the loss because of the great value it held – a bottle typically ran about $15.
The Death and Rebirth of Heaven Hill Bottled-in-Bond Bourbon
I wasn't all that surprised when I read the headlines later on in 2019 that Heaven Hill was bringing back their namesake Bottled-in-Bond label. Only this time it was going to be an extra year old and carry an increased pricetag. I was expecting something in the realm of $30 but was shocked when I saw it would retail for $40. Why were they almost tripling the price?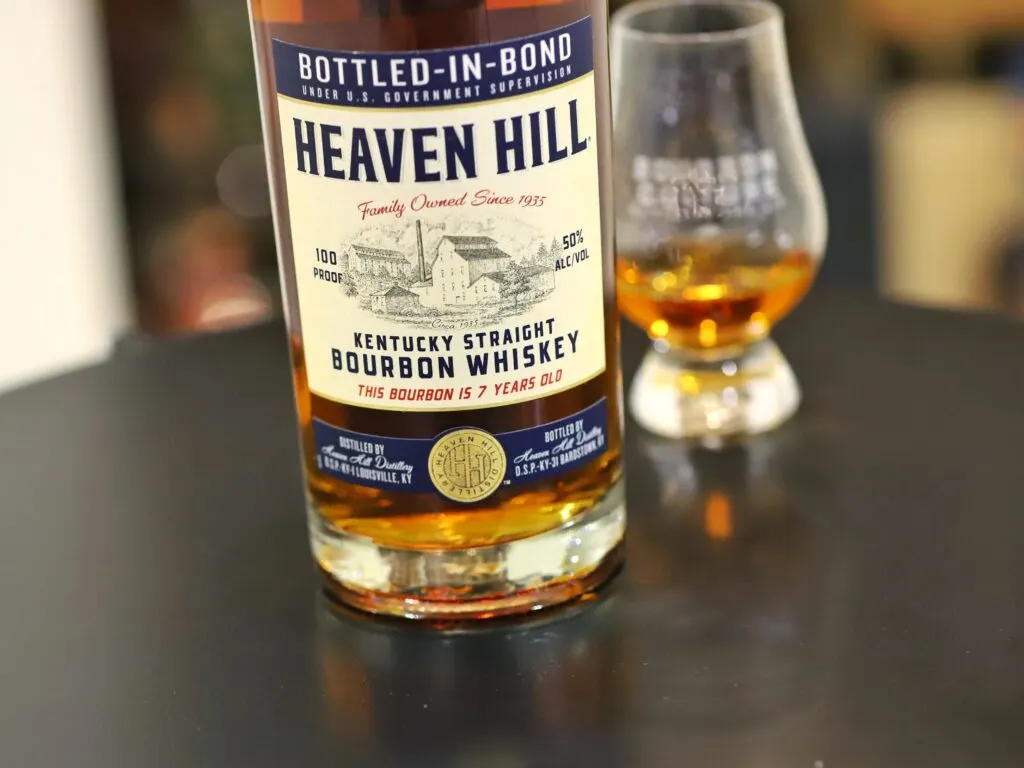 When I did eventually find the bottle on the shelves, I never could find it for the $40 that it was initially projected to be priced at. My first experience finding one was in Illinois in 2020 for $55. Since then, the prices have only increased. My local stores in Indianapolis have it priced anywhere from $55 to $60. This is a lot of money compared to other bonded whiskies from Heaven Hill – or other distilleries for that matter.
I just can't get behind spending "Henry McKenna money" for a bottle with less age. At least that's the lens I view a purchase like this through. I have never pulled the trigger on buying a bottle because I know what other bottles I can get for around the same price.
I don't even like the design. The bottle shape is downright unattractive with a label that has too much going on. But I must be in the minority on this because the popularity only seems to be increasing. For the past two years, people post sightings of where they saw this on sale and the comments section is filled with people who are genuinely disappointed they can't find one. I'm dumbfounded when I see this.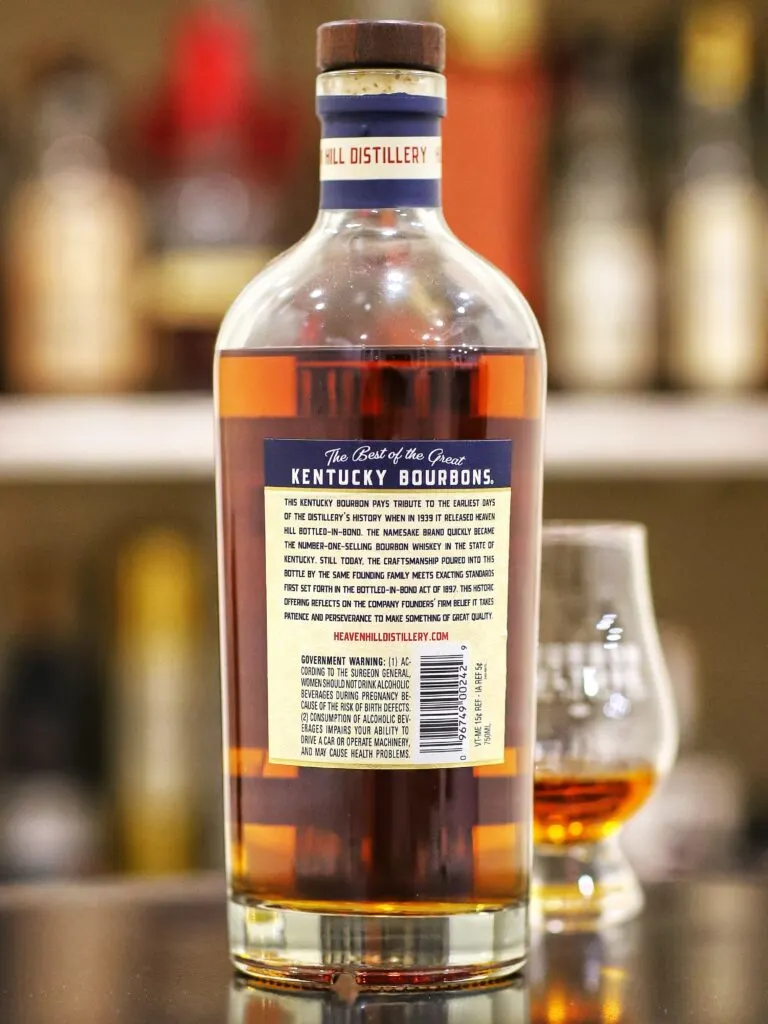 So have I been avoiding one of the best-kept secrets in bourbon since 2019? I sure hope not. But I refuse to pay stupid money on mediocre bourbon. Luckily, my amazing neighbor Brad has offered to share his. Now's the time to find out if it's worth the hype. I sampled this neat in a glencairn.
Tasting Notes
Nose: A sweet smelling nose with a very mellow body. Notes of Caramel and vanilla along with a touch of roasted nuts relay the typical backbone of most Heaven Hill products. There's some nice seasoned oak scents too. Everything has enough "oomph" behind it to make the nose attractive, but a little boring.
Palate: The first sip comes off as very similar to Elijah Craig – only it's less developed and with a little less oak. What it lacks in the oak of Elijah Craig, it makes up for with baking spices like Cinnamon and allspice. Surprisingly, cherry lays it on thick – a rare treat for Heaven Hill products. I even find some chocolate too – even better! One of the notes that also sticks out for being uncommon is a raw sort of rye note. This is fine by me though because it makes it a little more interesting.
I must say that while each sip is mostly pleasant, I do find an underlying grainy note that doesn't ruin the dram, but does perk up my taste buds to the fact that this is not a the 8-12 year blend that most Elijah Craig batches are made up of.
Finish: The finish turns much darker than its seven year age statement would suggest. The oak turns more into dried tobacco leaf and there's a decent amount of chocolate that follows. Combined with the caramel flavor and it almost has a Tootsie Roll vibe to it. Additionally, vanilla and cinnamon spice also linger for a while. I enjoy the ending.
Score: 6.5/10
Yes, my expectations weren't that high when I first came into this dram. I am leaving it with the knowledge that this is a very nice bourbon that's perfectly servicable for multiple occasions – but overall I just don't get the hype. Wild Turkey 101 has more spice and a bolder profile. Most MGP bourbon have a thicker mouthfeel and more balance. But perhaps its biggest outright competitor, – Knob Creek 9 Year Small Batch – seems to be right on par with everything I experienced here for almost half the price. Heck, even Knob Creek 12 Year (which is also around $60) would be an upgrade to this.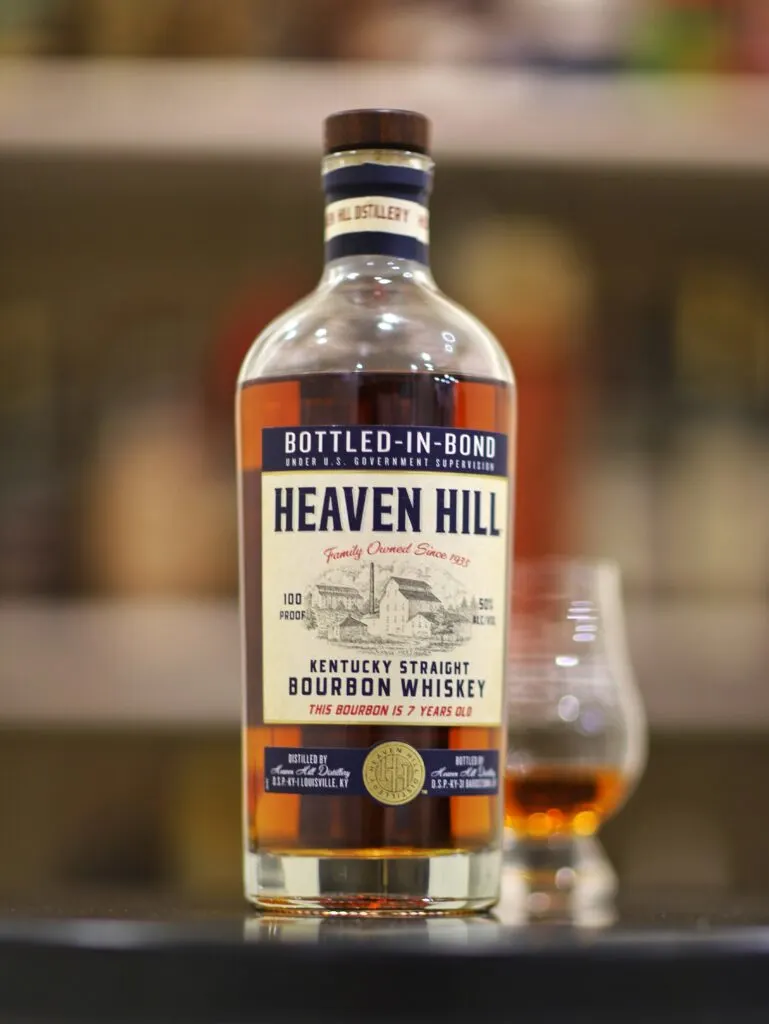 I'm still scratching my head to understand the hype behind this bottle. Is it because Heaven Hill releases it in spurts so it seems more rare? Or do the people who are hunting it just channeling their excitement based on the nostalgia of previous releases? Whatever the reason is, if you're worried about missing out, don't be. This is just average bourbon.
Final Thoughts
I understand why Heaven Hill went down the path that they did for this bourbon. The bean-counters showed them a lot of fancy charts with how much more profitable it would be if they made it a national release and raised the price. The only problem is that there are dozens of other bottles that are infinitely more interesting, cheaper and more available than Heaven Hill 7yr BiB. Having done this review renews my confidence to continue walking past this bottle on the shelf.
One of my main grievances against Heaven Hill's price increase has been that it has only gone up in recent years. I have never been able to find this bottle for less than $55. Most of the time I see it, it's approaching $70. That's simply too much money compared to other similarly spec'ed bottles from Heaven Hill and other distilleries. That is why to this day I have never bought a bottle for myself… and I'm recommending you don't either.
Featured Products
Description:

The Aged & Ore Neat Traveler is a complete travel kit for spirits. We combined our widely praised Neat Glass with one of our 3oz Flight Bottles and housed them together in a custom EVA travel case. Perfect for a night away with your favorite pour. The tie
Description:

The Aged & Ore Bottle Flight is a premium set of 4 custom silicone wrapped glass bottles designed to transport and share samples of your favorite spirits. The flight bottles come in a custom EVA travel case that fits perfectly in any small bag. An Aged &
Description:

This Bundle combines two of our crowd favorite products, creating the ultimate travel bundle to bring along your favorite spirits and glassware. Bundle Includes: Neat Traveler (Gray) Bottle Flight (Gray) Note: This bundle is only available in gray and col
*Bourbon Culture is reader-supported. When you buy through links on our site, we may earn an affiliate commission.