Next week, High West's annual allocated release of their most sought-after bottle goes on sale. I'm talking about Midwinter Nights Dram (MWND) Act 11. Ever since its first release in 2013, High West has increased the total batch size of their Port-finished rye whiskey with each passing year. This was first evident in 2015 when Act 3 was released with 3 different "Scenes" (AKA batches).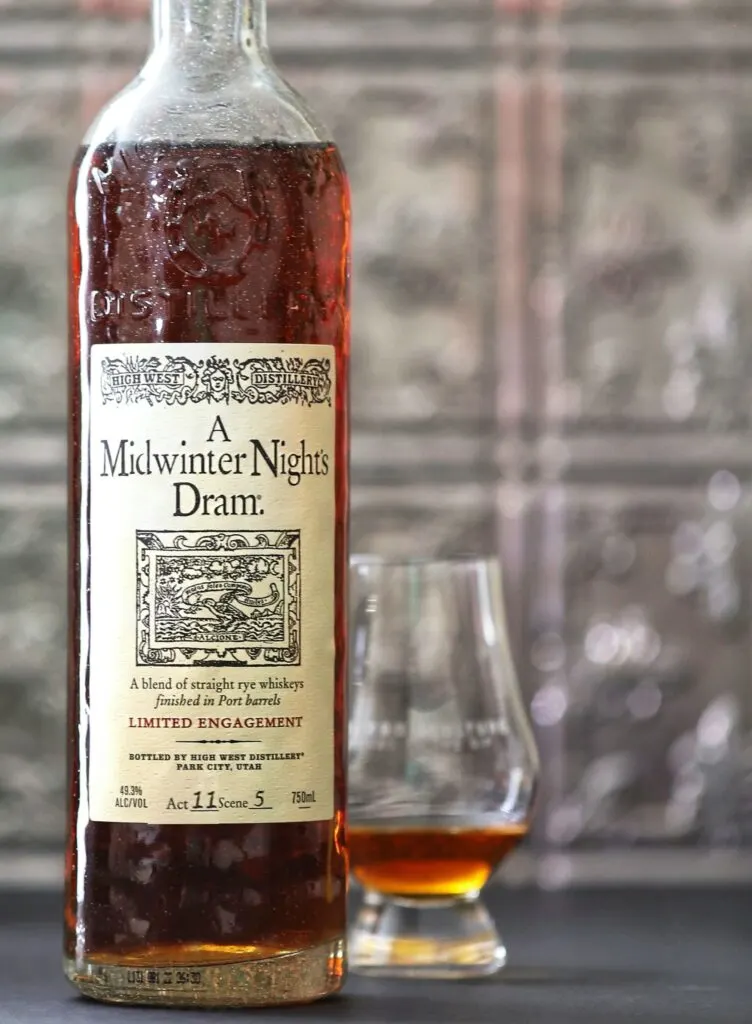 The scenes weren't meant to be different from each other in terms of taste, but High West had to make multiple batches because their batching tanks could only hold so much liquid. Starting in 2018, High West increased their output to 6 batches per year. Each year since then has continued to see 6 batches released, but they have gotten slightly bigger. Act 11 will see 12 Scenes this year.
So what kind of numbers are we talking about? In 2022, there were 115,000 bottles of MWND produced. This year they have produced 189,000. That's a 64% increase over last year! Taken into context, we should all have a much easier time finding these on the shelves this year compared to last.
Here are other numbers to put this into comparison
Midwinter Nights Dram falls under the realm of an "allocated" bottle. Basically, that means that not only is there a limited amount made each year, but demand exceeds supply. Here's a few examples of other allocated bottles and how many are produced each year:
15,000+ bottles produced of the 2023 Four Roses Limited Edition Small Batch
14,000+ bottles produced of the 2023 Old Forester Birthday Bourbon
84,000+ bottles of all 6 labels combined of Van Winkle products
45,000 bottles of George T. Stagg released in 2018 – the last year Buffalo Trace provided us with numbers
600,000 bottles of all the Penelope Bourbon labels produced in 2022
Taken altogether, I would make the argument that Midwinter Nights Dram no longer meets the definition of "allocated." There is simply too much of it being produced. Still can't find it? My opinion is that distributors and retailers are holding some back to create artificial scarcity. There is going to be plenty to go around this year.
Still don't believe me? Take this last example as a big clue. The Distillery Gift Shop in Park City, UT is selling these bottles again with buyers able to buy half a dozen at a time. High West may publicly try to impose limits at the distillery, but honestly they don't care as long as the bottles are getting sold. The majority of the people who secure multiples are going to turn around and try and sell them for more money too. This leads us to the point of this article: beware of the prices that these bottles will be sold at in liquor stores or on the secondary market.
Midwinter Nights Dram Act 11: Not worth as much this year
Now if we look at the retail and secondary prices for Midwinter Nights Dram, we've seen a gradual price increase from roughly $90 back in 2018 up to about $130 these days (wholesale prices are about $109/bottle). At the distillery itself, High West will be charging $150 (edit: the distillery will have it priced at $125, thank you to Reddit user u/crybabysixers125 for the catch). Secondary market prices back in 2018 were around $130. When Act 10 came out last year, the first secondary market prices being asked were over $250 – that's absolutely ridiculous.
This year, I can almost guarantee that people will begin to ask for the same prices or more for Act 11. Don't fall for it. With so many more bottles on the market, it should be easier than ever to get your hands on one. If flippers snatch up cases thinking they're going to profit bigtime, just wait them out. People like that begin to sweat if they can't find quick buyers. Price drops will be imminent.
If the laws of supply and demand are to be believed, more bottles flooding the market should mean that secondary values will decrease anyway. And if anyone selling a bottle tells you differently for this release, please consider the following…
High West ain't what it used to be
For novice enthusiasts or people who don't know High West too well, the number you should memorize right now is 2018. This is the year that High West officially ran out of their vaunted stash of 16 year old Barton Rye Whiskey. This rye whiskey (actually, there were two kinds) was special and hasn't been made since. It was a crucial part to the blend for Rendezvous Rye. Rendezvous Rye, in turn, is the base of Midwinter Night's Dram before it is finished in Tawny and Ruby Port barrels.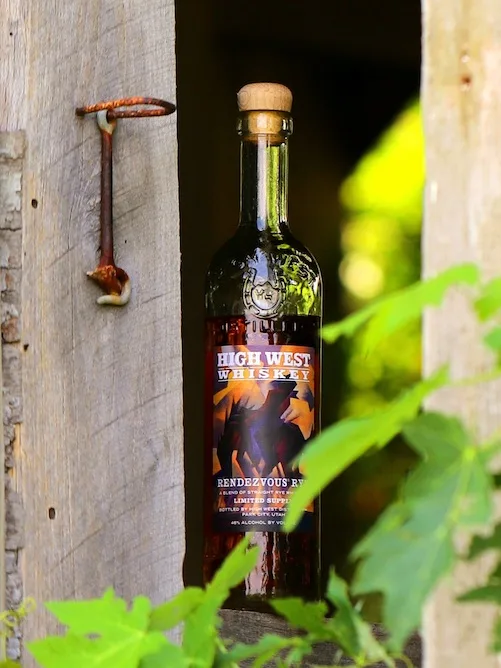 When High West ran out of Barton Rye, they began to use their own rye whiskey which was radically different and much younger (4 to 7 years old). This has reduced the quality to the point where savvy enthusiasts just don't buy it anymore. This has also led to MWND Acts that have tasted younger, grassier and much sweeter. Why sweeter? It's assumed that High West is *ahem* dumping more Port Wine into the finishing barrels in an attempt to mask the youthful rye whiskey. This can't be confirmed, but my own anecdotal evidence (as well as other trusted reviewers) suggests that early Act's had much less Port influence than modern-day Acts. The last time I sampled Act 2 (blind, by the way), I couldn't even pick up on the Port influence. Maybe you prefer a sickly sweet rye whiskey, but when you drown out the base spirit, it kind of defeats the purpose.
All of this boils down to the fact that Midwinter Night's Dram is an inferior product to the MWND's of years past. There should be no need for rising secondary pricing on these bottles. I encourage each one of you to kindly point this article out to bottle flippers who start to post these bottles at exhorbinant prices. They probably won't care, but my point to you is that if you really want a bottle, just wait. As soon as your local area becomes saturated, prices will drop. The secondary market is in a rapid state of decline anyway (and has been this entire year).
So whatever you do, just say no to flippers (or your local retailers) trying to gouge you on prices. Or better yet, just skip this year's release and go find better finished rye whiskies from producers who haven't priced their mediocre bottles into irrelevancy.
Featured Products
Description:

The Aged & Ore Neat Traveler is a complete travel kit for spirits. We combined our widely praised Neat Glass with one of our 3oz Flight Bottles and housed them together in a custom EVA travel case. Perfect for a night away with your favorite pour. The tie
Description:

The Aged & Ore Bottle Flight is a premium set of 4 custom silicone wrapped glass bottles designed to transport and share samples of your favorite spirits. The flight bottles come in a custom EVA travel case that fits perfectly in any small bag. An Aged &
Description:

This Bundle combines two of our crowd favorite products, creating the ultimate travel bundle to bring along your favorite spirits and glassware. Bundle Includes: Neat Traveler (Gray) Bottle Flight (Gray) Note: This bundle is only available in gray and col
*Bourbon Culture is reader-supported. When you buy through links on our site, we may earn an affiliate commission.