*Bourbon Culture is reader-supported. When you buy through links on our site, we may earn an affiliate commission.
Elijah Craig remains one of my most beloved, affordable and relatively obtainable barrel proof bourbons with an age statement out there. The tastes and profiles generally don't get too crazy throughout the batches with oak, chocolate and nuts being some of their defining characteristics.
I have found that the heat is better controlled in comparison to the Stagg Jr. lineup mainly because the extra years of age (12 years minimum for ECBP) helps to calm it down.
Batch C917
Batch C917 came on the heels of the award winning B517, so it tends to get drowned out by the hubbub that surrounded it. So does this batch stand out among the rest? I sampled this neat in a Glencairn.
Tasting Notes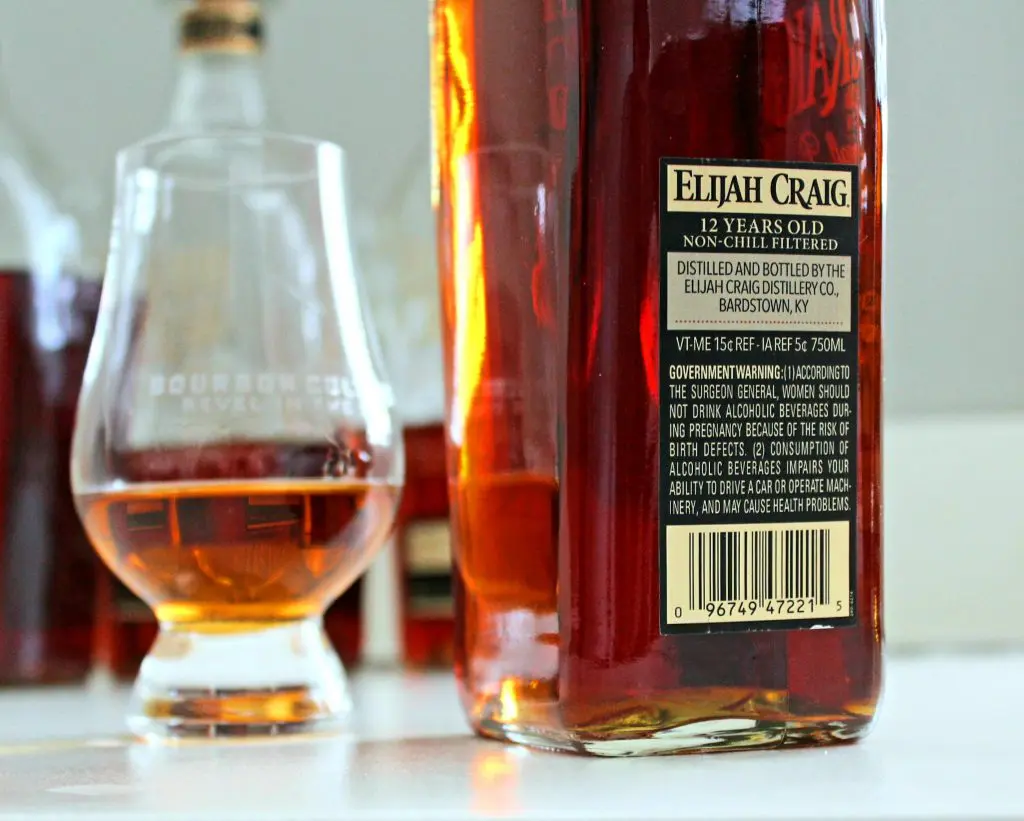 Nose: I love the deep, seasoned oak and rich tobacco on this nose. The 12 years it spent in the barrel were very kind to it. There's sweet smelling caramel and vanilla extract along with roasted peanuts, the charred outside of a campfire marshmallow and nougat.
Palate: The traditional Heaven Hill peanut taste is in full force here along with some vanilla and chocolate swirled fudge, barrel char, tobacco and oddly, Golden Grahams breakfast cereal.
Finish: A heavy, sweet layer of oak leaves a delicious aftertaste that is followed by a very dessert-like mixture of heavy whipping cream and nilla wafers.
Score: 8/10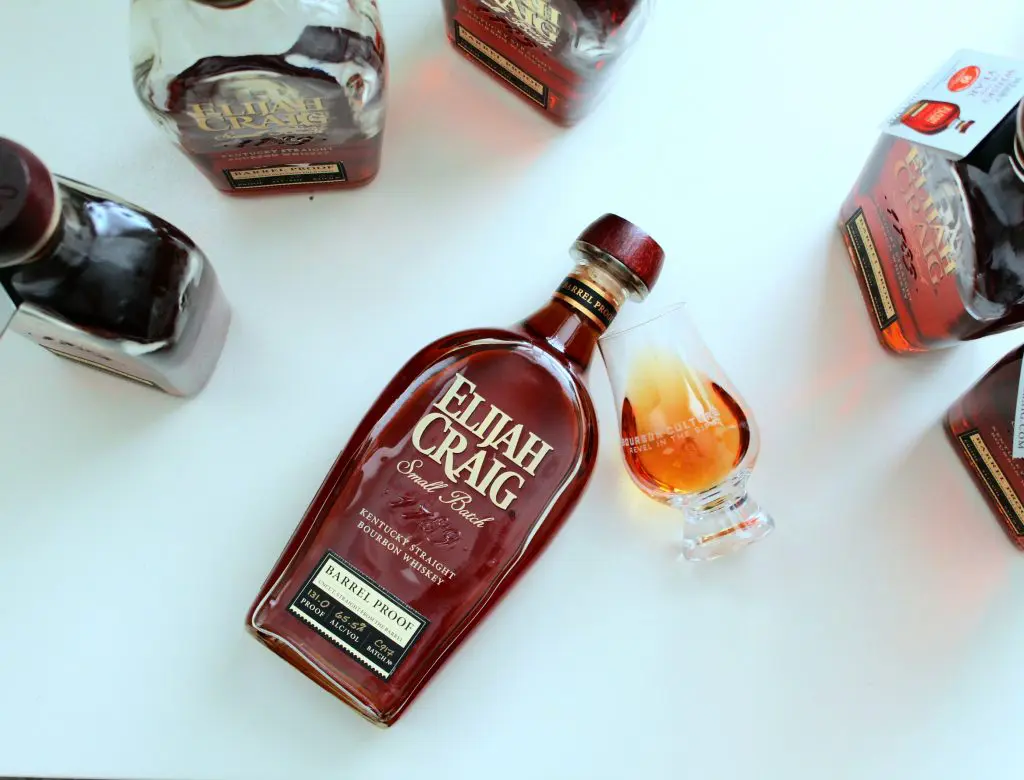 This is another great offering of ECBP. I'm surprised that this batch didn't make the waves that its predecessor did. But ECBP lovers generally have only liked a handful of the new-bottle releases since 2017.
This batch is sadly not among them. I don't worry about such minutia because I believe that this batch still has all the great traits that a normal bottle of ECBP should have.
Final Thoughts
The bottom line is that if you find a bottle of C917 at your local store, that it is still worth the buy because it still exudes the quality and decadence that this label always seems to provide.
Rating Breakdown
1 | Disgusting | Drain pour (Example: Jeffers Creek)
2 | Poor | Forced myself to drink it
3 | Bad | Flawed (AD Laws 4 Grain BiB, Clyde Mays anything)
4 | Sub-par | Many things I'd rather have (Tincup 10 year)
5 | Good | Good, solid, ordinary (Larceny, Sazerac Rye)
6 | Very Good | Better than average (Buffalo Trace, OGD BiB)
7 | Great | Well above average (Old Ezra Barrel Proof, Old Weller Antique)
8 | Excellent | Exceptional (Michter's Barrel Proof Rye, Four Roses Barrel Strength)
9 | Incredible | Extraordinary (GTS, 13 Year MGP or Canadian Rye)
10 | Insurpassable | Nothing Else Comes Close (William Larue Weller)
Featured Products
Description:

The Aged & Ore Neat Traveler is a complete travel kit for spirits. We combined our widely praised Neat Glass with one of our 3oz Flight Bottles and housed them together in a custom EVA travel case. Perfect for a night away with your favorite pour. The tie
Description:

The Aged & Ore Bottle Flight is a premium set of 4 custom silicone wrapped glass bottles designed to transport and share samples of your favorite spirits. The flight bottles come in a custom EVA travel case that fits perfectly in any small bag. An Aged &
Description:

This Bundle combines two of our crowd favorite products, creating the ultimate travel bundle to bring along your favorite spirits and glassware. Bundle Includes: Neat Traveler (Gray) Bottle Flight (Gray) Note: This bundle is only available in gray and col
*Bourbon Culture is reader-supported. When you buy through links on our site, we may earn an affiliate commission.