Every week, my good friend Mike shares the latest labels that catch his eye on the TTB's website. If you're unfamiliar with what the TTB is in reference to whiskey labels, it's a website ran by the government that shows new alcohol labels that have been approved for sale in the US. Guys like Mike and the popular Instagram account Coming Whiskey are doing the Lord's work by scrubbing this website daily to see what new products are on the horizon. Honestly, it's hard enough to wrap my head around the sheer number of new products coming out and having resources like them are invaluable to stay in the know.
I heard a rumor…
Ironically, it was in the same group that Mike and I are in (called "Tater Joe's" and based primarily out of Chicago) that I first learned of a label called E.J. Curley & Co. At first glance, it was just your regular, Non-Aged Stated (NAS) bourbon sourced from a random distillery in Kentucky. But the group members started to hear rumors that the bourbon used for E.J. Curley was sourced came from Wild Turkey. Yeah right.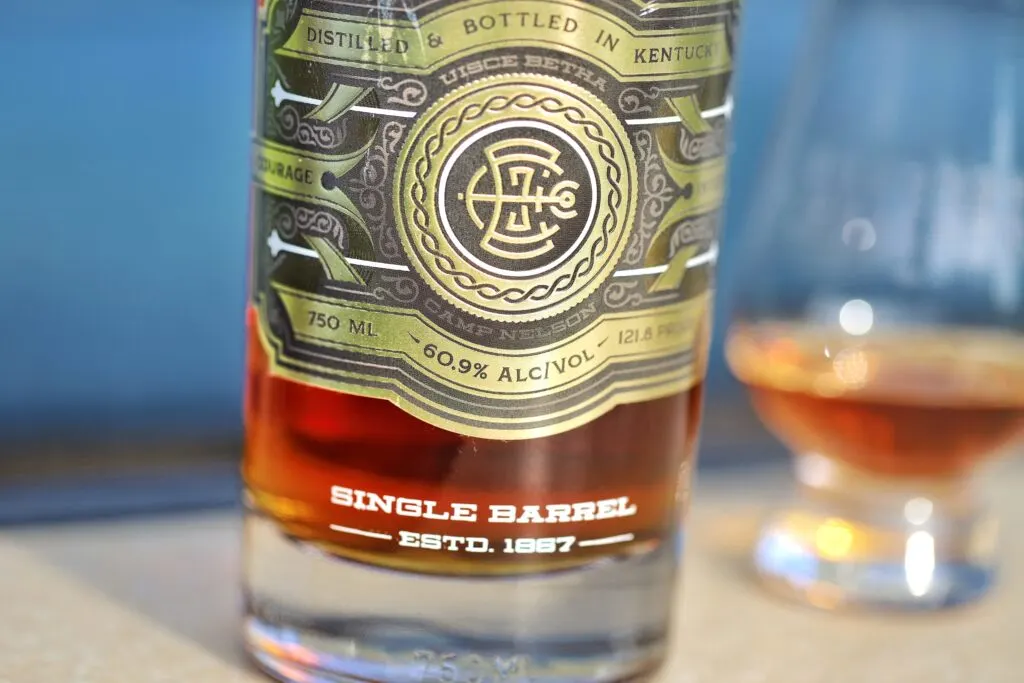 But the rumors didn't stop. In fact, they grew louder after Binny's was able to source a few single barrels that would be sold exclusively in their stores. Binny's reps also began to repeat the rumor that it was Wild Turkey too. Soon, many whiskey group members began to swoop in and get a bottle for themselves to find out.
So I asked two trustworthy sources – who may have some insight into this rumor – what they've heard. Without revealing names, both told me off the record that it was true. But the main reason why it was being kept hush-hush (aside from NDAs) is that these are barrels that were deemed so off-profile that Wild Turkey blenders and tasters wouldn't use them. The decision maker's at Campari decided to sell them off to barrel brokers instead.
If it's Wild Turkey, then so what?
Look, there's a lot of reasons to not believe that these barrels were sourced from Wild Turkey. Undoubtedly, if a member from Campari Group were sitting across from me, they would deny it too. But here's the simple truth. There are probably lots of barrels that don't mature to the profile standards of what Wild Turkey expects when they have reached maturation. This happens to every other distillery out there and Wild Turkey is no exception.
To use them anyway (usually in blends) without proper quality control would wreak havoc on the profile that Wild Turkey knows their customers expect. But they have to do something with them. Why not gain some money back in the process by slapping a non-disclosure agreement (NDA) on them and selling to the highest bidder? That's what we have here.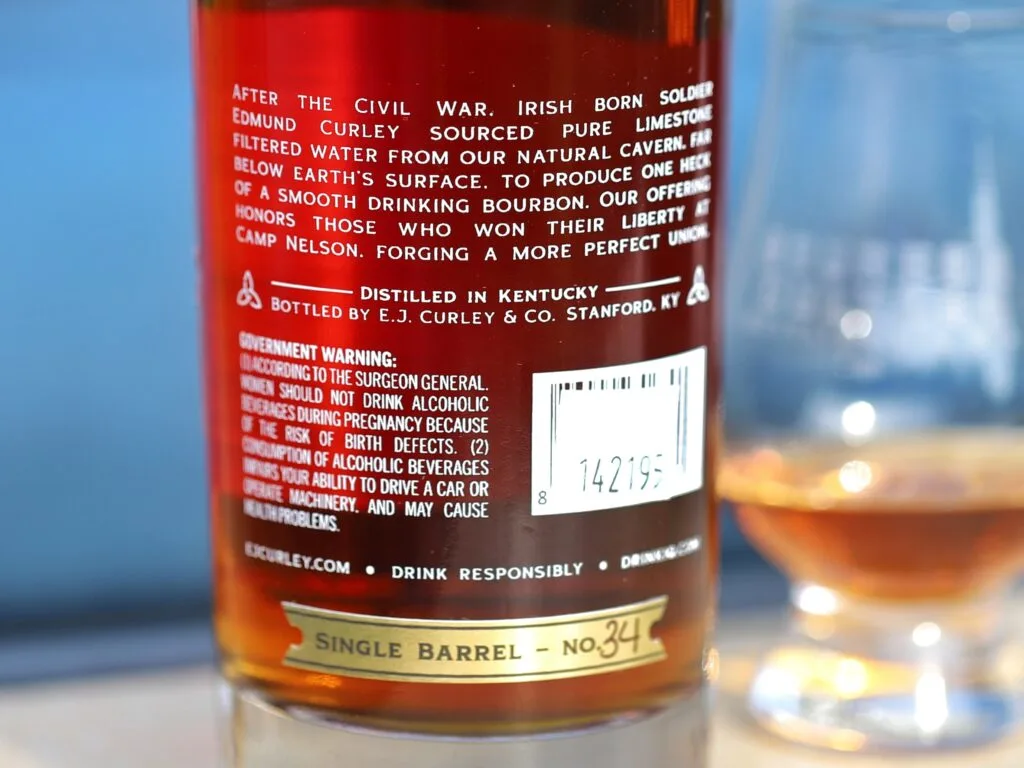 Barrels that don't meet one company's standards doesn't mean they won't meet another. That's where Ashley Barnes and her employer The Spirits Group comes in. Ashley has been making a big name for herself throughout the years as a sort of savant with blending. Unsure of what products she's blended? How about the whiskeys from Leiper's Fork Distillery, Pennington Distillery, Off Hours Bourbon or Lucky 7? She has been a major force behind the final product of all of those brands. A rookie she's not.
E.J. Curley & Co will eventually have an operational facility near one of the campuses of Wild Turkey – Camp Nelson. If you didn't know, Wild Turkey actually has three campuses where it ages its whiskey. The main one is called Tyrone followed by MacBrayer (which is across the road from Four Roses Distillery) and the last one is at Camp Nelson. Initially when I heard that E.J. Curley & Co had sourced Wild Turkey, I thought people were just jumping to that conclusion based off of the proximity to Camp Nelson. But if my sources are right about this, it turns out that the closeness they share on the map is just a coincidence.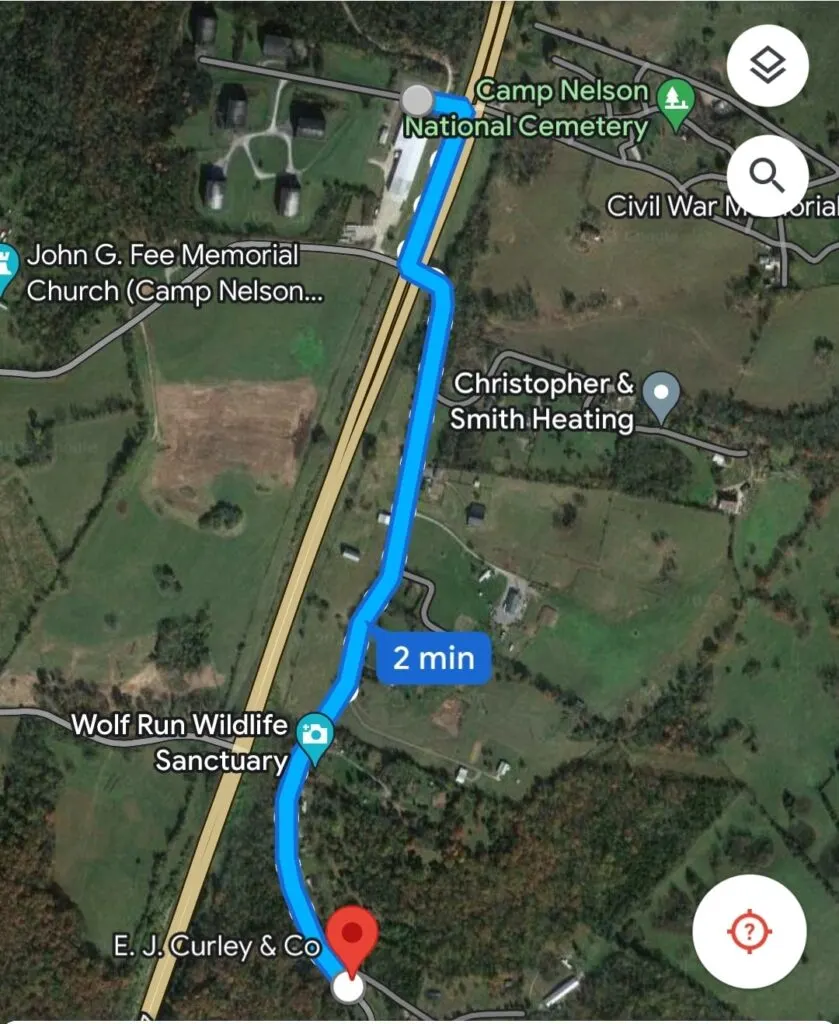 Binny's Single Barrel #34
The bottle I'm reviewing today is Binny's Single Barrel #34. It comes in at 121.8 proof. Binny's also has one or two other single barrels that they've been selling alongside of a Small Batch version that is bottled at 95 proof. No age statement is given for any of them, but seeing as how Wild Turkey doesn't really release any bourbon under the age of 6 years old anymore, I'm guessing this is right around that mark. For a $70 pricetag, this would make sense too.
To some, $70 for an unknown and unproven product is a big red flag. But for me, I'm curious enough that this price point seems like its worth the gamble. Let's find out. I sampled this neat in a glencairn.
Tasting Notes
Nose: Right off the bat, I get the sensation that what I'm smelling is very similar to Wild Turkey. Sweetness comes by way of toffee. Baking spices are heavy on the cinnamon and nutmeg. Oak combines with a note that I can only describe as "shoe polish being applied to leather." What I mean by that is that I find a tannic sort of note that reminds me of leather, but there is a kind of off-note that reminds me of Kiwi Shoe Polish. The only fruit I am finding on the nose is similar to prune juice. It's a very nice nose and it seems like something I've definitely had before.
Palate: The proof bites back immediately. It's a hot one, but has a lot of flavor. Peanut brittle, cinnamon, and vanilla combine with dates and dried stone fruit. There is a youthfulness that becomes apparent after a few sips. Rye-forward notes like peppermint oil and an earthy spice makes itself known. There is even a bit of chocolate to be found.
Wild Turkey had a high-rye character decades ago before their fermenting, distilling and aging processes changed it. If this truly is Wild Turkey, then this barrel shows that it has never left, it just gets covered up sometimes. The whole dram does have the feeling of being fairly young (there are flashes of raw, grainy corn) but at the same time it feels like its being offset – almost like it was aged on the top floor. The reason I speculate that is because it has developed a lot of character before being pulled.
Finish: The finish is a nice mix of fruits like raisins, cherries and dates combining with cinnamon and peppermint from the rye. Oak and nut butter flavors hang around for a while too. It's a somewhat layered finish that shows that this bourbon may have been able to achieve more had it been left in the barrel for a while longer.
Score: 7.6/10
This is a bourbon full of ups and downs. One peculiar thing I noticed when drinking this is that if I hold it in my mouth for too long, trying to discover all of its flavors, it will taste younger and worse overall. But if I limit it to small, short sips, then the experience begins to change and I'm rewarded with bursts of greatness. I've never had a bourbon do that before.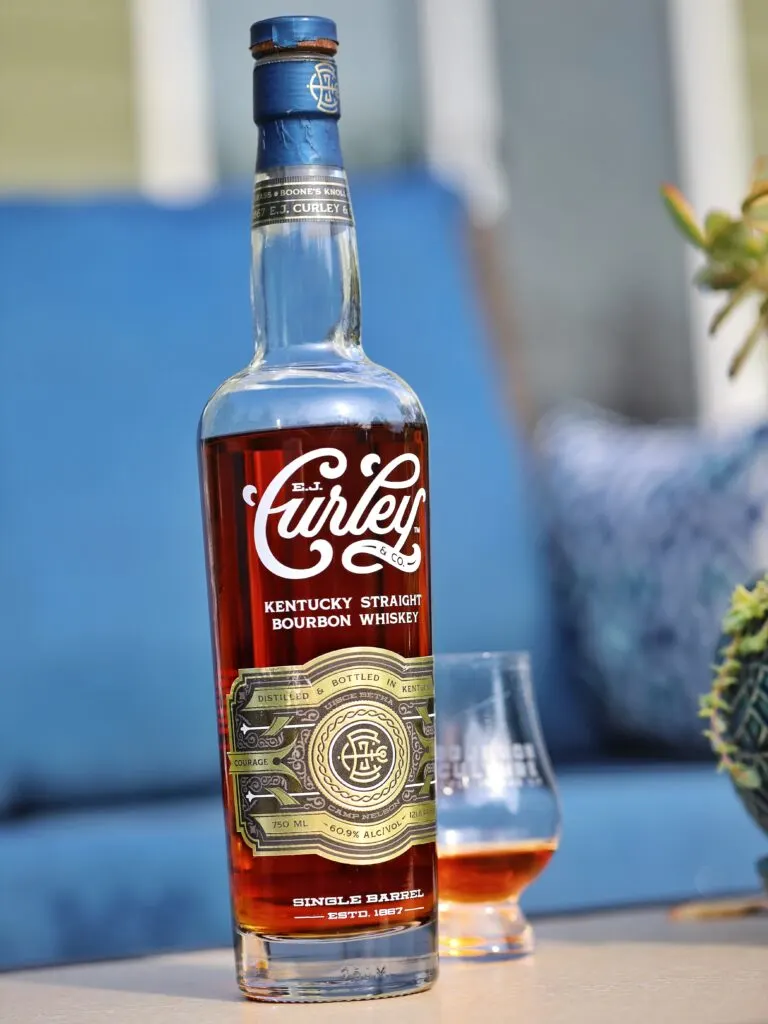 Grading this and scoring it was hard because of the "pink elephant paradox" that loomed over every session I had with it. Since I got the bottle after I learned of it being Wild Turkey, I felt like I kept finding Wild Turkey notes. Was it all in my head? I don't feel like it was, but I can't count it out. And now that you know too, will you also find it to be the case?
Final Thoughts
This review has already overstayed its welcome, so I'll make the ending short. E.J. Curley & Co has given me a very memorable bourbon that I'm still baffled by every time I take a sip. It's not perfect, but its faults are easily forgiven for the things it does right.
Don't come into this expecting to experience Russell's Reserve Single Barrel with 11 extra proof points. Instead, realize it will be its own beast that has a lot of similarities but ultimately ends up being unique. I'd say that it tastes close enough to the kind of bourbon the Russell's make while still offering parts and pieces that make it something different altogether.
$70 for any unknown bottle is a gamble, but if you've been playing it safe all year with your bourbon money, waiting for a bottle that might be worth it, this is it. You could always spend more money to get a safer alternative, but where's the fun in that? Risk-Takers and Play-It-Safers can come together on this one because E.J. Curley & Co is one of the top bottles you need to experience in 2023.
Featured Products
Description:

The Aged & Ore Neat Traveler is a complete travel kit for spirits. We combined our widely praised Neat Glass with one of our 3oz Flight Bottles and housed them together in a custom EVA travel case. Perfect for a night away with your favorite pour. The tie
Description:

The Aged & Ore Bottle Flight is a premium set of 4 custom silicone wrapped glass bottles designed to transport and share samples of your favorite spirits. The flight bottles come in a custom EVA travel case that fits perfectly in any small bag. An Aged &
Description:

This Bundle combines two of our crowd favorite products, creating the ultimate travel bundle to bring along your favorite spirits and glassware. Bundle Includes: Neat Traveler (Gray) Bottle Flight (Gray) Note: This bundle is only available in gray and col
*Bourbon Culture is reader-supported. When you buy through links on our site, we may earn an affiliate commission.