*Bourbon Culture is reader-supported. When you buy through links on our site, we may earn an affiliate commission.
Belle Meade has been finishing their MGP-sourced bourbon in 3 distinct casks for a few years now as part of their somewhat permanent lineup: Sherry, Cognac and Madeira. Around Indianapolis, the 90.4 proof versions of these finished bourbons are pretty easy to find. I am actually a fan of the low-proof versions of these bottles, finding that they still retain great flavors and don't taste like the 90 proof alcohol content that they are, and generally more like a 100 proof. So of course I'm going to pull the trigger when I find these in their Cask Strength versions.
Madeira Finished
This bottle of Cask Strength Madeira is a store pick from Plumpjack's in California. Each year, only a handful of states/stores get the ability to get a single barrel of the cask strength version of these finished bourbons. And the worst part is, they're getting harder to find. Luckily, Plumpjack ships and I was able to get my hands on one. Coming in at 112.7 proof and probably around 9 years old, how does this heavy, sweet wine work with the bourbon? Let's take a look! I sampled this neat and in a glencairn.
Tasting Notes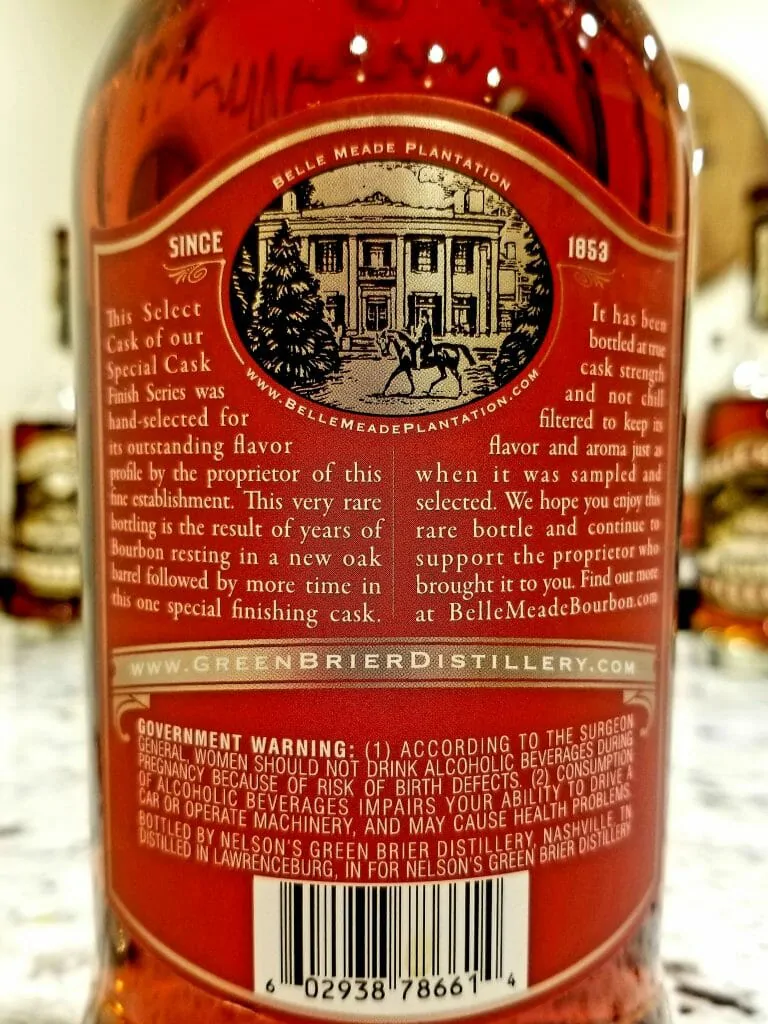 Nose: This nose would not stop releasing all sorts of delicious scents. It dominates in earthy tones such as fresh cut grass, rye spice and tilled soil. Then it begins to get a light, nutty virgin oil scent. Then it starts turning sweet with golden raisins, honey, toasted orange peel and a small amount of chili powder. Finally, there are light puffs of smokey oak wood that seem to come out of nowhere. It's an amazing nose.
Palate: Fruity, spicy and tannins galore is how I'd describe the taste. There are plums, cacao nibs, cinnamon stick, cardamom, sweet lemon bars, tobacco, black pepper flecks, drying oak and orange oil extract. It's a knockout punch of flavor.
Finish: The unique and deep palate continues in the finish. There's dry red (cabernet?) wine, newly lit cigar, Red Hots candies, melted dark chocolate bars, citrus zest and some ginger root.
Score: 8/10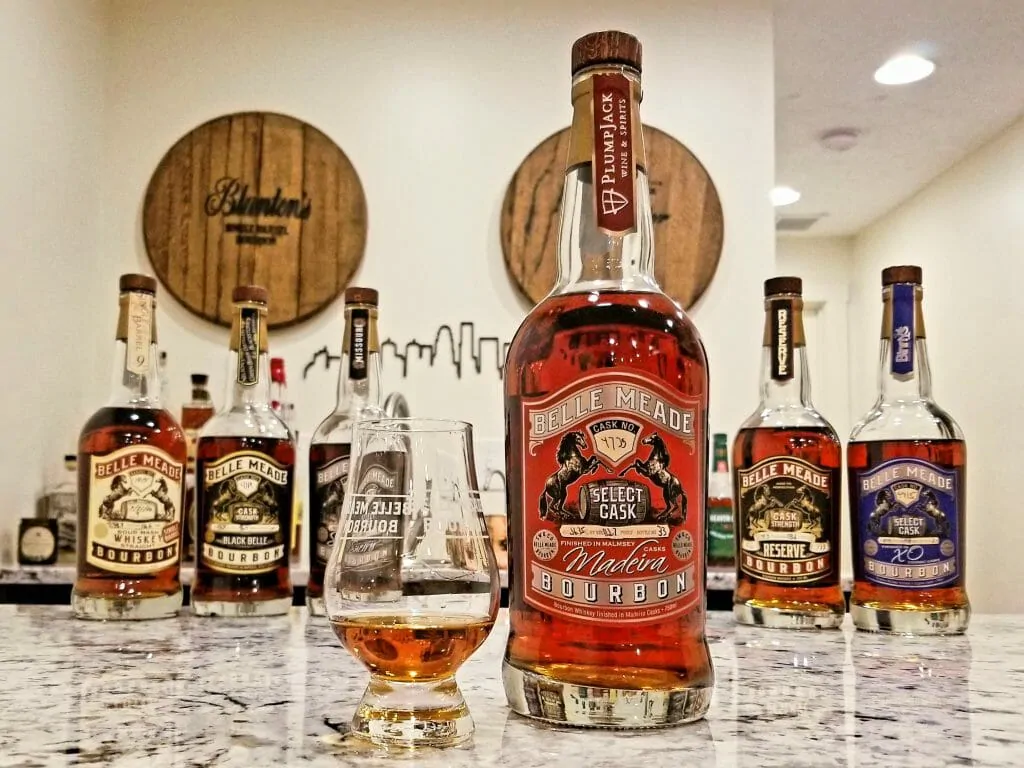 Other reviewers of this Plumpjack bottle also noted a large amount of tannic qualities with oaks and tobaccos dominating. They were not wrong. In the beginning of this dram, I felt like there were some drying qualities that were muting many of the other flavors. But halfway through, I was able to get past these tannic qualities and really start to uncover a ton of sweet and spicy flavors and scents that really amped up the experience.
Overall, my thoughts are that Madeira wine is the perfect compliment to the spicy and heavy nature of MGP bourbon. It makes it more complex and bold and is a really enjoyable experience. If there is one finished whiskey that should be required winter time drinking, aside from High West's Midwinter's Night Dram, Belle Meade Cask Strength Madeira should be it.
Rating Breakdown
1 | Disgusting | Drain pour
2 | Poor | Forced myself to drink it
3 | Bad | Flawed
4 | Sub-par | Many things I'd rather have
5 | Good | Good, solid, ordinary
6 | Very Good | Better than average
7 | Great | Well above average
8 | Excellent | Exceptional
9 | Incredible | Extraordinary
10 | Insurpassable | Nothing Else Comes Close
Featured Products
Description:

The Aged & Ore Neat Traveler is a complete travel kit for spirits. We combined our widely praised Neat Glass with one of our 3oz Flight Bottles and housed them together in a custom EVA travel case. Perfect for a night away with your favorite pour. The tie
Description:

The Aged & Ore Bottle Flight is a premium set of 4 custom silicone wrapped glass bottles designed to transport and share samples of your favorite spirits. The flight bottles come in a custom EVA travel case that fits perfectly in any small bag. An Aged &
Description:

This Bundle combines two of our crowd favorite products, creating the ultimate travel bundle to bring along your favorite spirits and glassware. Bundle Includes: Neat Traveler (Gray) Bottle Flight (Gray) Note: This bundle is only available in gray and col
*Bourbon Culture is reader-supported. When you buy through links on our site, we may earn an affiliate commission.