A new Old Overholt Rye Whiskey label has been spotted on the TTB's website. "So what? Don't they already have like, 4 different kinds of Old Overholt's right now?" you may be asking yourself.
Yes, they do, but this one is different. The existing Old Overholt's are common to find. There's an 86 proof version, a Bottled-in-Bond version (which has a red twist cap) and a 114 proof version that is only sold in limited markets like Ohio and Pennsylvania.
Jim Beam's Standard Kentucky Rye Whiskey Recipe
There was also a rare 11-year-old version that was sold in the same bottle that Old Granddad 114 uses back in 2020 (see my review here). The one common trait all of them have is that Jim Beam (which owns the Old Overholt brand) has been using their standard "Kentucky rye whiskey" recipe for the Old Overhold brand since they took control of the name.
That's the same rye whiskey that goes into Knob Creek Rye, Jim Beam Straight Rye, Booker's Rye and the short-lived (rī)1 Rye Whiskey. For a brand name that could rival Beam's in terms of who went back the furthest, this seemed insulting to have to use a mash bill that would be foreign to Abraham Overholt.
Jim Beam's Rye Whiskey Mash Bill
Pennsylvania ryes are not known to have used corn, yet it makes up a large part of Beam's rye whiskey mash bill. Beam's rye whiskey recipe is estimated to be around 51% rye, 35% corn and 14% malted barley.
Just like the bourbon and rye whiskey market has seen tremendous growth over the last 20 years, so have enthusiasts' demand for more authenticity in their products. This has sparked a change over at Beam-Suntory to have the brand return to its Pennsylvania roots. Whoever suggested they do this needs to get a raise.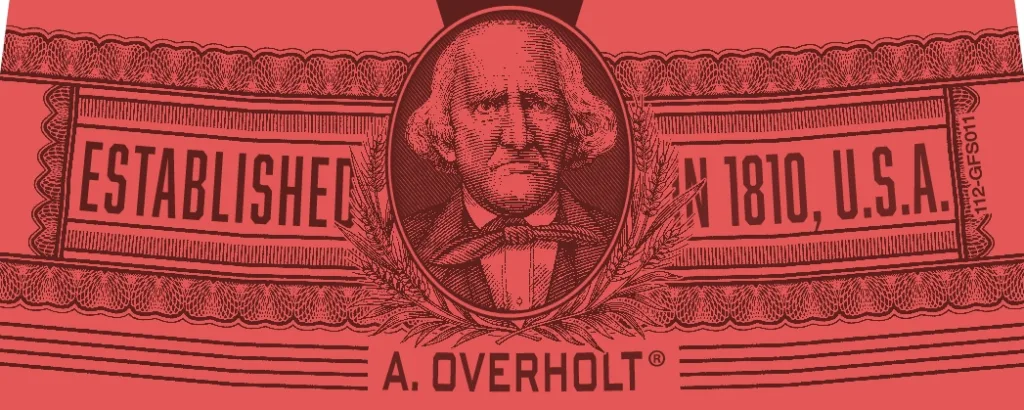 One could argue that the epicenter of rye whiskey's American heritage is the state of Pennsylvania. So many historical records talk about how Pennsylvania had the most stills in operation (all producing rye whiskey) at the beginning of the Revolutionary War.
Those Quakers liked to party hard after a hard day of toiling in the fields. The state remained a powerhouse in rye production for almost the next 200 years. But when whiskey fell out of favor from the 1940s to late 1990s, distilleries all up and down the Eastern US began to shut down.
Pennsylvania was hit especially hard. Old Overholt was destined to be one of those brands as well if it weren't for a series of acquisitions that kept it safe.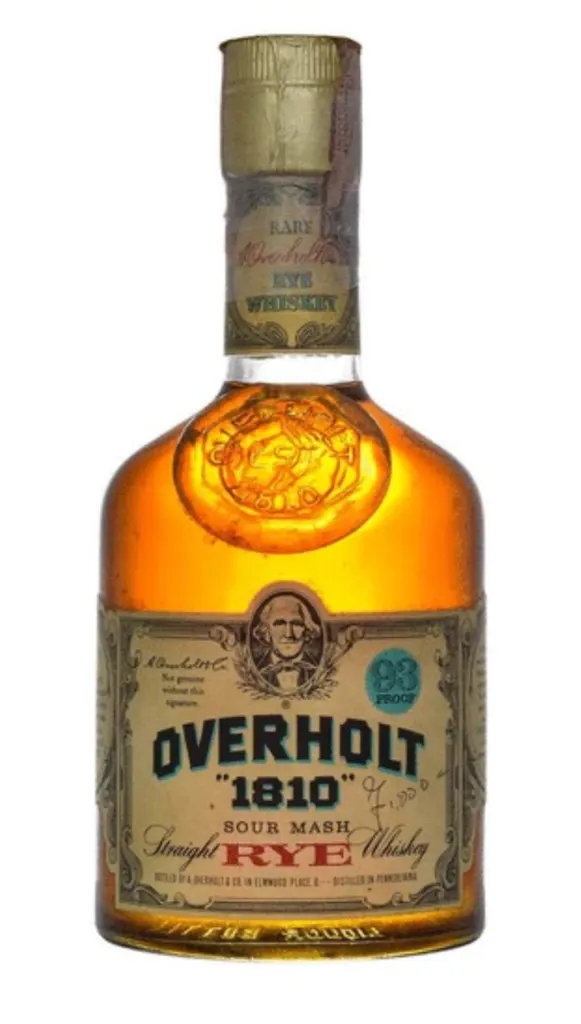 I don't think we'll ever see the day where Beam builds a distillery in Pennsylvania so that they can produce the Overholt line there, but with this new label release, it looks like they're at least committed to making the brand more authentic.
Pennsylvania Rye
For what might be a first in Jim Beam's history, they're actually telling us the mash bill used in this release – and it's about as authentic to Pennsylvania Rye as they come: 80% rye, 20% malted barley. That's right, no corn will be used in this release.
This is a typical trait of the Pennsylvania Ryes of yesteryear. Virtually all other styles use corn. Maryland Ryes use around 10-15% corn and Kentucky varieties use about double that. Indiana's 95/5 is only a recent development in the last 30 years, so they don't count.
Leaving corn out of the recipe puts all of the pressure on the rye grain to be the star of the show. And Beam didn't just stop there, they are also sourcing actual Monongahela Rye grown in Pennsylvania!
This is a tremendous step that shows that they are serious about wanting to bring back the authentic tastes and scents of rye whiskey to enthusiasts. They even left it non-chill filtered which should allow that traditional oily taste to come through. I am seriously impressed.
I haven't forgotten about the craft distillers in Pennsylvania that are putting in the work every day to resuscitate their state's most famous spirit. Plenty of brands out there are also taking steps to breed traditional rye varietals to create flavors that have been lost in the sands of time.
They are using more traditional distilling methods like pot stills or even a three-chamber still like the people over at Leopold Bros (a Colorado Distillery that makes a Pennsylvania-Style rye). But while I want to see them all succeed, they're going to need some help.
Part of the way they can get that help is if Pennsylvania rye becomes more recognized outside of Pennsylvania. Beam is positioned to help through their huge capacity and distribution. I don't think this will push out the little guys. Instead, it should help this style of rye reach more people to get them to see that this is a style worth buying.
So what else can we expect in the future?
The two most obvious answers are higher proof version of this rye followed by more aged examples.
It appears at the moment that Beam had only begun producing this type of rye whiskey in the last 4 years, so don't expect the next version of Old Overholt 11 Year Rye to come out using Monongahela Rye with an 80/20 mash bill anytime soon.
But if we can make this release blow up (umm, the good kind of blow up), then Beam will eventually give us more diverse products. I'd like to think that news like that would make even grumpy Old Abe smile for once.
Featured Products
Description:

The Aged & Ore Neat Traveler is a complete travel kit for spirits. We combined our widely praised Neat Glass with one of our 3oz Flight Bottles and housed them together in a custom EVA travel case. Perfect for a night away with your favorite pour. The tie
Description:

The Aged & Ore Bottle Flight is a premium set of 4 custom silicone wrapped glass bottles designed to transport and share samples of your favorite spirits. The flight bottles come in a custom EVA travel case that fits perfectly in any small bag. An Aged &
Description:

This Bundle combines two of our crowd favorite products, creating the ultimate travel bundle to bring along your favorite spirits and glassware. Bundle Includes: Neat Traveler (Gray) Bottle Flight (Gray) Note: This bundle is only available in gray and col
*Bourbon Culture is reader-supported. When you buy through links on our site, we may earn an affiliate commission.