Jim Beam has been gracing us with the ability to select a single barrel of their bourbon and rye whiskies since at least 2015. Until 2018, the bottles that were picked by a group or store were identified with a silver bar that was glued to the front saying who picked it.
The bottle didn't give any more information on the age or barrel location. If you wanted that, you had to ask the people that picked it.
Then in 2018, a new label design finally made all of that information available front and center. Before the label change, it was rumored that most of the barrels were 10 or 11 years old (some were said to be even older).
Now it was indisputable. The craziest part was it seemed as if the age of those Knob Creek barrels was on the rise. Between 2019 and 2020, the amount of barrels aged between 14 and 16 years old was mind-boggling. I think I speak for most of us when I say that we all thought they would last forever.
All good things come to an end
By early 2021, the tap for old bourbon (and rye) was turned off completely. If you wanted to select a private barrel, the bourbon wouldn't be older than 9 years and the rye whiskey wouldn't be over 6.
Virtually overnight every bottle that had a high age statement was cleared from the shelves by enthusiasts and taters alike. Enthusiasts suddenly realized that the best deals in bourbon were about to be gone forever.
The Knob Creek Rye Whiskey picks were less sought after but also experienced a brief blip in age statements going up, then down as well.
The standard age they were bottled at was 5 1/2 years old. But there was a period of time in 2019 where you could select a barrel of rye whiskey between 6 years, 2 months and 6 years, 10 months. This also came to an end in 2020.
Why did Beam stop giving us high-aged whiskey?
The simple answer might be "they ran out," but I'm not so sure that's true.
Shortly after they lowered the age statements, Beam launched a special 15 year old version of Knob Creek that wore a new red label and was bottled at 100 proof.
But the price had jumped to twice the price that the old single barrels were sold at. Beam also continued to use 15+ year old bourbon in new releases of Little Book and Hardin's Creek.
If you really want to take a deep dive into conspiracy theories, then allow me to blow your mind. Shortly after Knob Creek slashed its age statements, there was a mysterious new 15 year old bourbon that started showing up in the inventories of barrel brokers.
No other information was being provided and the bourbon wasn't being sold in barrels – they had already been dumped into anonymous, 1000 liter food-grade totes. The mash bill was mysteriously listed as 78.5% corn, 13% rye and 8.5% malt.
That matches no distillery's standard mash bills. However, many of the Non-Distiller Producers that bought and sold this bourbon claimed they had been told it was from Beam. You can still find it being sold today. Why would Beam sell off so much aged bourbon though?
A Glimmer of Hope
If you paid close attention to Knob Creek Single Barrel Bourbon picks in 2022, you may have noticed that the age statements were slowly rising again. I personally saw many examples that were bottled literally days from turning 10 years old. Fast forward to the middle of the year and there was a good chance you'd get some 10 year old barrels to choose from through their single barrel selection program.
But it didn't just stop there. Now that we're into 2023, there's already been the first 11 year old single barrel sighted in February being sold at John O's Liquor in Elizabethtown, Kentucky.
On top of that, it coincided with a press release from Beam that said that Knob Creek Rye Whiskey was going to be including a 7 year age statement on the label. Was this a bellweather of things to come? All signs seem to be pointing to yes!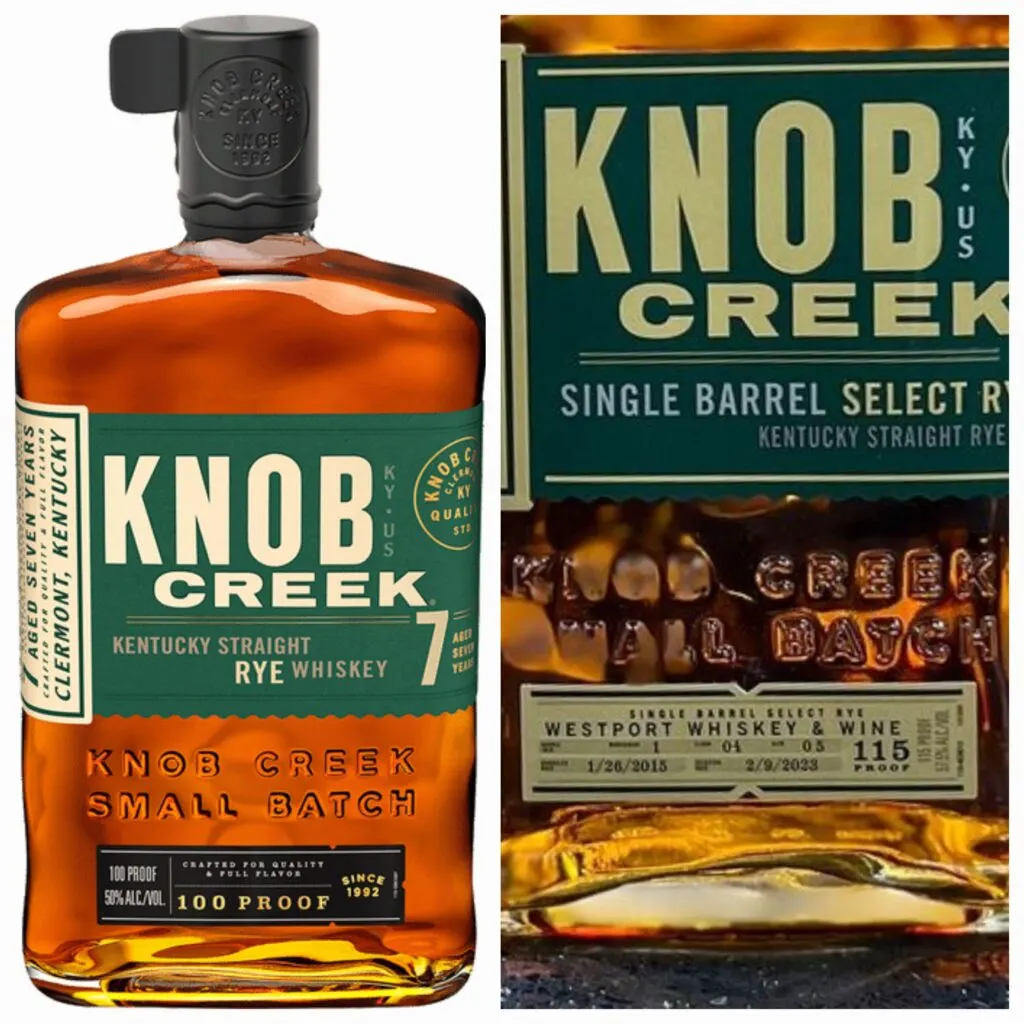 What do we want? 15 year age statements! When do we want it? In the next 3 to 4 years!
If this was any other distillery, I'd have to remind myself not to count my chickens before they hatched. But this is Jim Beam, literally one of the largest distilleries in Kentucky. If anyone can crank out the aged bourbon, it's them.
They have the capacity and warehouses and a fanbase that is determined not to take 15 year old bourbon for granted again. Well, I'm not going to promise that last part because bourbon enthusiasts have the memory of an alcoholic goldfish.
But still, this is exciting news and worthy of a little bit of celebration. If only I had some more 15 year Knob Creek to raise a toast with.
Featured Products
Description:

The Aged & Ore Neat Traveler is a complete travel kit for spirits. We combined our widely praised Neat Glass with one of our 3oz Flight Bottles and housed them together in a custom EVA travel case. Perfect for a night away with your favorite pour. The tie
Description:

The Aged & Ore Bottle Flight is a premium set of 4 custom silicone wrapped glass bottles designed to transport and share samples of your favorite spirits. The flight bottles come in a custom EVA travel case that fits perfectly in any small bag. An Aged &
Description:

This Bundle combines two of our crowd favorite products, creating the ultimate travel bundle to bring along your favorite spirits and glassware. Bundle Includes: Neat Traveler (Gray) Bottle Flight (Gray) Note: This bundle is only available in gray and col
*Bourbon Culture is reader-supported. When you buy through links on our site, we may earn an affiliate commission.