*Bourbon Culture is reader-supported. When you buy through links on our site, we may earn an affiliate commission.
Distilled & Bottled by Hampden
Region: Jamaica
Type: Rum
ABV: 59%
Age: NAS
Color: dark copper
This is Hampden's second Great House release. The 2019 edition was a "distillery exclusive" release that eventually saw limited distribution. Luckily for us, the 2020 version is much more widely available.
Bottled at the same 59% ABV as the 2019, the 2020 version also has the same marque blend of 80% OWH and 20% <>H combo. If you're new to rum, think of marques ("marks") as something akin to bourbon's mashbills, except these are defined by their ester content.
As Hampden is a quality rum distillery, their rums are bottled without chill filtration, or added sugar or coloring.
Tasting Notes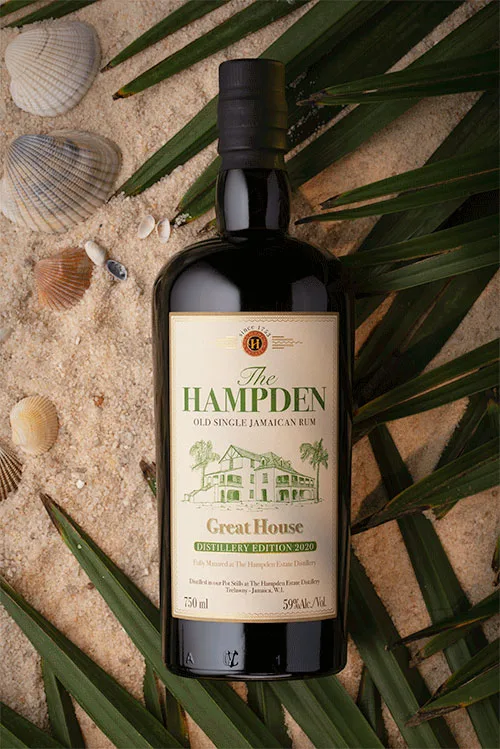 Nose: A burst of tropical fruits: pineapple and ripe banana, make way for yeast and bread and some industrial solvent undertones before ending with raisins covered in brown sugar.
Palate: Rich and oily, the palate is sweet forward with more fruit and a continuation of the baking notes from the nose, this time as ginger snaps to add a bit of spice to the sweetness
Finish: long, grapefruit like bitterness and heaps of sweet, ripe banana along with more tropical fruit and again a hint of industrial notes along with some barrel tannin and sugars
Rating: 9/10, Excellent
Conclusion: Great House? A modest appellation. I submit that "Best House" would be more appropriate. This rum makes itself known before you even nose your glass. There's nothing shy about this rum's aromatics either. Your neighbor at the bar, dinner or card table will be able to smell what you're drinking.
Apart from the industrial (some might interpret it as medicinal) notes, there's nothing about this spirit that is subtle. Big, bold and full of fantastic flavor. If you see the Great House, you must buy the Great House.
Ratings|Description
1| Undrinkable
2| Bad
3| Poor
4| Below Average
5| Average
6| Above Average
7| Very Good
8| Great
9| Excellent
10| Perfect
Featured Products
Description:

The Aged & Ore Neat Traveler is a complete travel kit for spirits. We combined our widely praised Neat Glass with one of our 3oz Flight Bottles and housed them together in a custom EVA travel case. Perfect for a night away with your favorite pour. The tie
Description:

The Aged & Ore Bottle Flight is a premium set of 4 custom silicone wrapped glass bottles designed to transport and share samples of your favorite spirits. The flight bottles come in a custom EVA travel case that fits perfectly in any small bag. An Aged &
Description:

This Bundle combines two of our crowd favorite products, creating the ultimate travel bundle to bring along your favorite spirits and glassware. Bundle Includes: Neat Traveler (Gray) Bottle Flight (Gray) Note: This bundle is only available in gray and col
*Bourbon Culture is reader-supported. When you buy through links on our site, we may earn an affiliate commission.