*Bourbon Culture is reader-supported. When you buy through links on our site, we may earn an affiliate commission.
Distilled by Long Pond
Bottled by National Rums of Jamaica
Region: Jamaica
Type: Rum
ABV: 45.7%
Age: 15yrs
Color: Dark Copper
This bottling of Long Pond comes from National Rums of Jamaica (NRJ) which is co-owned by the Jamaican government, Demerara Distillers and West Indies Rum Distillers. As I understand it, this is the first direct distillery release of Long Pond to the US.
Fans of the brand are hopeful that there will be more of their products hitting our shores soon. The bottle is a single marque, Ive Trelawny Pot (IPT for short) with an ester range of 90 – 120 gr/hl which is on the lower end for Jamaican rums. The rum was aged for 15yrs in ex-bourbon barrels before being bottled at 45.7% ABV.
Tasting Notes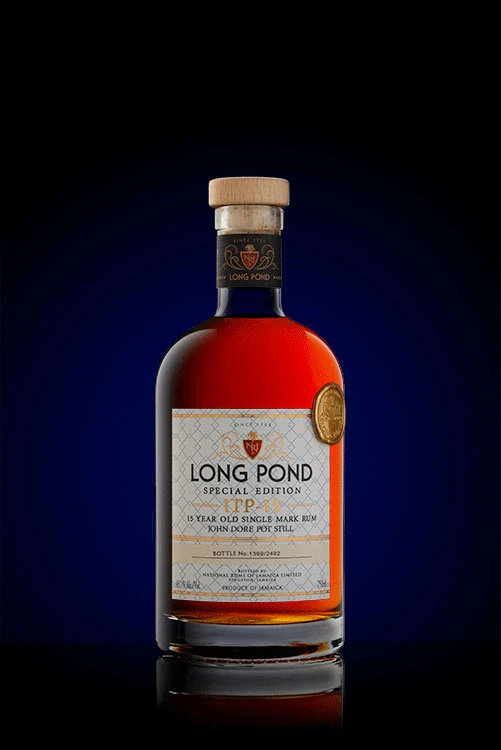 Nose: The nose is light, approachable and loaded with ripe fruits with banana standing out the most. I also get hints of fresh cut flowers before transitioning to lemon cleaner and gingerbread while ending with burnt molasses.
Palate: The liquid feels lightweight on the palate with lots of wood spice showcasing the rum's age. I also get baking spice and a touch of orange zest.
Finish: Good length on the finish which is heavily influenced by the molasses note from the nose. In fact, there is a ton of molasses on this finish. I also get hints of the nose's banana note and palate's wood spice/baking spice before the molasses returns to wash away everything else.
Rating: 6/10, Above Average
Conclusion: This is pleasant and approachable rum which starts with a beautiful nose that draws you in. The palate is where the rum's age makes itself known with nice wood and spice influence before the finish transitions to overwhelming molasses.
This is fine rum and very easy to sip but it feels a bit like a "safe choice" for the broader US market. I would much prefer something at a higher proof and a bolder marque, especially at this price point. Although I like this rum, I can't recommend it at its silly price tag.
Ratings | Description
1 | Undrinkable
2 | Bad
3 | Poor
4 | Below Average
5 | Average
6 | Above Average
7 | Very Good
8 | Great
9 | Excellent
10| Perfect
Featured Products
Description:

The Aged & Ore Neat Traveler is a complete travel kit for spirits. We combined our widely praised Neat Glass with one of our 3oz Flight Bottles and housed them together in a custom EVA travel case. Perfect for a night away with your favorite pour. The tie
Description:

The Aged & Ore Bottle Flight is a premium set of 4 custom silicone wrapped glass bottles designed to transport and share samples of your favorite spirits. The flight bottles come in a custom EVA travel case that fits perfectly in any small bag. An Aged &
Description:

This Bundle combines two of our crowd favorite products, creating the ultimate travel bundle to bring along your favorite spirits and glassware. Bundle Includes: Neat Traveler (Gray) Bottle Flight (Gray) Note: This bundle is only available in gray and col
*Bourbon Culture is reader-supported. When you buy through links on our site, we may earn an affiliate commission.