For bourbon lovers that are new to the scene, they might not realize how small the category of bourbon being sold for under the $30 price tag has become. This was once a thriving starting point full of options with respectable age statements and proofs.
Now it is a husk of its former self. Of course, inflation is to blame, but the trend was rising before all of that anyway.
A quick search on Google will net a handful of websites all recommending the same $30 bourbons. I'm not saying that they're all copying each other, but when the pickings get this slim, it's hard to not have some recommendations that overlap.
Which Bourbons qualify to be on this list?
One thing you're not going to find on this list (or ones from those other sites) are craft bourbons. The reason is because their prices need to be higher since they have less efficient "economies of scale."
They're also paying back loans for their equipment and facilities used to make their own whiskey. Looking on the shelves at my local liquor store, it's hard to find any great bourbon from a craft distillery that was under $30 AND would still meet my parameters.
What parameters does my list have? At my own discretion I have decided not to put any bourbon on here that is under 86 proof – the bare minimum that I believe a good bourbon should be bottled at (the law says it's 80 proof).
Nothing Aged Under 4 Years Old
I will also not choose any bourbon that is under 4 years old. At that point, the bourbon is just too young-tasting. I have not had a sub-4 year old bourbon at this price point that has the quality that would land it on this list.
As a final note before we get into it, you're going to find a lack of non-distiller producer (NDP for short) bottles on here. That's because the added cost to these bottlers when they buy barrels from large distilleries automatically gets tacked onto their final cost.
This takes almost all of them out of the $30 threshold. That was not the case as recently as of 2018, but times are changing fast in the bourbon industry. I could name many that would have qualified if I wrote about this back then including the venerable Old Ezra 7 Year 101 proof. RIP buddy.
So what bourbons still make the cut? Let's find out. I've also given some contrasting bottles that you could consider too but give a reason why I chose what I did.
List of the Best Bourbons Under $30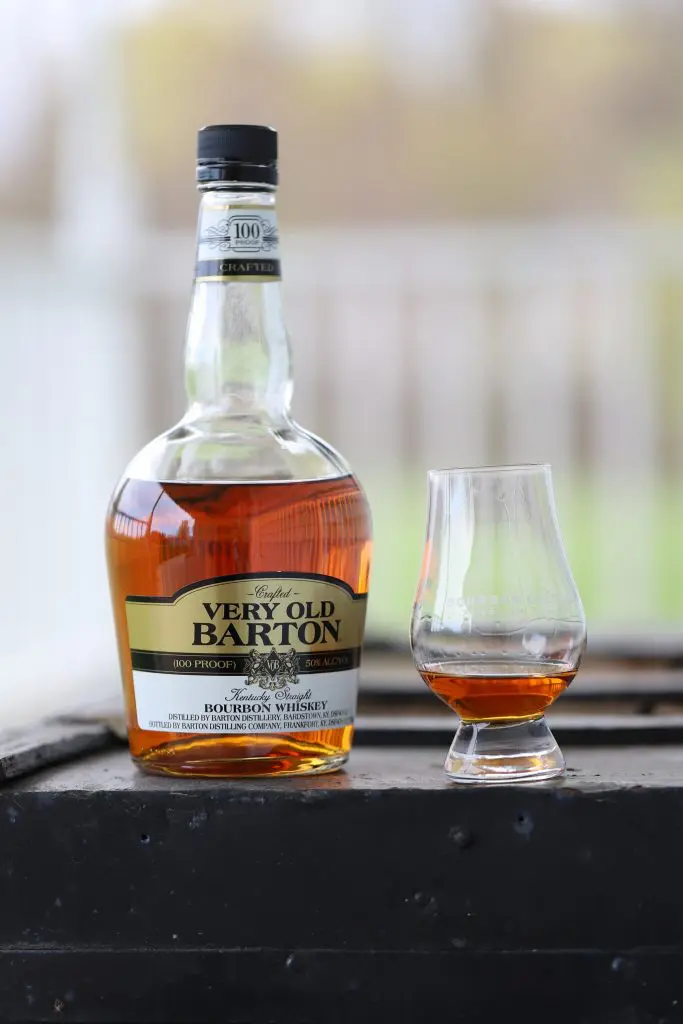 Very Old Barton
I noticed that lots of $30 and under lists put 1792 Small Batch on their lists. However, I'm going to give you a bourbon that's arguably better but hides closer to the bottom shelf than the rest – Very Old Barton.
Several years ago, VOB was a bottled in bond product wearing a 6 year age statement. And while it has neither of those designations now, I wonder if it's just as good.
VOB has a slightly more aged taste to it and a wider assortment of fruits. It even has that telltale Barton "leather" taste that gives you the sensation that it's been matured for a considerable amount of time.
While the bottle is ugly to look at (especially compared to 1792 Small Batch), I think that Barton decides to hide the solid bourbon in here as a reward to enthusiasts who know that beauty is only skin deep.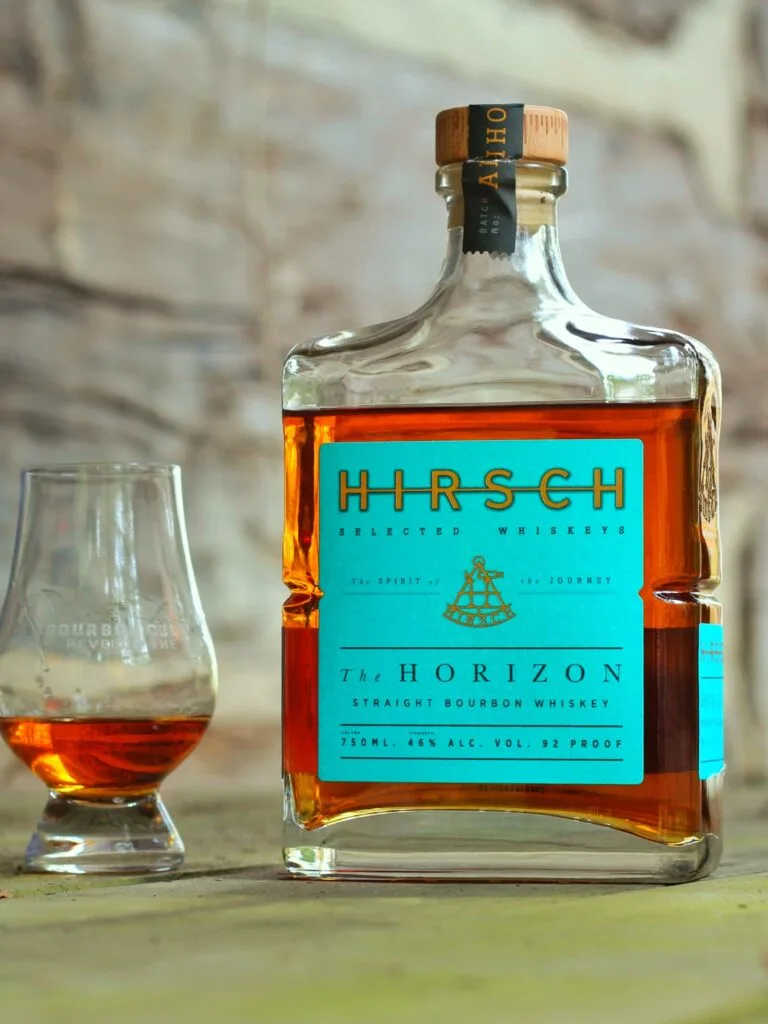 Hirsch The Horizon
Bourbon whiskey sourced from MGP is almost impossible to find under the $30 price point these days. That's because anyone who is bottling it had to buy the barrels at a much higher price in the past few years than ever before.
It's only when the barrels hit about 6 years old is when the price begins to make sense. Otherwise, if you're finding a bourbon sourced from MGP under $30, chances are high it's under 86 proof or under 4 years old. Both of those are a recipe for a bad bottle.
Hirsch, a label that was recently revived by the Hotaling Group, has bought enough barrels in bulk that their prices can be reduced down to a level that seems to undercut most competitors. It also uses predominantly the low-rye (21%) MGP bourbon mash bill which tastes like it is the better choice for a young barrel.
Of note, there is one bottle that is also sourced from MGP that is at least 4 years old and 100 proof and that's James E Pepper 1776. However, after tasting that one, it's clear that Hirsch is the right choice.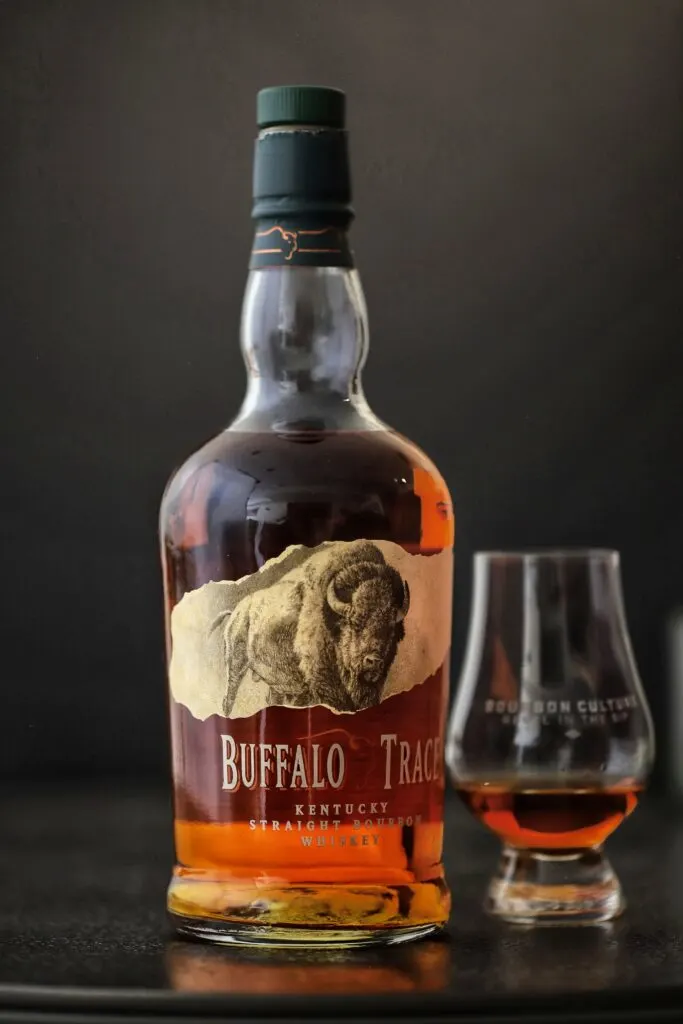 Buffalo Trace Bourbon
There is a reason why Buffalo Trace is universally on lists like this almost every time – it's worth it. Buffalo Trace Distillery knows that their bourbon is a gateway drug for most enthusiasts out there, so they make sure it's good enough to get you hooked the first time. Unfortunately, it works.
Buffalo Trace bottles like this are becoming more and more allocated with each passing year. Every time I've seen it on the shelf in 2023, the store usually puts "Limit 1" on it. Buffalo Trace will claim (on their tours) that standard bottles will contain bourbon aged 7 to 9 years old.
This is very respectable among other bourbons at this price range. If you've never had it before, you're in for a treat of red fruits and sweet caramel. There's also a nice amount of sweet oak. It's sibling bottle, Eagle Rare, concentrates more on oak and spice but is too rare for me to include on this list.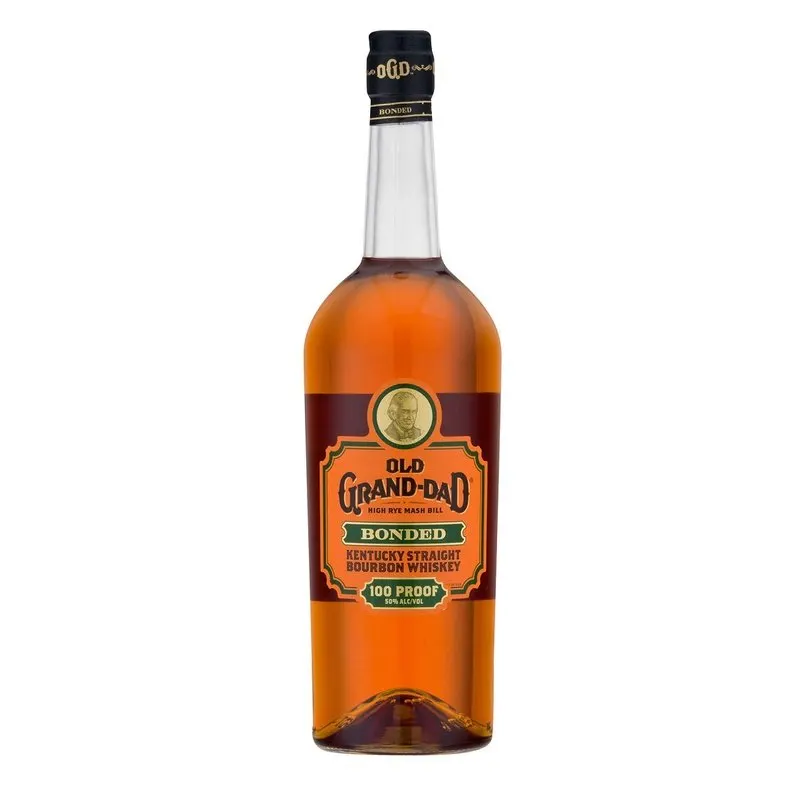 Old Grand Dad Bonded
There are a lot of Jim Beam bourbon products that come in under $30. Almost all labels that start with "Jim Beam" do. But I was not going to flood the list with them, so I decided to pick one from each bourbon mash bill that they produce.
The Old Grand Dad line of bourbon uses a unique high rye mash bill that sees almost twice as much rye being used as the standard mash bill. Why does this matter? I think it gives the bourbon much more complex flavor outside of the barrel influence.
The extra spice is nice but so are the other flavors that comes with it. And out of the three versions of OGD (80, Bonded and 114), the Bonded is the most balanced and well rounded of the bunch. This is the one to get.
Knob Creek 9 Year Old Small Batch
Knob Creek is the second Jim Beam product on my list – and for good reason. It carries the best proof-to-age ratio of any bourbon on here. It lost its 9 year old age statement for a brief time between 2018 and 2022, but now it's back.
This contrasts Old Grand Dad's high-rye mash bill because it uses the classic low-rye Beam mash bill (75/13/12). It's got a great flavor profile (think of a Pay Day candy bar with extra notes of vanilla and oak) and punches much higher than its price would suggest. Plus, at $30, you won't feel guilty if you decide to mix it into a cocktail.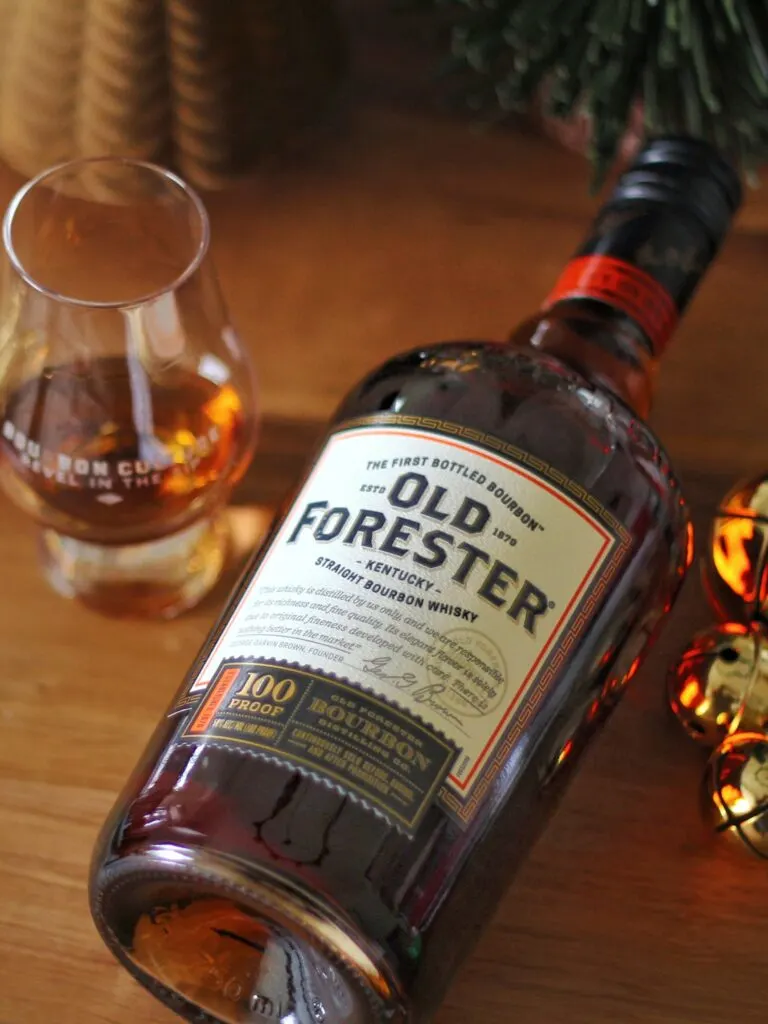 Old Forester 100 Proof
I debated back and forth with myself on which Brown Forman product to put on this list. Ever since they sold the Early Times bourbon brand to Sazerac and the profile seemed to have changed, it's no longer a good choice. Old Forester 100 Proof (commonly referred to as "Signature") and Cooper's Craft 100 proof bourbon both stack up well against each other.
While OF100 might have a few more higher-aged barrels dumped into the blend, Cooper's Craft uses the same groove-cutting process inside of the barrel that Jack Daniel's Sinatra Select uses – a bourbon that is five times its price. This allows more liquid interaction with the wood, creating a more aged-tasting bourbon.
In the end, I would tell you to get the Old Forester 100 proof if you enjoy a slightly more complex and nuanced bourbon. Get the Cooper's Craft if you want to experience a new dimension in what wood interaction can do to bourbon.
Both are a great value for the price and represent a classic take on what a bottle of bourbon should taste like.
Evan Williams 1783 Small Batch
Up until recently, I had never tried this bottle of Evan Williams. Before I did, I was expecting to find a slightly watered down version of Evan Williams Bottled in Bond. That was not the case. What I did find was a much more balanced and well-rounded bourbon than I was expecting.
This easy sipper has a few extra tricks up its sleeve and is the only Heaven Hill product left on this list. That says a lot about how much Heaven Hill Distillery has reduced their entry-level bourbon products (or made them Kentucky-only releases) or raised their prices.
There are still plenty of options out there if you like Heaven Hill bourbon, but Evan Williams Small Batch Bourbon is one of the few that can be found in almost every state and reliably comes in under $30.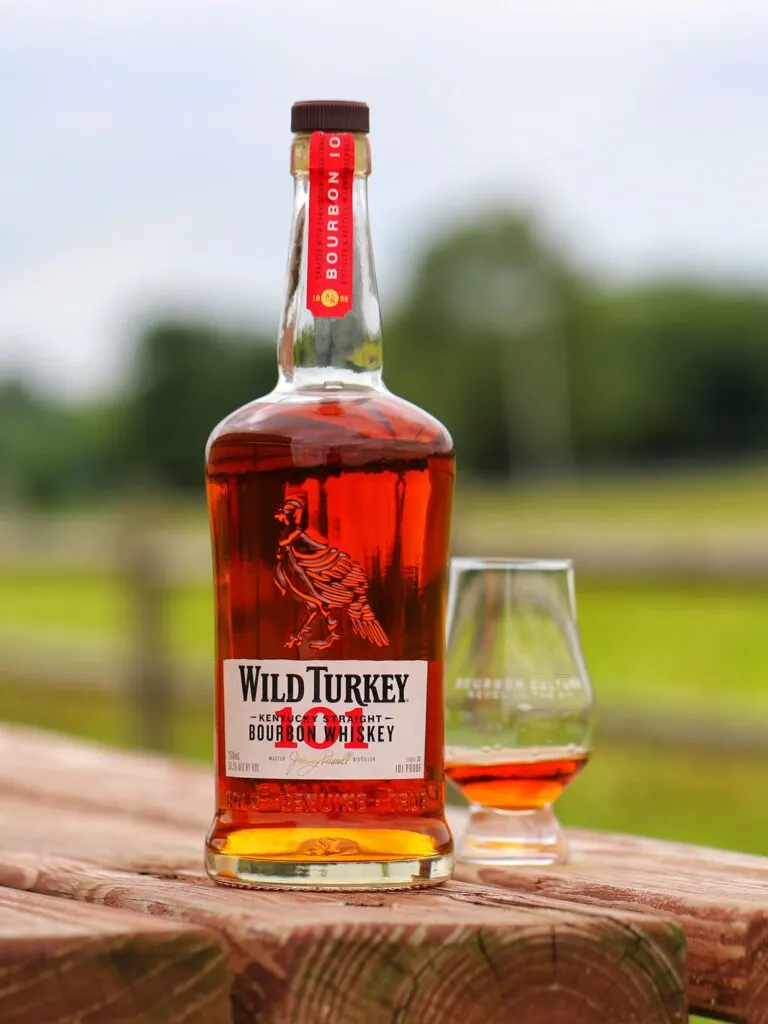 Wild Turkey 101
If I didn't include WT101 on this list, I think that the legion of Wild Turkey bourbon fans out there might burn my house down. I'm just kidding, I would have put it on here anyway. One thing I will say about this bottle is that I don't think of it as a starter bourbon.
It's a spice bomb with an untamed complexity that some might think is too harsh for a novice or a daily sipper. You'll have to work your way up to it. But once you do, you'll realize how much more flavor it brings compared to any other bourbon on this list.
Plus, with the recent packaging change, the bottle looks more beautiful than ever before, making this a sub-$30 bottle that you'll actually want to display on your shelf.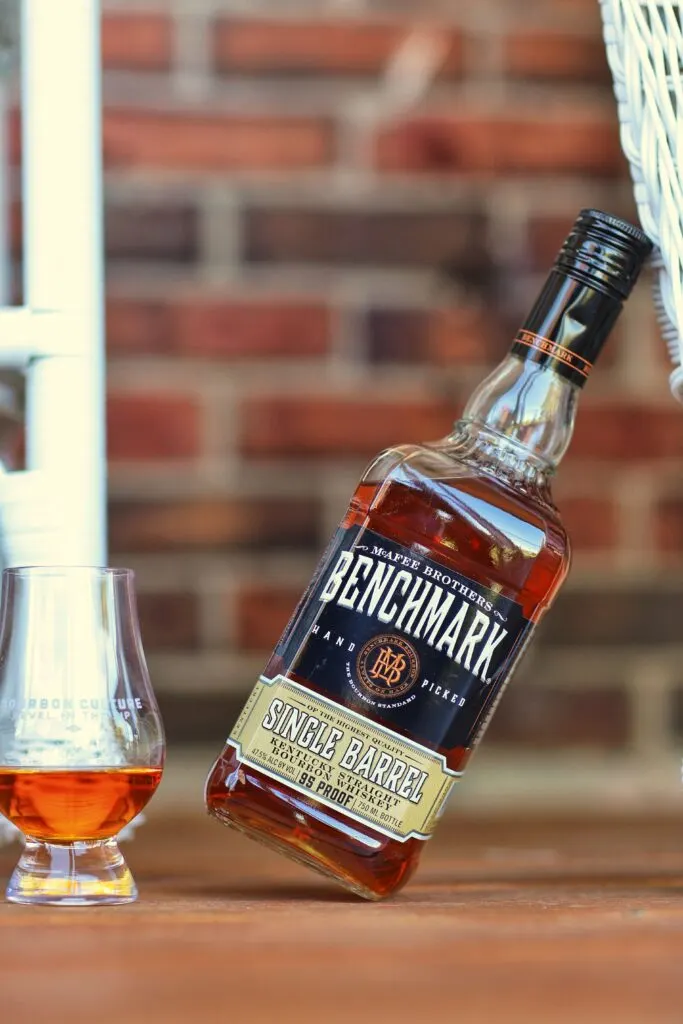 Benchmark Bourbon
This is not a cop-out, but I'm not going to pick which Benchmark label you should consider. They're all under $30 so the only thing that's stopping you is deciding which bourbon sounds better. Get the Full Proof if you're into a bourbon that has the power and punch of Stagg Jr with a slightly more one-dimensional character (lots of fruit).
Get the Single Barrel if you're a gambler who will hedge their bets on getting a really good barrel (they do exist in this line). Get the Top Floor if you want a (slightly untamed) flavor upgrade. Small Batch and Bonded are more pedestrian choices that still have a nice overall profile.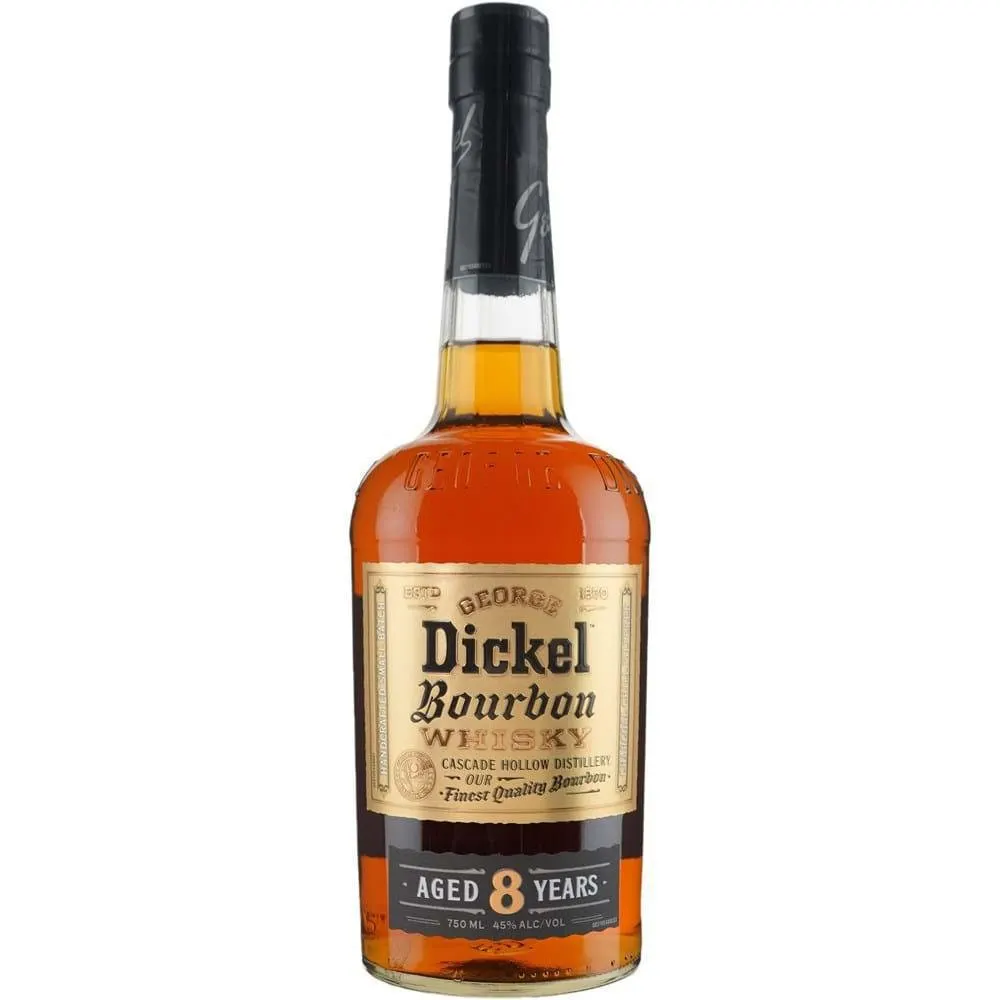 George Dickel 8 Year Bourbon
Most people think of George Dickel as a Tennessee Whiskey. In reality, there is nothing is done to it that prohibits it from being called a bourbon. While the marketing teams of Jack Daniels and George Dickel have spent decades trying to convince us otherwise, Nicole Austin – George Dickel's Master Distiller – broke through the bullshit and told her bosses at Diageo that she wanted to make a new label and call it bourbon.
The rest of the George Dickel lineup remains unchanged but now she's setting aside barrels that have a slightly different profile – one that leans more towards the taste of bourbons made in Kentucky.
This release carries the second-highest age statement out of every other bottle on this list; and it shows. There is something unique about Dickel that sets it apart from the rest of the bourbons on this list.
Dark fruit flavors that you won't find with the other guys exist inside of this bottle (coconut, mango) and a unique spice and oak profile that come from the Lincoln County Process and their signature single-story rickhouses. If you're the adventurous type that is open to new things, this is the one to get.
Featured Products
Description:

The Aged & Ore Neat Traveler is a complete travel kit for spirits. We combined our widely praised Neat Glass with one of our 3oz Flight Bottles and housed them together in a custom EVA travel case. Perfect for a night away with your favorite pour. The tie
Description:

The Aged & Ore Bottle Flight is a premium set of 4 custom silicone wrapped glass bottles designed to transport and share samples of your favorite spirits. The flight bottles come in a custom EVA travel case that fits perfectly in any small bag. An Aged &
Description:

This Bundle combines two of our crowd favorite products, creating the ultimate travel bundle to bring along your favorite spirits and glassware. Bundle Includes: Neat Traveler (Gray) Bottle Flight (Gray) Note: This bundle is only available in gray and col
*Bourbon Culture is reader-supported. When you buy through links on our site, we may earn an affiliate commission.