*Bourbon Culture is reader-supported. When you buy through links on our site, we may earn an affiliate commission.
I will be the first to admit that I do not know much about Limestone Branch Distillery, creators of the Yellowstone Bourbon brand and Minor Case Rye Whiskey brand.
Their Limited Editions that have been released every year since 2016 demonstrated their prowess for sourcing and then finishing bourbon, but as for their own distillate, it's never been trusted enough to exist by itself in any bottling.
Their standard bottling is supposedly a blend of their own young (4 years old) distillate and 7 year old sourced KY Bourbon (more than likely, from Barton).
Last year, they had began to release single barrel versions of this label, but it was not particularly sought after because the proof remained the same (93 proof) and very little press came out about it.
New Jersey Bourbon and Yacht Club Pick
But this year, they are rebooting the concept of their single barrel program with a refreshed label that includes a little bit more information on the front. These single barrels hover around 5 years old, are bottled at 115 proof and are supposedly sourced from Barton.
From my experience with sourced Barton products, there is a very broad gap between products that are very good (Cream of Kentucky) to products that are not as good (Hickory Hills Single Barrel).
The prices usually reflect the quality of the barrels that were sourced as well. But we have not seen such a young version of Barton released as a single barrel in a while, so how exactly would the contents of this bottle show themselves?
I'm always up to try something new, but when this single barrel has the stamp of approval from the New Jersey Bourbon and Yacht Club on the label, it's probably been put through a decent amount of scrutiny. Let's dive in and take a look with my trusty glencairn.
Tasting Notes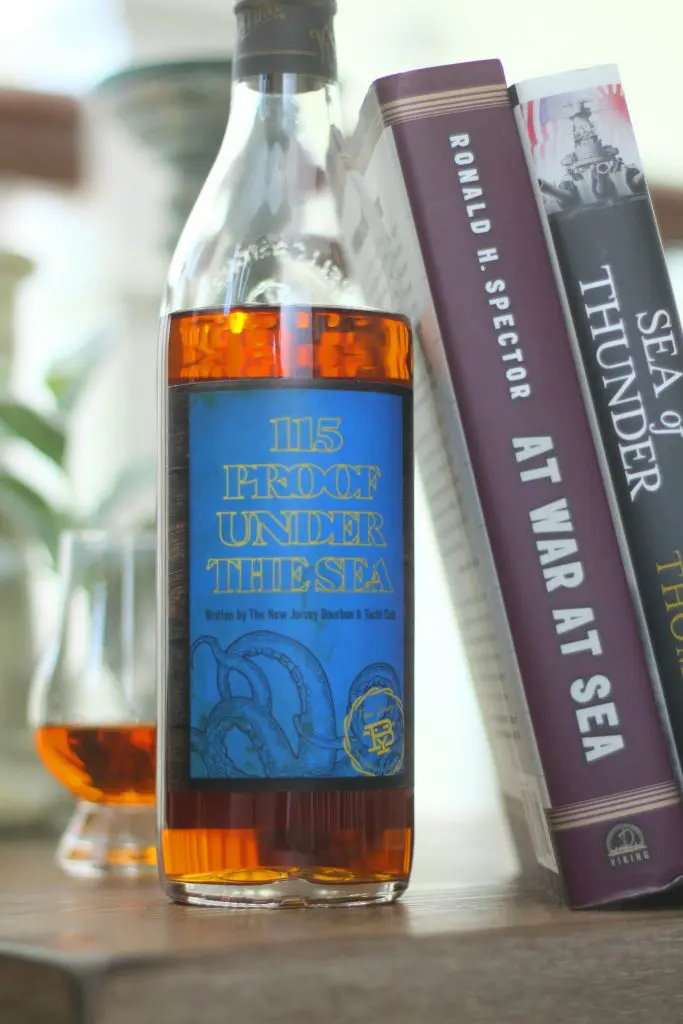 Nose: The nose is fruit forward with sweet cherries and a "peaches and cream" scent much like those Quaker oatmeal packets. There's a surprising amount of oak wood for being so young, but I'm not complaining.
The sweet scents ramp up with some molasses cookies and vanilla cupcake batter all blending together nicely.
Palate: The fruit forwardness of the nose continues on the tongue. There's fruit for days (cherries, peaches, spiced apples, plums and dates). It's really quite amazing, but something that I can instantly recognize from other younger 1792 products I've had as well.
I'm also picking up more rye spice than normal with a prickle of heat like black peppercorn bits along with sweet chili paste. Mint and red Twizzlers also show me that the rye content leans more towards a high rye mashbill than a lower rye.
The tannins are also out to play with chocolatey notes of cacao nibs, a pinch of tobacco and a little bit of bitter oak.
Finish: The finish shows most of those fruity notes disappear quickly, leaving behind some flat cherry cola notes along with some drying oak and a little bit of old leather. Still, I'm pleasantly surprised with the amount of tannins for a 5 year old bourbon.
Score: 7.9/10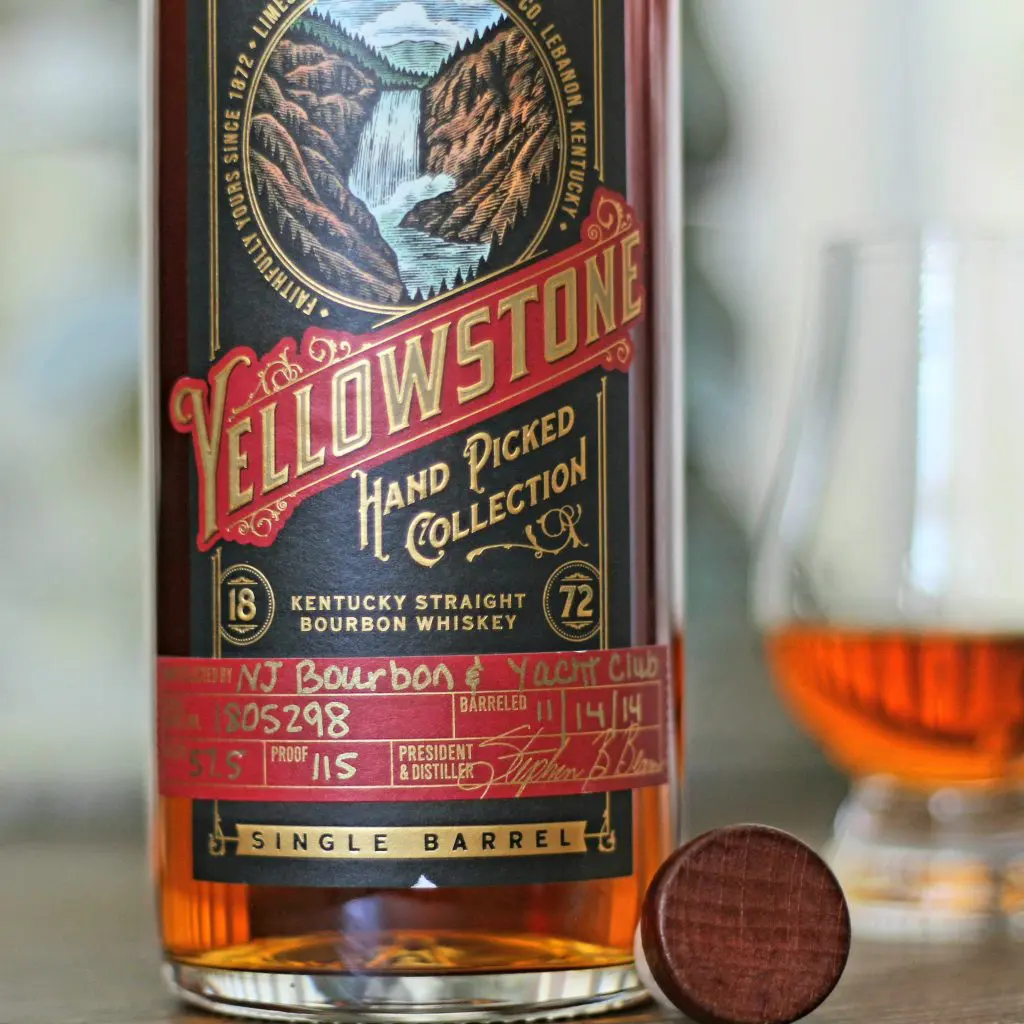 As I was reviewing this, I continued to circle back to my thoughts on 1792 Bottled in Bond. While 1792 BiB is 15 proof points lower, it still delivered a quality sip for the proof and price.
The extra proof on this bottle could've easily made this rough around the edges and unbalanced like some 1792 Full Proofs are known to be.
Regardless, it still held the line for drinkability and highly defined flavor notes. This is why it deserved such a high ranking in my eyes.
I've had some other bourbons that also packed a monsoon of fruit flavors on the nose and tongue just like this one, but very few at this age also had the added complexity of oak and other tannins like this one did.
Yellowstone really did an impressive job with sourcing these young Barton barrels, but I also applaud the NJBYC for picking out what may have been one of the top barrels in their inventory.
I also am applauding the packaging design on this product as being another selling point.
The bold black and red with gold script really sets it off much more than their standard tan and white label. The tall, wine bottle-esque shape also is attractive and this would be a great whiskey to receive as a gift.
Final Thoughts
In the end, the price is worth the squeeze for this bottle. Sure, there are many other single barrel sourced Barton releases on the market with higher age statements.
But people get too attached to those age statements and believe they're indicative of the quality inside.
Time and time again, this has proven not to be the case. But this young selection shows off how good a bourbon can be when the right people select it.
Age rarely covers up imperfections but this one was a beauty from the beginning.
Ratings Breakdown
1 | Disgusting | Drain pour (Example: Jeffers Creek)
2 | Poor | Forced myself to drink it
3 | Bad | Flawed (AD Laws 4 Grain BiB, Clyde Mays anything)
4 | Sub-par | Many things I'd rather have (Tincup 10 year)
5 | Good | Good, solid, ordinary (Larceny, Sazerac Rye)
6 | Very Good | Better than average (Buffalo Trace, OGD BiB)
7 | Great | Well above average (Old Ezra Barrel Proof, Old Weller Antique)
8 | Excellent | Exceptional (Michter's Barrel Proof Rye, Four Roses Barrel Strength)
9 | Incredible | Extraordinary (GTS, 13 Year MGP or Canadian Rye)
10 | Insurpassable | Nothing Else Comes Close (William Larue Weller)
Featured Products
Description:

The Aged & Ore Neat Traveler is a complete travel kit for spirits. We combined our widely praised Neat Glass with one of our 3oz Flight Bottles and housed them together in a custom EVA travel case. Perfect for a night away with your favorite pour. The tie
Description:

The Aged & Ore Bottle Flight is a premium set of 4 custom silicone wrapped glass bottles designed to transport and share samples of your favorite spirits. The flight bottles come in a custom EVA travel case that fits perfectly in any small bag. An Aged &
Description:

This Bundle combines two of our crowd favorite products, creating the ultimate travel bundle to bring along your favorite spirits and glassware. Bundle Includes: Neat Traveler (Gray) Bottle Flight (Gray) Note: This bundle is only available in gray and col
*Bourbon Culture is reader-supported. When you buy through links on our site, we may earn an affiliate commission.