*Bourbon Culture is reader-supported. When you buy through links on our site, we may earn an affiliate commission.
It's hard to keep up with every release that comes out of Wyoming Whiskey these days. Ever since 2021, I feel as if the amount of new releases, limited releases and Wyoming-only releases has accelerated at a pace where no reviewer living outside of Wyoming can reasonably be expected to keep track of them all.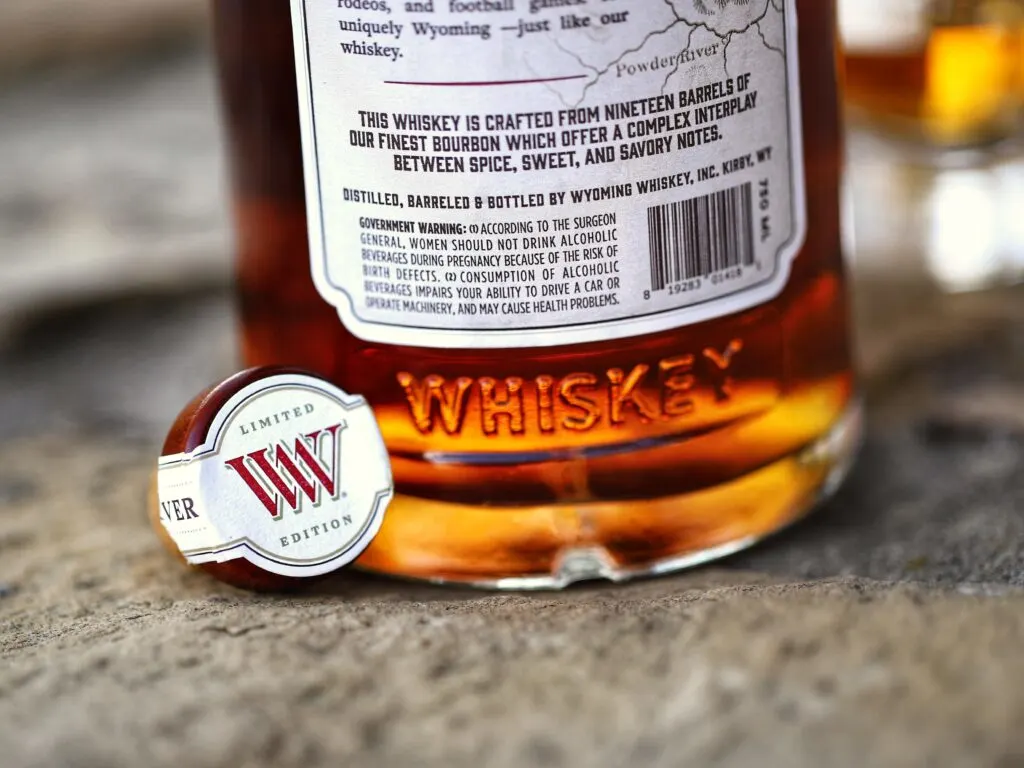 The theme I've noticed is that Wyoming Whiskey seems to split their releases into a few different categories: The first one is their standard range which includes wheated bourbon batches and their Outryder batches (which combine ryed bourbon and a whiskey that uses rye and corn in almost equal amounts).
The second category is limited release whiskies that claim the proceeds go towards various Wyoming-centered foundations. The third category is a range of limited Wyoming-only annual releases that celebrate certain features/history from the state. I'll be reviewing the latter today.
Wyoming Whiskey's Yearly Limited Edition
Ever since 2017, a limited edition "Wyoming-Only" release has occurred sometime between July and November. This bourbon is given a name that has some sort of meaning for the state and is selected from a small batch of barrels usually picked by Nancy Fraley – Wyoming Whiskey's Master Blender.
To my knowledge, only wheated bourbon has been used for these blends, which is what Wyoming Whiskey's reputation has been built on. The releases so far are:
2017 – "Eclipse" Eclipse was created from only 24 barrels selected by Sam Mead. These barrels produced only 1,000 cases and were given a dark black cardboard tube with the picture of the eclipse that covered the state that year. No word on age was given, but it was bottled at 88 Proof
2018 – "Steamboat" If you're not from Wyoming, but have seen a license plate from Wyoming, this is the popular rider/horse combo that you see. It was the name of an "unrideable" horse ridden by Clayton Danks in the Cheyenne Frontier Days rodeo in 1909. No age statement was given, but it was bottled at 90 proof
2019 – "The Statesman" Honoring the late Clifford P. Hansen – who was elected Governor (twice) and a was also a Senate Representative. No age statement was given, but it was bottled at 97 proof.
2020 – "Hole in the Wall" celebrates a mountain hideout in Hot Springs County that was used by Jesse James, Butch Cassidy and his gang and the Logan Brothers. The batch contains 8 barrels aged for 5 years and bottled at 99 proof.
2021 – "Thunder Basin" honors the large area of grassland in the eastern part of the state. The batch contains 12 barrels aged for 7 years and bottled at 96 proof.
2022 – "Powder River" (see below)
2023 – "Integrity" honors Alan K. Simpson, a Senator from Wyoming. An unknown number of barrels were aged for 7 years and bottled at 97 proof
Wyoming Whiskey Powder River Limited Edition
In 2022, Nancy Fraley readied 19 barrels for blending for the 6th annual Wyoming-Only Limited Edition (the biggest batch up until this point). The bottle wears a 6 year age statement on the faux tax strip, but Nancy told me that the barrels were actually 7 years old by time she dumped them.
It uses Wyoming Whiskey's 68/20/12 wheated bourbon mash bill. To date, this is the highest proofed Wyoming-Only release at 101 proof.
The press release says that the bottle is named after the Powder River which begins in Northeast Wyoming and flows between gunpowder-dry riverbanks north into Yellowstone country.
Of note, there is a story that claims "After crossing it in the late 1800's and putting a few celebratory pistol rounds through the roof of a saloon, a cowboy coined the phrase "Powder River, Let 'er buck." Wyoming troops used the refrain in the Spanish American War; they still do today. It's a phrase heard at Wyoming fairs, rodeos, and football games."
I've had mixed luck with Wyoming Whiskey in the past, generally preferring their ryed bourbon to their wheated, but thanks to my sister who lives in Jackson, she gifted me a bottle of this last Christmas. I have been setting on this review for a while, so it's time to publish my thoughts. I have sampled this neat in a glencairn.
Tasting Notes
Nose: This should not surprise anyone who's read my previous Wyoming Whiskey reviews, but the nose smells so rye-forward even though there is no rye in the mash bill. The sensation is like a forest with a stream running through it in the middle of Spring. Strange, huh?
Sweetness comes from honeysuckle while floral notes are everywhere. You I had this blind, I would be convinced this was a honey-finished bourbon. Tart fruit notes blend with fresh cut grass and starched linen (?!). The whole things wraps up with vanilla blossom. What an odd bourbon this is, yet totally expected from Wyoming Whiskey.
Palate: On the tongue, I get hit with some youthful notes. What do I mean by youthful? Usually I am talking grainy or ethanol-forward. But the youthful notes here are more chemical-y with a mix of dish soap, copper pennies and minerals.
It's not bad, but it certainly stands out. Other notes that go a long way in helping the flavors out are honey, sour citrus candies and licorice. Herbal notes like marjoram draw attention to themselves while there appears to be a little bit of tannins coming from a wood varnish note. We're not in Kentucky anymore!
Finish: Pleasant with a bit more spice than I normally find in Wyoming products. There are lingering notes of filtered honey, sweet tarts, and raspberry/blue raspberry syrup. The oak is drying on the tongue indicating either not enough aging or too much.
Score: 6.3/10
A very unique whiskey that has a lot of charm to it but is hampered by a lot of "non-bourbon" notes. If you gave this to me blind, I would have immediately guessed this was a young rye whiskey with maybe a honey-cask finish. I know this is a result of the unique yeast strain that they use (which is more commonly found in wine production) and their climate, but wow. No other bourbon I've had resembles what I tasted here.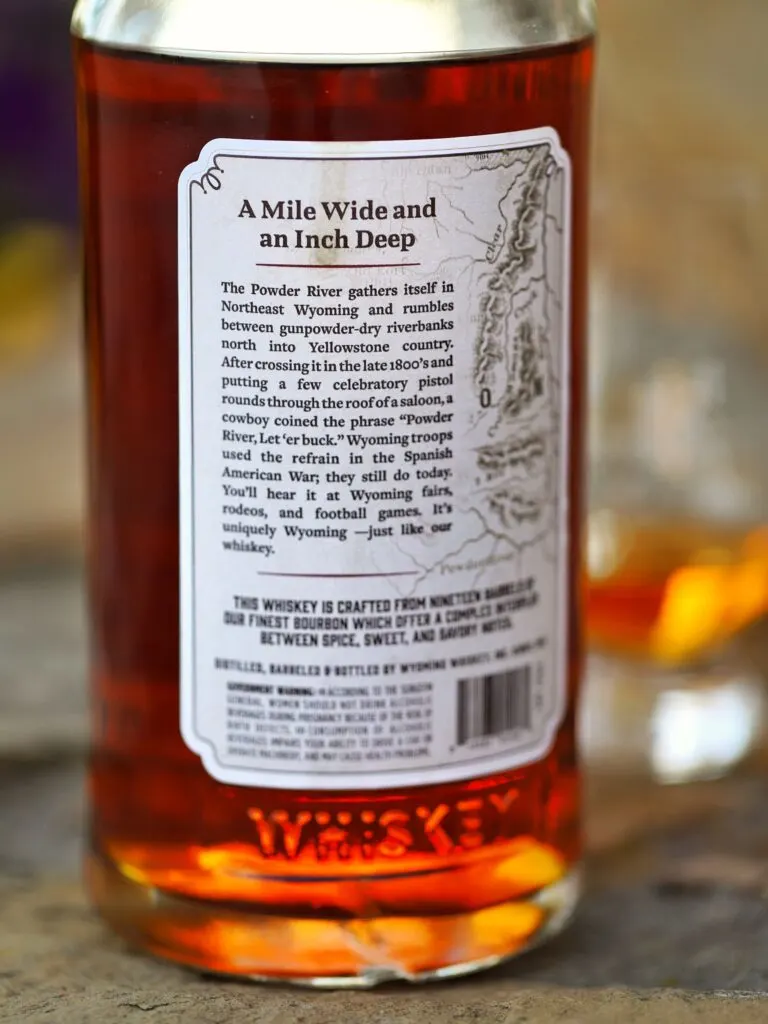 The more I drink Wyoming Whiskey, the more I begin to appreciate how different it is from the big boys in Kentucky. The profile may be outside of the scope of many in the whiskeyverse, but if you stick with it, it begins to grow on you. Plus, with Nancy making most of the decisions on what goes into your mouth, I would trust that future releases continue to get better.
Final Thoughts
These Wyoming-only limited releases have creeped up in price ever since their inception in 2017; going from $50 to $80. Still, for a 7 year bourbon, that's not entirely unreasonable these days. Wyoming Whiskey is a brand that is either becoming a better value or the other mainstay bourbon brands have raised their prices so much that they're becoming a worse value. Sometimes I can't tell which is which.
Still, if you find yourself in Wyoming and see a bottle of their Limited Edition bottles on the shelf, I'd recommend getting it. They've usually got a cool backstory and the bourbon is unique enough that it gets your attention – something that not every bourbon can do.
Featured Products
Description:

The Aged & Ore Neat Traveler is a complete travel kit for spirits. We combined our widely praised Neat Glass with one of our 3oz Flight Bottles and housed them together in a custom EVA travel case. Perfect for a night away with your favorite pour. The tie
Description:

The Aged & Ore Bottle Flight is a premium set of 4 custom silicone wrapped glass bottles designed to transport and share samples of your favorite spirits. The flight bottles come in a custom EVA travel case that fits perfectly in any small bag. An Aged &
Description:

This Bundle combines two of our crowd favorite products, creating the ultimate travel bundle to bring along your favorite spirits and glassware. Bundle Includes: Neat Traveler (Gray) Bottle Flight (Gray) Note: This bundle is only available in gray and col
*Bourbon Culture is reader-supported. When you buy through links on our site, we may earn an affiliate commission.