*Bourbon Culture is reader-supported. When you buy through links on our site, we may earn an affiliate commission.
William Larue Weller needs no introduction. As a member of the Buffalo Trace Antique Collection, the only bottle to be a wheated bourbon in that series and the fact it uses the same mashbill as Pappy Van Winkle bourbons, there's a huge following for it. I was lucky enough to have the chance to taste this fine whiskey from the 2015 BTAC series and experience how much it lives up to the hype. So without further ado, let's get down to business. I sampled this neat and in a glencairn.
Tasting Notes
Nose: An unforgettable nose… The sheer force of aromas easily overpowers every other bourbon nose I've ever had. When I mention these scents, I'm talking about a tidal wave of aromas that fight for your attention. Loads of seasoned oak, rich and dark liquid brown sugar, freshly baked cherry pie, barrel char, cedar cigar box, fresh pipe tobacco and a sharp cinnamon spice all dominate your nose. It's so strong, you could smell this from several feet away.
Palate: The heat on this is like staring down an oncoming bus, waiting for it to hit, but it never does. You can feel it building all over your mouth, but it holds off the entire time, allowing you to savor every other flavor this liquid holds. There are no "hints of" or "a little bit of" notes on this one. Everything is out in full force. Fruit notes like tart cherries, stone fruits and citrus zest add complexity to the sweet notes like figs and raisins. There's even a eucalyptus taste that mimics what I would normally taste on the finish (a cooling rush). The tannins that are present are well integrated with a strong oak flavor that isn't drying, but lets you know of its age and never tastes over-oaked. Rich tobacco also adds a lot of depth as well.
Finish: Gooey caramel coats your mouth in a thick, sticky sweetness. This is the kind of caramel that coats your teeth and just sticks for hours. The oak turns slightly musty, but not in a negative way. Just letting you know there's some age behind it. The sweetness from all of the fruit flavors still dominate from the palate and the finish just lasts forever.
Score: 10/10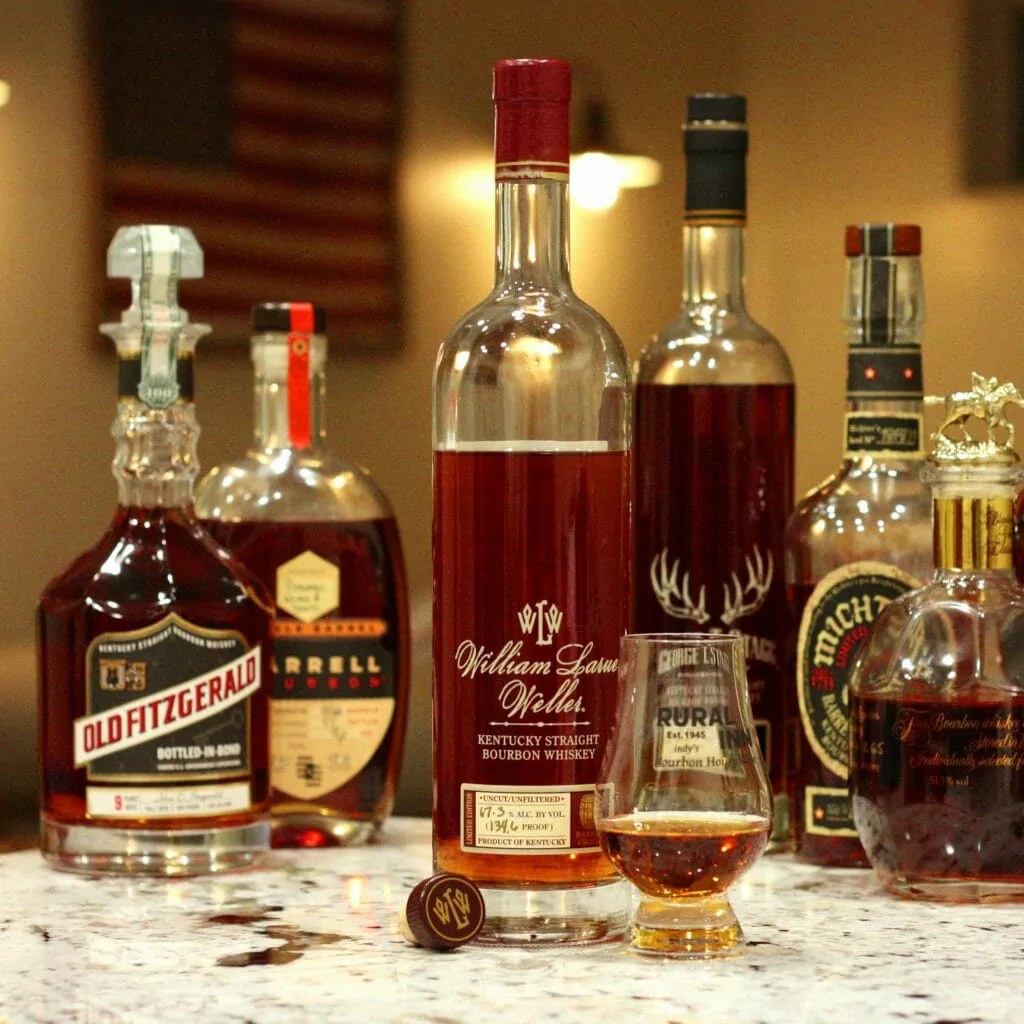 A perfect score for what I consider one of the best bourbons I have tasted to date. And as far as opinions go, I would take this over any Pappy Van Winkle bottle out there due to the full flavored, barrel proof exquisiteness that is in this bottle. In my opinion, this is one bottle that could show anyone who believes tasting notes are made-up that these flavors do exist and WLW makes it easy to find and experience them. I can't wait to try other years of this stuff!
Ratings Breakdown
1 | Disgusting | Drain pour (Example: Jeffers Creek)
2 | Poor | Forced myself to drink it
3 | Bad | Flawed (AD Laws 4 Grain BiB, Clyde Mays anything)
4 | Sub-par | Many things I'd rather have (Tincup 10 year)
5 | Good | Good, solid, ordinary (Larceny, Sazerac Rye)
6 | Very Good | Better than average (Buffalo Trace, OGD BiB)
7 | Great | Well above average (Old Ezra Barrel Proof, Old Weller Antique)
8 | Excellent | Exceptional (Michter's Barrel Proof Rye, Four Roses Barrel Strength)
9 | Incredible | Extraordinary (GTS, 13 Year MGP or Canadian Rye)
10 | Insurpassable | Nothing Else Comes Close (William Larue Weller)
Featured Products
Description:

The Aged & Ore Neat Traveler is a complete travel kit for spirits. We combined our widely praised Neat Glass with one of our 3oz Flight Bottles and housed them together in a custom EVA travel case. Perfect for a night away with your favorite pour. The tie
Description:

The Aged & Ore Bottle Flight is a premium set of 4 custom silicone wrapped glass bottles designed to transport and share samples of your favorite spirits. The flight bottles come in a custom EVA travel case that fits perfectly in any small bag. An Aged &
Description:

This Bundle combines two of our crowd favorite products, creating the ultimate travel bundle to bring along your favorite spirits and glassware. Bundle Includes: Neat Traveler (Gray) Bottle Flight (Gray) Note: This bundle is only available in gray and col
*Bourbon Culture is reader-supported. When you buy through links on our site, we may earn an affiliate commission.