*Bourbon Culture is reader-supported. When you buy through links on our site, we may earn an affiliate commission.
It's interesting what perspective and nostalgia will do to your mind over the years. Back in 2019 when I was still relatively new to the bourbon scene I remembered thinking to myself how ugly the Wild Turkey Kentucky Spirit bottle shape was just setting there on the shelf. The shape seemed gaudy by design, like one of the many bottles of cheap tequila or non-descript whiskey that were filled inside of glass AK-47's, Chinese Tigers, or even the Tesla Lightning Bolt. I passed on them every time I saw them – that is, until they started to disappear.
When Wild Turkey announced the change in 2019 from that iconic "Fan Tail" design to the conventional bottle used for Rare Breed, people were quick to scoop up the Fan Tail bottles because they knew a collector's item when they saw it. I also began to scoop them up whenever I saw them, which wasn't for long.
But a strange thing happens when something is no longer available. You begin to feel a sense of emptiness due to its loss. A sort of nostalgia for products of years' past. I think most of us felt the same way when it was gone. Nowadays, with the glass shortage and iconic bottle shapes falling in short supply, no label is safe. I have a feeling that even if the Wild Turkey Fan Tail bottle hadn't been cancelled in 2019, that the glass shortages that exist today would have eventually forced it to that conclusion. But as I scan the shelves in liquor stores looking for something new, a certain sadness enters my mind whenever I see one of the new, kind-of-boring-looking Wild Turkey Kentucky Spirit bottles. It just doesn't spark the joy that the old Fan Tails did.
Wild Turkey Kentucky Spirit
If you're like me, you ignored Wild Turkey Kentucky Spirit for a while now because you never saw the value in them. My opinion was that I was not going to pay $45-50 for a bottle that had less proof and was chill filtered when I could get a bottle of Russell's Reserve Single Barrel Bourbon for $55 instead. In a way, I still feel that way. It wasn't until I was more educated among Wild Turkey products that I realized that Kentucky Spirit wasn't just a "more watered down Russell's Reserve." There was a reason why it was bottled at 101 proof. That reason is because a majority of barrels it comes from never even reach 110 proof at barrel strength by time they're done aging.
Out of all of the bourbon distilleries out there, perhaps none are as famous for their low barrel proofs as Wild Turkey. For years, Wild Turkey kept its "Barrel Entry Proof," or the proof that it actually enters the barrel after being distilled, at 107 proof. Meanwhile, almost every other distillery decided to barrel theirs at the maximum level allowed by law; 125 proof. The math tells us that higher barrel entry proofs can result in higher yields once the bourbon is done aging and water is added to it. It wasn't until 2004 that Wild Turkey increased their barrel entry proof to 110 proof and then 2 years later bumped it up again to where it rests today at 115 proof. This explains why almost every barrel proof Wild Turkey product you see out there never goes over 117 proof, and the majority are much lower.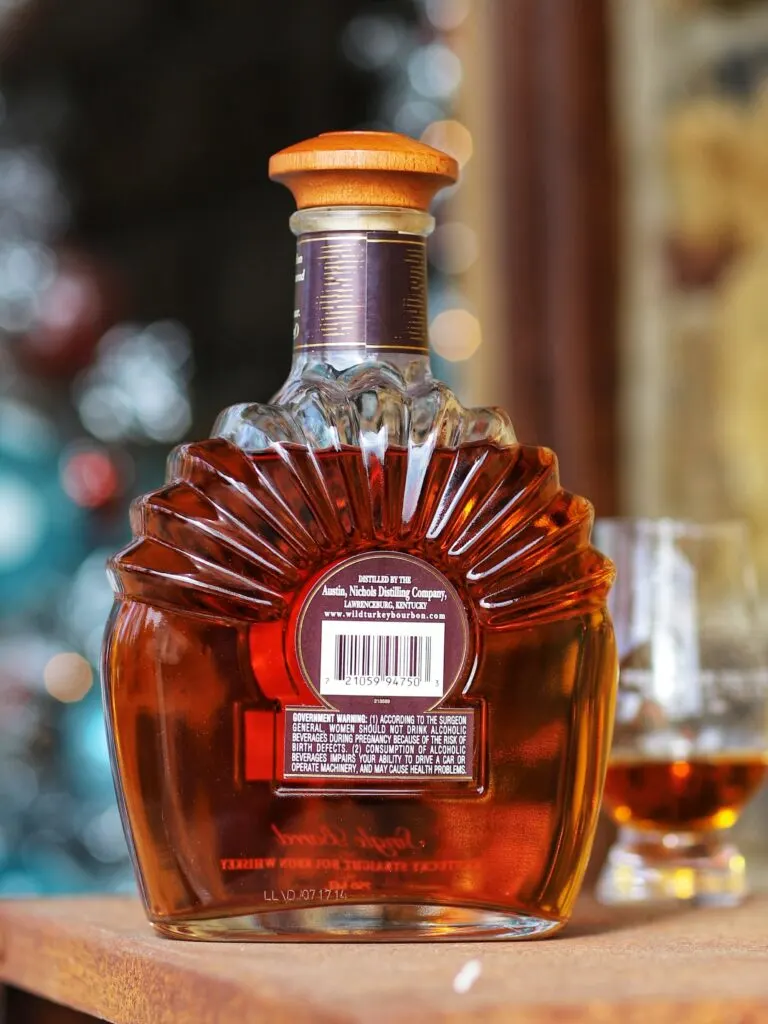 A quick lesson of Wild Turkey Warehouses
Wild Turkey's infamous warehouses also contribute to the slow rise (or dip, even) in proof. While they have their aging warehouses spread out among three different campus' (Camp Nelson is in another county completely), they seem to have this innate ability to produce barrels that don't move the needle much in terms of raising the proof inside of each barrel. Maybe I'm wrong on that, but look back at all of the Wild Turkey products you've seen over the past 20+ years and show me one that is over 5 proof points higher than barrel entry proof. On a related note, I would be shocked (and delighted) to witness a HAZMAT Wild Turkey product.
All of this is to say that Kentucky Spirit shouldn't be automatically discounted for the low proof in the bottle. Chances are that the barrels used to make each one were around 102 to 109 proof by time they were done aging. That means the flavor and profile of each bottle is probably not too affected when they proofed it down to 101 before bottling it.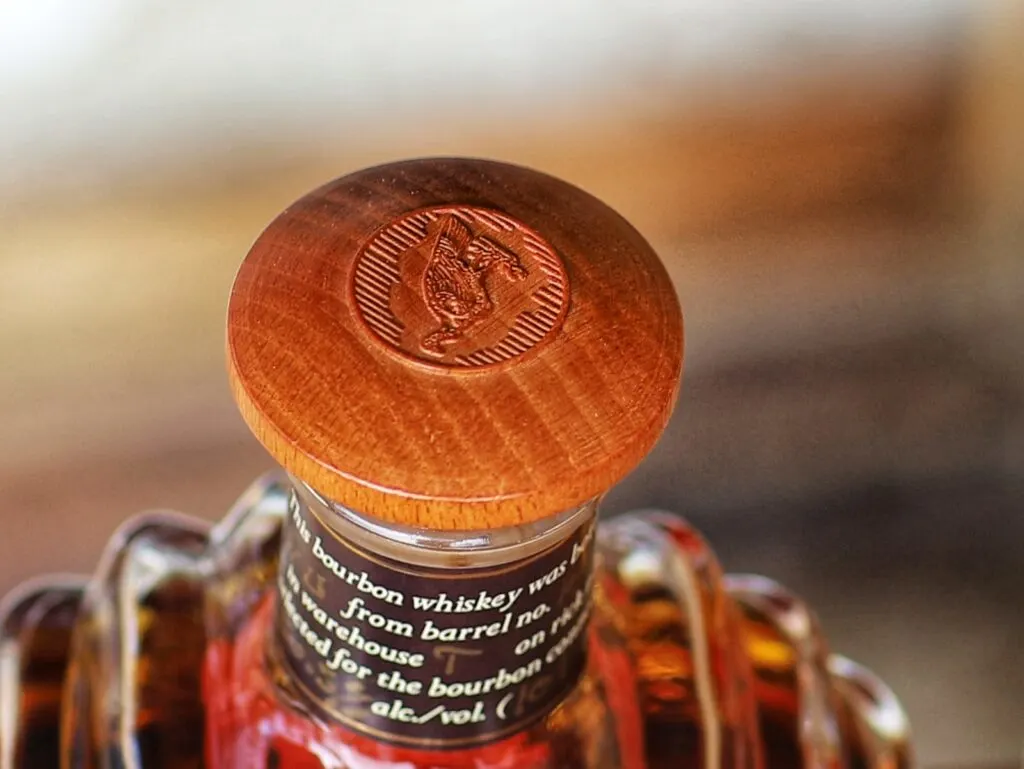 One final note about the bottle I'm going to review today: It comes from Warehouse T at
Wild Turkey's Tyrone Campus
(the main campus where the distillery is located). If you look on a map, like the one on
Rarebird101's Website
, you'll see that
Warehouse T looks larger than the others… and newer.
That's because it is new compared to the rest. It was filled sometime before 2015 (maybe around 2011 or so) with barrels that had been aging either at the Camp Nelson or McBrayer campus. By the way, McBrayer Campus are those metal clad warehouses across the street from Four Roses Distillery. This means these are
transplant barrels
that started aging in one particular area and finished in another. This should make for an interesting bourbon for sure.
Now that I'm done explaining why I shouldn't greet this bottle with disdain anymore, it's time to let the flavors make up the rest of my mind by tasting it. As usual, I sampled this neat in a
glencairn
.
Tasting Notes
Nose:
I love the scents right off the bat. It shows enough sweetness with notes like honey and toffee but they're held back with
a generous amount of oak, both seasoned and musty.
The oak alone is a surprise to find so much of and I swear that it smells older than the 8 or so years these barrels are typically pulled from the warehouse. What I'm most excited about is that this bottle offers a lovely amount of fruit aromas.
Dried cherries and blackberry jam
make me think of the profile I love to find in bottles of older Buffalo Trace products. There's even a full compliment of baking spices (with cinnamon taking the lead). What a classic
nose
!
Palate:
The initial tastes are quite buttery, considering this has been chill filtered.
Buttery shortbread cookies
mingle with the full gamut of
baking spices; cinnamon, nutmeg and clove.
There's even a little bit of ground ginger that harkens to its rye flavoring grain. A bit of heat o nthe tongue sets in with black pepper flakes but it's completely manageable. Once again I'm most
surprised by how fruit-forward this bottle of Turkey is
when I find more of those cherry and raspberry/blackberry notes transitioning from the
nose
. The combination of blackberry and a bit of oak is exciting to find, making it taste more like a 12 year old barrel than the 8 year old it probably is. I even get some apples in the form of an apple brandy note. This is great!
Finish: I wouldn't have imagined getting this much rye spice on the finish based on how the nose and palate have been going so far. But here it is. Rye spice mingles with gingerbread while red pepper flakes add a nice pop that the sweet notes of caramel and Honey Grahams Cereal seem keen on balancing out. The apple note lingers but I seem to have lost the berry flavors from the palate. The oak is not a major player on the finish, but only because the other flavors are so dominant.
Score: 7.9/10
This bottle blew away my preconceived notions about Kentucky Spirit fully. Not only did I find flavors that I loved, but the multiple layers of rye spice and extra fruit exceeded my expectations about this being just an ordinary "liquid candy bar" Wild Turkey product. Whatever magic Wild Turkey did to these barrels while transporting them from one warehouse to another needs to be recreated for future products. This is what great Turkey should taste like and I'd gladly pay twice the price of regular Wild Turkey 101 for the chance to get this much complexity out of a bottle.
Final Thoughts
What was great about my time with this bottle is how well rounded it was. It was surprising for the proof and it was also a reminder to not discount anything that Wild Turkey puts out at that level. I think we all need to remind ourselves that Wild Turkey Kentucky Spirit at 101 proof is not like, say, Evan Williams 12 Year at 101 Proof. The reduced amount of water used to proof it down didn't seem to impact the richness that much as was evident by buttery and oaky notes remaining. Simply put, this bottle has so much more to offer than almost any other 101 proof product currently on the market.
As with most things in the bourbon community today, I can only look back in regret with the bourbon I passed on back before the mad rush of 2018-2020 when any remaining good bottles simply disappeared from the shelves. Since then, I've educated myself to be better receptive to the bottles I see around me that may look unassuming but are "undercover special." Wild Turkey as a brand still has many tricks up their sleeves and it would be crazy to write them off as having no more magic left inside of their distillery (just look at the new WT101/12). Just the fact that so much moves around inside their three campus' means that surprises are more common than you may think. And uncovering a hidden gem like this bottle of Kentucky Spirit is proof of that.
Featured Products
Description:

The Aged & Ore Neat Traveler is a complete travel kit for spirits. We combined our widely praised Neat Glass with one of our 3oz Flight Bottles and housed them together in a custom EVA travel case. Perfect for a night away with your favorite pour. The tie
Description:

The Aged & Ore Bottle Flight is a premium set of 4 custom silicone wrapped glass bottles designed to transport and share samples of your favorite spirits. The flight bottles come in a custom EVA travel case that fits perfectly in any small bag. An Aged &
Description:

This Bundle combines two of our crowd favorite products, creating the ultimate travel bundle to bring along your favorite spirits and glassware. Bundle Includes: Neat Traveler (Gray) Bottle Flight (Gray) Note: This bundle is only available in gray and col
*Bourbon Culture is reader-supported. When you buy through links on our site, we may earn an affiliate commission.