*Bourbon Culture is reader-supported. When you buy through links on our site, we may earn an affiliate commission.
There's a very high likelihood if you're reading this review right now that you've only seriously been into learning and exploring bourbon for 3 years or less.
This is not an insult to you, the reader, as I fit that same description too. The uncomfortable truth to that statement is that we've all arrived at the party too late. Gone are the days of truly desirable bourbon being available on the shelf at prices that would be considered acceptable.
This is why many of us get so excited at new releases. We yearn to discover and experience something that is truly mind-blowing in the hopes that it can stay our little secret until we're ready to share it with the world (AFTER buying as much of it as we can, of course).
Most new releases extinguish that excitement when we see a "distilled in" state other than Kentucky or when a product has an age statement that is far too young. But every now and then a new label comes out that re-ignites our hope.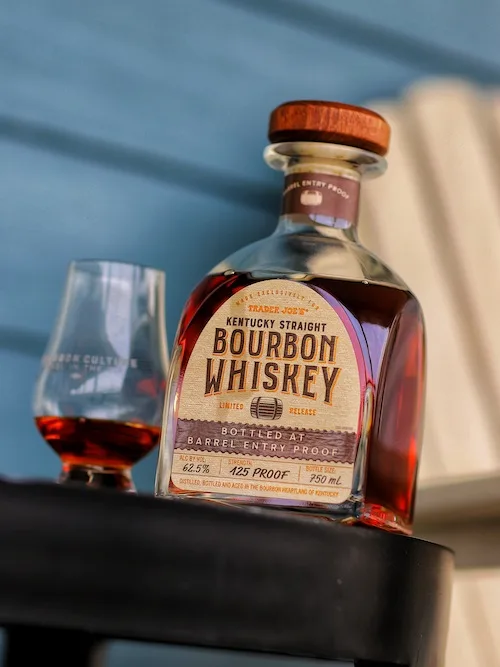 Trader Joe's and Costco are two brands whose whiskies give us a glimmer of that hope. Costco's Kirkland 20+ year old Scotch has many believe that it could have come from Macallan.
On the opposite end of the spectrum, Trader Joe's yearly bourbon releases get enthusiasts all hot and bothered at the thought that it could be Buffalo Trace inside.
Sadly, it always ends up being Barton. At the end of 2021, Trader Joe's teased us all again with a Kentucky bourbon bottle that's gone as far as it could to make us believe that the bourbon inside could be from Buffalo Trace.
For starters, the bottle shape is the same as Rock Hill Farms. For those of you unfamiliar with Rock Hill Farms, it's a giant waste of money that tastes similar to EH Taylor Small Batch. But people are paying… *looks at a bourbon secondary site* $325?! Is this real life?!
Barrel Entry Proof
Anyway, Trader Joe's decided to go all out and told Sazerac to bottle some this new release at 125 proof or "Barrel Entry Proof" as it says on the bottle. Barrel Entry Proof is also known as "Full Proof" because after aging and rising in proof, water was added to bring it back down to the original entry proof. There's no real magic that happens when you bottle something at Full Proof, but people seem to like it so they keep doing it.
Sazerac has many products that use this concept such as Weller Full Proof, 1792 Full Proof and Benchmark Full Proof. As far as the age goes, since it is a Straight Kentucky Bourbon with no age statement, all we can deduce is that it's at least 4 years old.
On the TTB form, many enthusiasts have zero'ed in on section 8 which has "Buffalo Trace Distillery" listed under the "plant registry, basic permit, etc." To be clear, this is simply the location that the bottling line is present at, not the distillery that it was actually made.
Up until 2020 it was laughable to assume that Buffalo Trace would sell a 4-year-old, 125 proof bourbon for $30. But when they rolled out with Benchmark Full Proof for $25 in early 2020, that shut most of us up. However, the king of value priced bourbon is still Barton because it's understood that Buffalo Trace will not water down their brand by selling off their own barrels.
What we can deduce is that this Trader Joe's bourbon is probably a younger 1792 Full Proof (whose age is pegged to be around 7 to 8 years old). But a cloud of uncertainty still exists around this bourbon so it's time for me try it out and see if I find it to taste more like one or the other. If we won't get any truth out of Trader Joe's or Sazerac, then we'll have to let our tongues be the judge. I sampled this neat in a glencairn.
Tasting Notes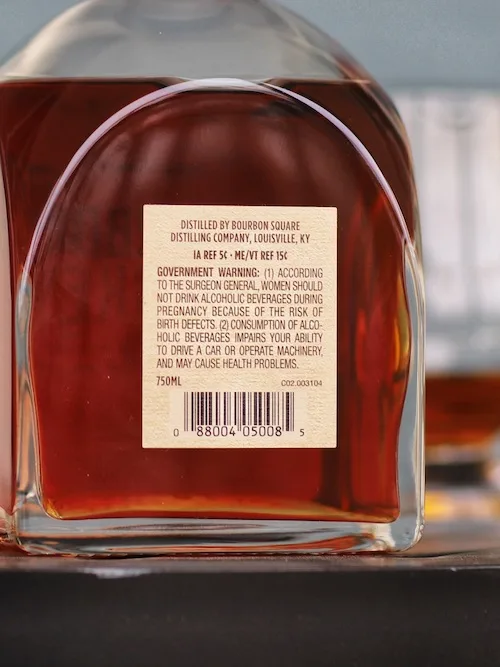 Nose: The nose starts off fruity with scents of cherries, peaches, not-quite-ripe bananas, lemons and limes) which is a trait both Barton and Buffalo Trace share.
But the more rye-forward traits like gingerbread make me think this has a bit more rye in it than Buffalo Trace produces. There are sweet notes like brown sugar and butterscotch pudding that are a nice contrast to the toasted oak and leather. That last note in particular is a very particular "Barton" tell.
Palate: Fruit and rye spice notes can be tasted first as flavors of black cherries, orange peel, lemon peel and peppermint are all picked up. There is a light licorice flavor followed by mint and ground peppercorns that keep the high-rye mashbill character front and center. Classic notes of vanilla and oak keep the whole thing real. It's really pleasant and the proof is held in check nicely.
Finish: The finish turns its attention from a fruity and sweet affair to one that is a bit more spice and tannin forward. Lingering flavors of anise, clove, leather and tobacco hang around and seem to cover up the fruit juices and Flan notes. It's still a pleasant finish that doesn't come off as youthful.
Score: 7.6/10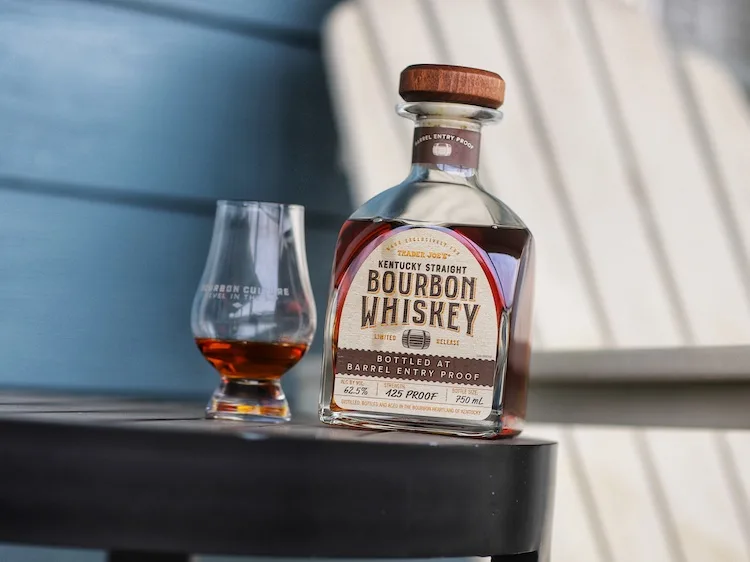 I think the hardest part about this bottle is what rating to assign to it. On one hand, it feels like it doesn't have any obvious flaws. If this really is a batch of 4-year-old barrels, then they were really well aged and selected. The high-rye nature of the mash bill may be up my alley, but that doesn't mean the taste is for everyone.
I have discovered that I typically respond well to Barton bourbons that are between 5 and 8 years. There is a sweet spot they have that older Barton products don't have as they age into their teens (they lose those bright fruit notes).
Looking through a couple other reviewers notes on this bottle, I seem to find a split between scores that are way too high or scores that are way too low. I think this boils down to how much you like Barton in the first place. But I can tell you that for the flavor, proof and price that this bottle can't be beat.
Final Thoughts
I know that people have been trying to sell these on the secondary for $150 and that's just too much (even if the bourbon inside is as good as this). So I'll leave it at this: if you find this bottle in the wild, it's absolutely worth buying at least two of them. One for you to drink and share with all of your skeptical friends and one for later when you can go back and appreciate it all over again at a later point.
It's also worthy of telling everyone your thoughts on it too, as there's going to be a lot of brouhaha out there that will need more voices to set the reocrd straight. But if for whatever reason you find yourself thinking you need to pay more than $50 for a bottle of it, that's when you can stop and just go buy a bottle of 1792 Full Proof or Benchmark Full Proof and be satisfied that you're drinking the same quality bourbon.
Ratings Breakdown
1 | Disgusting | Drain pour (Example: Jeffers Creek)
2 | Poor | Forced myself to drink it
3 | Bad | Flawed (AD Laws 4 Grain BiB, Clyde Mays anything)
4 | Sub-par | Many things I'd rather have (Tincup 10 year)
5 | Good | Good, solid, ordinary (Larceny, Sazerac Rye)
6 | Very Good | Better than average (Buffalo Trace, OGD BiB)
7 | Great | Well above average (Old Ezra Barrel Proof, Old Weller Antique)
8 | Excellent | Exceptional (Michter's Barrel Proof Rye, Four Roses Barrel Strength)
9 | Incredible | Extraordinary (GTS, 13 Year MGP or Canadian Rye)
10 | Insurpassable | Nothing Else Comes Close (William Larue Weller)
Featured Products
Description:

The Aged & Ore Neat Traveler is a complete travel kit for spirits. We combined our widely praised Neat Glass with one of our 3oz Flight Bottles and housed them together in a custom EVA travel case. Perfect for a night away with your favorite pour. The tie
Description:

The Aged & Ore Bottle Flight is a premium set of 4 custom silicone wrapped glass bottles designed to transport and share samples of your favorite spirits. The flight bottles come in a custom EVA travel case that fits perfectly in any small bag. An Aged &
Description:

This Bundle combines two of our crowd favorite products, creating the ultimate travel bundle to bring along your favorite spirits and glassware. Bundle Includes: Neat Traveler (Gray) Bottle Flight (Gray) Note: This bundle is only available in gray and col
*Bourbon Culture is reader-supported. When you buy through links on our site, we may earn an affiliate commission.