*Bourbon Culture is reader-supported. When you buy through links on our site, we may earn an affiliate commission.
I've talked quite a bit about Starlight Distillery recently. Their rise to stardom really took off two years ago when they began releasing their whiskies on a massive scale. Of course they have unfinished whiskies in their portfolio, but what really sets them apart is the huge scale of finished varieties. It's hard to imagine a barrel finish that they haven't done. Today we'll be looking at one of their more desirable releases, a honey cask finished bourbon.
Starlight Distillery tries their hand at Honey Cask Finishes
Following on the heels of Belle Meade's success and recognition with their honey cask release, a huge number of producers began to experiment with these kinds of barrels. A majority of them used MGP bourbon as a base (albeit at younger ages) so they all kind of tasted the same. I even heard about small bourbon clubs that collectively pooled enough Stagg Jr bottles to fill a small 5 or 10 liter oak barrel (that had been soaked with honey for a while) just to get a honey-finished product that wasn't MGP (side note, I heard really good feedback about these experiments). But Starlight was one of the first to use their own bourbon (and rye whiskey) as the base whiskey with a honey that they made themselves.
Most producers like to mention which apiary they collaborate with. This brings more prestige to the whiskey maker and the honey producer. But Starlight is different because they are literally a farm that grows all sorts of fruit and produce that they sell to the public (you can even pick it yourself). With such a large agricultural presence, it was only natural that they had beekeepers working on the farm to make honey for them to sell. The Starlight Distillery/Huber Winery and farm is a one-stop-shop that local families have known about for years now. Starlight took a bunch of their own honey and added it inside of their ex-bourbon barrels to age. When it was done, they decided to use it finish their whiskey in.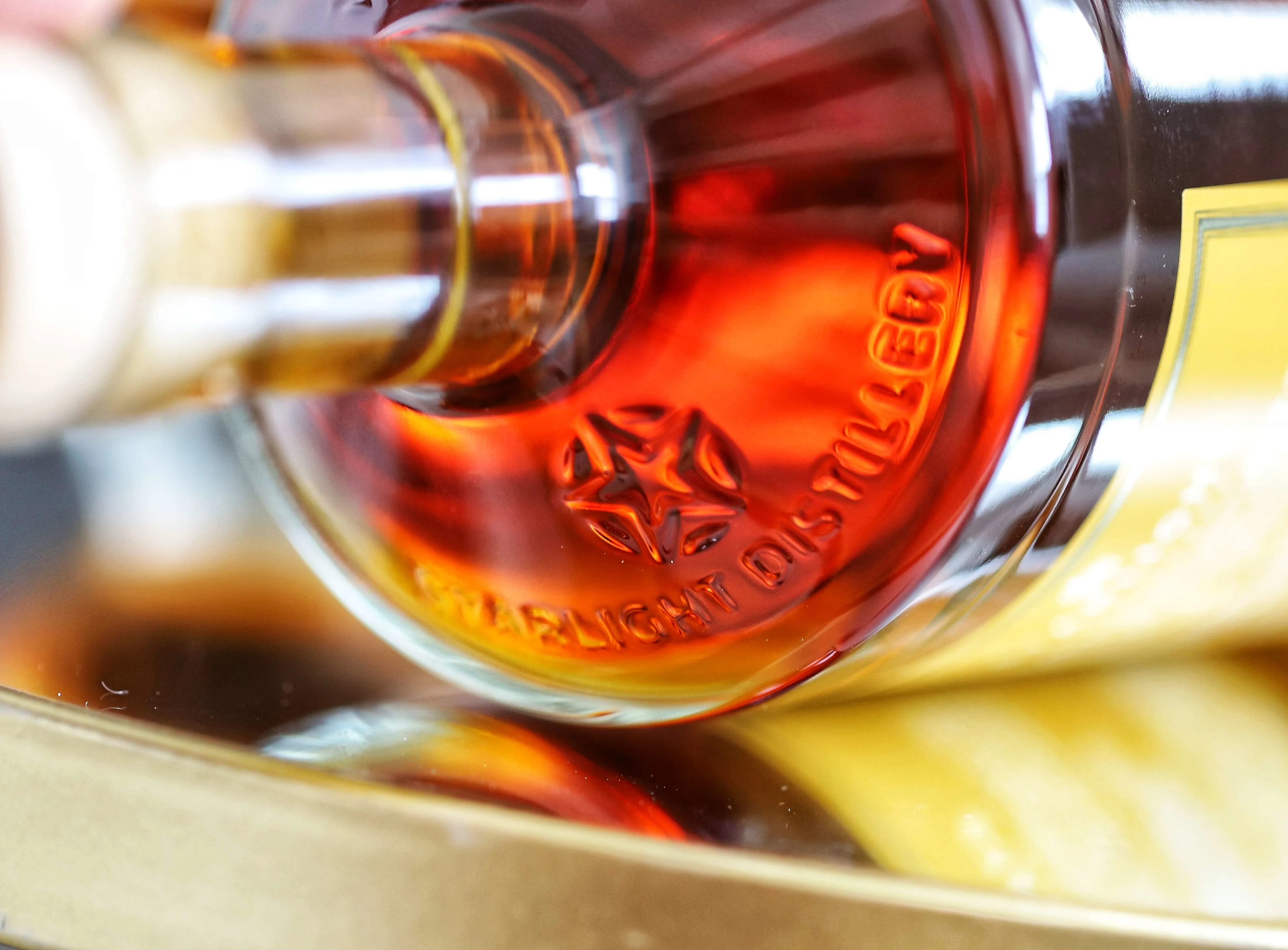 If you don't know much about Starlight's approach to bourbon (and rye whiskey), one of the key features is that they batch multiple barrels ranging from 4 to 8 years old together before filling up the finishing barrel that they're going to use. Yes, they will label it as a single barrel (as is what happened here) but most other producers have adapted this technique as well. It's just the way it is. But we can expect the individual barrels to still be different from each other. The label on this particular bottle from the Papa Joe's chain of liquor stores in Richmond, Indiana states 4 years old but in reality, that is just the youngest barrels from the initial blend. It also comes in at 110.6 proof, so you shouldn't hear too much from me about it not having enough "oomph."
Enough talk, let's get into tasting this one! I sampled this neat in a glencairn.
Tasting Notes
Nose: The nose doesn't start off on the best foot as I find initial waves of grainy bourbon to be the first scent I detect. There is also an odd amount of "ash" that I am picking up on too. I have no idea why that is. But the nose begins to sweeten up as you begin to take a couple more sips. Notes of honeycakes and cinnamon are attractive while at the same time I find a huge blast of perfume (more along the lines of something a grandparent would use) and cardboard. The scents feel scattered and non-complimentary although some are quite good to take in.
Palate: The graininess is still present upon the first sip. There's no denying this is a young bourbon at heart. But as the session goes on, it does die down a little bit. Notes of sweet honey wash over my tongue as cinnamon spice and oak wood move in to compliment it. I even find a bit of apple pie flavors throughout. I should note that the honey isn't the only sweet flavor I can taste. There is also a rather unpleasant saccharine (artificial sweetener) note that does the dram no favors. If this saccharine note is from the honey, then the bees must have been pollinating some strange plants that day. The good news is that I find my pour to taste below proof, even with some noticeable peppery notes here and there.
Finish: The finish transitions away from a honey-forward flavor profile to one that sees more "baked goods" throughout. Those bakery-esque notes (coupled with French Waffles from the county fair) are still drizzled with honey, but it's the baking spices that find themselves lingering the most (cinnamon and clove). The finish may be the best part about each sip if only because everything feels like its working in unison. It's shorter than I expected it to be.
Score: 5.2/10
After drinking this bottle, it became obvious that Starlight's Honey Cask failed to find the sweet spot on how to successfully integrate honey and bourbon. I hate to keep saying it, but Belle Meade's version still remains the standard-bearer for how to do it right. I can only speculate on why that is, but I think it revolved around how TruBee aged the honey in those barrels for so long that it sucked the moisture out of the wood. That made Belle Meade have to invent a special process to revitalize the staves so that the barrel could hold liquid again. The honey was firmly enmeshed into the wood at that point and allowed it and the bourbon to bond on a deeper level.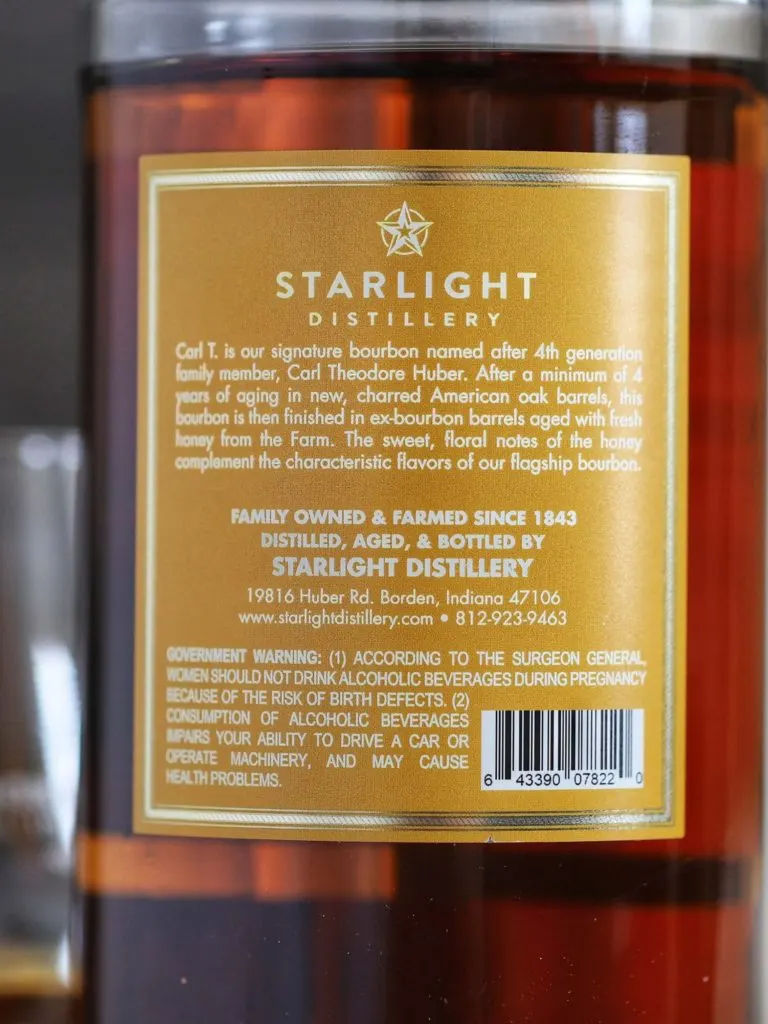 Starlight, on the other hand, seems like it put the honey in the ex-bourbon barrel long enough to coat the surfaces before dumping it back out. That makes this bottle taste more like the bourbon was washed with honey rather than truly bonding with it. Alternatively, it could be that the younger, less developed Starlight bourbon was not ready to be used in the first place. No amount of finishing could disguise the grainy notes (and cardboard). It tried as hard as it could, but it just wasn't enough.
Final Thoughts
Reviews like mine won't persuade people to stop buying these honey cask finishes. This is because the hype is still so strong around the Belle Meade version that the legend keeps perpetuating itself. This makes enthusiasts continue to look for alternatives they can find in their area (and budget). There's nothing wrong with that. But what you have to realize before buying a bottle is that every producer has a different method (and different style of honey) that they think is right. You're paying to be the guinea pig a majority of the time. Perhaps the one thing Starlight got right was only charging $80 per bottle. That makes it just low enough to feel like you can gamble on one. But until there becomes a universal standard on how to do honey-cask finishes, then we all need to consider the fact that what we're really buying is just a cut-rate version of the real thing.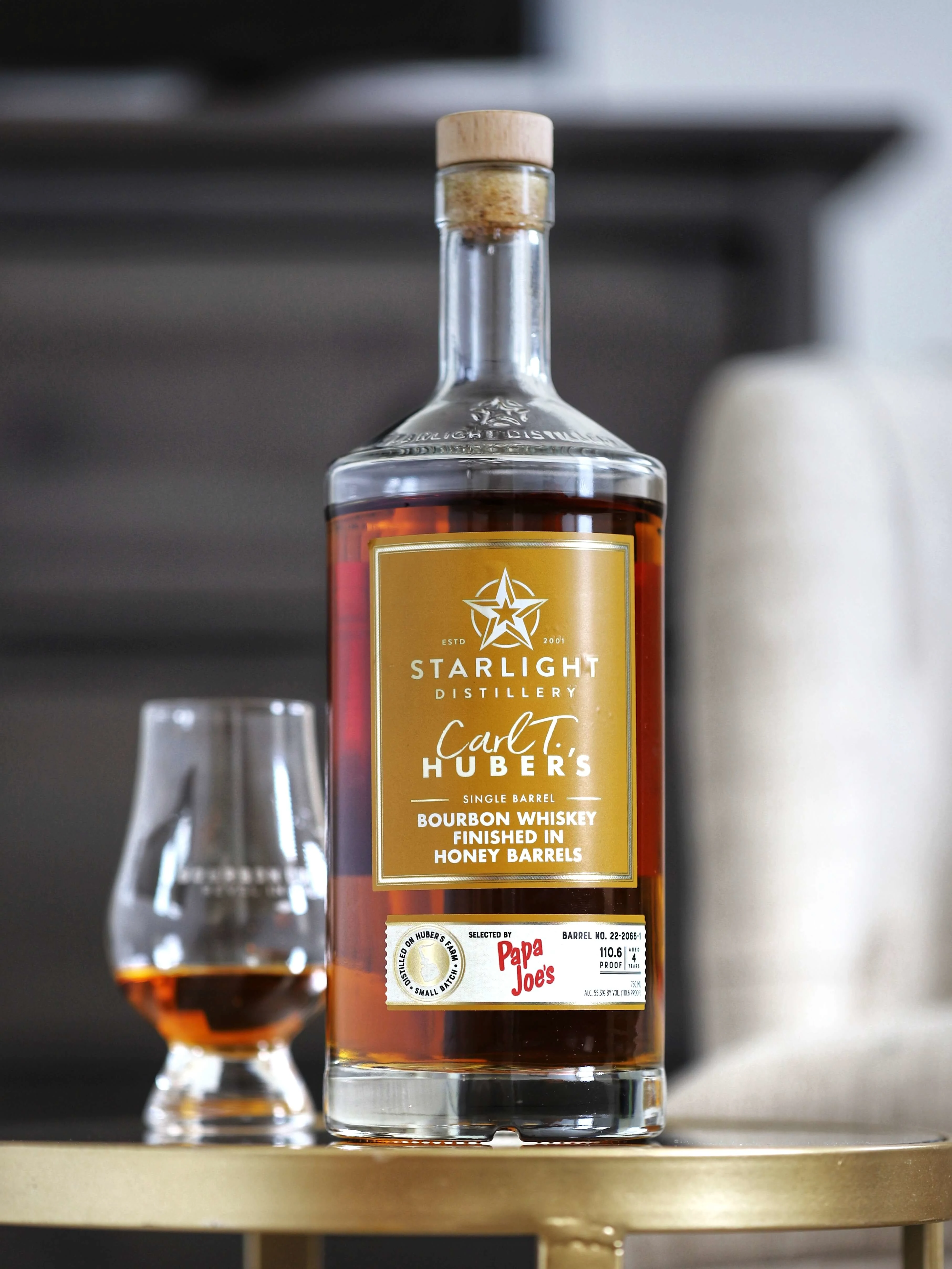 Featured Products
Description:

The Aged & Ore Neat Traveler is a complete travel kit for spirits. We combined our widely praised Neat Glass with one of our 3oz Flight Bottles and housed them together in a custom EVA travel case. Perfect for a night away with your favorite pour. The tie
Description:

The Aged & Ore Bottle Flight is a premium set of 4 custom silicone wrapped glass bottles designed to transport and share samples of your favorite spirits. The flight bottles come in a custom EVA travel case that fits perfectly in any small bag. An Aged &
Description:

This Bundle combines two of our crowd favorite products, creating the ultimate travel bundle to bring along your favorite spirits and glassware. Bundle Includes: Neat Traveler (Gray) Bottle Flight (Gray) Note: This bundle is only available in gray and col
*Bourbon Culture is reader-supported. When you buy through links on our site, we may earn an affiliate commission.