*Bourbon Culture is reader-supported. When you buy through links on our site, we may earn an affiliate commission.
In the fall of 2013, Buffalo Trace launched a brand new label called Stagg Jr. that would take barrels of Mashbill #1, aged from 5 to 9 years old and bottle them at barrel proof. Enthusiasts were starting to get into barrel proof offerings and this one looked to have all the right specs.
However, reviews of the first few batches found them to be hot and disjointed and made many people question whether or not they should waste their time and money to obtain future bottles.
Buffalo Trace worked quickly to remedy this and began to dial in the flavor and overall profile of subsequent batches. After Batch 4, drinkers noticed that Stagg Jr. began to have much more balance. This bottle of Stagg Jr. Batch 6 is the earliest batch of Stagg Jr. that I have tried at this point.
I hope to find out just how dialed in it is compared to recent batches. It also has the 2nd highest proof of all the batches that have came out up to Batch 16. Having such a high proof may have doomed the early batches, but in reality the brand has always been bottled in a relatively tight window of proofs ranging from 126.4 to 134.4. It likely had more to do with barrel selection than anything.
Batch 6's are few and far between, so I'm eager to find out just how good (or bad) it is. I sampled this neat in a Glencairn.
Tasting Notes
Nose: The nose on this is downright powerful with notes of caramel and fudge. Buffalo Trace fruit notes are right behind it with toasted citrus peel, maraschino cherries and a bit of toasted brown sugar. The oak also shines through as nicely balanced as it adds extra depth. It's everything you want a Buffalo Trace product to be.
Palate: The first sip shows you that you're drinking something special. Chocolate covered Cherry Cordials pop out first with notes of beautifully seasoned oak. I'm picking up on a blackberry jam flavor as well that's out of this world.
There are tangerines, caramel and wet tobacco to add richness to an already rich palate. Of course there is heat a-plenty with each sip, but it's manageable. That pepper burn smolders for quite a bit, but it's not a bad thing.
Finish: The oak gets a touch lighter on the finish. There's wood varnish, orange and other citrus peel and pipe tobacco. It's even got sweets that last for days like caramel + semisweet chocolate chips. It also seems to last forever.
Score: 8.5/10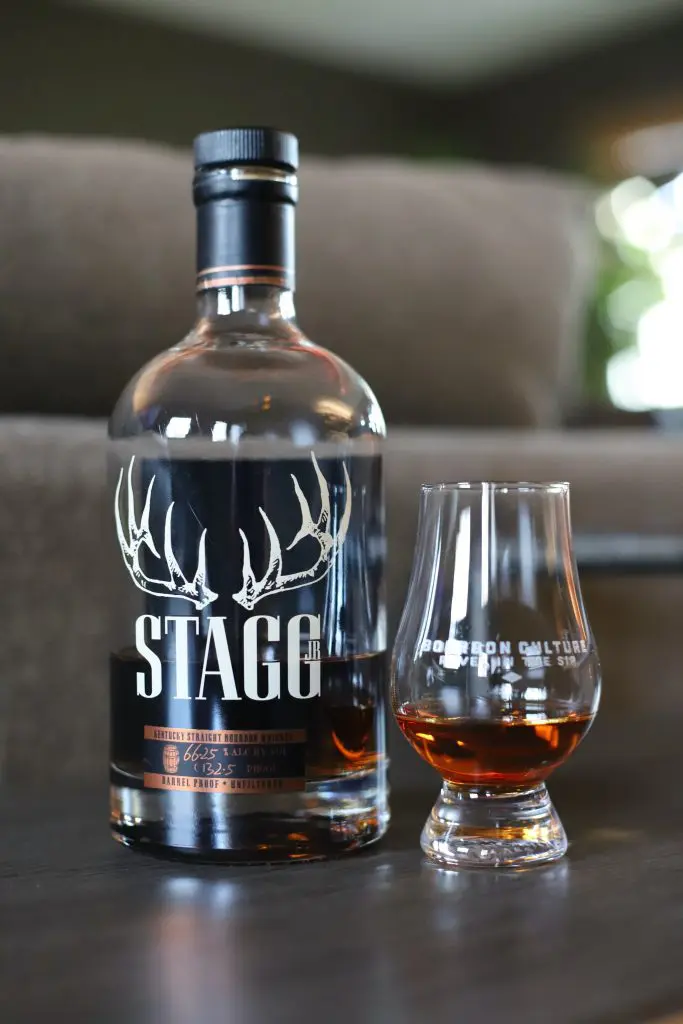 Batch 6 is lights out. It's even better than I imagined it would be. The only mistake I made while drinking this is that I did not drink it side-by-side with my perennial favorite: Batch 9. This one has a very serious chance of going toe-to-toe with it and possibly winning.
There's just so much flavor to unpack and that blackberry jam note on the palate reminded me of a Blanton's from 1990 that I was monumentally impressed by. There's no way a Blanton's had a right to be that good and the blackberry notes in it were the star of the show.
But getting back to the Batch 6, it's a struggle to find categories to deduct points from when giving it a rating. It was doing so many things right. If anything, its shortcomings are the fact that the oak and tannins still show the ability to develop and become more.
The heat is also a bit of a wildcard (time would also take care of that). I have no doubt that this would have become a fine example of GTS if it was allowed to mature in the barrel a little longer.
The word is out on Stagg Jr. and they're now impossible to find. But if you ever come across an older batch, it may be worth it to try a bit of history. This is definitely a batch to savor and hold on to.
Ratings Breakdown
1 | Disgusting | Drain pour (Example: Jeffers Creek)
2 | Poor | Forced myself to drink it
3 | Bad | Flawed (AD Laws 4 Grain BiB, Clyde Mays anything)
4 | Sub-par | Many things I'd rather have (Tincup 10 year)
5 | Good | Good, solid, ordinary (Larceny, Sazerac Rye)
6 | Very Good | Better than average (Buffalo Trace, OGD BiB)
7 | Great | Well above average (Old Ezra Barrel Proof, Old Weller Antique)
8 | Excellent | Exceptional (Michter's Barrel Proof Rye, Four Roses Barrel Strength)
9 | Incredible | Extraordinary (GTS, 13 Year MGP or Canadian Rye)
10 | Insurpassable | Nothing Else Comes Close (William Larue Weller)
Featured Products
Description:

The Aged & Ore Neat Traveler is a complete travel kit for spirits. We combined our widely praised Neat Glass with one of our 3oz Flight Bottles and housed them together in a custom EVA travel case. Perfect for a night away with your favorite pour. The tie
Description:

The Aged & Ore Bottle Flight is a premium set of 4 custom silicone wrapped glass bottles designed to transport and share samples of your favorite spirits. The flight bottles come in a custom EVA travel case that fits perfectly in any small bag. An Aged &
Description:

This Bundle combines two of our crowd favorite products, creating the ultimate travel bundle to bring along your favorite spirits and glassware. Bundle Includes: Neat Traveler (Gray) Bottle Flight (Gray) Note: This bundle is only available in gray and col
*Bourbon Culture is reader-supported. When you buy through links on our site, we may earn an affiliate commission.