*Bourbon Culture is reader-supported. When you buy through links on our site, we may earn an affiliate commission.
Ask any lover of Wild Turkey what their favorite, most affordable bottle from that brand is and you'll likely get the same answer: Wild Turkey 101. There are lots of reasons why enthusiasts gravitate to that label. It seems to be the ideal mix of age, proof and price. I like it too, but it's a bit rough around the edges. The price makes up for that part though.
For a long time, Wild Turkey 101 and Rare Breed were the only two labels that budget-minded enthusiasts cared about. Wild Turkey 80 Proof (later revamped to an 81 proof version that was slightly older) was only made for people looking to mix something cheap with. Otherwise, Wild Turkey didn't produce an affordable product that also toned down the brusque nature that their bourbon exhibited at higher proofs or younger ages. That's where Russell's Reserve 10 Year Small Batch (commonly referred to as RR10 in certain circles) comes into play.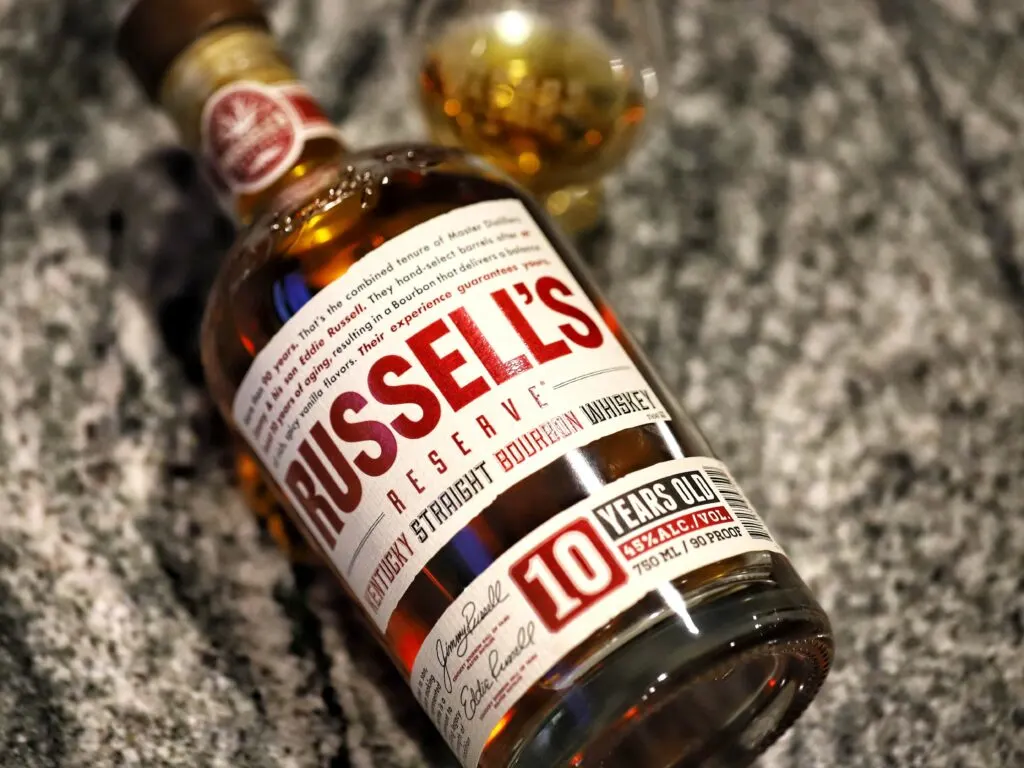 Russell's Reserve 10 Year was introduced in 2005 (although a 101 proof version was initially released in 2001). It's seen its fair share of label changes along the way – usually occurring every 4 years. In fact, the bottle you see before you today already wears an outdated label as of late 2022 (this one was purchased in 2020). I'll explain why these bottling dates matter in just a few moments.
What's up with the proof?
Wild Turkey barrels all of their whiskey at 115 proof as of 2006. For reference, most Kentucky distilleries barrel theirs at 125 proof. So if you couple this low proof with the fact that many of Wild Turkey's warehouses are older, more drafty, made of wood (which means it's less conductive) or being very close to each other and you'll see the reason why barrels that finish their maturation time in Lawrenceburg typically come out at a lower proof than most of their competitors. In fact, losing proof seems to be much more common across their whole line.
It's been speculated that a key reason why certain barrels get put into the Russell's Reserve Single Barrel line (which is bottled at 110 proof) is because those barrels are the ones that didn't lose too much proof during maturation. For the ones that dip below 110, they will get put into the Wild Turkey Kentucky Spirit line (which is bottled at 101 proof). After all, you can't magically make the proof increase once that barrel is done maturing. It is understood then why Russell's Reserve 10 Year is bottled at a rather low 90 proof.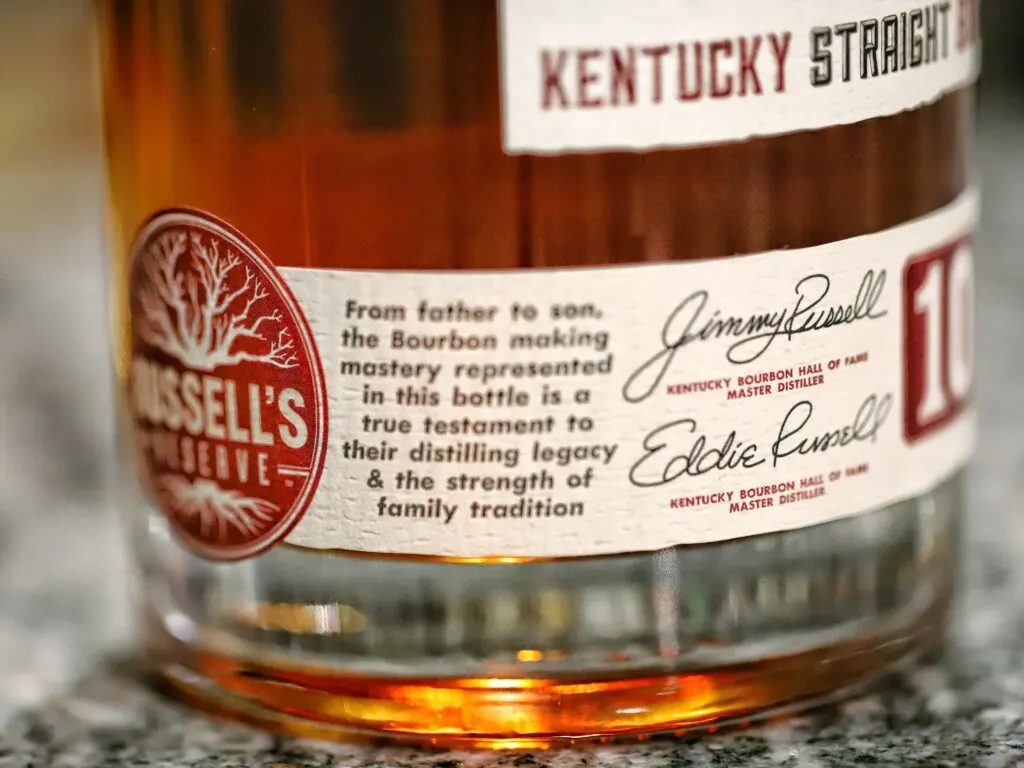 All Russell's Reserve 10 Year Batches are the same, right?
Russell's Reserve 10 Year has carried the same specs for almost two decades now. The barrels are all aged at least 10 years before they're dumped into "small" batches comprised of around 200 barrels. The final blend is not chill-filtered (unlike a majority of Wild Turkey products) and it's bottled at just 90 proof.
Saying all of that gives you the sense that the batches should be pretty similar to each other, right? Not so fast. Rarebird101 goes into detail in this article where he explains the ripple effect that happened when Wild Turkey's new column still came online in 2011. Why would that matter? Because all stills are individually unique and will produce a different product from one to the next – even if their specs are the same. So it wasn't Wild Turkey's intention to make their whiskey taste different, it's just what happens when equipment gets changed out. That means that as of the end of 2021, barrels made on this new still are now going into new batches of Russell's Reserve 10 Year.
So the barrels that are now being used in RR10 are slightly different overall. What does that mean? Rarebird goes into detail that there is a notable lack of wood varnish, leather and even a cherry notes that older versions had. The profile now leans slightly more sweet and nutty too. Beware – if your tasting notes don't end up matching mine, check the label of the bottle compared to this one and realize that it could be due to when the barrels were filled.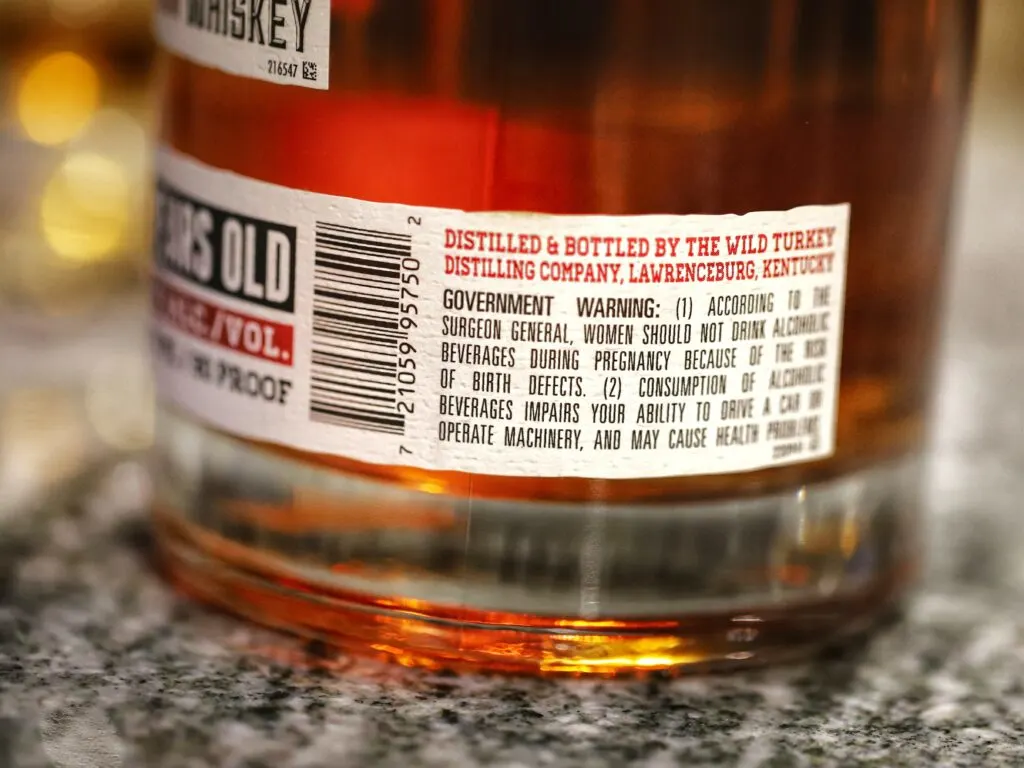 Now that you know all there is to know about Russell's Reserve 10 Year Small Batch, let's get down to tasting. As usual, I sampled this neat from a glencairn.
Tasting Notes
Nose: I find the nose to be a little bit lighter in terms of oak and sweetness yet heavy in the baking spice department. The high-rye profile nature can still be found with notes of licorice and orange zest. The dominant tannic note I am finding is tobacco leaf which is a fine substitute! Caramel, the kind you can smell in those old-timey hard candies is noticeable and there is a touch of vanilla. The nose is well rounded, but overall lacking in punch.
Palate: Spice is the thing my tongue picks up first. It's followed by caramel, a bit of butterscotch and a touch of chocolate. Do I detect a tiny hint of bubblegum? I wouldn't think so, but I do find that in some high-rye whiskies, so maybe! There's also fruit flavors like red fruit/fruit leathers. The oak is much more noticeable but never oversaturates the sip.
Finish: The finish shows the high-rye nature that lurks around every corner on this dram. Lingering notes of cinnamon, fennel and anise offer terrific contrast to the caramel, oak, and light wood varnish note. The best part is that the finish seems to get better as the session goes on. Only an empty glass stops the fun.
Score: 6.3/10
Russell's Reserve 10 Year is definitely a different beast from 101 or Rare Breed. It's obvious that the proof is on the low side, but the refinement throughout makes every sip a much more enjoyable experience than I was expecting. The oak was a little lacking on the nose but quickly picked up steam as I sipped on it. That's probably one of the best parts of the dram, minus the high-rye character it also displayed.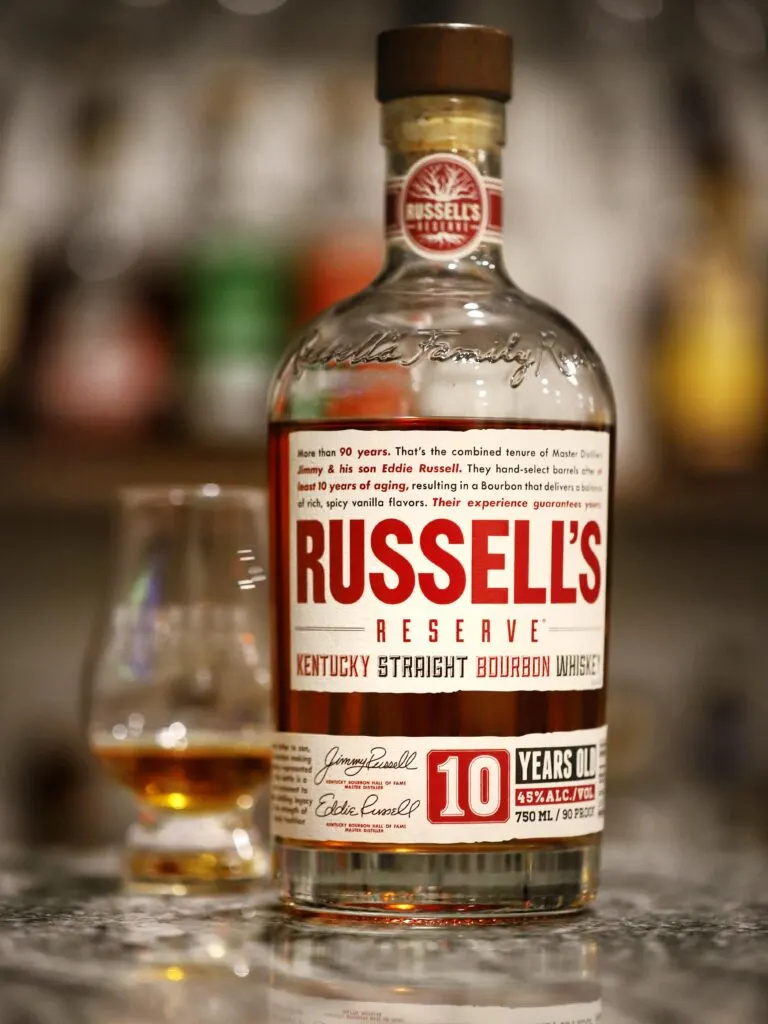 Overall, RR10 is an above average sip that is perfect when you're in the mood for a polished, low-cost pour. Honestly, you're not going to reliably find another bottle with this age statement on it for this price anywhere else. Some might argue Eagle Rare shares similar specs, but I rarely find that on store shelves anymore. Knob Creek 9 Year at 100 Proof might be the only other one that comes close. With that one, you're sacrificing finesse for more punching power.
Final Thoughts
A lot of people sleep on RR10 and this review isn't going to change their minds. Serious enthusiasts will choose the heavyweight Russell's Single Barrel over this one 10 out of 10 times. In that way, this bottle is really more for the easy-sipping, no-nonsense crowd. The latter is growing every day, so I hope to spread the word that this is a bona-fide bottle to pick up if you're curious.
If you're in the market for a bottle with a guaranteed age statement that's full of a lot of flavor, this is one you should get. If you want a slightly more special one, look for a laser code near the bottom of the glass and try to find one that starts with an LL/D, LL/E, LL/F, LL/G, LL/H, LL/I or LL/J. These are the batches that used older bourbon in them. Otherwise, don't shy away from picking up a bottle regardless of what year it was bottled because it's still a great value per pour and will continue to be that way for years to come.
Featured Products
Description:

The Aged & Ore Neat Traveler is a complete travel kit for spirits. We combined our widely praised Neat Glass with one of our 3oz Flight Bottles and housed them together in a custom EVA travel case. Perfect for a night away with your favorite pour. The tie
Description:

The Aged & Ore Bottle Flight is a premium set of 4 custom silicone wrapped glass bottles designed to transport and share samples of your favorite spirits. The flight bottles come in a custom EVA travel case that fits perfectly in any small bag. An Aged &
Description:

This Bundle combines two of our crowd favorite products, creating the ultimate travel bundle to bring along your favorite spirits and glassware. Bundle Includes: Neat Traveler (Gray) Bottle Flight (Gray) Note: This bundle is only available in gray and col
*Bourbon Culture is reader-supported. When you buy through links on our site, we may earn an affiliate commission.