*Bourbon Culture is reader-supported. When you buy through links on our site, we may earn an affiliate commission.
It's been over 2 years since I last posted a review on a Remus Repeal Reserve release. The reason why this didn't happen sooner is because I have not been able to find a bottle of Remus V since it came out. For the previous 4 releases, these things just sat on the shelves in most areas while enthusiasts debated the merits of a batched MGP product priced around $90 and only 100 proof. At least MGP had learned their lesson to increase the proof after the first release (which was only 94 proof).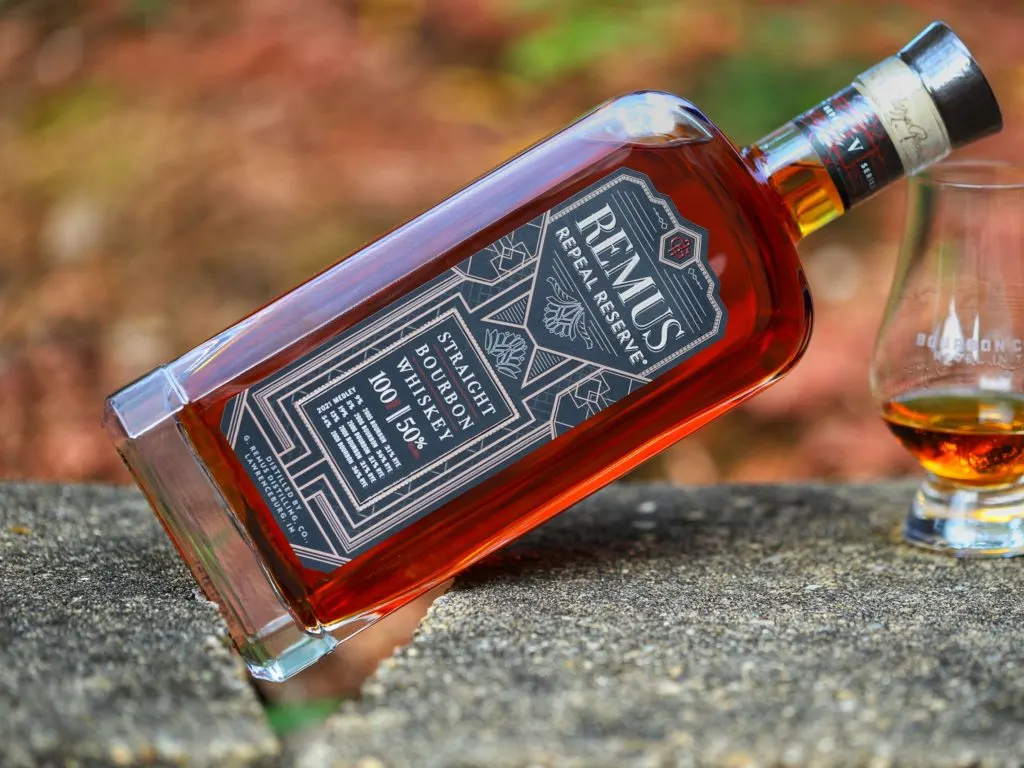 Remus V
To be honest, I was shocked by how fast everyone snatched up Remus V. I knew that the age statements on this bottle were the best (i.e. oldest) that they had ever been, but I figured the low-ish proof number was going to make everyone skittish again. And in all honesty, the bottle shape is kind of boring to look at these days. Times must have changed a lot in the year since Remus IV came out because these were gone on the same day that they were put out on the shelves. But why though? Let's break down the reasons behind why this batch is considered so special.
For starters, I'm going to lay out some facts and opinions. Fact: Master Distiller Larry Ebersold left the Lawrenceburg Distillery in Indiana after 2006, leaving a vacuum in distilling operations that eventually was plugged by Greg Metze. Opinion: The distillate changed after he left. Although people inside MGP will say there is no merit in this opinion, many of the most fanatical MGP drinkers out there will claim that something changed regarding the bourbon that was made after Ebersold left. Whether you choose to believe this or not, you should be excited for the components that make up Remus V. That's because a decent percentage of the mash bill medley was comprised of bourbon distilled in 2005/2006 (AKA Ebersold Era). 32% to be exact. The remainder of the mash bill was somewhere between 12 and 13 years old and distilled in 2008. No matter how you slice it, that's a lot of old bourbon that was used in this batch.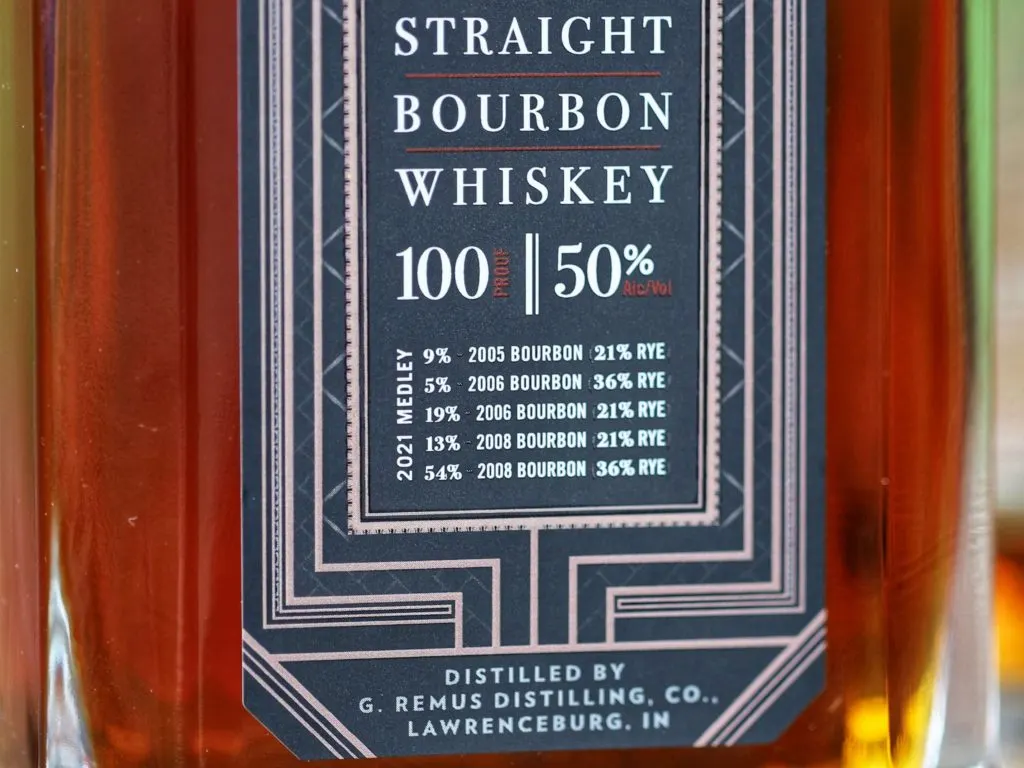 A personal opinion of mine is that MGP bourbon has great flavor at every proof point. For whatever reason, their distillate has a thicker and richer profile than most Kentucky ones. I think this has a lot to do with the fact I've never seen an MGP product that has been listed as "chill filtered." Remus V certainly isn't. The lack of chill filtering lets the distillate retain a lot of fatty acids and esters remaining in the liquid. A personal opinion that I share with some of my like-minded MGP buds is that this leads to their bourbon having a sort of "buttery" mouthfeel to it. And as with anything in life, butter makes it taste better.
My expectations are high with this one. Not only will I expect great, aged flavors and scents but also a thicker mouthfeel. Will my hopes be crushed or will they be fulfilled? Time to find out. I sampled this neat in a
glencairn
.
Tasting Notes
Nose:
The
nose
starts out with aged notes of
seasoned oak
and even some
cedarwood
. Sweeter notes are close to follow with a mixture of
honey and brown sugar
. But it's the fruit notes that are interesting (and very welcome) in a bourbon as old as this: spiced apples, a bit of cherry and apricot jam. There are virtually no flaws.
Palate: Great balance! This has some of the best integration of oak with the fruit notes that I have found in a bourbon in a long time. What I mean by that is every fruit flavor is accompanied by an oaky backdrop that wraps it in tannins. Orange marmalade, cherries and dates are all perfectly in place. The liquid begins to taste even older as the session goes on with cigar wrapper and leather coupling with that dusty furniture polish note I get with super old bourbon. Throughout it all, there is a nice dollop of vanilla with each sip that manages to keep the spice and heat level down. Speaking of spices, they're not as prevalent as I was thinking they would be but some cinnamon and ground pepper poke around here and there.
Finish: Brown sugar, toffee, oak, leather and tobacco linger after the sip is complete. The sweetness I find on the finish allows the older flavors to hang around without getting overly bitter or tannic. Great balance overall!
Score: 8.4/10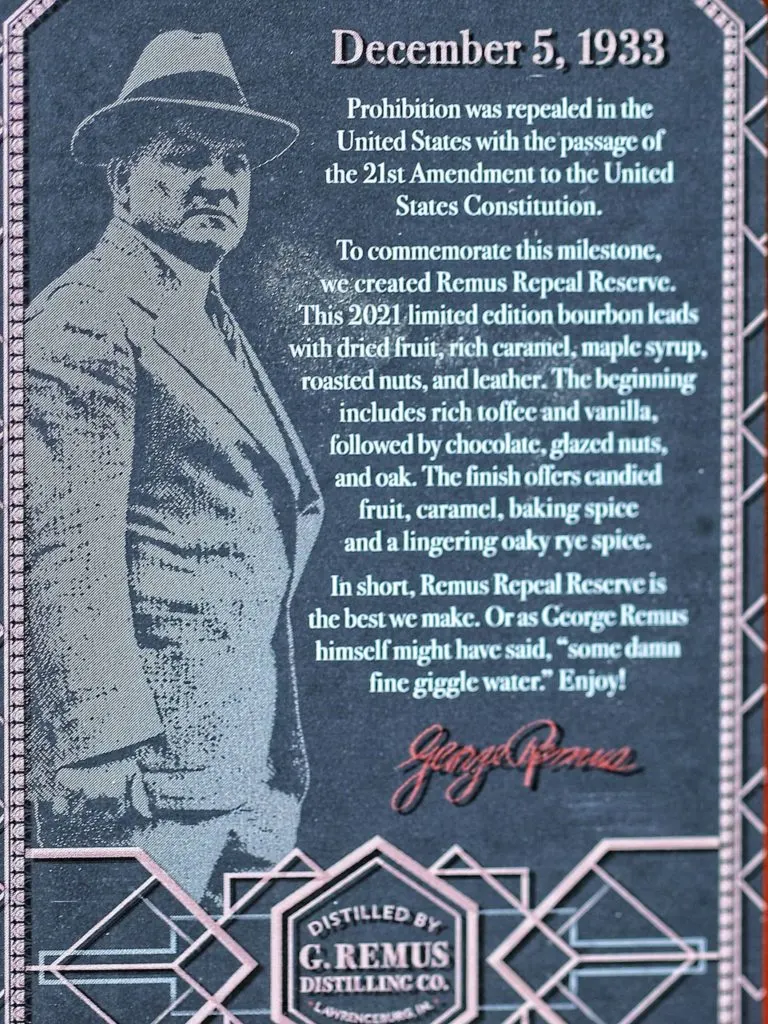 Remus V is both a revelation and a standard bearer for the quality of bourbon that comes out of Lawrenceburg Indiana. With each batch, MGP seems to be nailing the profile that enthusiasts have come to expect. I think that the one thing that they do so well is finding a way to retain so many fruit flavors (which sometimes only are apparent with younger bourbons) when there are so many older flavors that could smother them. The result is a drink that simultaneously delivers high quality oak and tobacco notes with more lively fruit flavors. It is delicious to behold.
My only gripe that I could bring up is the same on that is always brought up… increased proof would increase the enjoyment. As it is, Remus V hits a ceiling (albeit a very high one) right as its about to cross into legendary territory. What would MGP bourbon be like if there were more of those dusty, antique wood notes? Would it finally silence Kentucky-only bourbon purists? We may never know the answer to that question.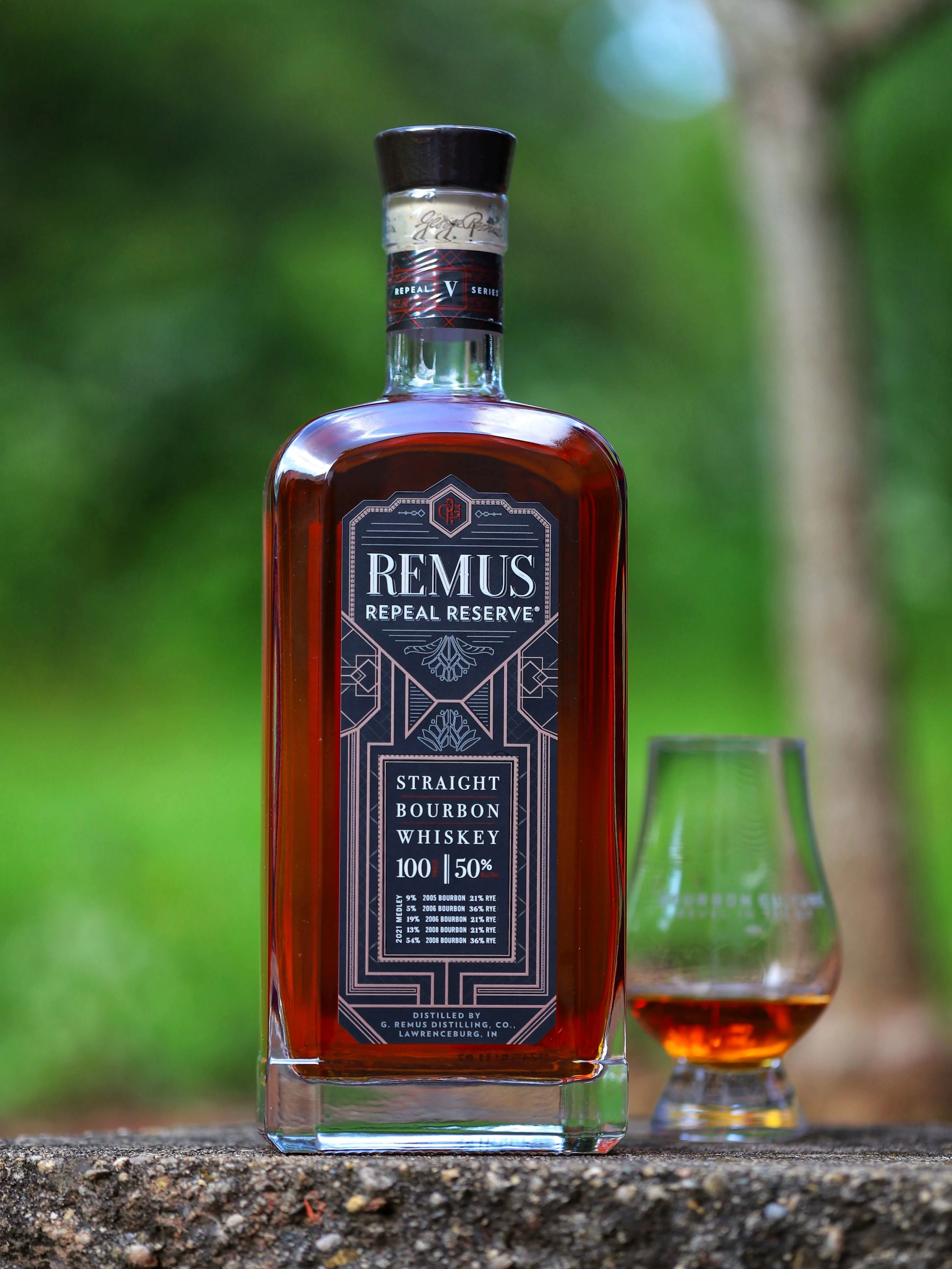 Final Thoughts
Remus V is an instant buy and one that will perform well in any situation that it is poured at. It is almost expected that it's going to be universally good when it comes out, hence the difficulty in finding one. But the purpose of me writing about this bottle now is less about telling you how it *was* and more about reminding you that future releases should not be slept on or pondered over. If you see it, buy it. They've demonstrated that each new batch is going to be just as high in quality as the last. You never know when you'll get another chance to own something as consistently good as the annual Remus release.
Featured Products
Description:

The Aged & Ore Neat Traveler is a complete travel kit for spirits. We combined our widely praised Neat Glass with one of our 3oz Flight Bottles and housed them together in a custom EVA travel case. Perfect for a night away with your favorite pour. The tie
Description:

The Aged & Ore Bottle Flight is a premium set of 4 custom silicone wrapped glass bottles designed to transport and share samples of your favorite spirits. The flight bottles come in a custom EVA travel case that fits perfectly in any small bag. An Aged &
Description:

This Bundle combines two of our crowd favorite products, creating the ultimate travel bundle to bring along your favorite spirits and glassware. Bundle Includes: Neat Traveler (Gray) Bottle Flight (Gray) Note: This bundle is only available in gray and col
*Bourbon Culture is reader-supported. When you buy through links on our site, we may earn an affiliate commission.