*Bourbon Culture is reader-supported. When you buy through links on our site, we may earn an affiliate commission.
With the flood of 5 year MGP Bourbon and Rye Whiskey that have been sourced by various non-distiller producers (NDPs), a lot of enthusiasts have been asking "where did all of the old barrels of MGP go to?" The sad answer is that they have all dried up thanks to the massive sell-off shortly after 2016. While MGP has expanded its distilling and aging facilities, it will be 5 more years until those barrels really start hitting the sweet spot.
In the meantime, there are a few producers who fly under the radar that have consistently been releasing older MGP whiskies. Redwood Empire is one of those bottlers who have been operating under the model of selling sourced whiskey first while their own barrels finishes aging.
The Haystack Needle Double Barrel line has been taking 12 year old MGP bourbon and finishing them in a secondary barrel. Most are adorned with necktags that give a lot of information on what the bourbon was and what kind of barrel it was finished in.
Crown Liquors Single Barrel
Today we have a single barrels that Crown Liquors in Indianapolis recently offered as their Bourbon of the Month. This is 12 year old MGP bourbon finished in a Cabernet Sauvignon barrel and bottled at 110 proof. I have had MGP bourbon finished in dozens of different casks, but none that have been finished in a Cab barrel.
At $110, you'll likely want to know if it's worth your money before you just go out and buy it. That's where we come in. This was sampled neat in a Glencairn.
Tasting Notes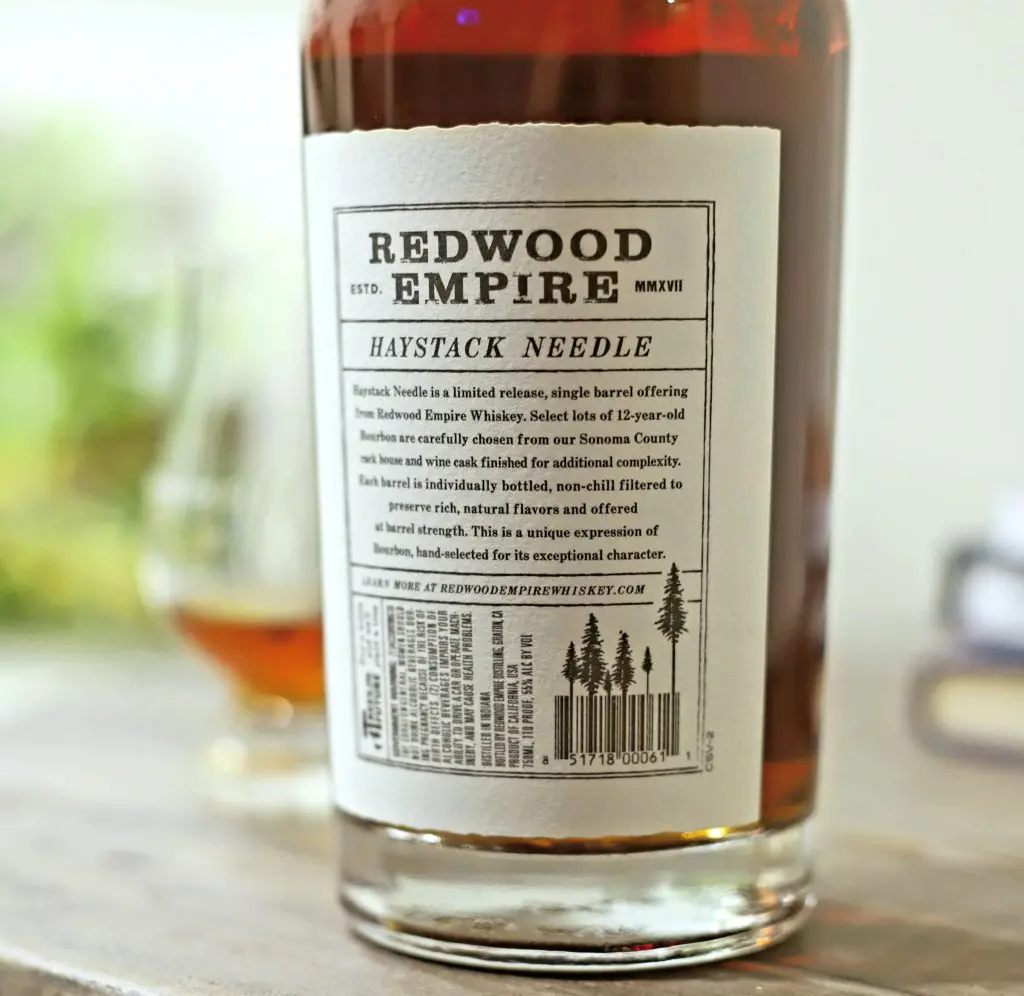 Nose: Fearing that the Cab barrel would overwhelm the bourbon, I'm happy to report that bourbon scents are the first ones I find. Brown Sugar, toffee and charred oak are front and center. But hiding behind them are notes of Brandy, rum-raisin bread, vanilla and dark red fruits. In fact, the fruit scents become a little bit lighter and more playful as the session goes on, quickly morphing into Hawaiian Punch.
Palate: Unlike the nose, the finishing barrel is the first thing that you taste. Red wine with a strong oak presence is the dominating flavor. The bourbon is still able to come through it with more brown sugar, oak and pipe tobacco. I'm not so sure if the tobacco is coming from the wine or the whiskey. There are additional notes of sour cherries, cinnamon, allspice and burnt sugar. Those lovely dark red fruits are present throughout the whole tasting.
Finish: Taking a tannic bourbon and a tannic wine should yield a very tannic finish, right? It does with this one. There's plenty of oak, wood varnish and new leather that lasts a long time on the finish but doesn't feel overly done. Some high-rye traits are also present such as honey-flavored cough drops, cinnamon, clove and green peppercorns. It's a strong and bold finish that I'm a fan of even if it's missing some of the dark fruits from the nose and palate.
Score: 8/10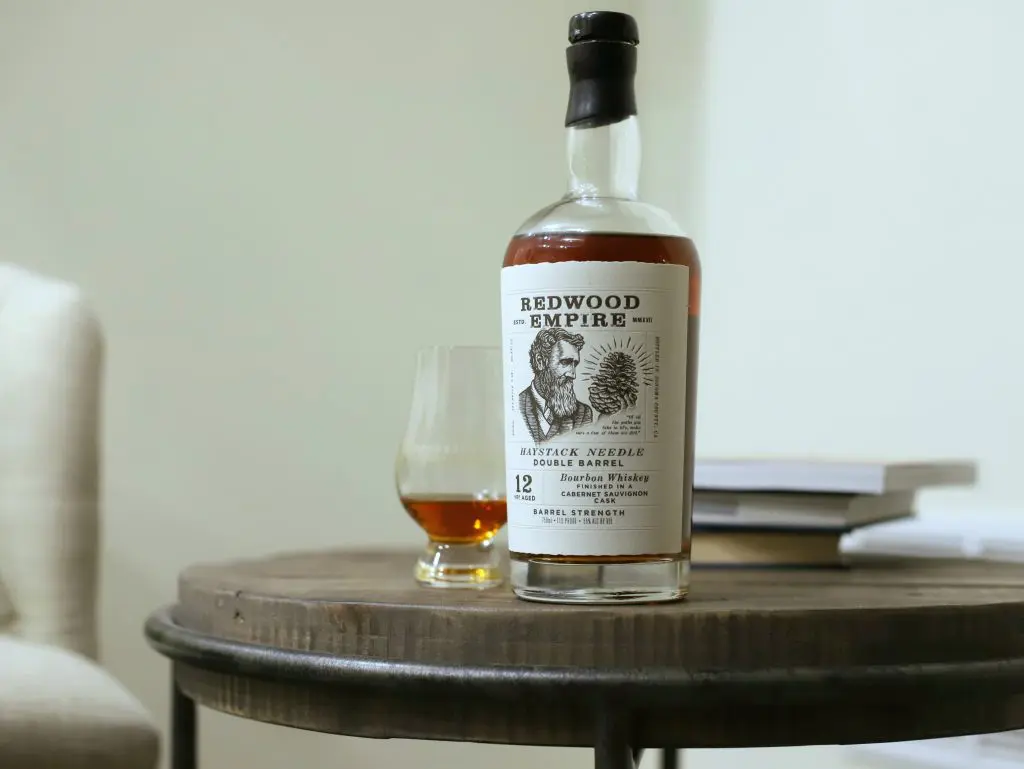 This ranks as one of the better finished bourbons I've had. The main reason is that I could still find a lot of MGP bourbon components within this whiskey. If anything, the Cabernet finish added more fruits across the spectrum and only slightly amped up the tannins.
The only ding I would mention is that the "varnish" taste on the finish may not be for everyone. This is a note I get that other reviewers may cite as being over-oaked. I find myself still preferring a Port finish (for it's additional spice) or Sherry finish (for its chocolate and tobacco notes) but Cabernet is a safe bet to gain some more complexity. Overall this single barrel achieved an impressive depth of flavors but didn't push the envelope too much.
I'd happily drink this bourbon any day of the week if given the opportunity. It's tasty and rich and really shows its age. It does pretty much everything well and for that I've rated it as "excellent." For such a spendy bottle, it will give a lot of people pause before pulling out their wallet. But if you do decide to buy it, at least you can take satisfaction in knowing that it's worthy of your hard earned cash.
Ratings Breakdown
1 | Disgusting | Drain pour (Example: Jeffers Creek)
2 | Poor | Forced myself to drink it
3 | Bad | Flawed (AD Laws 4 Grain BiB, Clyde Mays anything)
4 | Sub-par | Many things I'd rather have (Tincup 10 year)
5 | Good | Good, solid, ordinary (Larceny, Sazerac Rye)
6 | Very Good | Better than average (Buffalo Trace, OGD BiB)
7 | Great | Well above average (Old Ezra Barrel Proof, Old Weller Antique)
8 | Excellent | Exceptional (Michter's Barrel Proof Rye, Four Roses Barrel Strength)
9 | Incredible | Extraordinary (GTS, 13 Year MGP or Canadian Rye)
10 | Insurpassable | Nothing Else Comes Close (William Larue Weller)
Featured Products
Description:

The Aged & Ore Neat Traveler is a complete travel kit for spirits. We combined our widely praised Neat Glass with one of our 3oz Flight Bottles and housed them together in a custom EVA travel case. Perfect for a night away with your favorite pour. The tie
Description:

The Aged & Ore Bottle Flight is a premium set of 4 custom silicone wrapped glass bottles designed to transport and share samples of your favorite spirits. The flight bottles come in a custom EVA travel case that fits perfectly in any small bag. An Aged &
Description:

This Bundle combines two of our crowd favorite products, creating the ultimate travel bundle to bring along your favorite spirits and glassware. Bundle Includes: Neat Traveler (Gray) Bottle Flight (Gray) Note: This bundle is only available in gray and col
*Bourbon Culture is reader-supported. When you buy through links on our site, we may earn an affiliate commission.