*Bourbon Culture is reader-supported. When you buy through links on our site, we may earn an affiliate commission.
There was a lot of excitement around the Peerless brand in 2016/2017 when they first released their much-anticipated rye whiskey. Aside from reviving a historic DSP (KY-50!), the process of making that whiskey was well advertised (Low barrel entry proof! Cask Strength! Sweet Mash!) but the $130 price tag and 24-month age statement caused many buyers to balk at their first purchase. And so those bottles sat. And sat. And continue to set on the shelves today.
Peerless makes a bourbon
Nowadays, everything that comes out of Peerless is at least 4 years old. This includes the bourbon I'm reviewing today. Initially launched in the early summer of 2019, there was significant excitement among enthusiasts who wanted to get their hands on a low barrel entry proof bourbon from a new company.
But for all the more enthusiasm there was among the masses, it seemed as if initial reviews were quick to temper those expectations. The bourbon was fine and many even said the price was fair ($70) but once everyone had a bottle, there weren't many people interested in getting another.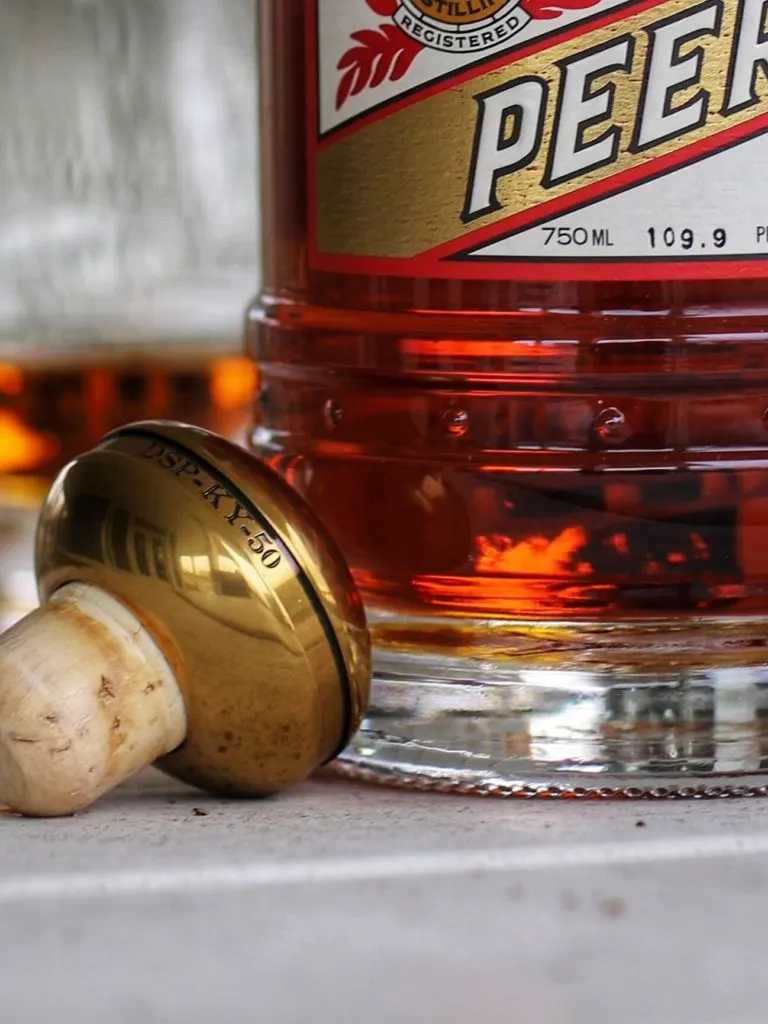 On paper, Peerless' Bourbon and Rye has everything that enthusiasts have asked for from distilleries, minus the age. One annoying thing about them is how secretive they are about their mash bill recipes. It's a very dumb move for a company that goes out of their way to tell us about literally every other part of their distilling process.
What I'm hoping to find out today is what the reason is around why the hype has fizzled so quickly among enthusiasts for this bourbon. Across Reddit, social media and other review websites, it is rarely talked about at all these days. I realize we're all waiting for increased age statements but is there something inheritably off-putting about it? Thanks to the help of a good friend, I am able to finally find out for myself. I sampled this neat in a glencairn.
Tasting Notes
Nose: My nose is quick to pick up on rich scents of caramel and sweet oak. Beyond that, I find a little bit of citrus zest and cherries that satisfy my fondness for fruit scents in a whiskey. I also find some chocolate notes that shine through along with a slight nuttiness like toasted pecans. The whole nose is sweet and soft and when I can look back through my notes, I see the word "delicate" circled a few times.
Palate: The palate starts off flat. I had read that this was a thing among other reviewers but didn't completely believe it until I had my first (and second) sip. I wonder why that is? After a while, light brown sugar sweetness combines with earthy notes like forest floor and pine needles.
Barrel char and some worn leather give a pleasant tannin punch, but there's something missing to counteract it. I feel it needs more bright notes like fruit. The only fruit seems to be a distant "chocolate covered cherry" note. In a way, this tastes most similar to an Old Forester product. Some wood spice and cinnamon creeps up as the session goes on that gives it a feeling of having more age than it does. Otherwise, this is a really pleasant bourbon that only seems to be hampered by the lack of an "it" factor.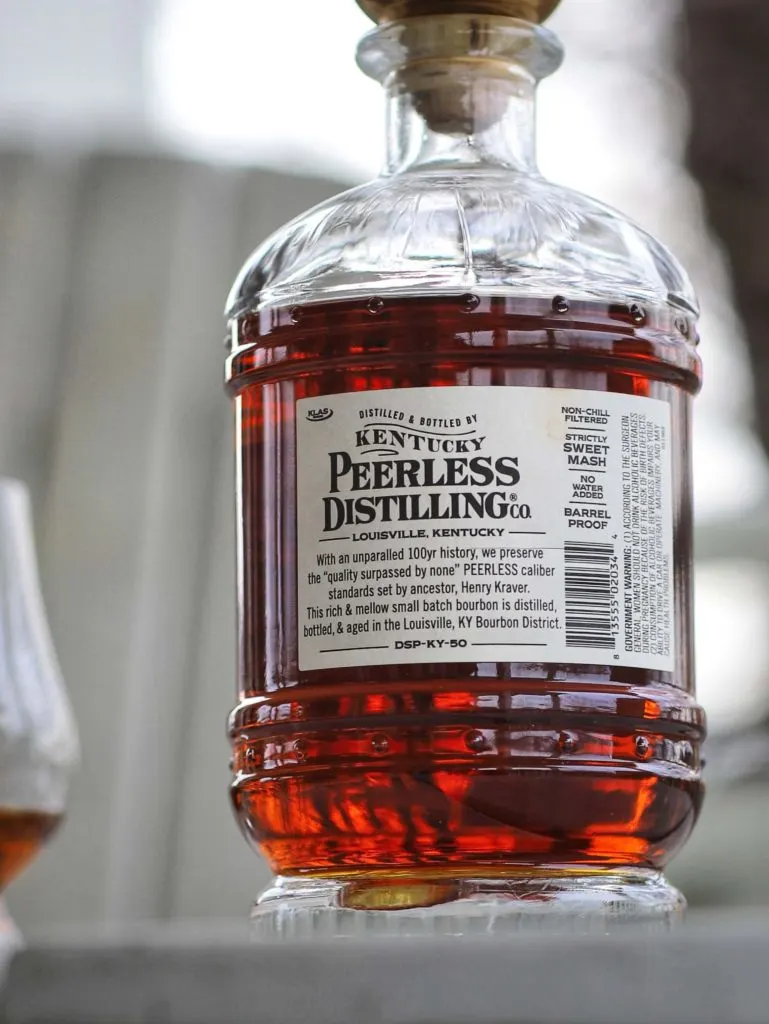 Finish: A semi-nutty finish follows notes of cinnamon and honey on the end. Wood polish and a little bit of vanilla extract come through after the sip is completed. After-dinner mints round out the remaining flavors I find on the finish.
Score: 7.5/10
Overall, this was a very competent, pleasant bourbon. The low barrel entry proof was likely responsible for the delicate notes and the prolific sweetness. The latter is a result of the extra water helping dissolve more wood sugars than a higher barrel entry proof would have allowed.
I found very little in the way of flaws throughout my session and thought it drank older than its age. It's one thing to not be offensive but it's another thing when your product lacks an "it" factor that makes you stand out in a marketplace flooded with other 4-year-old bourbons.
I am beginning to realize there is a trend among whiskies with low barrel entry proofs (to include Michter's, Wilderness Trail and even Maker's Mark to a degree). It is that they can be good enough at a young age but often need 7 years or more in a barrel before they begin to develop into something really unique and desirable. I'm sure not everyone feels this way, but it has to be one of the top reasons why all of these low barrel-entry proof whiskies haven't made bigger waves.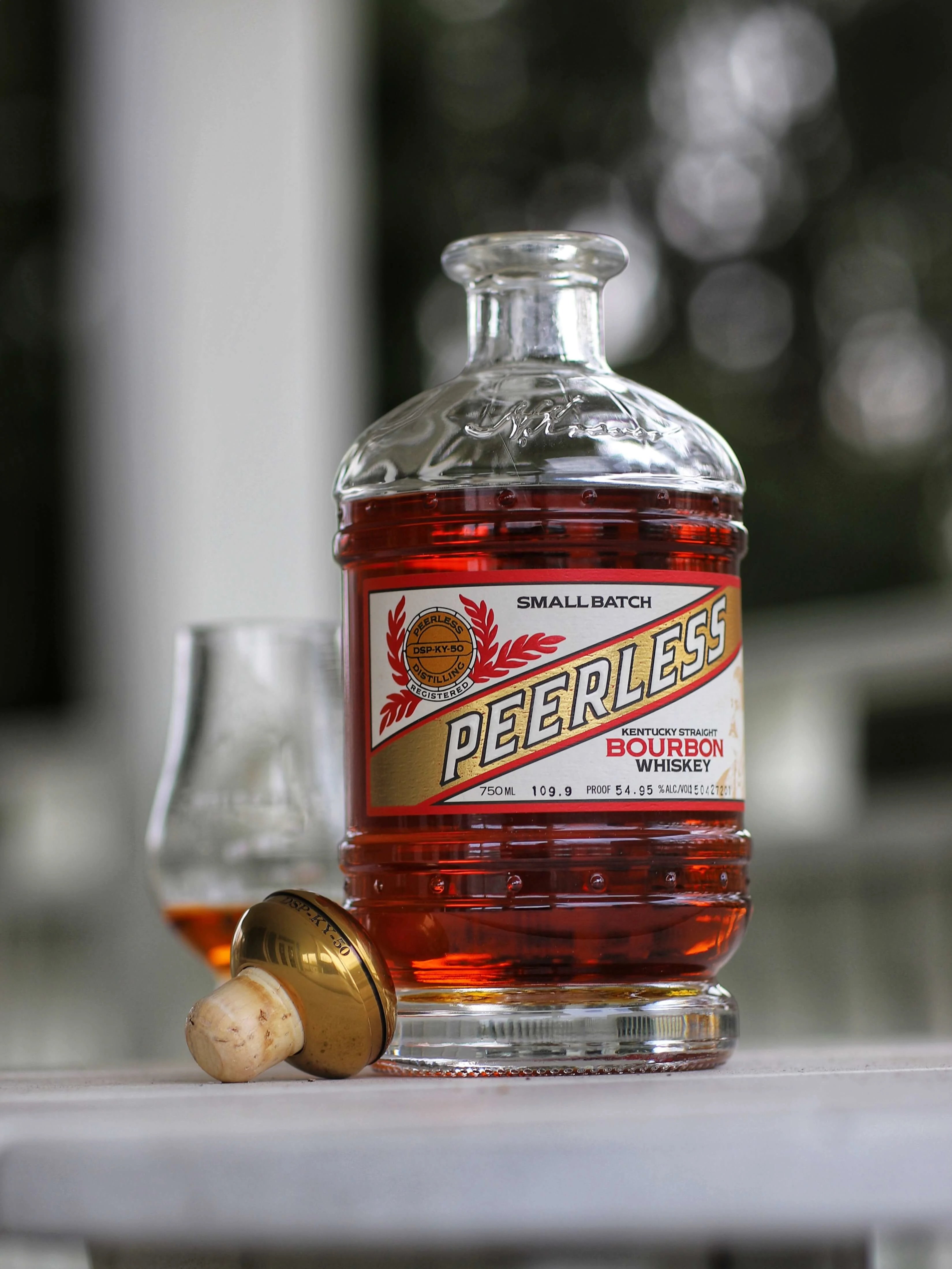 Final Thoughts
If Peerless were bold enough, they should consider releasing a 7-year-old bourbon this year (2022). Why? Because I believe that the excitement around this product is fizzling. For something that had so much promise back in 2019, they need to keep enthusiasts attention until they can release something truly memorable.
Putting out a 7-year-old bourbon, even in limited amounts (a couple single barrels or a single batch), would be a power move that would show enthusiasts that they have more to look forward to in the future. Until then, this bourbon is wasting all of that momentum it built up a few years ago while we're left scratching our heads wondering "is this as good as it gets?"
Featured Products
Description:

The Aged & Ore Neat Traveler is a complete travel kit for spirits. We combined our widely praised Neat Glass with one of our 3oz Flight Bottles and housed them together in a custom EVA travel case. Perfect for a night away with your favorite pour. The tie
Description:

The Aged & Ore Bottle Flight is a premium set of 4 custom silicone wrapped glass bottles designed to transport and share samples of your favorite spirits. The flight bottles come in a custom EVA travel case that fits perfectly in any small bag. An Aged &
Description:

This Bundle combines two of our crowd favorite products, creating the ultimate travel bundle to bring along your favorite spirits and glassware. Bundle Includes: Neat Traveler (Gray) Bottle Flight (Gray) Note: This bundle is only available in gray and col
*Bourbon Culture is reader-supported. When you buy through links on our site, we may earn an affiliate commission.