*Bourbon Culture is reader-supported. When you buy through links on our site, we may earn an affiliate commission.
In 2013, the master distiller at Michter's, Willie Pratt, announced that they were bringing back a label that had been defunct for about 30 years. Unblended American Whiskey, which is a moniker that does not have to abide by the rules of bourbon or rye (notably the use of new charred oak every for every barrel in the batch).
What we do know is that a majority of the distillate (maybe all of it) is aged in whiskey-soaked second use barrels. The word "unblended" is also used to annotate that neutral grain spirits are also not used in the making of this whiskey. Together, at a low proof, all of these characteristics come together to make a whiskey that is unlike any other.
Of note, this bottle was found by a friend on a back shelf of a store with the signature of Willie Pratt, a Michter's Business Card taped to the bottle and the neck label reading that it was a 2014 bottling. All of this was pretty amazing and the store didn't even realize they had it.
There's no extra value in a bottle like this, but it makes for a great story and reminds you to keep your eyes open in a store and what may be lurking behind other bottles on a shelf.
Tasting Notes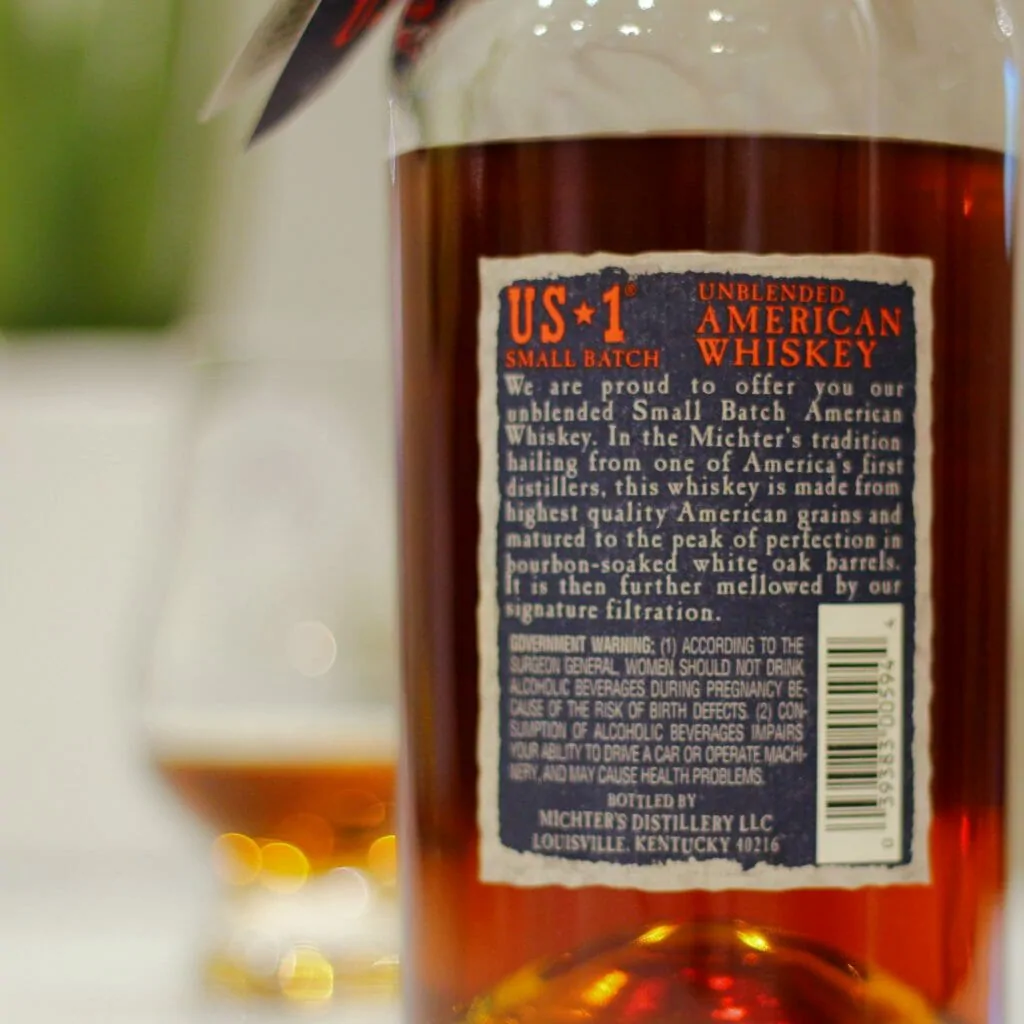 Nose: What a strong nose! It's full of vanilla cupcakes and sticky honey buns. There's also powdered donuts and sweet oak. I detect very light fruit scents, almost like strawberry shortcake and bits of chopped up dried cherries. It's quite a sweet and enjoyable nose.
Palate: The palate shows off a lighter taste, but the strawberry shortcake taste remains along with very soft cinnamon and light vanilla. There's also some lighter citrus notes like lemon and orange zest. Overall not that complex, but very pleasant.
Finish: The finish is pleasant and sweet, but offers no bold notes. There is a small amount of acetone on the finish that's not exactly distracting, but it is worth noting.
This may have been what the citrus notes on the palate turned into once the sip was complete because every now and then I get a little bit of orange hand cleaner taste. It seems to end much too quick, maybe a 15 second finish, tops. This is probably the fault of the very low proof.
Score: 6.4/10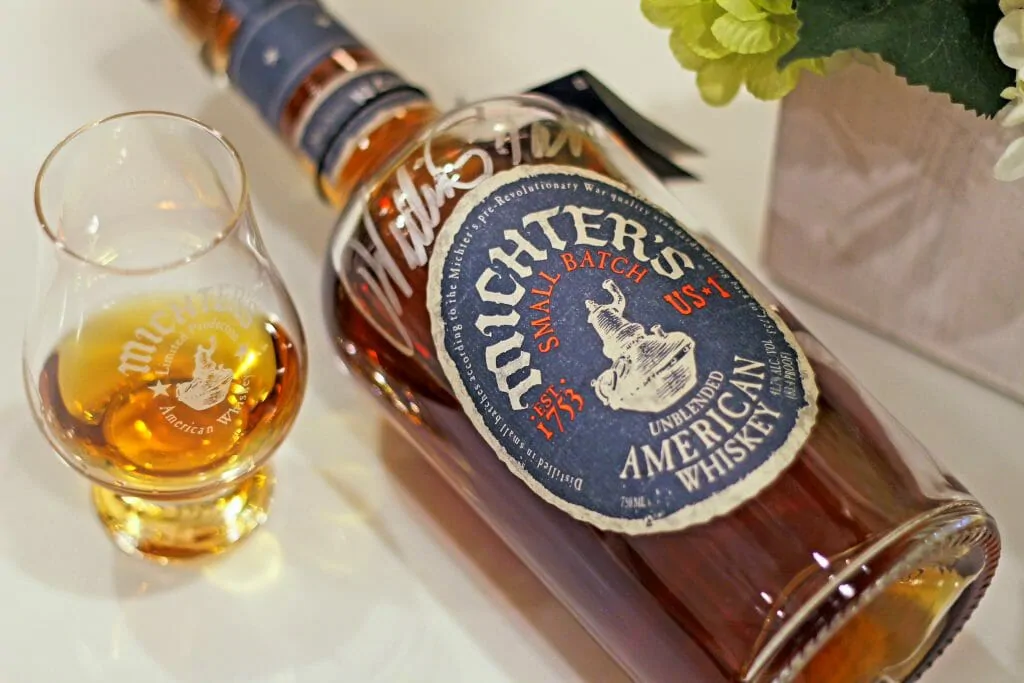 This is my first time with Michter's Unblended American Whiskey after hearing so many positive things about it. At first I didn't believe what I would read because the low proof seemed like it would cater to only new bourbon drinkers.
But after one sip, I could tell that this whole glass was going to be a very pleasant affair. Nothing is out of place and this does taste more like a very light bourbon rather than an unblended whiskey to me.
Final Thoughts
I must give big kudos to the team at Michter's for going out on a limb with a product like this and I want to encourage them to release a version at higher proof because I bet it will taste fantastic.
Until then, I would actually recommend that you try this one if you haven't already. I, for one, used to doubt the abilities of the extremely low-proofed products at the bottom of Michter's portfolio, but now I'm starting to see their strengths and why they are so appealing.
Ratings Breakdown
1 | Disgusting | Drain pour (Example: Jeffers Creek)
2 | Poor | Forced myself to drink it
3 | Bad | Flawed (AD Laws 4 Grain BiB, Clyde Mays anything)
4 | Sub-par | Many things I'd rather have (Tincup 10 year)
5 | Good | Good, solid, ordinary (Larceny, Sazerac Rye)
6 | Very Good | Better than average (Buffalo Trace, OGD BiB)
7 | Great | Well above average (Old Ezra Barrel Proof, Old Weller Antique)
8 | Excellent | Exceptional (Michter's Barrel Proof Rye, Four Roses Barrel Strength)
9 | Incredible | Extraordinary (GTS, 13 Year MGP or Canadian Rye)
10 | Insurpassable | Nothing Else Comes Close (William Larue Weller)
Featured Products
Description:

The Aged & Ore Neat Traveler is a complete travel kit for spirits. We combined our widely praised Neat Glass with one of our 3oz Flight Bottles and housed them together in a custom EVA travel case. Perfect for a night away with your favorite pour. The tie
Description:

The Aged & Ore Bottle Flight is a premium set of 4 custom silicone wrapped glass bottles designed to transport and share samples of your favorite spirits. The flight bottles come in a custom EVA travel case that fits perfectly in any small bag. An Aged &
Description:

This Bundle combines two of our crowd favorite products, creating the ultimate travel bundle to bring along your favorite spirits and glassware. Bundle Includes: Neat Traveler (Gray) Bottle Flight (Gray) Note: This bundle is only available in gray and col
*Bourbon Culture is reader-supported. When you buy through links on our site, we may earn an affiliate commission.