*Bourbon Culture is reader-supported. When you buy through links on our site, we may earn an affiliate commission.
The bourbon boom has seen numerous small-time bottlers hit paydirt when they sourced and bottled MGP's bourbon and rye whiskey. The concepts were all somewhat similar: Buy barrels, establish a single barrel program, create unique packaging and do some limited marketing. Boom. Guaranteed to fly off the shelves. But MGP hasn't had this sort of luck for their own labels yet.
For a distillery that is as old and large as MGP's Lawrenceburg, Indiana facility, the teething issues they've experienced since they began to launch their own lineup have been numerous. Their first two bourbon expressions were widely praised for the transparency of what went into each batch, but the proof was too low to make enthusiasts take notice. So they had to adjust the proof on their Remus label to at least 100 proof.
Then their
Rossville Union Rye
program saw customers able to pick which rye recipe they liked the best, but was once again stifled with only 3 profiles to choose from, no single barrels and only bottled at one proof
(100).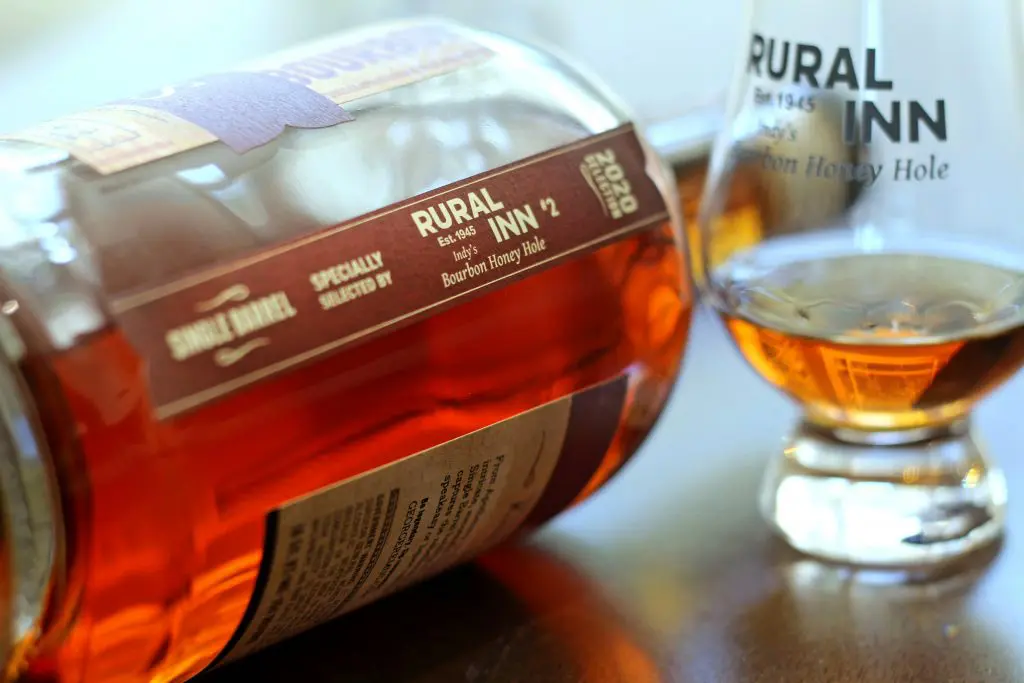 After 4 years of releases that kept slightly missing the mark, MGP finally went all in on the single barrel program idea. But one of the annoying traits left over from the first Rossville Union Rye picks remained; they would wait until every customer had placed their order before sending the barrels to be bottled in New Jersey (?!). Once they were all bottled, they would then release them all en masse. This meant that seemingly every store in the US that picked a barrel got them within 2-3 weeks of each other.
Remus SiB
Looking at the Remus SiB bottle, the packaging is attractive enough, with some raised glass lettering and nice shape, but has a somewhat ugly front label that uses a picture of George Remus. Very few high-end labels place pictures of actual people on the front for a reason, it's very easy to bring the look down a peg or two with one. Continuing the theme of labels, the extra label along the side does not contain any useful information or specs beyond the proof and who picked it (much like Bulleit SiBs).
So if you're looking to get one of these and have strong opinions about how you like your MGP bourbon, you'll have to ask your local store manager. In a time when labels like Russell's Reserve, Knob Creek or Four Roses give incredible amounts of details about the barrel, Remus SiB feels like it's a step behind. Then again, most customers won't buy this bottle based on packaging, they'll buy it based on the recommendations of the store that picked it.
Before us is a bottle selected by Rural Inn (one of 6 barrels they bought!) that is a little over 5 years old and bottled at 122.4 proof. Ray, the owner of Rural Inn, indicated that he had selected three barrels of the low rye recipe (75/21/4) and three barrels of the high rye recipe (60/36/4). I chose one of the high rye recipes. This particular bottle was recommended by his son. So how is it? Let's take a look. I sampled this neat and in a Glencairn.
Tasting Notes
Nose: The fruit on the nose really shows off the special ability of MGP's high rye mashbill, especially at a young age. Cherries, oranges and a little bit of apple lead the way with a nice brown sugar scent. I can tell the age is slightly young on this one as I gets some grainy wisps as well as some ethanol. Some great baking notes like cinnamon raisin bread comes through as well, making this a rewarding nose to take in.
Palate: The cherries get more intense on the palate as oak begins to come through, something that was absent on the nose. The toasted brown sugar sweetness keeps everything nice as heavy vanilla adds some delicate notes. But the high rye content is noticed through this intense gingersnap cookies flavor which is complimented nicely with the darkness of Fig Newton snack cakes.
Finish: Long and sweet, there is a slight cough-syrup note that stings a bit and has some mint flavoring as well. That's not a bad thing and it fits right in with the high rye profile. But overall the finish leans towards some baking chocolate, oak spice and the sweetness of crystalized honey that lingers for a while.
Score: 7.5/10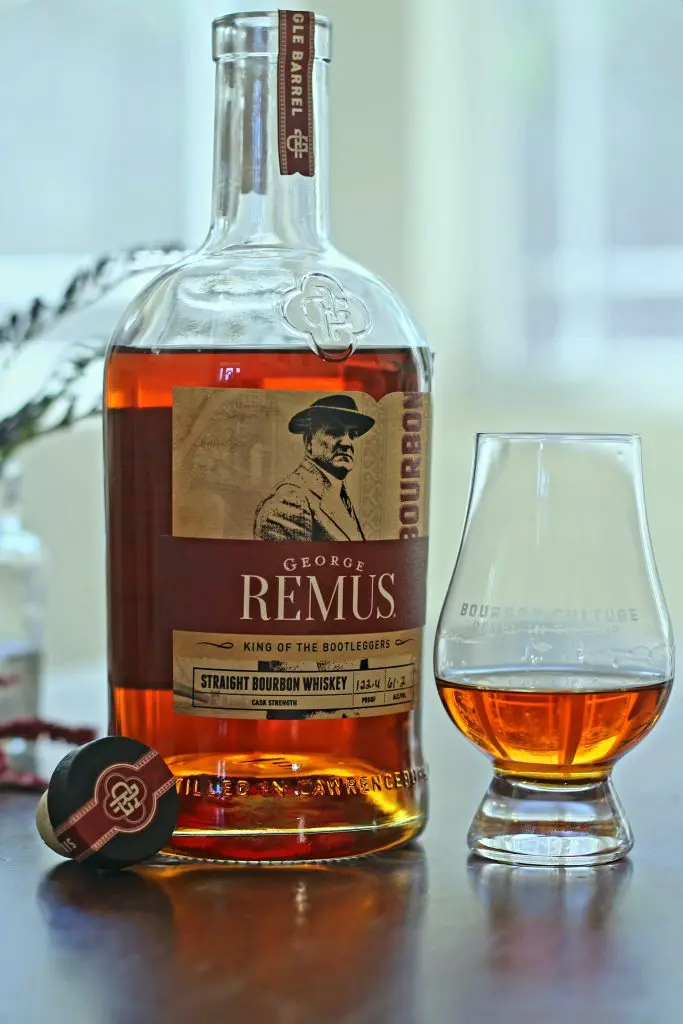 There have been a rash of 5 year old, $50~ single barrel bottlings sourced from MGP recently, which means that many people might hesitate when picking one. Unfortunately, there is no way of knowing which are worth buying until you actually get a taste of it. These Remus SiBs are no different. If you like a spicier character with more fruit, the high rye mashbill may be for you. If you like a sweeter and more mellow experience, the low rye mashbill may be for you. But the value seems about right ($55) as most cask strength MGP products runs about $10 per year aged.
However, unless you're a true MGP die-hard, the value proposition comes under fire when you take a look at other bottles you could buy at or around the $55 price point. Russell's Reserve picks can pack double the age for the same price. Elijah Craig and Larceny Barrel Proof bottles both are priced within $5 of the Remus SiBs and offer high proof flavors (even though they are allocated). And 1792 Full Proof store picks sometimes come in under $50 and pack some serious heat and flavor.
Final Thoughts
They say that variety is the spice of life, but in the bourbon world this amount of variety can get pretty overwhelming sometimes. The new Remus SiBs are worth the money you pay for them, but I personally don't see the point in buying every one you see. However, if you trust the store that picked a barrel, then it's probably worth pulling the trigger on one to see for yourself.
Rating Breakdown
1 | Disgusting | Drain pour (Example: Jeffers Creek)
2 | Poor | Forced myself to drink it
3 | Bad | Flawed (AD Laws 4 Grain BiB, Clyde Mays anything)
4 | Sub-par | Many things I'd rather have (Tincup 10 year)
5 | Good | Good, solid, ordinary (Larceny, Sazerac Rye)
6 | Very Good | Better than average (Buffalo Trace, OGD BiB)
7 | Great | Well above average (Old Ezra Barrel Proof, Old Weller Antique)
8 | Excellent | Exceptional (Michter's Barrel Proof Rye, Four Roses Barrel Strength)
9 | Incredible | Extraordinary (GTS, 13 Year MGP or Canadian Rye)
10 | Insurpassable | Nothing Else Comes Close (William Larue Weller)
Featured Products
Description:

The Aged & Ore Neat Traveler is a complete travel kit for spirits. We combined our widely praised Neat Glass with one of our 3oz Flight Bottles and housed them together in a custom EVA travel case. Perfect for a night away with your favorite pour. The tie
Description:

The Aged & Ore Bottle Flight is a premium set of 4 custom silicone wrapped glass bottles designed to transport and share samples of your favorite spirits. The flight bottles come in a custom EVA travel case that fits perfectly in any small bag. An Aged &
Description:

This Bundle combines two of our crowd favorite products, creating the ultimate travel bundle to bring along your favorite spirits and glassware. Bundle Includes: Neat Traveler (Gray) Bottle Flight (Gray) Note: This bundle is only available in gray and col
*Bourbon Culture is reader-supported. When you buy through links on our site, we may earn an affiliate commission.