*Bourbon Culture is reader-supported. When you buy through links on our site, we may earn an affiliate commission.
Buffalo Trace's most sought after products use a mashbill that is different from the one that makes the Stagg, Col. EH Taylor, Eagle Rare and Buffalo Trace lines.Mashbill #2 is generally considered to contain more rye in the recipe than those aforementioned products that use Buffalo Trace Mashbill #1. But since Buffalo Trace is so tight lipped about their mashbills, nothing is for certain. What we do know is that Age International, which is separate but still a part of Buffalo Trace, controls this mashbill and their products and has quite a few different labels that all hover around 11.1 proof points of each other. Today, I'm taking two of those labels which are closest in proof and age and pitting them against each other.
Elmer T. Lee and Blanton's are both single barrels, use the same mashbill and are aged for roughly 5-7 years. ETL used to be aged for longer, but there hasn't been an age statement for quite some time.
Buffalo Trace's huge surge in popularity also means that barrels are getting younger as they struggle to keep the market demand somewhat satisfied.
But the differences lie in the warehouses that they come from, and that may make all the difference. Blanton's has historically only came from the metal-clad Warehouse H while Elmer T Lee comes from either a wooden or brick warehouse. 3 proof points also separate them, but that's peanuts at this level anyway.
So which one should get your attention the most? Granted, the ETL is impossible to find and goes for $130 and up on the secondary anymore, but Blanton's is still relatively achievable for MSRP if you're persistent. Let's dive in and do a semi-blind comparison to see which comes out on top. I sampled these both neat and in a Glencairn.
Blind Glass #1
Nose: The initial aroma is like a piping hot funnel cake. There's vanilla buttercream frosting, sweet dark red fruits and a faint scent of peaches. The nose is still overall very light, but I couldn't pull any flaws from it.
Palate: The palate is sweet and nicely developed. There's caramel soaked raisins and canned peaches in a light syrup, both are par for the course for a BT mashbill. There's also enough rye spice to add some decent complexity. Overall, the sip is sweet, fruity and has a bit of spice but isn't overly rich.
Finish: The rye spice increases a bit on the tongue and throat after the sip is gone. There's still a decent amount of sweetness and fruitiness with red fruits, more peaches and a little bit of oak. The finish is extremely balanced though with no one flavor climbing above the other.
Score: 7.1/10
Blind Glass #2
Nose: A nice deep cherry scent coupled with the sweet scents of brown sugar, vanilla and cinnamon sprinkled pie dough.
Palate: Grenadine juice initially gives the palate a nice fruitiness, but the complexity that Glass 1 was lacking is spotlighted as Glass 2 gives notes of brown sugar melted into a brown butter sauce along with some light oak spice. Overall, the mouthfeel feels fuller than Glass 1.
Finish: The finish shows off some rye spice mixed with sweet cherries and molasses. There's also buttered biscuits and a little bit of oak.
Score: 7.3/10
Semi Blind Reveal
Glass 1: Elmer T. Lee
Glass 2: Blanton's Single Barrel
Winner: Blanton's Single Barrel!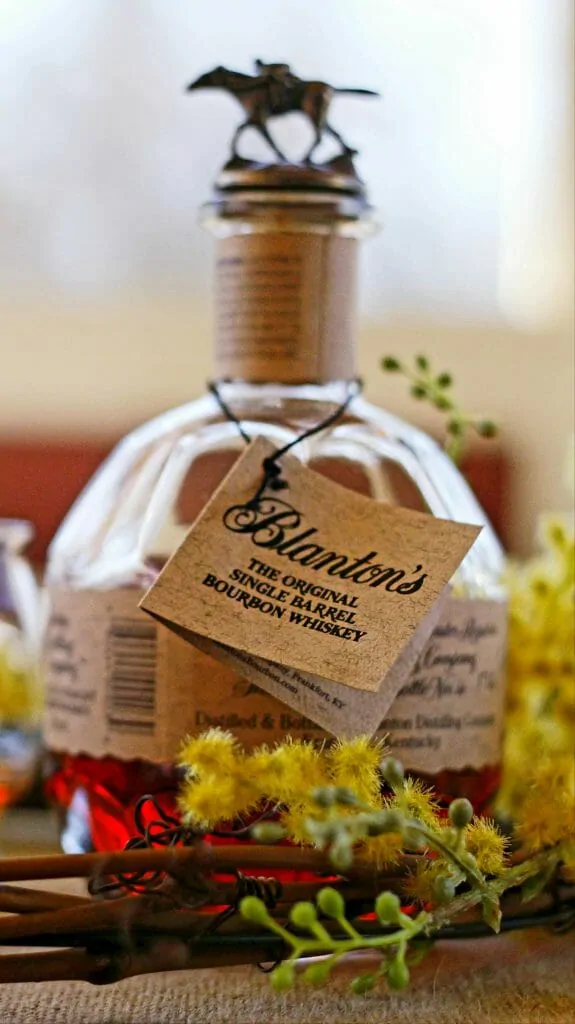 The winner was a little surprising to me given how much of a cult status that Elmer T. Lee has. But what this semi-blind comparison showed me was that although neither of these bottles exhibited any flaws, they can differ in terms of complexity and impact of flavors. And one thing I must continue to stress is that both of these are single barrels, which means that every bottle will be a little bit different.
Final Thoughts
ETL's popularity and secondary price is completely overinflated while Blanton's more than likely has gained its status from the 80's and 90's bottles of spectacular aged juice and the unique bottle shape and topper. There's really no need to rush the stores to find this or feel like you missed out, but if you must, Blanton's is the one I recommend the most.
Ratings Breakdown
1 | Disgusting | Drain pour (Example: Jeffers Creek)
2 | Poor | Forced myself to drink it
3 | Bad | Flawed (AD Laws 4 Grain BiB, Clyde Mays anything)
4 | Sub-par | Many things I'd rather have (Tincup 10 year)
5 | Good | Good, solid, ordinary (Larceny, Sazerac Rye)
6 | Very Good | Better than average (Buffalo Trace, OGD BiB)
7 | Great | Well above average (Old Ezra Barrel Proof, Old Weller Antique)
8 | Excellent | Exceptional (Michter's Barrel Proof Rye, Four Roses Barrel Strength)
9 | Incredible | Extraordinary (GTS, 13 Year MGP or Canadian Rye)
10 | Insurpassable | Nothing Else Comes Close (William Larue Weller)
Featured Products
Description:

The Aged & Ore Neat Traveler is a complete travel kit for spirits. We combined our widely praised Neat Glass with one of our 3oz Flight Bottles and housed them together in a custom EVA travel case. Perfect for a night away with your favorite pour. The tie
Description:

The Aged & Ore Bottle Flight is a premium set of 4 custom silicone wrapped glass bottles designed to transport and share samples of your favorite spirits. The flight bottles come in a custom EVA travel case that fits perfectly in any small bag. An Aged &
Description:

This Bundle combines two of our crowd favorite products, creating the ultimate travel bundle to bring along your favorite spirits and glassware. Bundle Includes: Neat Traveler (Gray) Bottle Flight (Gray) Note: This bundle is only available in gray and col
*Bourbon Culture is reader-supported. When you buy through links on our site, we may earn an affiliate commission.