*Bourbon Culture is reader-supported. When you buy through links on our site, we may earn an affiliate commission.
This Elijah Craig Single Barrel pick is the third single barrel picked by the Neat Drinker's Association (NDA). The first two picks, California Drammin' (Russell's Reserve) and The Blueprint (Maker's Mark) showcased the group's talent at picking barrels at a higher proof level.
But for Elijah Craig picks, care must be taken in finding the perfect barrel because the low proof has the unfortunate ability to mute flavors and make the whole experience one-dimensional.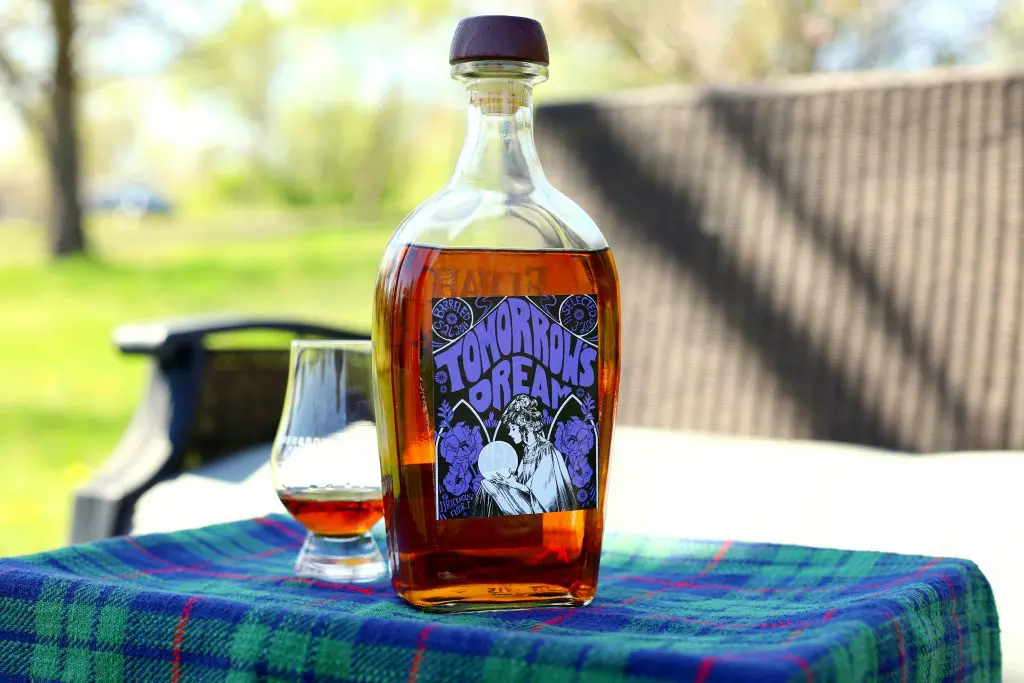 I was involved with this barrel pick along with three other members from the NDA to include u/fuzzywildcat, u/airwalker12 and u/dr0me. Picking an Elijah Craig barrel that could raise the bar in the eyes of enthusiasts was going to be tough, but we felt that with our collective pallets that we would be able to pick a winner. We were also prepared to reject all barrels if we felt they did not pass our high standards.
After 24 hours of sampling, comparing notes and bantering, we had what we felt like was a barrel that satisfied all of our wants. This bottle was sold at various retailers around The Bay Area and I was happy to get one of them. So how does it taste? I'll attempt to keep my bias in check as I finally get a chance to sample the final product now that it's in a bottle in front of me.
Tasting Notes
Nose: The nose starts out with that familiar scent of Heaven Hill nuttiness. There's soft vanilla, sweet caramel and even some melted chocolate. I get some hints of grated orange peel, cinnamon spice and a tiny bit of ash.
Palate: The mouthfeel is moderately coating (which is sometimes and issue with EC) and starts off just like the nose did with plenty of nuts, oak spice and baker's chocolate. It begins to lean more towards the sweet side with flavors of candy bar nougat and vanilla coffee creamer.
Finish: I'm happy to find a decent amount of oak spice and cedar cigar box on the finish, which seems to show its age nicely. There's also a lingering caramel sweetness too.
Score: 6.8/10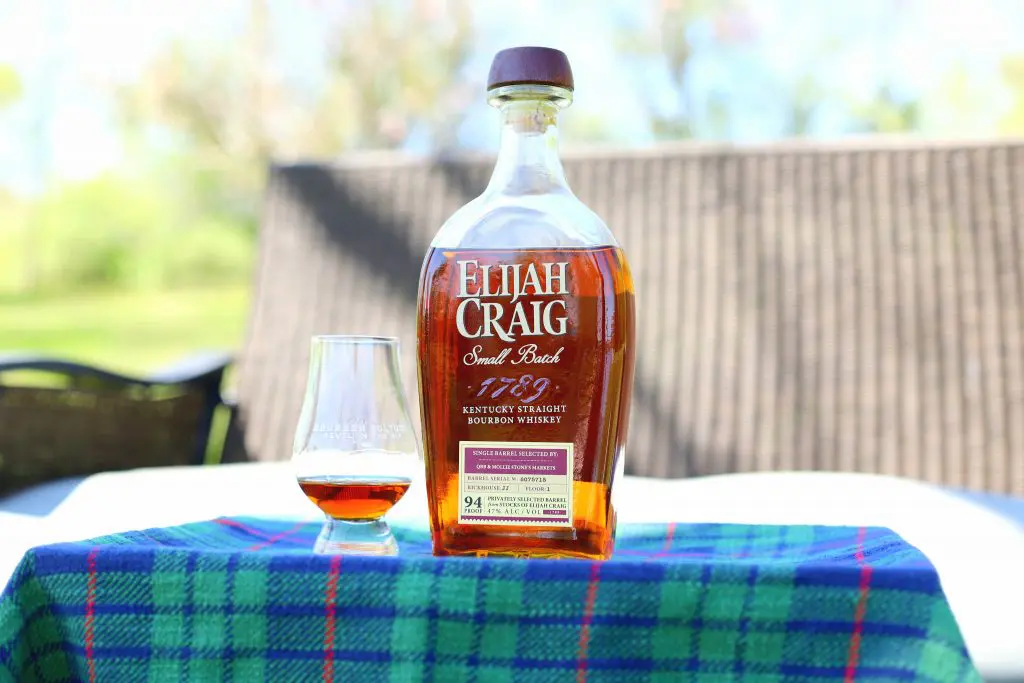 Just like when I drink the barrel proof version of Elijah Craig, one of the main flavors I love to find is chocolate. But to find it in the 94 proof variety is very rare. Finding chocolate in this bottle of Elijah Craig makes it climb to the top of my EC picks for this reason alone. There was also a nice amount of soft baking spices and plenty of sweetness to keep this delicious and interesting.
Elijah Craig's Single Barrel Program will soon focus their attention towards the nationwide release of barrel proof offerings. It goes without saying that enthusiasts will probably be quick to forget about the 94 proof versions that were offered for the last 10 years or so.
But that still doesn't discount the incredible value these picks bring to the table. It's getting increasingly hard to find a 9+ year old bottle of bourbon below $30 in today's landscape.
Final Thoughts
Tomorrow's Dream is a pick that should withstand the sands of time as it harkens back to a barrel pick program that delivered great tasting, well-aged bourbon at rock bottom prices. It's just about as good as they come.
Ratings Breakdown
1 | Disgusting | Drain pour (Example: Jeffers Creek)
2 | Poor | Forced myself to drink it
3 | Bad | Flawed (AD Laws 4 Grain BiB, Clyde Mays anything)
4 | Sub-par | Many things I'd rather have (Tincup 10 year)
5 | Good | Good, solid, ordinary (Larceny, Sazerac Rye)
6 | Very Good | Better than average (Buffalo Trace, OGD BiB)
7 | Great | Well above average (Old Ezra Barrel Proof, Old Weller Antique)
8 | Excellent | Exceptional (Michter's Barrel Proof Rye, Four Roses Barrel Strength)
9 | Incredible | Extraordinary (GTS, 13 Year MGP or Canadian Rye)
10 | Insurpassable | Nothing Else Comes Close (William Larue Weller)
Featured Products
Description:

The Aged & Ore Neat Traveler is a complete travel kit for spirits. We combined our widely praised Neat Glass with one of our 3oz Flight Bottles and housed them together in a custom EVA travel case. Perfect for a night away with your favorite pour. The tie
Description:

The Aged & Ore Bottle Flight is a premium set of 4 custom silicone wrapped glass bottles designed to transport and share samples of your favorite spirits. The flight bottles come in a custom EVA travel case that fits perfectly in any small bag. An Aged &
Description:

This Bundle combines two of our crowd favorite products, creating the ultimate travel bundle to bring along your favorite spirits and glassware. Bundle Includes: Neat Traveler (Gray) Bottle Flight (Gray) Note: This bundle is only available in gray and col
*Bourbon Culture is reader-supported. When you buy through links on our site, we may earn an affiliate commission.