*Bourbon Culture is reader-supported. When you buy through links on our site, we may earn an affiliate commission.
It's been a little over a year since I put out an article on why I don't buy Elijah Craig Barrel Proof batches anymore. Many people overlooked the point I was trying to make and misconstrued my words as me not liking Elijah Craig Barrel Proof. That wasn't what I was trying to convey at all. The point was that each batch was becoming so similar to the last one that I didn't feel like I had to go chasing every release to see if it was the next "unicorn." There would be no "surprise" releases where one batch is wildly different from the rest.
I felt vindicated in my lack of enthusiasm about the brand after Heaven Hill announced the end to ECBP's 12 year age statement in favor of a "moving target" age statement. I covered my opinion about it here where I said that this will give them the ability to sell us 10 to 11 year old batches 90% of the time while occasionally throwing us a bone with a more mature release (over 12 years old) every now and then.
Well, here's our bone.
Elijah Craig Barrel Proof Batch C923
I think what surprised me so much when I first saw the stats for ECBP C923 was not the age, but the proof. Heaven Hill's own representatives have been telling groups as far back as 2021 during the "You Do You" bottling experience that all ECBP barrels were henceforth being pulled from the lower tiers of 3 pre-determined warehouses. The purpose was to achieve higher barrel yields at the expense of overall lower proofs. Sure enough, it seemed like every batch from 2021 onward hovered between 120 and 125 proof.
While that proof is perfectly acceptable for some, I was disappointed with how plain it seemed to make each ECBP batch. I longed for the high-proof hitters that were shockingly sippable. Many shared my same sentiments.
This is why my mouth began to salivate when I saw that C923 was bottled at 133.0 proof. This would be the hottest proof for an ECBP release since C920. In fact, it would be the fourth highest proof out of all new label ECBP batches – dating back to January 2017.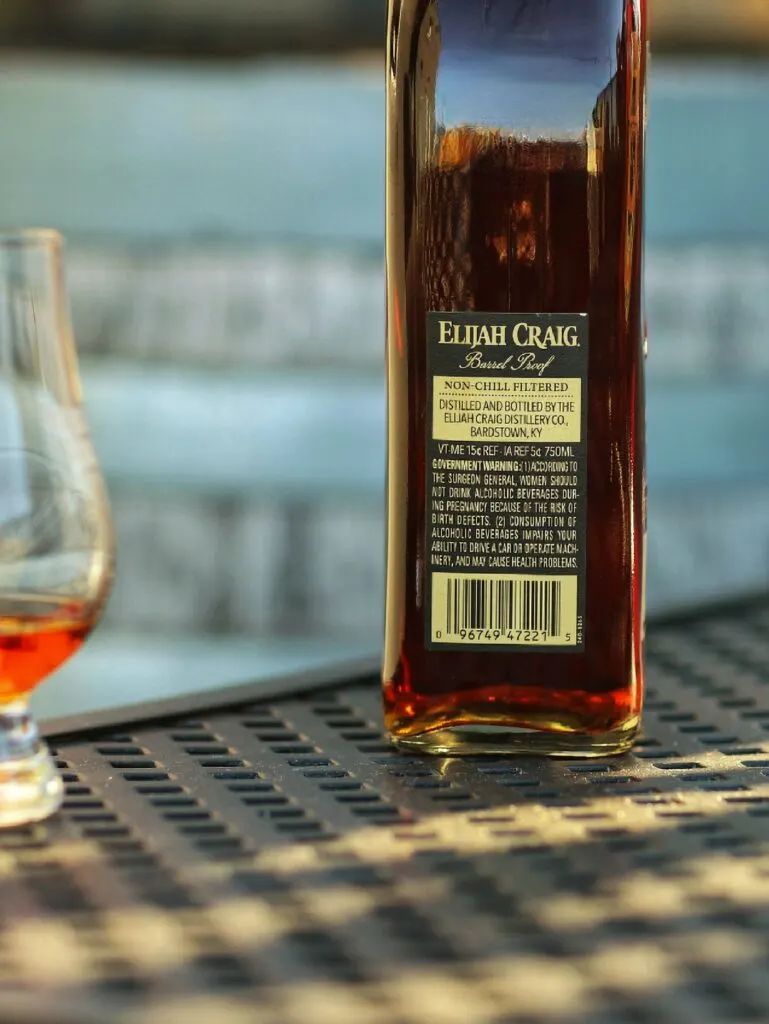 Of course, the age was nothing to sneeze at either. Coming in at 13 years and 7 months at minimum meant that there should be plenty of oaky goodness to go around. Later, a source divulged to me that there were barrels as old as 15 and 17 years old in the batch too. Hearing this immediately made my hopes go through the ceiling – were we about to experience an ECBP batch that was similar to the old label (aka pirate bottles) of yore?
So obviously I had to search for a bottle. Luckily, Hudson Wine Market in Fort Lee, NJ had one for sale that I was able to purchase. This would be my first ECBP purchase in over 2 years. So what did I think? Is ECBP back to their old form? Is this the one bottle you need to chase down? Let's find out. I sampled this neat in a glencairn.
Tasting Notes
Nose: The first note that smacks my nose is vanilla. This is actually a common experience I have with higher aged products from Heaven hill. Traditional ECBP notes like caramel, oak and nuts (in this instance, toasted hazelnuts) are available in droves. There is a wood varnish note that speaks to the age of the barrels that were used – nice! But the one note that sticks out that I typically don't find in ECBP is this sort of berry compote scent that adds a new dimension from the typical "melted candy bar" experience I typically find.
Palate: Even with the first sip, there are a lot of tannins on my tongue to pick apart and comprehend. Seasoned oak is a given, but I also find a good amount of barrel char and leather. The latter is a flavor that I don't often get with Elijah Craig products – it's more of a Barton thing for me. Moving along, sweetness comes from caramel and nougat while chocolate and vanilla add additional layers. Fruit notes once again surprise me because it's something that I just don't find a lot with Heaven Hill – there's bits of cherries and blackberries which are really enjoyable. They are contrasted only by soft baking spices. Don't be fooled by the flavors I've found, there is still a decent amount of heat that comes with each sip. The mouthfeel also has a medium kind of viscosity.
Finish: A more simple finish than I was expecting on the palate. Notes of toffee and crème brûlée bring the sweets while cinnamon and oak spice smolder for a while. The fruit notes seem to have disappeared. Darn, I was really enjoying our time together.
Score: 8.4/10
Batch C923 was a joy to drink. It had everything I wanted in an ECBP with a little bit extra because of those fruit notes. Each flavor was bold and powerful and it represented what enthusiasts desire from this label. I don't know who had the authority to make changes to the batch that allowed such a high proof, but keep up the good work. And tell whoever made the decision to give us two years of low-proofed ECBP to "lick rust."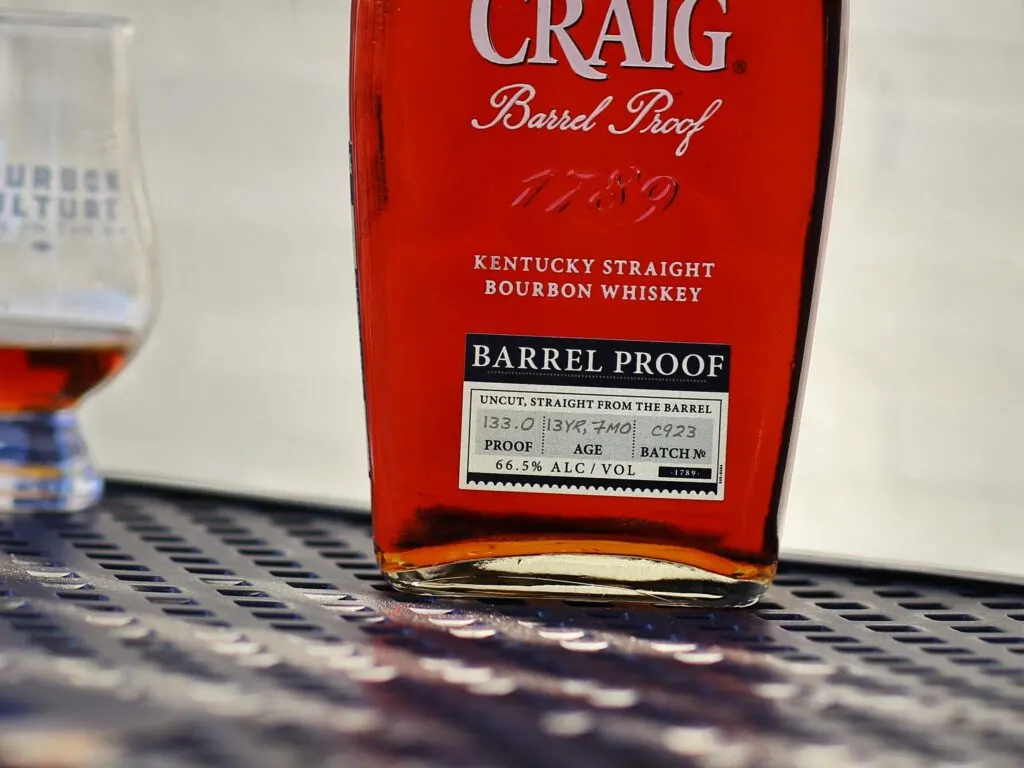 Not to be blinded by my own beaming assessment of this batch, I do want to add that this batch still wasn't wildly different from most batches in the modern ECBP era. That's a good thing for most who expect these kind of flavors.
Final Thoughts
I'll go ahead and say it so you can stop reading this review if you're looking at this bottle in a liquor store right now – just buy it. This is a return to greatness for the Elijah Craig brand and one that I would encourage anyone to get their hands on. For those of you who don't live near the Heaven Hill gift shop to get their cool releases or who aren't connected enough to get a Parker's Heritage release, this should be your holy grail.
C923 goes a long way in warming my cold heart that I have for the current state of ECBP. I know I shouldn't get my hopes up because A124 is probably going to be like 10 years old and 115 proof or something, but for now I'll just live in the moment. The Shapira's have given us a bottle worthy of the ECBP name and the lesson is to not look a gift horse in the mouth – or else we might not get a release like this for another two years.
Featured Products
Description:

The Aged & Ore Neat Traveler is a complete travel kit for spirits. We combined our widely praised Neat Glass with one of our 3oz Flight Bottles and housed them together in a custom EVA travel case. Perfect for a night away with your favorite pour. The tie
Description:

The Aged & Ore Bottle Flight is a premium set of 4 custom silicone wrapped glass bottles designed to transport and share samples of your favorite spirits. The flight bottles come in a custom EVA travel case that fits perfectly in any small bag. An Aged &
Description:

This Bundle combines two of our crowd favorite products, creating the ultimate travel bundle to bring along your favorite spirits and glassware. Bundle Includes: Neat Traveler (Gray) Bottle Flight (Gray) Note: This bundle is only available in gray and col
*Bourbon Culture is reader-supported. When you buy through links on our site, we may earn an affiliate commission.