*Bourbon Culture is reader-supported. When you buy through links on our site, we may earn an affiliate commission.
Finding out any information on the Down Home brand is extremely hard. Only by combing through what little internet data there is out there and talking with all of my friends have I been able to source together some semblance of their story and who they are affiliated with.
In 2019, Whiskey Thief Distilling, located in Franklin County (near Frankfurt, KY), began to roll out with a brand called Down Home. Even though Whiskey Thief Distilling had already been distilling their own whiskey for 5 years or so at that point, they saw a market for sourced bourbon they could sell quickly for a profit. I'm not sure on this part of the story, but I believe that Whiskey Thief Distilling also uses their sourcing power to help obtain the barrels used in brands like Good Times and Fern Creek. If you are deep into the scene and know of any additional information about them, please send me a message.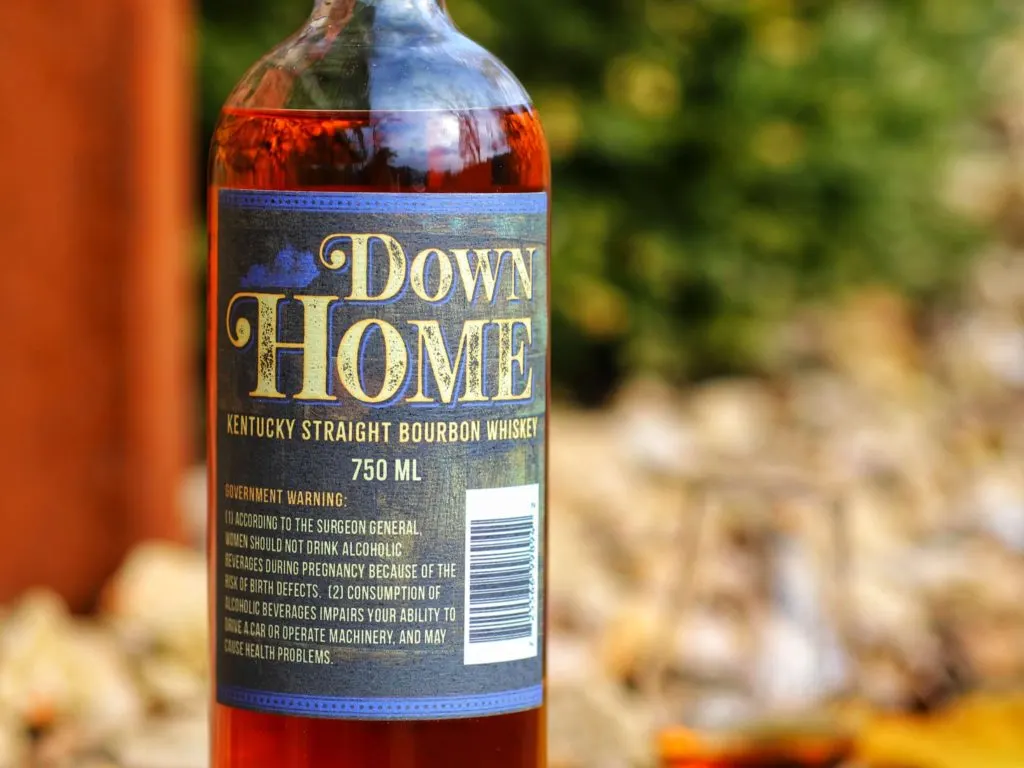 The second ever release of Down Home Bourbon
Anyway, the first batch (which was actually a single barrel) of Down Home was a 12 year old bourbon that was sourced from Brown-Forman. To obtain a barrel like this was extremely rare as nobody was getting ahold of Brown-Forman barrels at this stage of bourbon mania. But so few people knew it was a Brown Forman product that it sat on Liquor Barn shelves in Kentucky for a while as most consumers were unaware of what it was (plus the price tag was around $180).
The bottle we have today is the successor to Batch 1 and also carries a 12 year age statement. But the proof is significantly lower than the first batch, coming in at 113.2 (Batch 1 was over 129). Some fans of the brand have speculated that the source of the whiskey inside is also Brown-Forman, just like Batch 1 was, but I have found another online reviewer saying that he found out the mashbill was 74/18/8 which means it is Barton.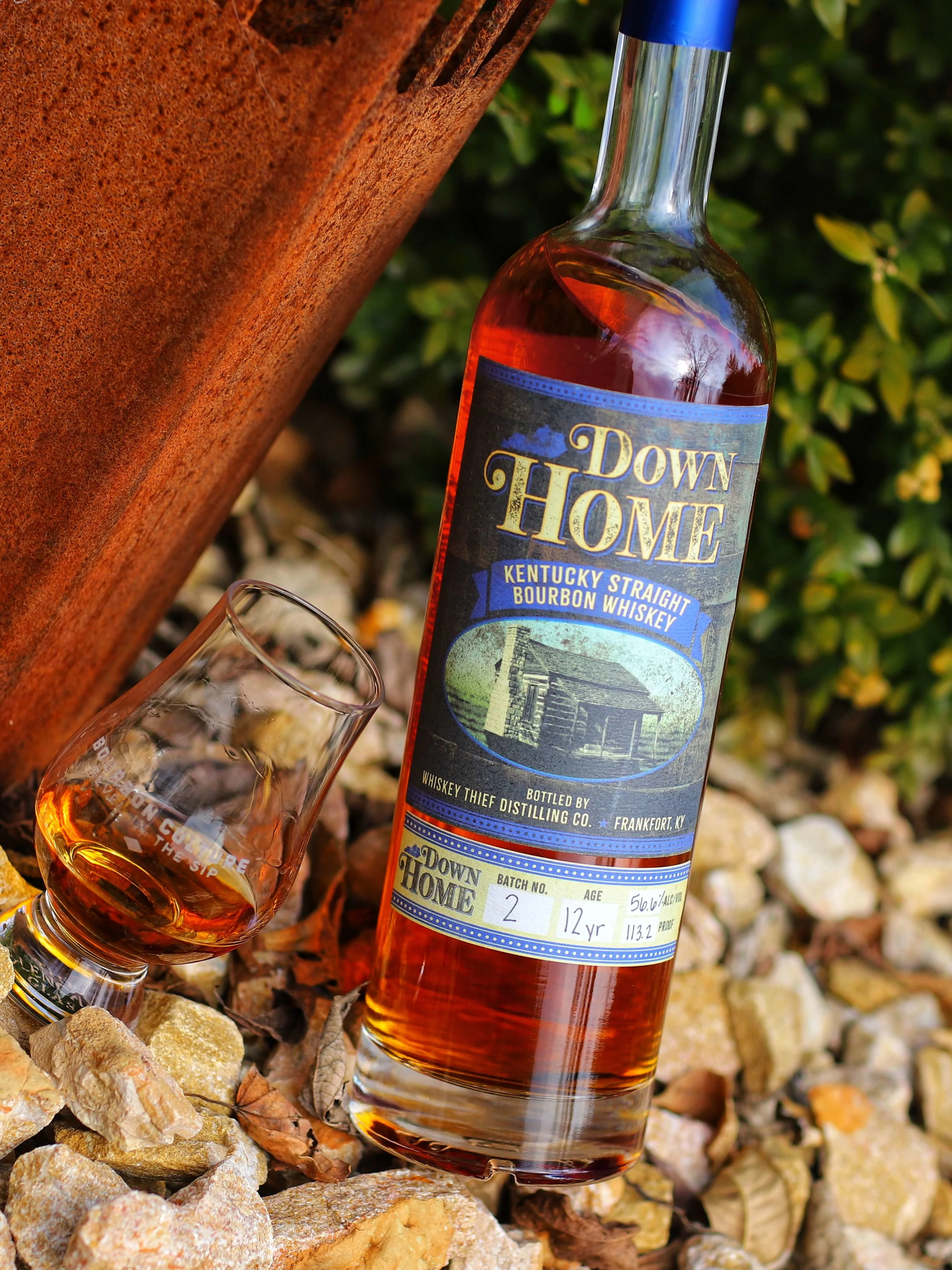 12 year old Barton can be very good in the right conditions. Personally, I split my opinion on 12+ year Barton into two categories. The first is that if the batch gets too large, it ends up tasting like a very generic bourbon. The second is that if the barrels are carefully selected, it has the opportunity to really show off how well Barton can make a bourbon. Would Down Home Batch 2 be the former or the later? Time to find out. I sampled this neat in a glencairn.
Tasting Notes
Nose: The nose has a very rich oak quality to it. But this oak isn't sharp nor is it overly bitter, instead I can only describe it's aroma as "soft." I also detect another kind of wood scent floating around, much like cedar. Sweet notes of honey drizzled over figs, apples and dates add sweetness and some dark, dried fruits. The spices are a mixture of vanilla, chocolate and cinnamon and really compliment the other scents well.
Palate: Such a remarkably sweet and velvety mouthfeel. Rich oak continues to be a theme of this drink. Fruit flavors continue to showcase a darker and drier side with spiced pears, figs and plums. Tannins are well integrated and give me a lot of tobacco and leather. Everything is rich and dark and delicious. This is such a classic, old bourbon through and through. The honeyed sweetness is perfect while being a touch on the dry side. Vanilla custard tastes much heavier than usual. There is a thick and syrupy sensation that also coats my tongue, like a berry syrup of some kind.
Finish: Sweet oak and toasted caramel linger for a while. Well-worn leather shoes, pipe tobacco, soft cinnamon and anise remain. Only upon the finish do the rye notes come out to play. There's not much of them but they're very nice when you find them.
Score: 8.7/10
This was one superb example of a highly aged bourbon that tastes even more aged than it actually was. I feel pretty confident that this was not a Brown-Forman product after all. I find it to be missing that trademark "wood polish" note that I typically associate with their products. Make no mistake, the oak and other tannic notes are out in full force here, but it doesn't have the traits I find from bourbon aged in temperature controlled warehouses.
Final Thoughts
If this was given to me blind, I would have guessed this bourbon is easily 16 years old or more. Everything tastes so dark and rich. The proof is at that perfect point to be strong enough to identify every flavor but low enough to not have any of those flavors blocked by heat. I would have also been very hard pressed to identify that this was a Barton product in the end without the large amount of leather notes I experienced on my tongue.
Down Home seems to now concentrate on using younger MGP bourbon and rye whiskey for their releases along with occasionally using toasted barrel finishes to add more layers of flavor. I don't expect we'll see them put out any more highly aged Kentucky bourbon again, so that's why these releases are so valuable now. It took more than a year after they were first put up for sale that enthusiasts slowly began to realize how great Batch 1 and 2 were (as well as the source). Sadly, this means that tracking one down for yourself is next to impossible. But if you ever get a chance to get a pour from this bottle, don't turn it down.
Featured Products
Description:

The Aged & Ore Neat Traveler is a complete travel kit for spirits. We combined our widely praised Neat Glass with one of our 3oz Flight Bottles and housed them together in a custom EVA travel case. Perfect for a night away with your favorite pour. The tie
Description:

The Aged & Ore Bottle Flight is a premium set of 4 custom silicone wrapped glass bottles designed to transport and share samples of your favorite spirits. The flight bottles come in a custom EVA travel case that fits perfectly in any small bag. An Aged &
Description:

This Bundle combines two of our crowd favorite products, creating the ultimate travel bundle to bring along your favorite spirits and glassware. Bundle Includes: Neat Traveler (Gray) Bottle Flight (Gray) Note: This bundle is only available in gray and col
*Bourbon Culture is reader-supported. When you buy through links on our site, we may earn an affiliate commission.