*Bourbon Culture is reader-supported. When you buy through links on our site, we may earn an affiliate commission.
Cask 111 Proof
Chattanooga Distillery is one of those craft distilleries that went about their operations early on with a fierce devotion to making it big. Their distillery is huge, beautiful and state of the art. They had a gameplan from the start to source some bourbon (MGP) to get their name out there and sold it under the "1816" label while their own distillate came of age (see my review of an Alabama Bicentennial Single Barrel of 1816).
High Malt Series
Last year in the summer, they achieved their goal and began to bottle their new "High Malt" series of bourbon for a large release among many states in the South. Being a "High Malt" meant that the mashbill has a higher percentage of malted barley in the mix, like Honey Malt and Caramel Malt. See my review on the 91 proof version of Chattanooga's whiskey to read more about it.
But whereas the 91 proof bottling used a Solera method of blending, The Cask Strength version dumps out 8-12 barrels, unfiltered, to make up their small batch. Then they bottle it at a consistent 111 proof. Aged for a minimum of 2 years, it appears to be too young at first, but with the specialty mashbill, maybe they've stumbled onto something. So let's dive in and check out how this tastes. I sampled this neat and from a glencairn.
Tasting Notes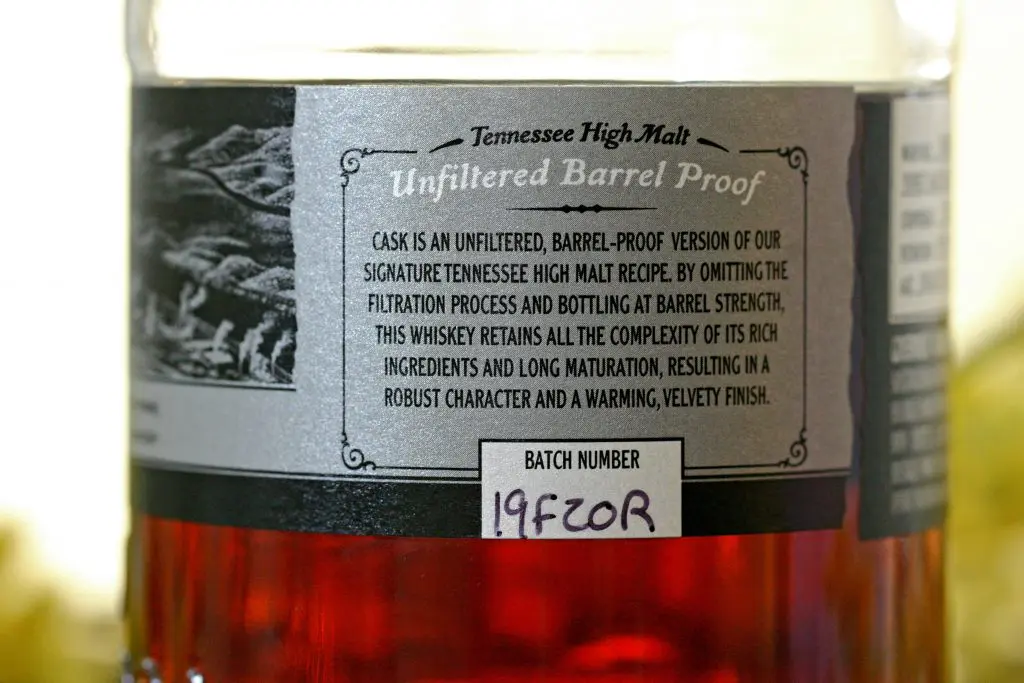 Nose: There is an aroma of warm baked caramel French Toast to kick off the sweet smelling nose. There's also a little bit of black tea leaves and sweet mint to add depth and complexity to the aroma. And oddly enough, I get some sweet cranberry bread notes that could swing back and forth between being a cherry note depending on how my nose is detecting that day.
Palate: Initially, some heat hits only the front of my tongue and not the back with smoldering Tellichery Peppercorns. But the heat isn't obtrusive and begins to fade away as the palate gets real sweet with canned peaches, raspberries and Goetze's Cow Tales candies. I was not expecting the palate to have a creamy mouthfeel for the age statement it carries, but it's very pleasant.
Finish: The sweetness from the palate begins to transform into flat Dr. Pepper soda. The finish is one of the most interesting parts about this bourbon because of the mishmash of fun flavors like dry leather, strawberries, lime zest, cinnamon and barrel char. It's a complex and diverse assortment of flavors that always leaves your taste buds interested in the next sip.
Score: 7.5/10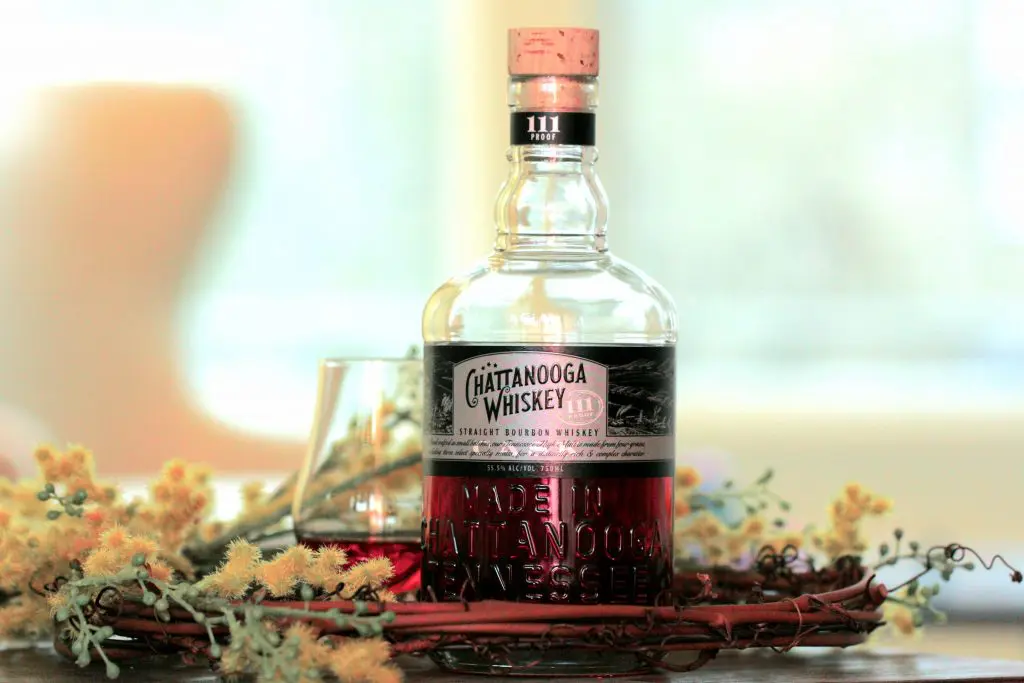 I am thoroughly impressed by the lack of any telltale young whiskey traits. I expected to come across at least some bitterness, acetone tastes or lots of "green" wood, but got none. Instead, I believe that the malt that they use really softens up the whole dram and less complex and pleasant aromas shine through. And for around $40-45 depending on the store, I can honestly say that this is a great deal considering what other craft distilleries are charging for their products. I'm a sucker for a good deal and this one is that. It's a great sipping whiskey that I think a lot of people can enjoy. Now if only I can get my hands on some of their experimental mashbills that they're working on!
Ratings Breakdown
1 | Disgusting | Drain pour (Example: Jeffers Creek)
2 | Poor | Forced myself to drink it
3 | Bad | Flawed (AD Laws 4 Grain BiB, Clyde Mays anything)
4 | Sub-par | Many things I'd rather have (Tincup 10 year)
5 | Good | Good, solid, ordinary (Larceny, Sazerac Rye)
6 | Very Good | Better than average (Buffalo Trace, OGD BiB)
7 | Great | Well above average (Old Ezra Barrel Proof, Old Weller Antique)
8 | Excellent | Exceptional (Michter's Barrel Proof Rye, Four Roses Barrel Strength)
9 | Incredible | Extraordinary (GTS, 13 Year MGP or Canadian Rye)
10 | Insurpassable | Nothing Else Comes Close (William Larue Weller)
Featured Products
Description:

The Aged & Ore Neat Traveler is a complete travel kit for spirits. We combined our widely praised Neat Glass with one of our 3oz Flight Bottles and housed them together in a custom EVA travel case. Perfect for a night away with your favorite pour. The tie
Description:

The Aged & Ore Bottle Flight is a premium set of 4 custom silicone wrapped glass bottles designed to transport and share samples of your favorite spirits. The flight bottles come in a custom EVA travel case that fits perfectly in any small bag. An Aged &
Description:

This Bundle combines two of our crowd favorite products, creating the ultimate travel bundle to bring along your favorite spirits and glassware. Bundle Includes: Neat Traveler (Gray) Bottle Flight (Gray) Note: This bundle is only available in gray and col
*Bourbon Culture is reader-supported. When you buy through links on our site, we may earn an affiliate commission.