*Bourbon Culture is reader-supported. When you buy through links on our site, we may earn an affiliate commission.
For some reason I like to memorize numbers and facts of the whiskey I drink. Since Barrell has so many lines of whiskey and batches within, it's hard for most people to keep up, but it's something that I enjoy. A way I compartmentalize the batches they release is by breaking them down into different significant events. Take Batch 010 for instance. That was the first batch to use all MGP bourbon. Or Batch 013; that was the first batch that finally blended bourbon from different distilleries together. Then there was Batch 025 which was the first time Barrell confirmed that they had blended in wheated bourbon. Most recently there was Batch 030 which saw the first time Barrell blended in a bourbon from a state other than Indiana, Kentucky or Tennessee.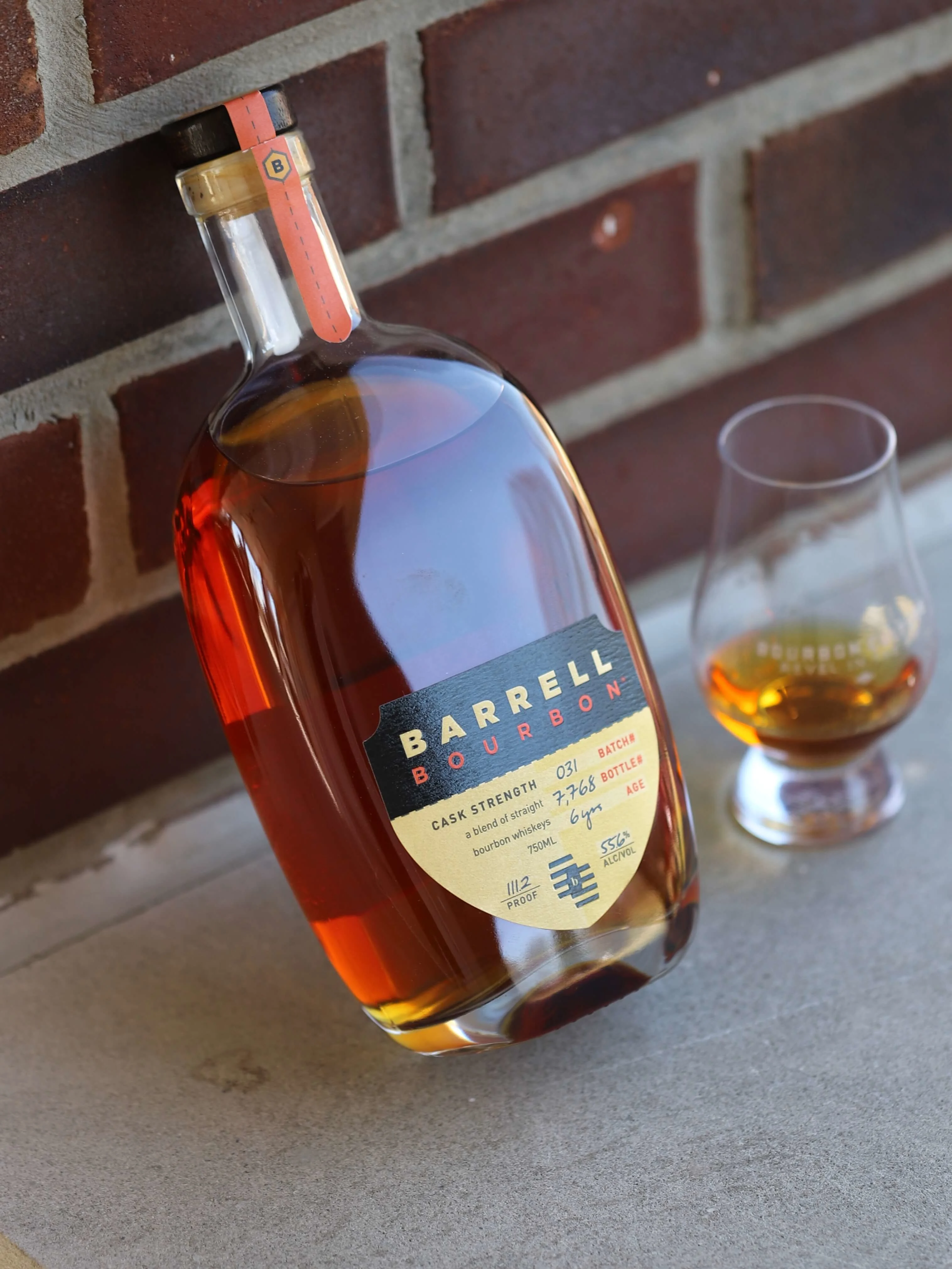 Barrell Bourbon Batch 031
All of those batches represent major shake-ups that showed that Barrell was not done innovating with their blends. Batch 031 can be added to that list because it's the first time Barrell acknowledges using MGP's unique, high-corn bourbon mash bill. This mash bill gets confused with MGP's Light Whiskey all the time because their recipes both consist of 99% corn and 1% malted barley. The difference is that MGP's Light Whiskey is distilled to a much higher proof, barreled at a much higher proof (140) and is aged in used barrels. But MGP decided to use this mash bill to make a bourbon too, putting it in a new charred oak barrel at 120 proof. Up until now, the largest client for these barrels may be Indiana's own West Fork Whiskey. They bottle it for their Old Hamer (and Hugh Hamer) lines of bourbon.
I happen to like this mash bill in certain situations. The large amount of corn gives it a very sweet character while also carrying an array of baking spices. It's like finding a piece of candy corn inside your spice cabinet, or eating cornbread sprinkled with pumpkin pie spice. It also shows itself remarkably adept to complimenting flavors of finishing barrels. I'm assuming it's going to be just as good at complimenting the flavors of other bourbon that Barrell blended with it.
Barrell's own press release informs us that they have also used wheated bourbon and highly aged Tennessee bourbon in this blend. Therefore what we're getting is technically a four grain bourbon but one that should lean more towards being sweet and soft. But enough talk about what it could be, let's find out what it is. I sampled this neat in a glencairn.
Tasting Notes
Nose: Notes of cinnamon and sweet cream coupled with fresh cornbread muffins. Additional fruit and spice notes can be found like apple butter, nutmeg and peppery papaya. Hints of chocolate milk powder. nutmeg, artificial vanilla and caramel can also be found. All bring together a powerful, yet simplified array of scents that give the impression that this is a wheated bourbon you're smelling.
Palate: A surprising amount of oak and leather greet my tongue. I feel confident in knowing the source of these barrels, but I wouldn't have expected this much wood to be present. Overall, the mouthfeel is loaded with brown baking spices, caramel and some dried trail mix fruits. This may be the closest a batch has tasted to the legendary Barrell Batch 018 (aka, the cinnamon bomb batch). I can taste the heavy corn influence, but it is well integrated with the other bourbons in the blend. The chocolate on the tongue is much more alkaline than I was expecting, which brings down the sweetness of the bourbon a bit. I believe that some of that alkalinity is also from the trademark minerality of the barrels of Dickel that have been blended in. It balances things out, but enthusiasts may find it to be a tad bitter.
Finish: Lots of dried wood and almond paste on the palate. This drinks much older than the sum of its components. Dark chocolate, lingering notes of cinnamon and even some lemon curd flavors remain. It's a pleasant finish that doesn't stray too far from the norm of Barrell blends.
Score: 8.1/10
For a batch that uses such a wide array of unique barrels, Batch 031 certainly has a way with integrating together every component seamlessly. The oaky, leathery undertones of those teenage barrels impart a perfect amount of influence on the younger corn-forward and chocolaty wheated bourbon barrels. This leaves behind the taste of a 12 year old Heaven Hill product mixed with a bit of Barton and Four Roses OBSK.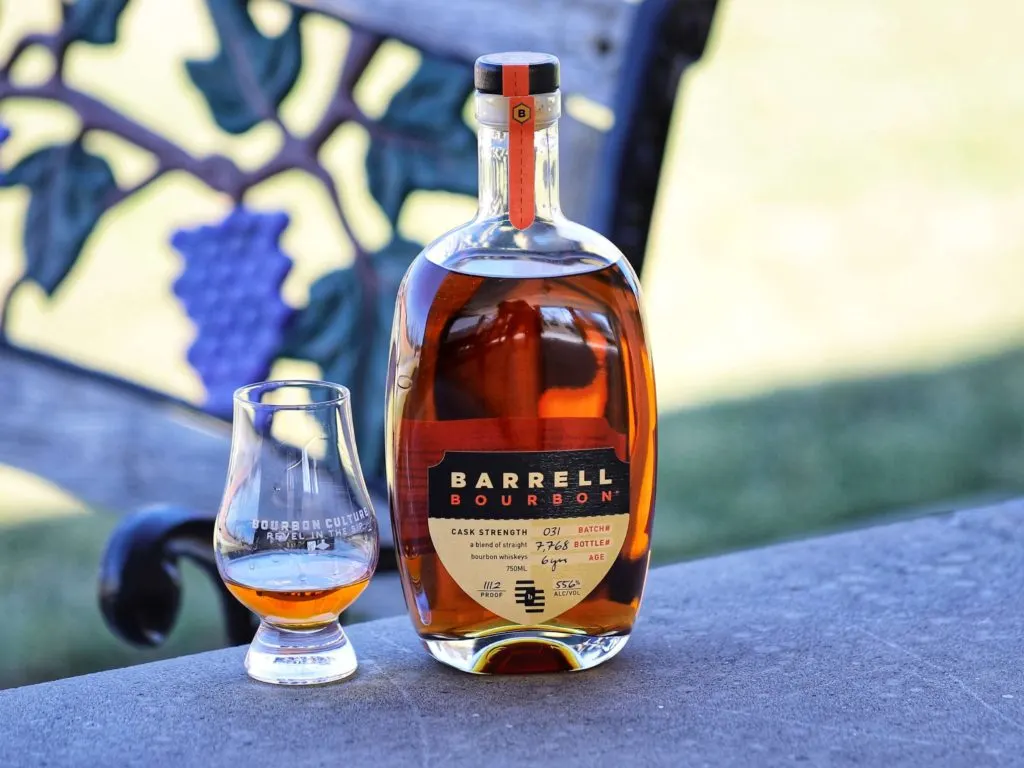 In my mind, the two best batches of bourbon that Barrell has blended together (beginning with Batch 013) have been Batch 018 and 021. Batch 018 was so popular and had such a limited bottle count that it cannot be found today. Batch 021 had more bottles but was just as popular. I have searched all over and can't find them anymore. With the release of Batch 031, it seems as if my prayers have been answered. While not an exact replica of Batch 018, it comes the closest of any recent batches to it. What I found was a cinnamon/spice forward bourbon with way more aged barrel notes than I ever expected.
Final Thoughts
With each batch of bourbon that Barrell releases, I worry that they may reveal that they've ran out of ideas. Alas, Batch 031 revisits the ideas of a previous batch even if they don't say so on their website. But that's just fine with me because Batch 018 needed an encore anyway. If Barrell ever does start to run out of ideas for their bourbon batches, then I would hope that they turn to the most awarded batches and try to recreate them. Now if you'll excuse me, I'll be camping outside of my local store waiting to see when Batch 021's sequel comes out.
Featured Products
Description:

The Aged & Ore Neat Traveler is a complete travel kit for spirits. We combined our widely praised Neat Glass with one of our 3oz Flight Bottles and housed them together in a custom EVA travel case. Perfect for a night away with your favorite pour. The tie
Description:

The Aged & Ore Bottle Flight is a premium set of 4 custom silicone wrapped glass bottles designed to transport and share samples of your favorite spirits. The flight bottles come in a custom EVA travel case that fits perfectly in any small bag. An Aged &
Description:

This Bundle combines two of our crowd favorite products, creating the ultimate travel bundle to bring along your favorite spirits and glassware. Bundle Includes: Neat Traveler (Gray) Bottle Flight (Gray) Note: This bundle is only available in gray and col
*Bourbon Culture is reader-supported. When you buy through links on our site, we may earn an affiliate commission.