*Bourbon Culture is reader-supported. When you buy through links on our site, we may earn an affiliate commission.
Craft distilleries are such a polarizing topic among enthusiasts. We are always on the lookout for who will be the next big name in bourbon or rye whiskey, but the only way to find that out is to drink a lot of questionable whiskey. The unfortunate part is that if we have an experience where the distillate tastes young or bad, we simply write them off. This is the burden of many new distilleries who are forced to sell their whiskey before it is fully matured.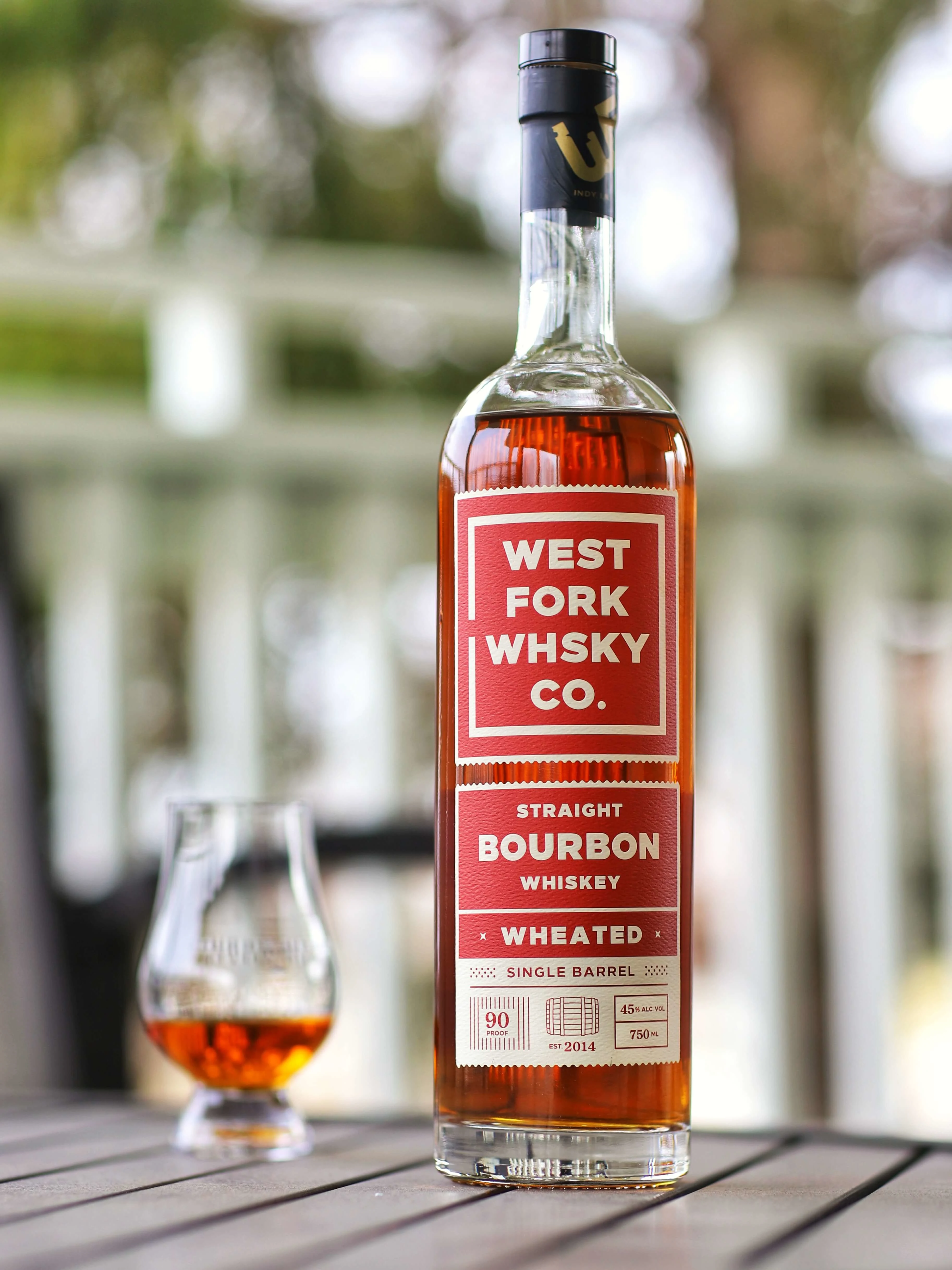 One such distillery, West Fork Whiskey, experienced some of these growing pains themselves. In an effort to get their products to market quickly, they decided to age their initial products in smaller, 30 gallon barrels. This was done in an effort to age the whiskey inside faster. In the early days, West Fork's products also carried an age designation around 6 to 12 months old.
West Fork Whiskey, rebooted
Fortune favored the distillery as they found their sales increasing and their operation outgrowing their distillery and aging facility. This led to the idea of an expansion that saw a brand new campus in the northern suburb of Indianapolis called Westfield. Before the move, West Fork decided to reboot their whiskies by implementing changes such as introducing new mash bills, using larger barrels and letting the whiskey age for longer.
After they were satisfied with the results of their new and improved whiskey, they went to work on a label rebranding. Previous labels used fun names to describe the whiskey, but in my opinion the names got too cutesy to remember which whiskey was which. The new labels use straightforward names (High Rye, High Corn, Rye Whiskey and Wheated) along with a specific color to remember each whiskey by.
The bottle I am reviewing today is their new wheated bourbon recipe. The previous range of bourbon that West Fork bottled did not included a wheated bourbon so this is entirely new, not just retooled. The recipe is clearly marked on the back as being 73% corn, 17% wheat and 10% rye. You read that last part right, they used rye in a wheated bourbon instead of malted barley! This is extremely unique and will undoubtedly have an impact on the taste over similar wheated bourbons out there.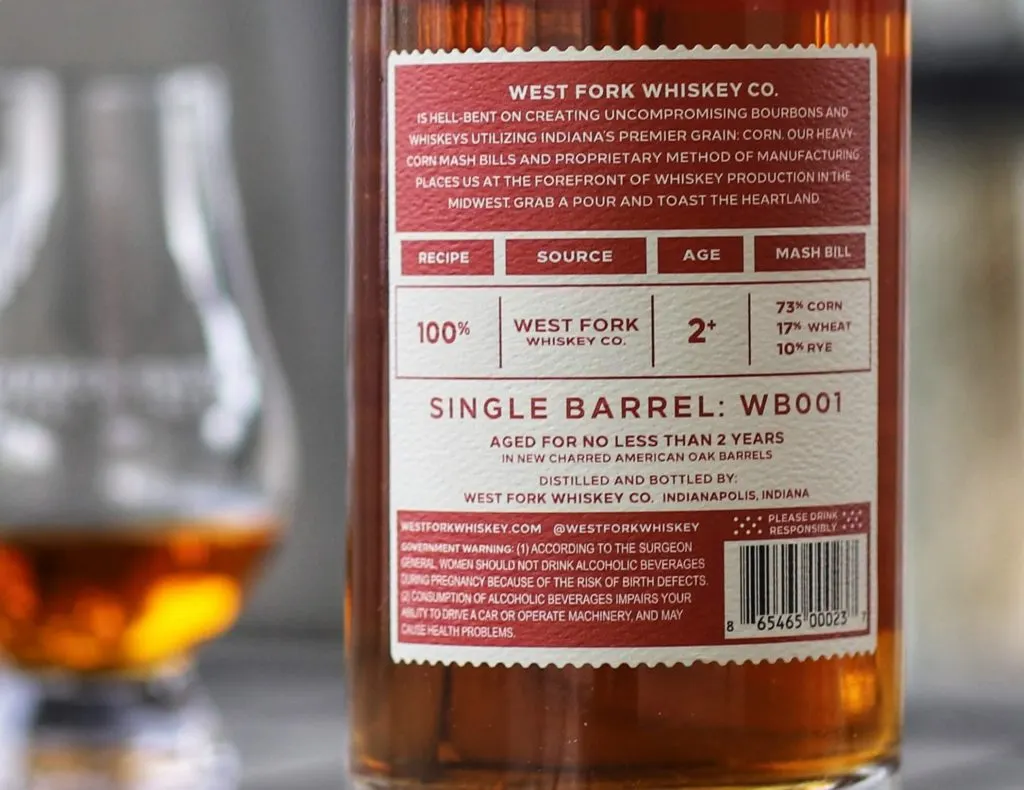 West Fork has printed that this bourbon is "no less than 2 years old" so we know it's going to be on the young side. But for the price (a reasonable $39.99), will their product show itself to be worthy of your money? Let's take a look. I sampled this neat in a glencairn.
Tasting Notes
Nose: Scents of yeast rolls with melted cinnamon butter are the first scents that pop up. Raisins and brown sugar follow close behind. Two kinds of wood are fighting for control of your nose with youthful green wood attacking a more balanced seasoned oak. I knew finding green wood scents would be a possibility, but I did not imagine that I'd find a nice, seasoned oak scent as well. I also detect the distinctively "farm-y" scent of hay bales that round out the wheated nature of the nose.
Palate: Surprisingly thick mouthfeel for the proof (90). Cinnamon and other baking spices have free roam over your taste buds making this seem either a bit hot or a bit spicy depending on how you look at it. There are some wood notes and caramelized sugars in the background but they don't stand out as much. I find apples and pears to be the dominant fruit on the tongue, but I would not describe this as a fruity bourbon. Chocolate has not yet developed on the tongue, which is a trait I usually find among wheated boubons. ln fact, there seems to be a lot of flavors that are being muted or held back that would probably require more time in the barrel to fix.
Finish: Surprisingly, the finish does not end on a hot or disjointed note. It's not even astringent or green. The finish is best summed up as being baking spice forward with a bit of mildly drying oak. There finish doesn't contain much sweetness, but it's also not devoid of it either. It's more what I'd call a pleasantly neutral amount.
Score: 5.6/10
Wheated bourbon is really tough to get right for most new distilleries. I've had some very bad examples lately to include Nelson's Green Brier First 108. That wheated bourbon has the same specs as this one except it goes through a charcoal filtering process that may or may not be responsible for the pencil eraser taste I got from it. But West Fork seems to have avoided those kinds of petrochemical tastes that young wheated products are known for. While I won't lie to you and say that this doesn't need any more time in the barrel, I will say that it is ready enough to drink straight or mix in a cocktail with right now.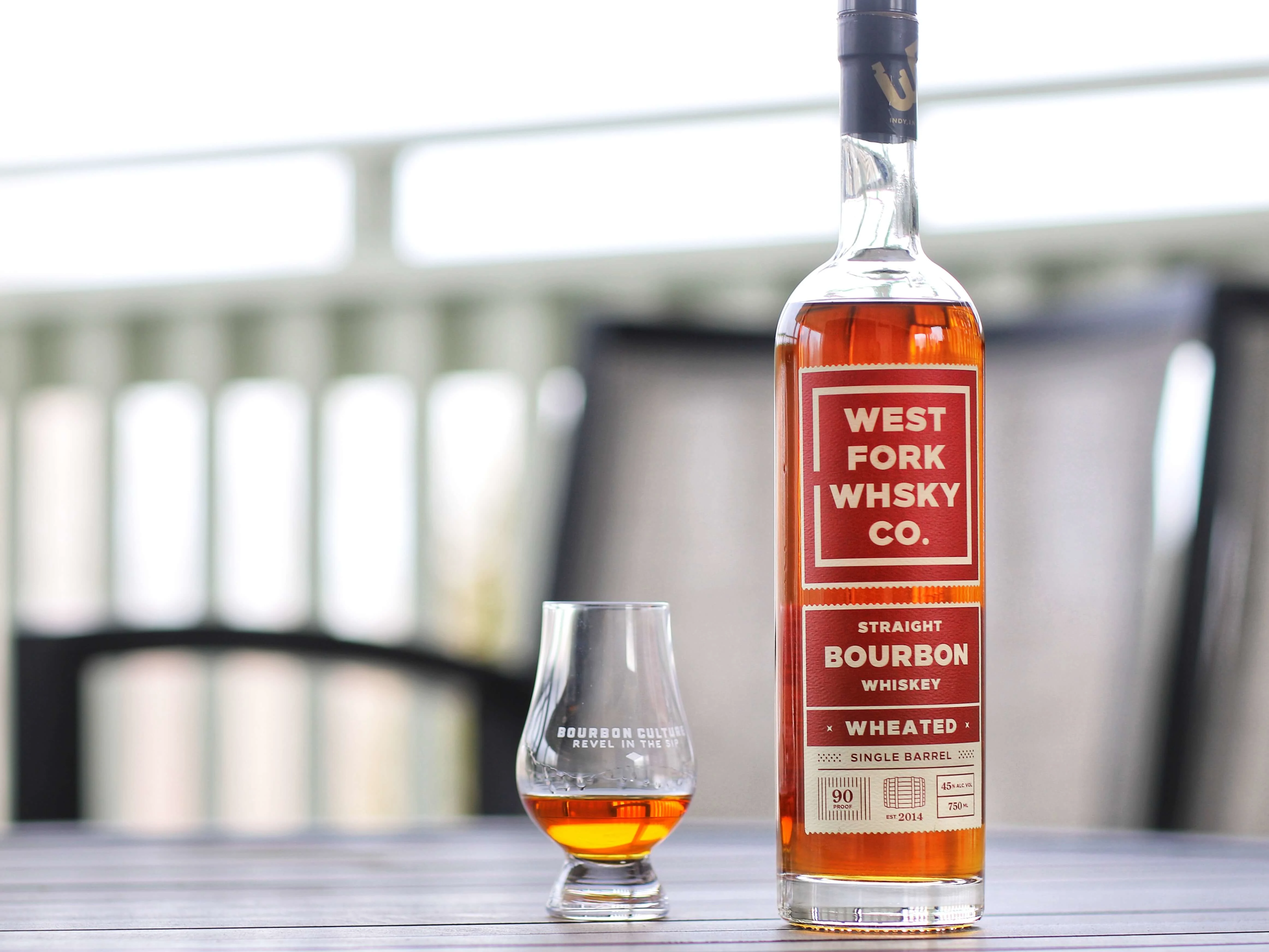 Final Thoughts
All I was hoping for was for was a pleasant sipper that didn't come off as overly harsh or excessively grainy. This bourbon does not have either of those traits. I would suggest this to anybody that is pondering picking up a bottle Maker's Mark (90 proof) to add to their bar cart. The best part is, you can feel good about supporting a local business while making the same quality of drinks. It's the best of both worlds.
Featured Products
Description:

The Aged & Ore Neat Traveler is a complete travel kit for spirits. We combined our widely praised Neat Glass with one of our 3oz Flight Bottles and housed them together in a custom EVA travel case. Perfect for a night away with your favorite pour. The tie
Description:

The Aged & Ore Bottle Flight is a premium set of 4 custom silicone wrapped glass bottles designed to transport and share samples of your favorite spirits. The flight bottles come in a custom EVA travel case that fits perfectly in any small bag. An Aged &
Description:

This Bundle combines two of our crowd favorite products, creating the ultimate travel bundle to bring along your favorite spirits and glassware. Bundle Includes: Neat Traveler (Gray) Bottle Flight (Gray) Note: This bundle is only available in gray and col
*Bourbon Culture is reader-supported. When you buy through links on our site, we may earn an affiliate commission.