*Bourbon Culture is reader-supported. When you buy through links on our site, we may earn an affiliate commission.
Barrell Bourbon has released the last numbered Bourbon Batch of 2019 with its release of Batch #022. For the first time since Batch 010 back in 2017, Barrell has not used any sort of Dickel juice in a bourbon batch. I'll call it right now, this will cause it to fly off the shelves because people that are on the fence about buying Barrell because they didn't want to taste any Dickel vitamin notes will no longer have an excuse. Also, I'm going to speculate right now that I am starting to believe that when Barrell sources "KY distillate" that it's actually sourcing Bulleit Bourbon (which is or used to be sourced Four Roses distillate!).
Batch #022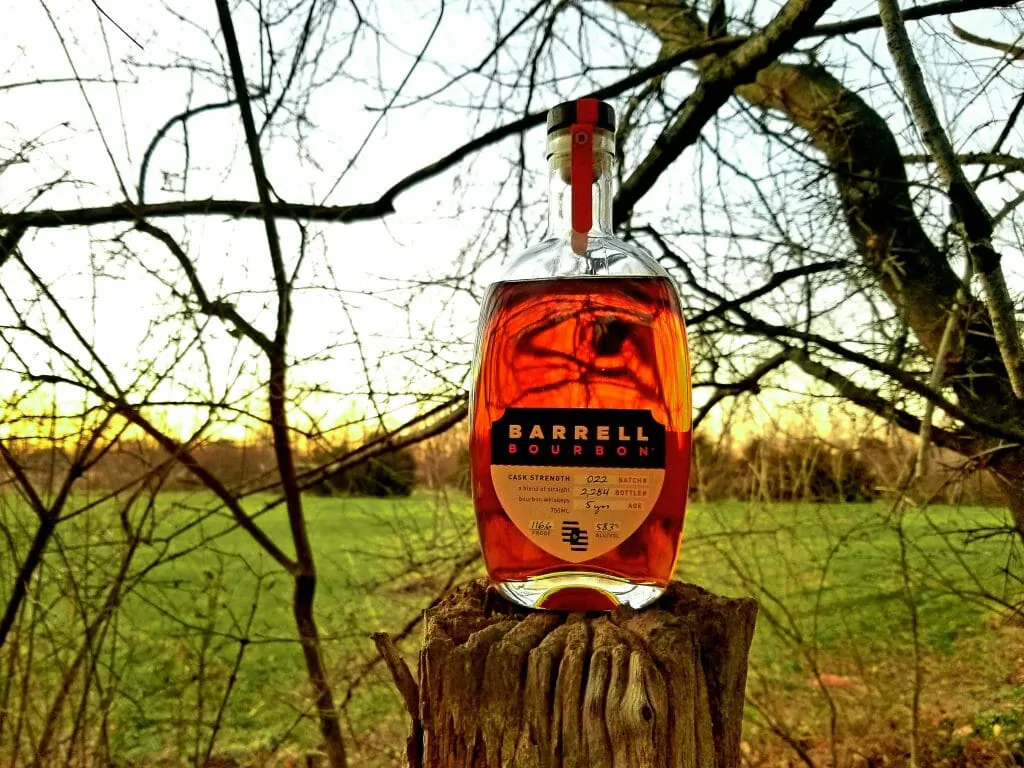 My reasoning behind this will be made clearer as I go through the review, but in terms of sourcing large amounts of barrels, BCS has already been sourcing Diageo-owned George Dickel bourbon, Diageo-owned Gimli Canadian Rye (i.e. makers of Crown Royal products) and it would make total sense for them to source Diageo-owned Bulleit Bourbon. After all, entering into a contract for large amounts of barrels only gets cheaper the more you source. Diageo even bought Seagrams at a time when the Lawrenceburg Indiana Distillery (now MGP) was in flux between Seagram's and new owner MGP. This would all fit together nicely!
So to get back on track, this batch is one that I was really excited about ever since I saw their website update with it about a month ago. Let's see just how well this batch turned out and crack it open. I sampled this neat and in a Glencairn.
Tasting Notes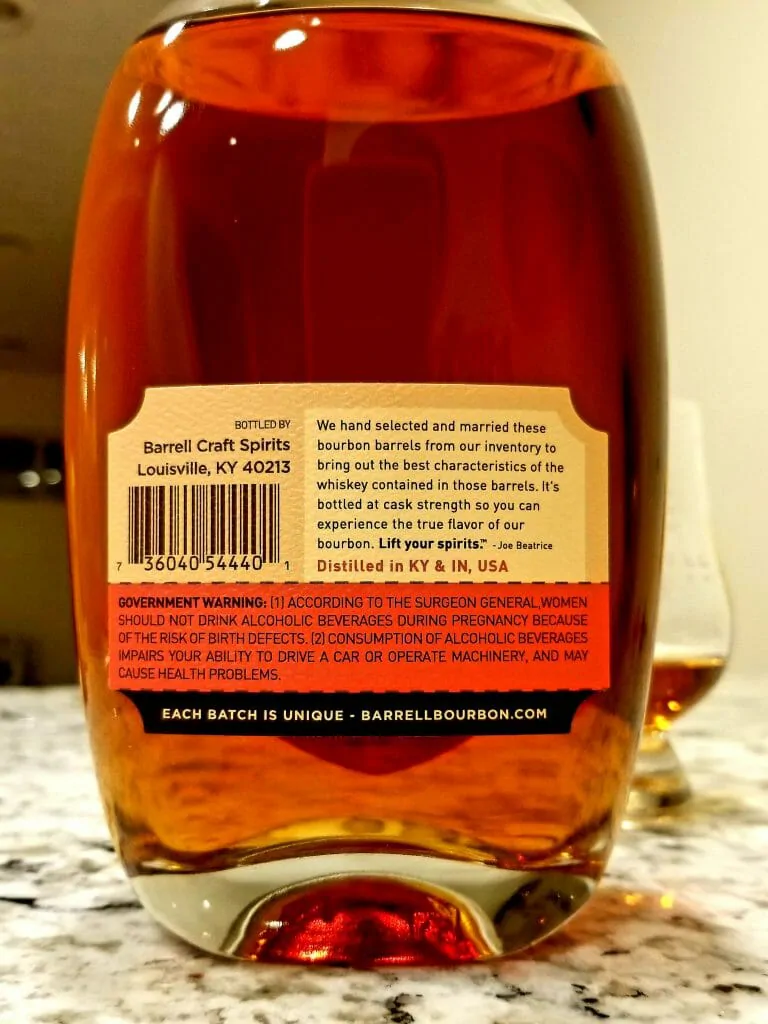 Nose: If I was tasting this blind, I would swear this note is a Four Roses private selection. The nose is somewhat light with some fantastic notes of chai tea with a slice of lemon. There's some cinnamon cake with a raspberry jam spread over top. Sugared cranberries and Bing cherries give extra red fruit notes. There's also plenty of vanilla bean and white chocolate macadamia nut cookies.
Palate: Some pepper and chili powder notes start the palate off with plenty of heat. There's also Fireball candies for extra depth. Then the fruits, which relay the young distillate within, start coming out. Cherry, peach and blueberry juice can all be picked out. There's also pomegranate syrup, tobacco juice and a dry kind of leather. It's well rounded and surprisingly, nothing seems out of place.
Finish: Vanilla, cinnamon and light oak give a classic bourbon finish but it's followed by so much more. There's cherry Twizzlers, peppermint candy canes and grape cough syrup. This can mean only one thing, I think the mashbills used were high in rye. There's even a tiny bit of herbacousness to it all that I can't quite put my finger on. It's kind of like a small amount of ground rosemary.
Score: 8.1/10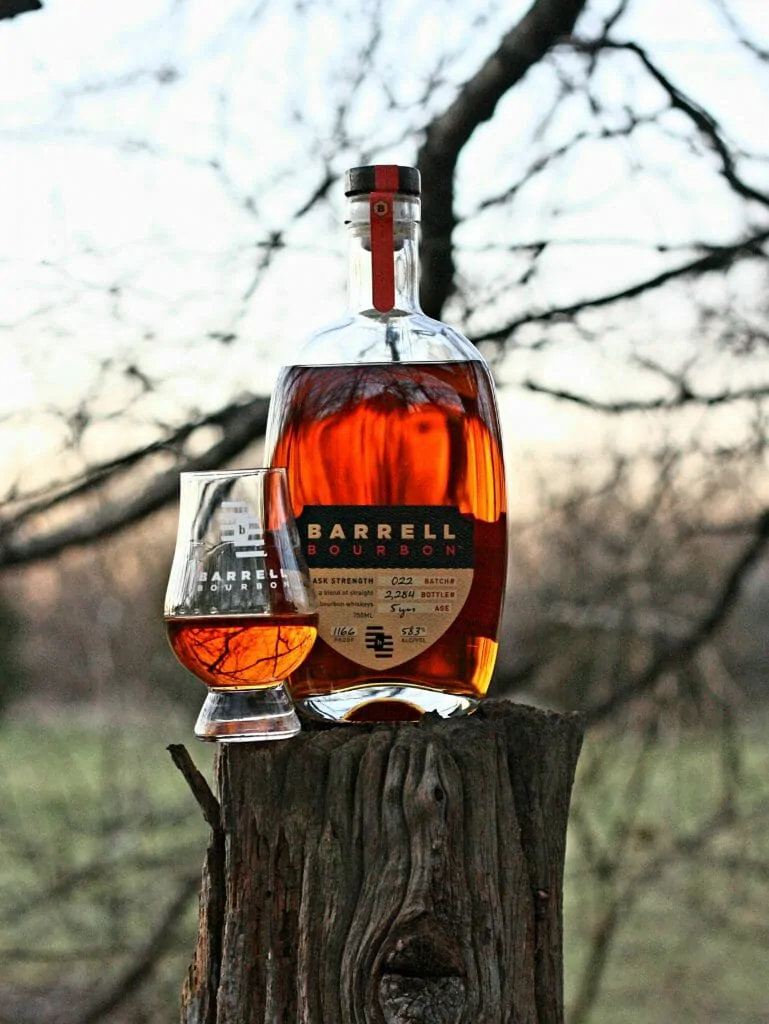 This has really got me pumped. I actually have circled in my notes that this tastes like a blend of Four Roses OBSO and OBSV recipes. It was exactly like I thought it'd be: fruity, somewhat spicy and unique. I can tell that there is a significant amount of rye in the mashbills. Also I welcome back the return of a high proof over 115, which has been absent for a while now.
Final Thoughts
For those on the fence that a blend of 5 year old bourbons can't touch older and less expensive age statements, let me assure you that it doesn't drink like some young craft whiskey. This is the real deal from large distilleries and a master blender. I am excited to see if future batches start to shy away from using Dickel distillate in the future and keep with these classic, yet non-offensive bourbon profiles.
Scoring Index:
1 | Disgusting | Drain pour (Example: Jeffers Creek)
2 | Poor | Forced myself to drink it
3 | Bad | Flawed (AD Laws 4 Grain BiB, Clyde Mays anything)
4 | Sub-par | Many things I'd rather have (Tincup 10 year)
5 | Good | Good, solid, ordinary (Larceny, Sazerac Rye)
6 | Very Good | Better than average (Buffalo Trace, OGD BiB)
7 | Great | Well above average (Old Ezra Barrel Proof, Old Weller Antique)
8 | Excellent | Exceptional (Michter's Barrel Proof Rye, Four Roses Barrel Strength)
9 | Incredible | Extraordinary (GTS, 13 Year MGP or Canadian Rye)
10 | Insurpassable | Nothing Else Comes Close (William Larue Weller)
Featured Products
Description:

The Aged & Ore Neat Traveler is a complete travel kit for spirits. We combined our widely praised Neat Glass with one of our 3oz Flight Bottles and housed them together in a custom EVA travel case. Perfect for a night away with your favorite pour. The tie
Description:

The Aged & Ore Bottle Flight is a premium set of 4 custom silicone wrapped glass bottles designed to transport and share samples of your favorite spirits. The flight bottles come in a custom EVA travel case that fits perfectly in any small bag. An Aged &
Description:

This Bundle combines two of our crowd favorite products, creating the ultimate travel bundle to bring along your favorite spirits and glassware. Bundle Includes: Neat Traveler (Gray) Bottle Flight (Gray) Note: This bundle is only available in gray and col
*Bourbon Culture is reader-supported. When you buy through links on our site, we may earn an affiliate commission.