Little Book – Freddie Noe's free-for-all blending bonanza – has a very mixed reputation among enthusiasts. By far, the most popular of the series is the third release titled "The Road Home." That was the one release that saw no funny business – just a blend of cask strength Beam, Bookers, Knob Creek and Basil Hayden/Old Grand Dad. It was superb in every way.
It almost makes me wonder if Little Book Chapter 3 was a victim of its own success. As if Freddie was told by the dark lords of Beam-Suntory that he was not allowed to make a bourbon that was better than the bourbons they normally release. "Stick with the weird stuff, kid!" they probably hissed at him. "We need to get this shit out of our warehouses."
So Freddie dutifully obliged by giving us blends made with rice whiskey in 2020, malted rye whiskey in 2021 and super-young malt whiskey last year. Each one was more terrible than the last.
What will Little Book Chapter 7 be a blend of?
At this point, we don't know. Little Books traditionally list their composition on a necktag that hangs from the bottle. Only the label that's stuck to the bottle has to be submitted and reviewed to the TTB. The label that popped up today hinted at the blend being "partially" finished in Sherry casks. This is interesting – are we getting a cask strength Legent for 2023?
TTB Link to Little Book Chapter 7
Legent, as you may or may not know, was a collaboration between Freddie's dad Fred and Suntory's Master Blender Shinji Fukuyo. They finished bourbon in wine and Sherry casks and the final product was called Legent. It has been a somewhat poor performer in the whiskey landscape – possibly because the name doesn't invoke particularly strong emotion to bourbon enthusiasts. I recently acquired a bottle for $10 from my local liquor store Big Red Liquors because they wanted to get rid of them all. Wait, now that I'm thinking about it, did distributors know that this was in the pipeline and now they're trying to eliminate an in-brand competitor? Let the conspiracies flow!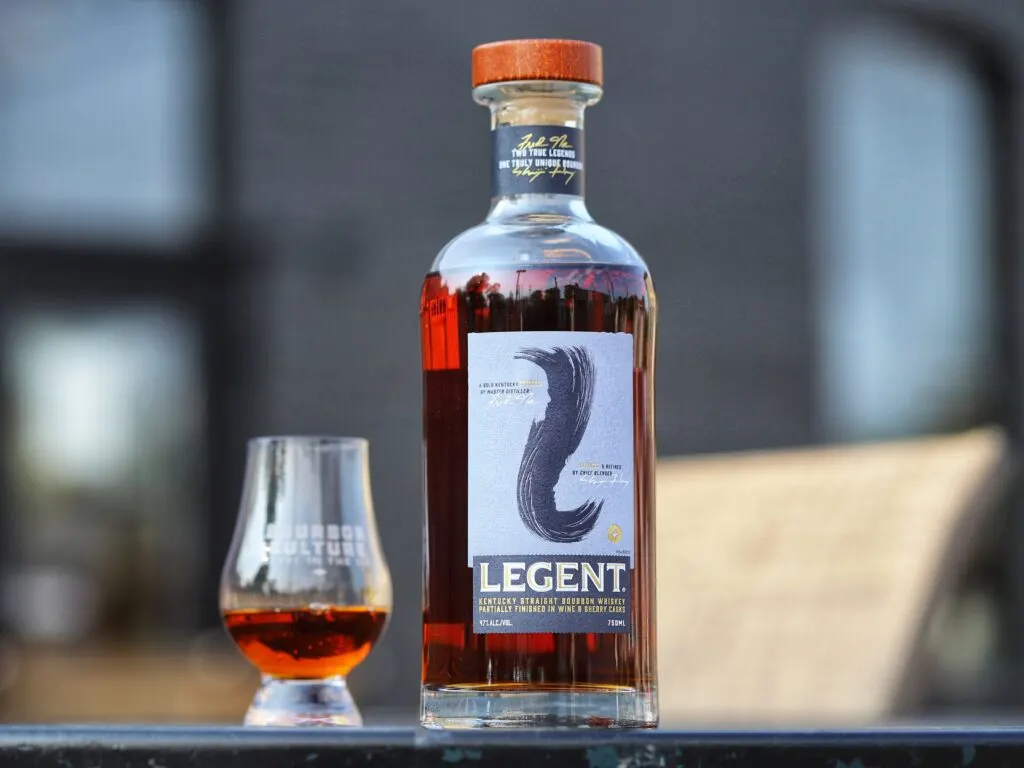 The main question will be whether or not Little Book Chapter 7 will see usage of some sort of strange whiskey component again. I could see this being a good pair with their young malt whiskey and possibly even their (ugh) malted rye whiskey. Those two need a lot of help to make them appeal more to traditional bourbon enthusiasts. But I can also see it being the best with just their standard bourbon. I find Beam distillate to be generally lacking in fruit flavors, so adding more this way would be a good fit. Maybe this will be a Beam's Masterpiece v2.0?
A final thought
If you haven't been paying close attention to Beam recently, they've got a lot of stuff in the pipelines when it comes to reviving back old labels. For instance, just look at how many new Old Overholt products are on their way. We're also going to see the premiumization of existing products (I can just tell that the Old Grand Dad line has something brewing) soon.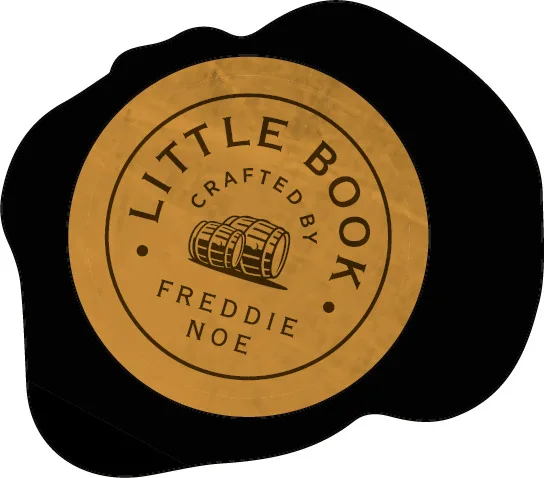 What this means for Little Book is either more irrelevancy OR an increased usage of the new products that Beam is making but hasn't told us they're making. I wouldn't mind seeing more of a rye-whiskey focus in Little Book – even if it's just for one chapter. But Beam needs to allow Freddie to put more aged barrels into his blends. Last year's Chapter 6 release that used only 4 and 5 year old whiskies was a giant, $125 letdown. We demand more and if we get any less, I'm going to suggest we continue to boycott the entire Little Book line until he gets it right. Time will tell and we should expect to see more about this in the next 2 months.
Featured Products
Description:

The Aged & Ore Neat Traveler is a complete travel kit for spirits. We combined our widely praised Neat Glass with one of our 3oz Flight Bottles and housed them together in a custom EVA travel case. Perfect for a night away with your favorite pour. The tie
Description:

The Aged & Ore Bottle Flight is a premium set of 4 custom silicone wrapped glass bottles designed to transport and share samples of your favorite spirits. The flight bottles come in a custom EVA travel case that fits perfectly in any small bag. An Aged &
Description:

This Bundle combines two of our crowd favorite products, creating the ultimate travel bundle to bring along your favorite spirits and glassware. Bundle Includes: Neat Traveler (Gray) Bottle Flight (Gray) Note: This bundle is only available in gray and col
*Bourbon Culture is reader-supported. When you buy through links on our site, we may earn an affiliate commission.