A cocktail seems like a great way to relax after hanging up your hat from the long commute, but do you go to the liquor cabinet and realize you can't make anything? Or perhaps you're thinking of having people over for dinner and cocktails. You've got the dinner down, but the cocktails make you nervous. How do you stock a home bar so that you know you're ready for guests?
Don't feel obligated to the wine lovers in your life. If whiskey is your thing, then it only makes sense to include the drink of YOUR preference in your bar. Here's a guide to the basic whiskeys you need to make your home diy bars stocked, whether it's for you or summer weddings.
How to Store Your Whiskey
Whether you store your whiskey in an old armoire or you have a separate room in the house, you want to make sure it's away from direct sunlight. This is why it is frowned upon to openly store your collection in your living room.
Direct sunlight is one of the few things that can make a bottle of whiskey go bad. Some say that prolonged exposure to light can not only change the color but also the taste. As a result, it's important to keep your whiskey collection away from windows or other direct sunlight.
Which Whiskey to Include?
Whiskey is one of the most widespread spirits, partly because it's such an ancient spirit. It's been distilled for probably 1000 years. Whiskey is the spirit de rigueur, and it's very difficult for me to choose just one. Instead, I will name a few whiskeys that I think would be great starting points or to otherwise keep on hand.
These whiskies are not the cheapest bottles on the shelves nor are they the most expensive. I know that many people do equate the pricetag they see with quality, but I'm here to say that this isn't how bourbon works.
Many of the biggest distilleries give you a more better, more matured whiskey at a higher proof for a lower price. Meanwhile, many craft distillery bottles will be the exact opposite. Just remember this key tidbit: Bourbon is the exact opposite of craft beer scene.
Knob Creek Single Barrels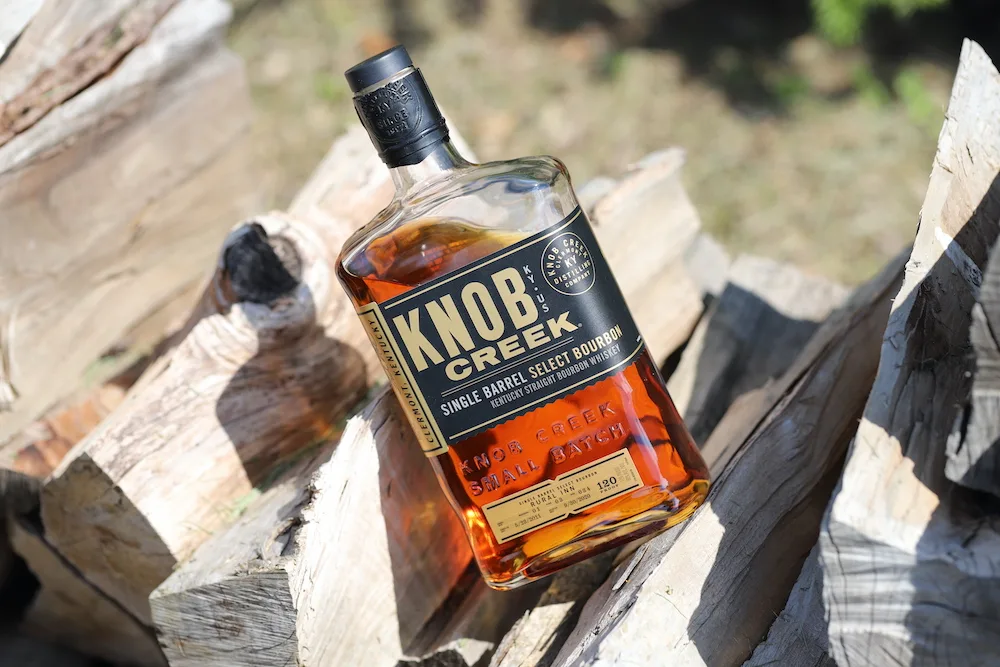 Knob Creek Single Barrels are probably the best value on this entire list. They meet at the intersection of having a high proof (120), are well aged (at least 9 years old) and can be found at an extremely reasonable price (around $50). But what also sets it apart from others on the list is just how easy they are to find as store picks.
Four Roses Small Batch Select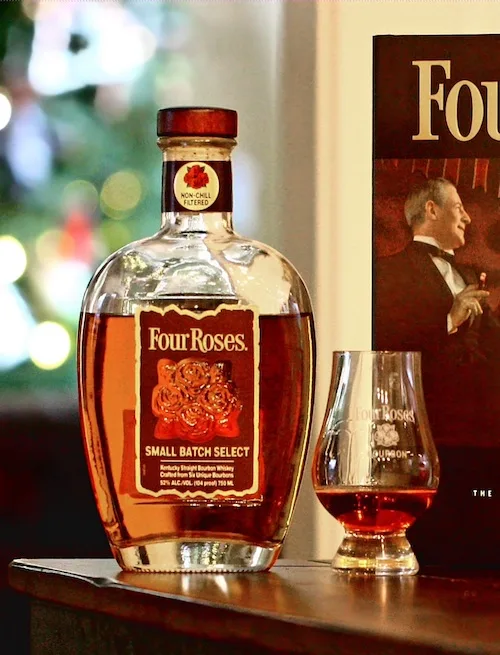 Four Roses has a bottle for every price point. When you get all the way up to the $75 mark, their Private Selection Single Barrels can't be beat. But those are almost impossible to find on the shelves anymore. Instead, Small Batch Select gets you close to the proof and age of those Private Selects while being less in price.
Elijah Craig Barrel Proof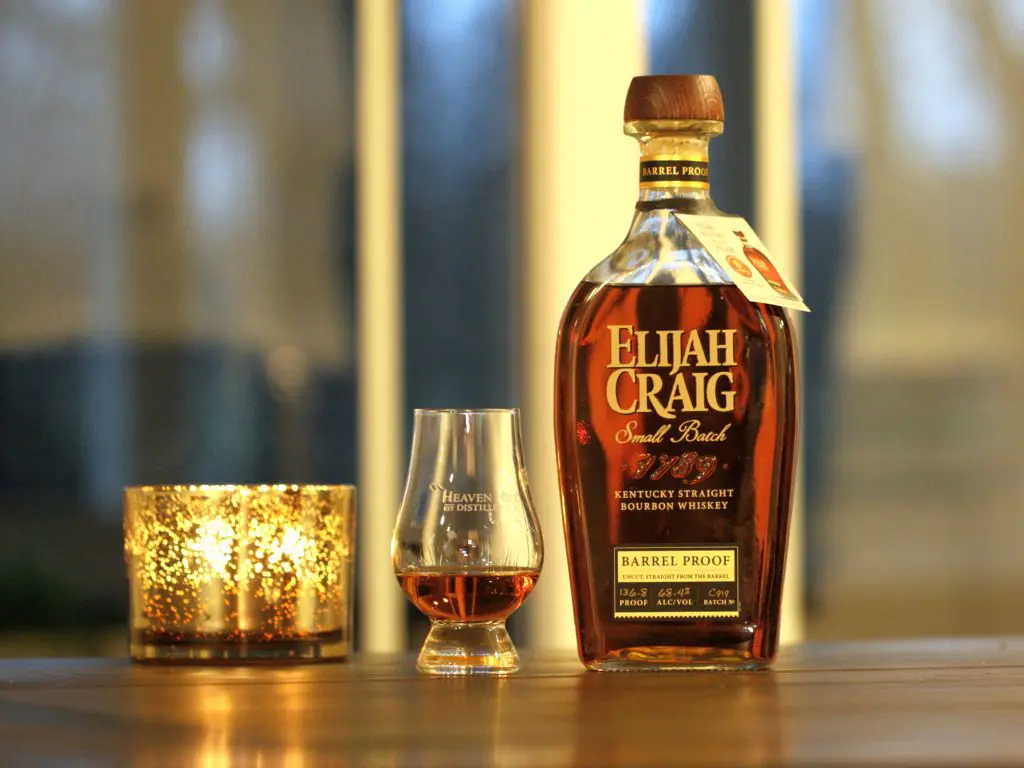 Elijah Craig Small Batch is a shelf staple that is a simple, easy sipper. But three times every year they release a Barrel Proof version that uses barrels that were aged for 12 years (or more) and puts them together for a new batch. The proof is usually high (sometimes reaching into the mid 130's) but because it's spent 12 years in a barrel means that it doesn't attack your tongue with fire and heat.
Because whiskey is so widely consumed, you have to be ready for people who want to do all kinds of things with it. You want a whiskey that's sippable, shootable, and mixable. Four Roses is a great choice for this. It's not too harsh to enjoy on its own, and not too dear to put in a cocktail.
From Spirit to Cocktail
There are many great whiskey cocktails you can make with a few simple ingredients. Whiskey sours require just whiskey, lemon juice, and simple syrup. Even easier is a highball, which is whiskey and ginger ale. Want something unusual that sounds sophisticated, but is really easy? An Algonquin is whiskey, pineapple juice, and dry vermouth. It looks and tastes like liquid sunshine.
What about Scotch?
In many situations, you can substitute different types of whiskeys, but there is no substitute for scotch. There is some business that must be handled over scotch. And if people ask for scotch and you don't have any, you will probably fall in their estimation. So it's important to make sure you have one on hand. Trust me, the whisky lover that stops by will thank you.
Suggested Scotch
Glenlivet 18 is a great choice for stocking your bar. This is a classic Speyside scotch. Speyside whiskeys come from the region near where the river Spey empties into Spey Bay. These are often considered some of the easiest scotches to enjoy, which accounts for their popularity. 18-year single malts will keep you respectable in anyone's books.
From Spirit to Cocktail
Scotch is not typically used in cocktails, as it's part of the culture of scotch to emphasize the spirit. Most often, people enjoy it straight, with an ice cube, or maybe a splash of water. The one classic scotch cocktail you might want to be prepared for is the Rob Roy, which you make with scotch, sweet vermouth, and bitters, though you might want to save that for when you add a second scotch your bar.
Glassware
When it is just yourself or a few cherished friends, you will want to drink from a glencairn. No, it is not snobby for me to outright demand it. But if you want to smell and taste everything in your whiskey, I cannot recommend a better receptacle.
Now I realize these glasses can get a bit pricey, which is why I do not expect you to load your bar up solely with these. But it is important to keep a few on hand while drinking those rare or allocated selections.
By all means, use a rocks glass when you're entertaining a large number of guest or hosting a party. Hell, I will admit that I have probably more rocks glasses than I do glencairns. But I won't be doing a review with them.
Next Steps
Now that you've got your basic home bar idea, and you've started discovering how fun it can be to mix up new cocktails, you'll realize that your bar is just in its infancy. Add a new spirit monthly or so to your shopping list, and you'll be delighted with the amazing flavors you discover.
Featured Products
Description:

The Aged & Ore Neat Traveler is a complete travel kit for spirits. We combined our widely praised Neat Glass with one of our 3oz Flight Bottles and housed them together in a custom EVA travel case. Perfect for a night away with your favorite pour. The tie
Description:

The Aged & Ore Bottle Flight is a premium set of 4 custom silicone wrapped glass bottles designed to transport and share samples of your favorite spirits. The flight bottles come in a custom EVA travel case that fits perfectly in any small bag. An Aged &
Description:

This Bundle combines two of our crowd favorite products, creating the ultimate travel bundle to bring along your favorite spirits and glassware. Bundle Includes: Neat Traveler (Gray) Bottle Flight (Gray) Note: This bundle is only available in gray and col
*Bourbon Culture is reader-supported. When you buy through links on our site, we may earn an affiliate commission.