*Bourbon Culture is reader-supported. When you buy through links on our site, we may earn an affiliate commission.
Elijah Craig Barrel Proof's tri-annual release to finish up 2019 comes after the release of what was perceived to be one of the least interesting batches to date: B519. I personally enjoyed B519 and found that the lower proof made it easy to drink and easy to dissect.
But one of the things I think about when I think of ECBP is that giant proof bomb punching you in the mouth as the drink goes on. The flavors are always great, but they're roughly always the same (albeit in different intensities) throughout all of the batches.
So when Heaven Hill took away intense heat as one of the key characteristics with batch B519, it became a little bit less of a bourbon in the eyes of the enthusiasts.
In fact, it's the end of January 2020 as I write this and the state of Indiana still has not got our shipment of C919 in yet because, and this is currently hearsay, the stores have not sold all of their B519 batches.
So many enthusiasts that already picked up their B519 and don't want another one are forced to cross state lines to grab a bottle or other methods.
Batch C919
Anyway, back to C919… the high proof (136.8 proof) returns as the highest proof of all ECBP bottlings in 2019. In fact, this is the highest the proof has been since the bottle was redesigned and it's the highest ECBP proof since May 2016 (it ranks 6th highest out of all 21 releases so far).
Aged for 12 years ought to count for something when you consider the proof shouldn't taste as high as it looks on paper, but only the nose and tongue can tell me that. So let's get cracking… I sampled this neat and in a glencairn.
Tasting Notes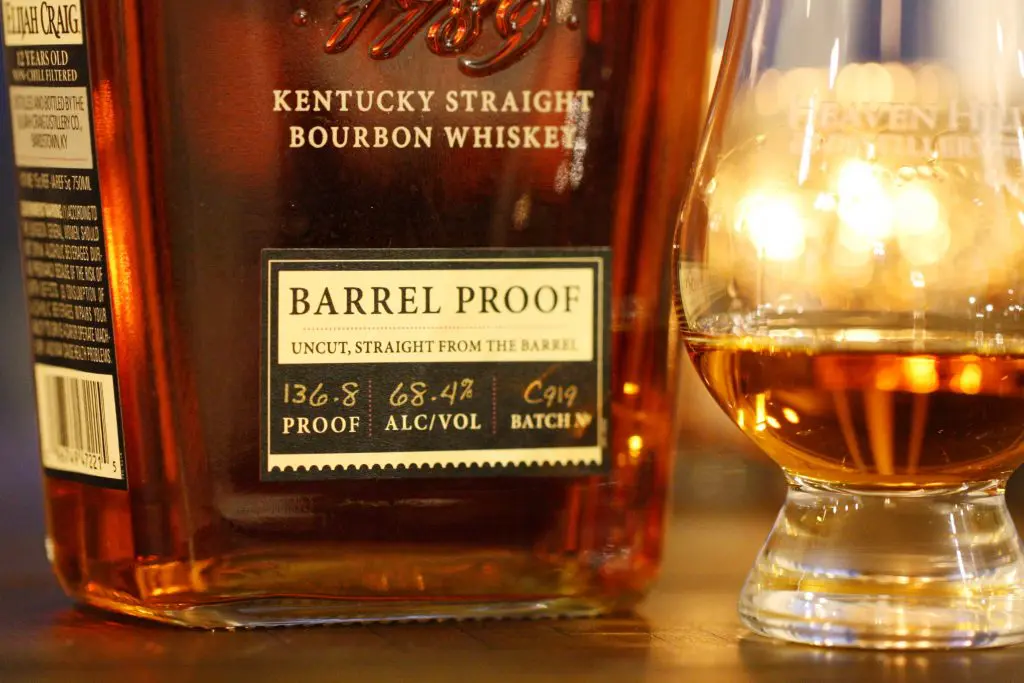 Nose: The nose is dominated by chocolate. In fact, I can detect both white chocolate and dark chocolate at the same time. There's also some really pungent caramel, vanilla custard, Nutella and oak that brings a heavy layer of age.
Palate: The heat on the palate is very intense as should be expected. It doesn't really remind me of pepper or spice, but more of ethanol.
At least it's somewhat oily to keep the flavors intact and moving around. I'm able to detect chocolate and cherries as well and some pepper towards the end. There's old leather and of course oak all around, but it's not dominant.
Finish: The finish on ECBP is where it makes its money. If you're not able to roll the liquid around in your mouth for long because of the heat, then the part you're enjoying the most is either the nose or the finish.
And luckily, the finish on this one leaves some nice red berries/cherries dipped in cream. There's also sticky cinnamon buns and a nice sprinkling of pepper flakes. The oak is sweet on this one and surprisingly not dry.
Score: 8/10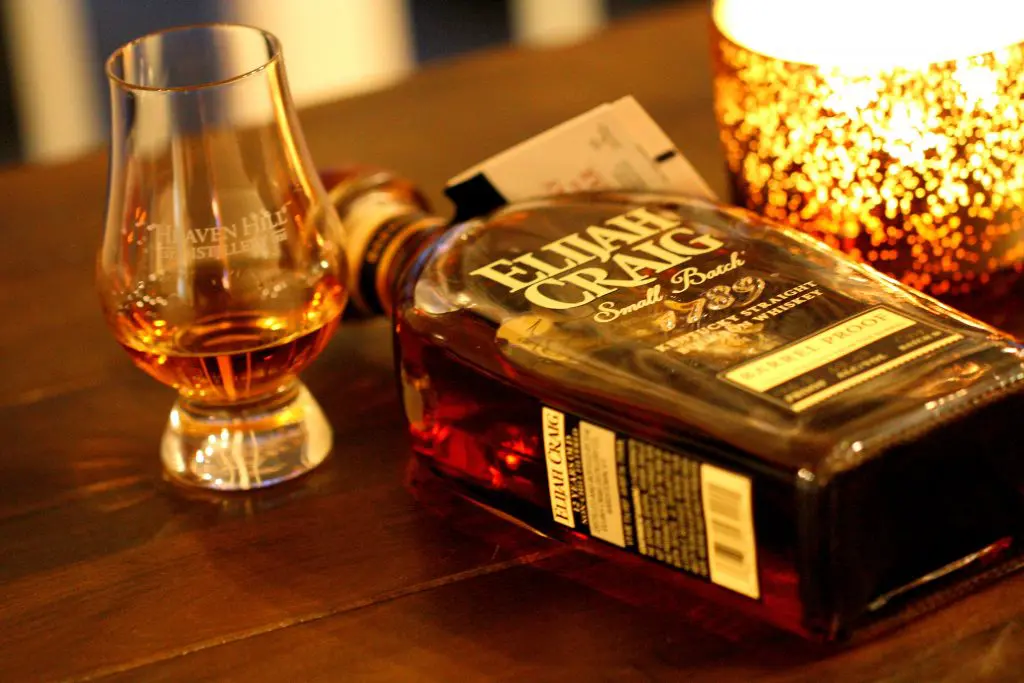 Batch C919 doesn't explore too much new territory. If you were a fan of previous batches, you'll be a fan of this.
After complaining about the lack of proof on B519, it seems as if Heaven Hill decided to give the bourbon community a little taste of their own medicine… but you can't give a bunch of bourbon-heads a taste of their own medicine because they're just going to drink it down and ask for another.
Final Thoughts
I can see this C919 improving with more air time and the fact I'm detecting some nice oiliness to it will make it even more interesting once the alcohol burn isn't as much of a factor.
Until then, just know that C919 is just as desirable as previous ECBP batches because it continues with a tradition of deep flavors and a big helping of manageable heat. If you liked A119, you're going to enjoy this just as much.
Rating Breakdown
1 | Disgusting | Drain pour (Example: Jeffers Creek)
2 | Poor | Forced myself to drink it
3 | Bad | Flawed (AD Laws 4 Grain BiB, Clyde Mays anything)
4 | Sub-par | Many things I'd rather have (Tincup 10 year)
5 | Good | Good, solid, ordinary (Larceny, Sazerac Rye)
6 | Very Good | Better than average (Buffalo Trace, OGD BiB)
7 | Great | Well above average (Old Ezra Barrel Proof, Old Weller Antique)
8 | Excellent | Exceptional (Michter's Barrel Proof Rye, Four Roses Barrel Strength)
9 | Incredible | Extraordinary (GTS, 13 Year MGP or Canadian Rye)
10 | Insurpassable | Nothing Else Comes Close (William Larue Weller)
Featured Products
Description:

The Aged & Ore Neat Traveler is a complete travel kit for spirits. We combined our widely praised Neat Glass with one of our 3oz Flight Bottles and housed them together in a custom EVA travel case. Perfect for a night away with your favorite pour. The tie
Description:

The Aged & Ore Bottle Flight is a premium set of 4 custom silicone wrapped glass bottles designed to transport and share samples of your favorite spirits. The flight bottles come in a custom EVA travel case that fits perfectly in any small bag. An Aged &
Description:

This Bundle combines two of our crowd favorite products, creating the ultimate travel bundle to bring along your favorite spirits and glassware. Bundle Includes: Neat Traveler (Gray) Bottle Flight (Gray) Note: This bundle is only available in gray and col
*Bourbon Culture is reader-supported. When you buy through links on our site, we may earn an affiliate commission.