I was catching up with an old High School friend of mine recently and we were bonding about our shared love of bourbon. He recently moved from Lubbock Texas to North Carolina to settle down with his new family and said he was looking to get a bottle of Weller 12. That was his bottle of choice when he was still living in Texas.
To which I asked "When was the last time you drank bourbon then?!"
He admitted he hadn't bought any bourbon for himself since about 2016 or so. I had to be the bearer of bad news when I said that Weller 12 – or any Weller for that matter – was not a bourbon he could just walk into a store and "find" (especially not in North Carolina!). He was shocked at what the bourbon scene had become.
This anecdote shows how – in just a short period of time – Weller 12 went from a common shelf staple to practically unfindable. But it didn't have to be that way. Buffalo Trace actually chose it to be this way. The truth is much less sinister than you're thinking, but most people refuse to accept it. I'm going to explain it anyway.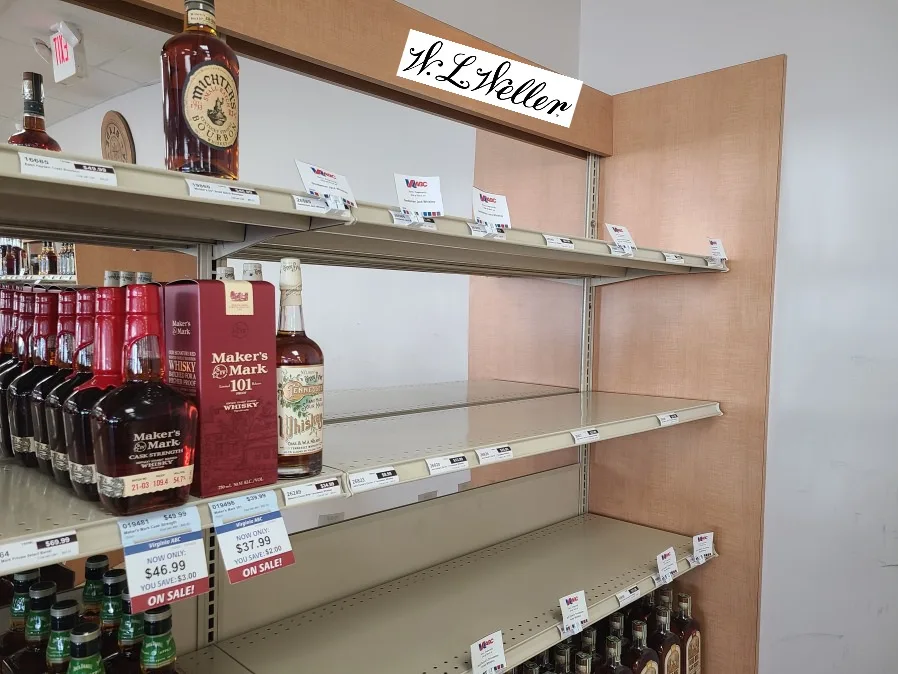 Elijah Craig and Weller 12 – a closer look at two labels trying to solve the same problem
In 2012, the alarms began to sound at the Heaven Hill Command Center. More bourbon was being sold than could be replenished – at least as far as Elijah Craig 18 Year products were concerned. Heaven Hill knew that the market for this particular label was small but that this problem was just a tremor before the impending earthquake. At projected rates, they were going to start running out of 18 year old barrels, then 15 and eventually 12 year old ones in the next 3-5 years.
There was nothing they could do to stop it – the process of increasing production would take over a decade to work out or more. So they began to brainstorm ideas to mitigate it. Well, no they didn't. It seemed as if their solution was to run head-first into a wall, repeatedly. What I mean is they launched a new product one year later called Elijah Craig Barrel Proof. Now there were going to be 2 labels that were gobbling up the 12+ year old barrels that Heaven Hill had on hand at twice the rate. Somebody didn't read "The Lorax" when they were growing up.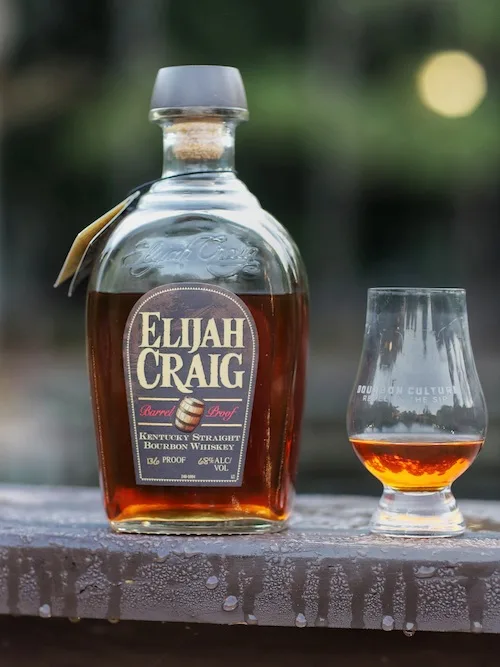 Perhaps running out of 12+ year old bourbon was inevitable, but Heaven Hill's approach was downright illogical from a conservation standpoint. By 2015, Heaven Hill was running out of barrels so fast that decisions had to be made on which product to drop the 12 year age statement on. It was decided to take the age statement off of the regular Small Batch product because of the profit potential of Elijah Craig Barrel Proof.
That November, the decision came out to move the age statement to the bottle's back label. They promised enthusiasts that the 12 year age statement wasn't going anywhere anytime "soon." Turns out that "soon" meant 6 months later. Elijah Craig 12 Year Small Batch was no more in the Spring of 2016; replaced by Elijah Craig Small Batch – a blend of 8 to 12 year old bourbon barrels.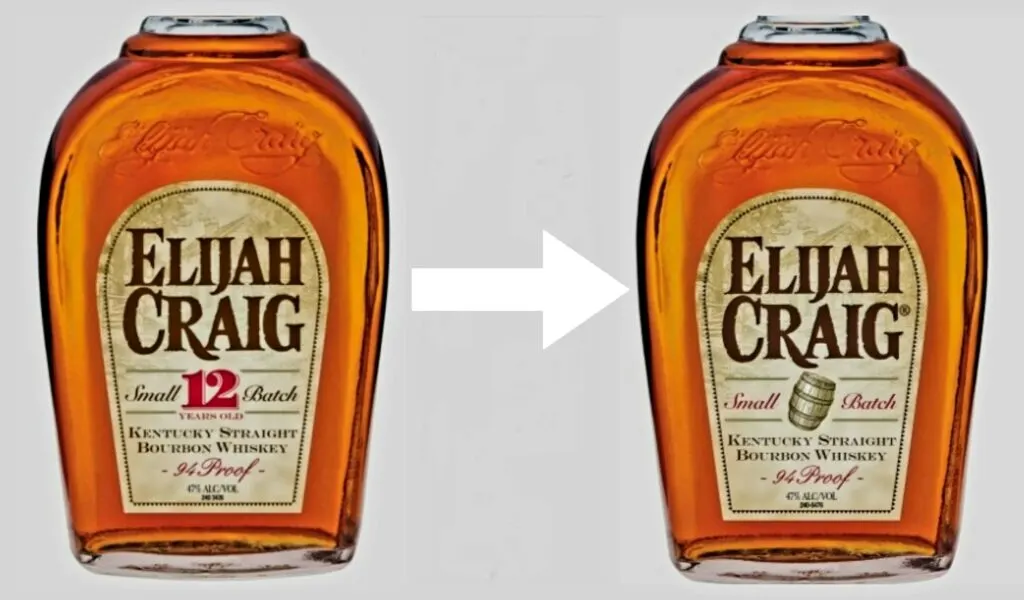 Over at Buffalo Trace, Weller 12 was faced with the same problem. It seemed as if the public couldn't get enough of that bottle either. Buffalo Trace had already taken the age statement off of Weller Special Reserve and Old Weller Antique. If Weller 12 year didn't have an age statement, that would just make it… Weller Special Reserve (the two were bottled at the same proof)
Buffalo Trace's Solution to Weller 12 shortages
Buffalo Trace was in a pickle. It couldn't remove the 12 year age statement, that's what drove people to choose it over Weller Special Reserve. So they decided to limit how much they would produce per year. Based on carefully calculated math, they would determine how many barrels could make up a batch without running out for future batches. Eventually, it became so that Weller 12 Year became an annual release. It's not necessarily going to come out to every market at the same time, but it's generally sometime in the middle of the year.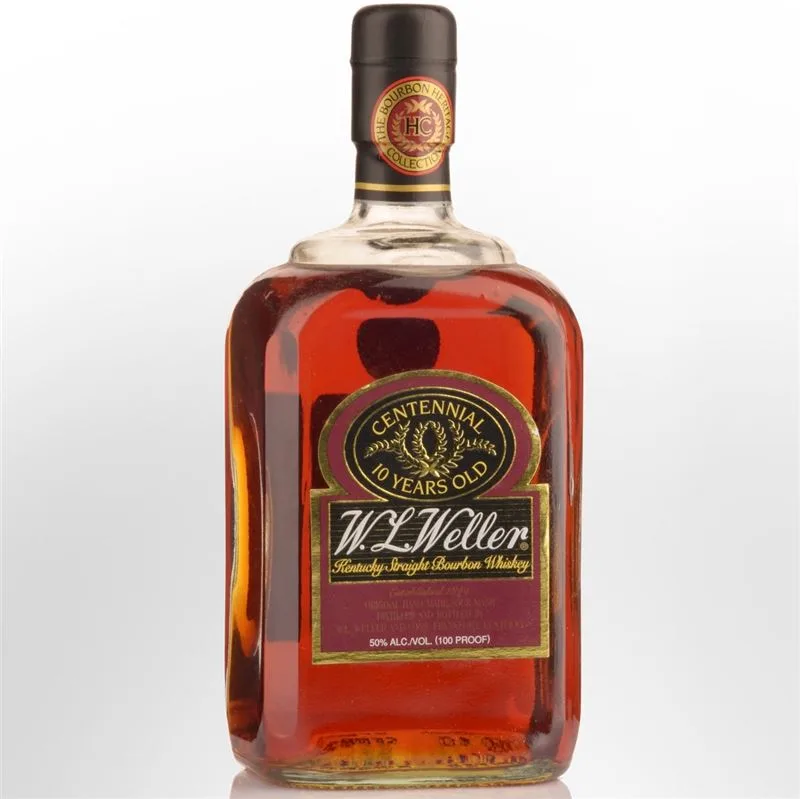 Buffalo Trace saw this as its only option. To continue on pace would have surely depleted Weller 12 stocks within a couple short years. Maybe it could have lasted longer since taters and hoarders have a thing about panic-buying bottles if they hear they won't be able to get them anymore. The only surefire way to fight against that is to have completely stocked shelves so it calms people down. But alas, the human psyche prevailed and now your only chance of seeing Weller 12 on a shelf is if it carries a price tag of $300 – or more.
The lesson in all of this? Nothing is ever safe forever
Looking back at Elijah Craig, cracks are starting to show in the once-impervious thought that Elijah Craig Barrel Proof was safe from any more age statement reductions. Starting with Batch B523, Elijah Craig will officially lose its 12 year age statement. Sure, there will be some future batches that have it (or maybe a little bit higher), but for the most part, their barrel ages are going to dip down into the 11s and 10s.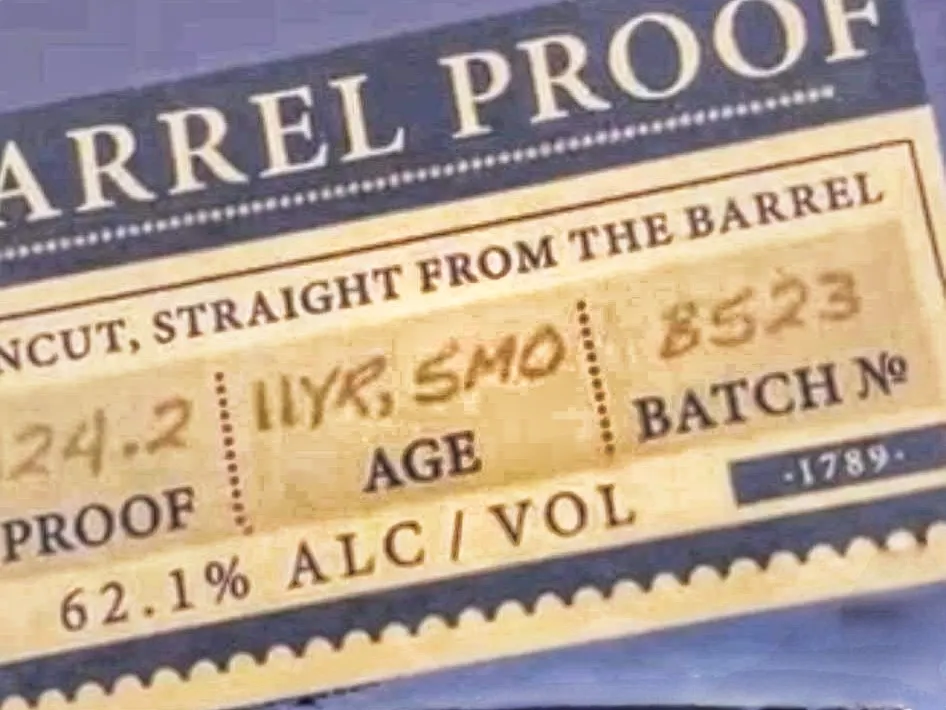 Buffalo Trace may have found a way to save Weller 12 forever albeit at a cost of smaller batches and limited availability. The same can't be said about Elijah Craig because of the way Heaven Hill has chosen to solve the same situation. They could no longer keep up with the demand of 3 annual releases of Elijah Craig Barrel Proof and now it looks like it's gone for good. Why didn't they just reduce it to a two-times-per-year release?
The dilemma faced by all of us now is this: would we have rather semi-accessible bourbon that continues to lose its age statement slightly over time or would we rather have a bourbon that keeps its age statement at the risk of never being able to be found? The decision isn't as easy as you'd think. But in the end, both are a victim of their own success.
Featured Products
Description:

The Aged & Ore Neat Traveler is a complete travel kit for spirits. We combined our widely praised Neat Glass with one of our 3oz Flight Bottles and housed them together in a custom EVA travel case. Perfect for a night away with your favorite pour. The tie
Description:

The Aged & Ore Bottle Flight is a premium set of 4 custom silicone wrapped glass bottles designed to transport and share samples of your favorite spirits. The flight bottles come in a custom EVA travel case that fits perfectly in any small bag. An Aged &
Description:

This Bundle combines two of our crowd favorite products, creating the ultimate travel bundle to bring along your favorite spirits and glassware. Bundle Includes: Neat Traveler (Gray) Bottle Flight (Gray) Note: This bundle is only available in gray and col
*Bourbon Culture is reader-supported. When you buy through links on our site, we may earn an affiliate commission.