Buffalo Trace hosted their launch of the highly anticipated Sazerac Weller line extension, Daniel Weller Emmer Wheat, yesterday at Analogue in New York's Greenwich Village. Analogue is a cocktail and whiskey bar with a broad selection of current and vintage whiskies. The bar – designed as a Lo-Fi, old-school escape matching Buffalo Trace's own motto of "Honor tradition, embrace change" – was the perfect setting for Harlen Wheatley to talk about the history and future of the Weller line with a few lucky industry attendees.
Buffalo Trace and their reps appear to have started their campaign for the hotly expected Daniel Weller 1794 release. I must admit, I did not see such a radical departure from the standard Weller packaging. I figured that this would be a separate label (the TTB filing showed us this), but from the looks of this bottle they're sparing no expense to make people realize just how special it is.
New Details Announced
First things, first – It's been confirmed by Harlen Wheatly that Daniel Weller 1794 is going to be around 12 years old. It's not age stated (obviously), but that was from his mouth. That's big news! I think I speak for a lot of us when I thought that the barrels would be 5 to 7 years old. But 12? Woah.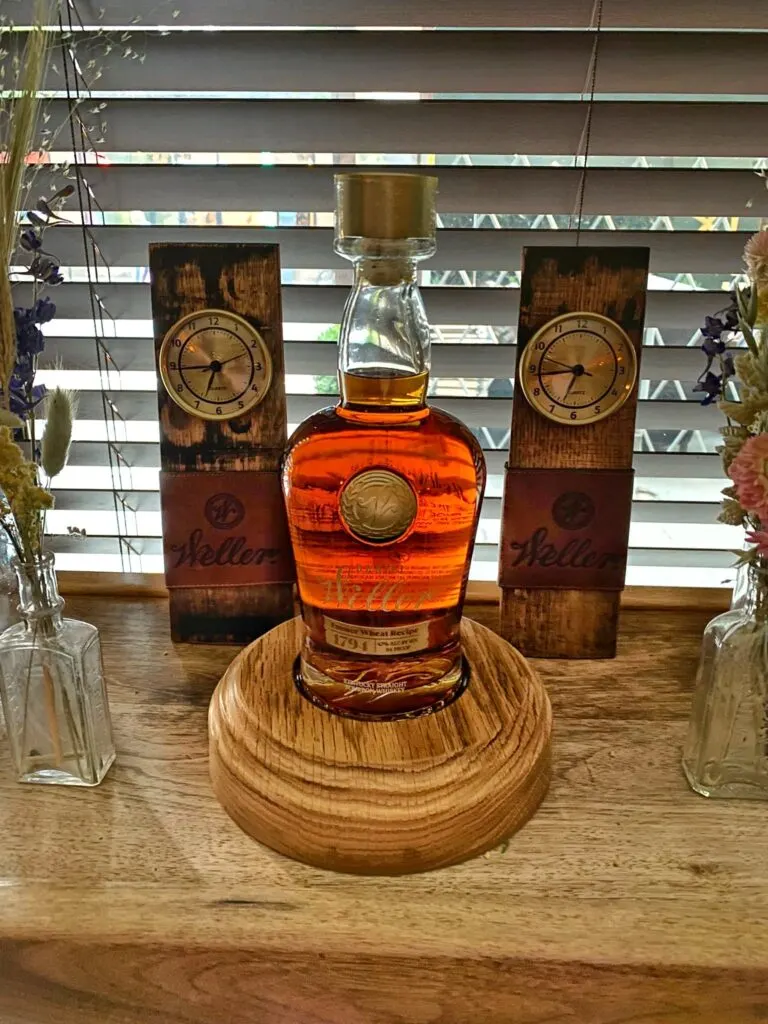 These barrels were initially laid down with the intention of having them bottled under the Buffalo Trace Experimental Collection (BTEC) line, but after tasting them, it was decided that it would make more sense (read: $$$) to use the Weller name. I had speculated that this felt like it belonged in the BTEC line when I wrote about my thoughts on the Daniel Weller TTB label submission here.
As a quick aside, Harlen commented that there were over 3500 experimental barrels currently being aged at Buffalo Trace. I'm not saying there are 3400 unique recipes they're experimenting with, but instead, a good amount of these might contain the Emmer Wheat recipe found here. What will they become in the future?
Another interesting fact that was shared was that the Daniel Weller 1794 label will utilize the same mash bill recipe as the standard Weller line – only with Emmer Wheat used in place of the standard wheat variety. So enthusiasts looking for a taste that is radically different from Weller might not get their wish – unless Emmer Wheat has a flavor that is very unconventional.
One final detail about the liquid is that the barrels for Daniel Weller are said to be aged in the middle floors of whatever warehouse the barrels were located in. Those details weren't given, but they were definitely not aged in Warehouse P. This is somewhat noteworthy only because Weller does have a label that makes that distinction – it's the Craft Your Perfect Bourbon (CYPB) and is known to be aged on the upper floors of the warehouses.
About that packaging
Wow, what the heck is going on here? That cork topper is massive and it has a big-ass compass on top?! What?! I don't know what sense this makes. It looks like it would belong better on a bottle of Jefferson's Ocean! I am not sure of the significance for this, but it probably has to do with the journey Daniel Weller took from Maryland to Kentucky where he eventually settled down and began to distill whiskey. Don't quote me on that, but it sounds pretty accurate.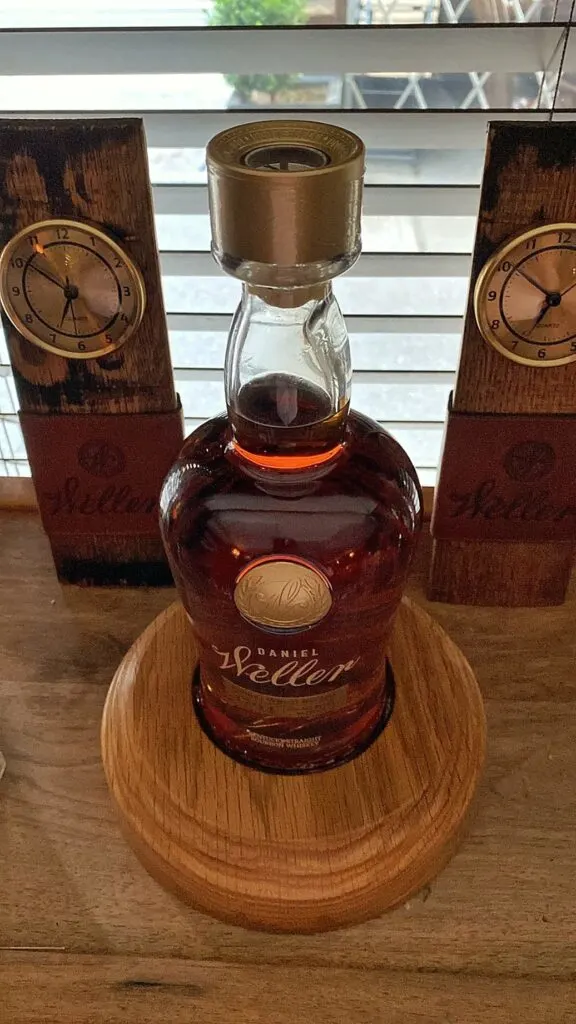 Otherwise, the large neck/pour spout area is guaranteed to let a drip hang on the edge for a while (After pouring similar bottles, I do find these pour very well) and the whole label being etched/painted/whatever directly on the glass has a certain "Maker's Mark" vibe to it. I think it's very classy.
Finally, there's a big bronze-looking "W" emblem set into the glass on the front, furthering the expensive-looking aesthetic of the whole package. When packaging is done at this level, you know what that usually means…
How much is this going to set you back?
This is the part I don't know yet, but will update as soon as the press release comes out on Wednesday. With all of the fancy packaging and the high (and very unexpected) age statement, I'm guessing this will land in the neighborhood of $400 retail. I know a lot of you will have an opinion on that.
Some will say that's too low, but I'd argue that Buffalo Trace has always set a retail price that seems too low on almost all of their products. Some will say that's too high because Weller 12 shares basically the same specs and retails around $40-50.
I came to the $400 price point after looking at the MSRP on lots of new limited edition runs coming from Buffalo Trace to include their OFC line (which is much older than this), Mister Sam (which retails at $250 but is not age stated and contained some Canadian Whiskey) and Double Eagle Very Rare (which was $2,000 and was comprised of fewer barrels that were much older). I think $400 makes sense.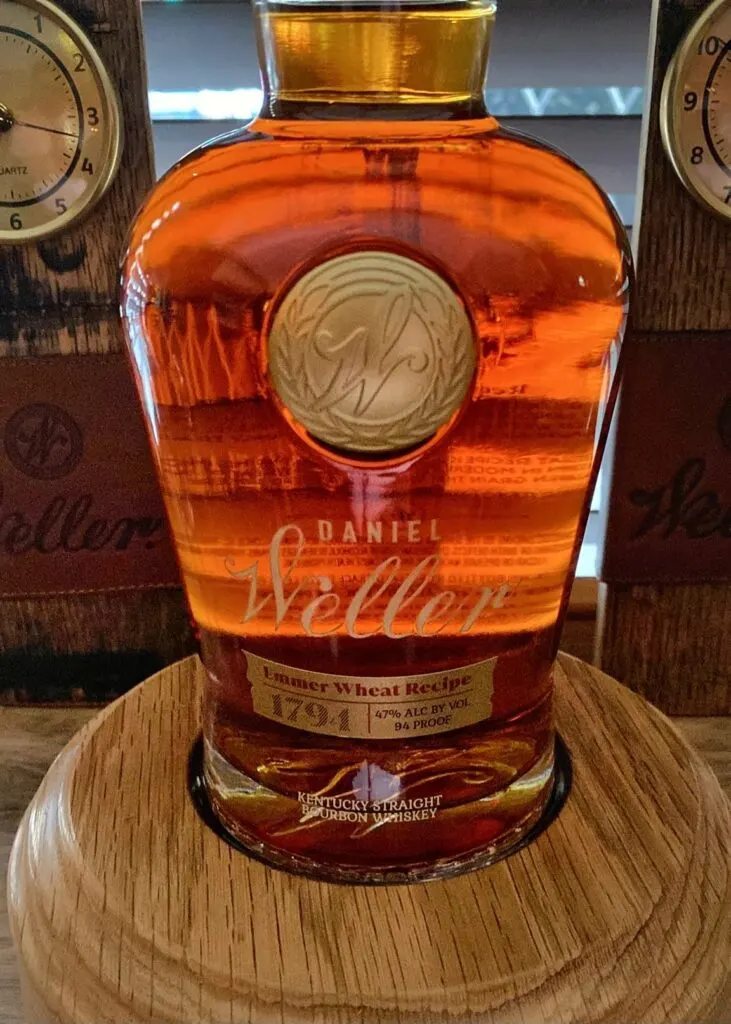 Now as for the secondary market value for this… woah boy. This is gonna be the hot new item if it drops around bourbon release season. You're a very stupid person if you buy this on secondary within 3 or 4 months after it is first released. Initial valuations are probably going to be in the $2,000 range.
How did I get that? Simply because it looks to be more rare than William Larue Weller (which already goes for $1700) and has fancier packaging. Plus, this is the first time this label has been released.
I'm sure there will be somebody out there who tries to sell the very first one for ten times whatever the retail ends up being, so $4,000 isn't out of the question either. One thing is for sure, it will be absolute anarchy in those first months.
Is this a one-time release?
Initial signs point to this being an annual release. Furthermore, it looks like this could be a jumping-off point for a whole new line of wheated Weller products. Alternatively, maybe this will become what the EH Taylor line does with releasing a new expression every year (Four Grain, 18 Year Marriage, Amaranth, etc).
Maybe we'll see different types of wheat being used or maybe even different proofs and ages to give a comprehensive look at how this bourbon has developed across the spectrum. We don't know yet, but it's a little bit exciting.
Quick Tasting Notes
For the launch party, all participants got quite the swag bag. This even included a sample bottle of Daniel Weller (check out the size of that sample cork!). I was not personally in attendance (maybe next time, Buffalo Trace?) but have a good friend that was. They have a palate I trust and allowed me to share their thoughts. So without further ado:
Initial scents are so sweet. It was all honeysuckle and molasses with a lot of bright fruits.
As for the palate, there is a bit of a plum/breadiness – similar even to a malted rye. There is a decent amount of "craft-y" flavors to it. The whole dram is super fruity and juicy. Great palate overall.
The finish is good, but the low proof makes it die off rather quickly.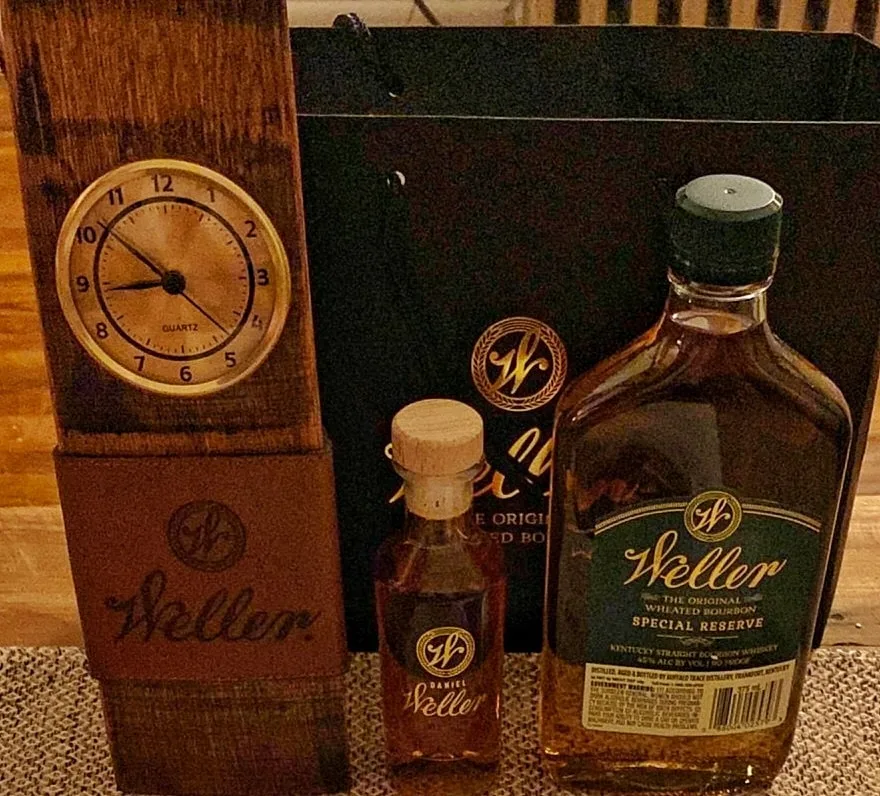 Overall, my friend said the entire dram was really good and noted that it is very similar to Weller Single Barrel but much different from Weller 12 (which was also sampled at the event). Weller CYPB was also poured for the audience and it was noted how very different that tasted compared to the Daniel Weller.
Official Press Release coming Wednesday
The Press Release should tell us when this bottle is expected to be released as well as the exact retail price. I'm sure a solid chunk of Daniel Weller's backstory will be included too. I wonder what further secrets will be revealed? Stay tuned for more!
Featured Products
Description:

The Aged & Ore Neat Traveler is a complete travel kit for spirits. We combined our widely praised Neat Glass with one of our 3oz Flight Bottles and housed them together in a custom EVA travel case. Perfect for a night away with your favorite pour. The tie
Description:

The Aged & Ore Bottle Flight is a premium set of 4 custom silicone wrapped glass bottles designed to transport and share samples of your favorite spirits. The flight bottles come in a custom EVA travel case that fits perfectly in any small bag. An Aged &
Description:

This Bundle combines two of our crowd favorite products, creating the ultimate travel bundle to bring along your favorite spirits and glassware. Bundle Includes: Neat Traveler (Gray) Bottle Flight (Gray) Note: This bundle is only available in gray and col
*Bourbon Culture is reader-supported. When you buy through links on our site, we may earn an affiliate commission.