*Bourbon Culture is reader-supported. When you buy through links on our site, we may earn an affiliate commission.
The More You Know
Rabbit Hole is trying to make a name for themselves among the slew of new Kentucky Distilleries that have sprung up in the last 10 years.
I think they release whiskey that is a bit too young and is somewhat lacking in flavor but it's not bad whiskey by any means.
In fact, I think their soft flavor profile approach is appreciated more by new drinkers which could guarantee their success in the future as people keep returning to their lineup.
I think it's pretty obvious that Rabbit Hole makes more of an effort than a lot of the other new guys out there. I knew they were making some of their whiskey on a very small pot still prior to 2018.
Rabbit Hole's New Column Still Comes Online
This is the year that their new column still came online. But I guess it never occurred to me that they were sourcing whiskey or having their whiskey contract-distilled for them prior to that.
But from who? I assumed it was just one of the big boys in Kentucky like Barton, Bardstown Bourbon Company or maybe Heaven Hill. Imagine my surprise when I found out it was New Riff that was making it for them!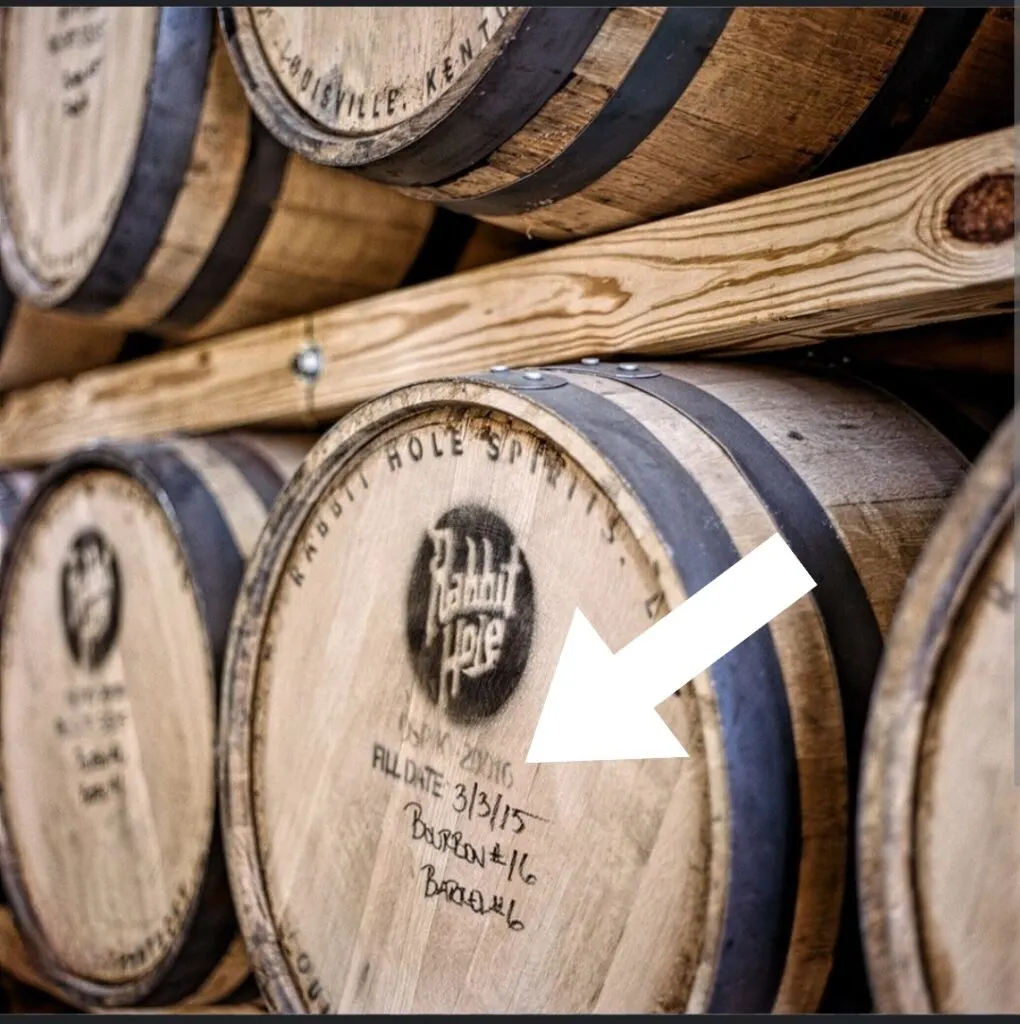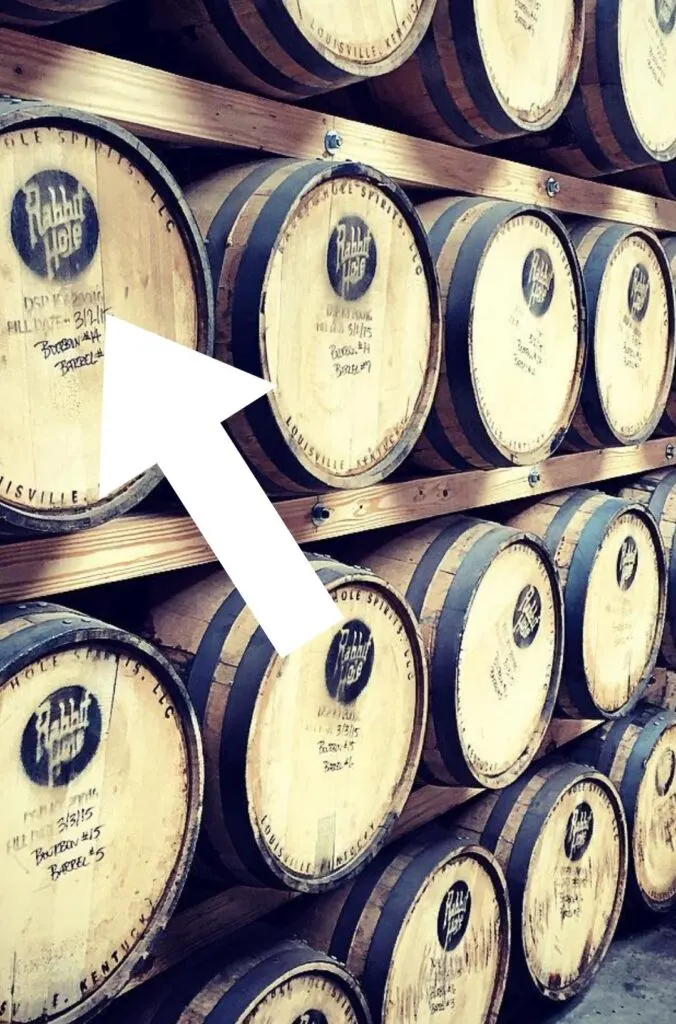 New Riff is a company that had the distillery capacity to make a lot of whiskey but was hampered by a lack of space to age it all. They were leasing warehouse space from other distilleries after filling their own smaller warehouses that were nearby.
But what better way to earn some cash than produce some liquid (which is very cheap to do) and sell it by the truckload to other producers? It's something we see more often than you realize these days.
I was researching information for my review of Silver Springs Sweet Rye to find out who might have made it. I went down the path of looking through Rabbit Hole's social media accounts when I spied something that was quite interesting – the DSP Number on a lot of the barrel heads in their pictures were not their own.
For those of you who don't know, every distillery gets assigned a Distilled Spirits Producer (DSP) number when they first start out. The numbers vary by state but its purpose remains the same: it's the license needed to legally produce spirits.
Heritage Distilleries (the kind that have been around for decades), all have very low numbers, usually one to three digits. New Bernheim Distillery is actually DSP-KY-1 and they are the distillery that produces whiskey for Heaven Hill.
MGP (which is now Ross & Squibb Distillery) in Indiana is known as DSP-IN-1 (they have others too, but that's for another article). Distilleries like Peerless fought to obtain their old DSP number by showing that the brand never left the family's hands even if it did stop producing decades ago.
They received their old DSP back, KY-50. Distilleries that were founded after the new millennium were given a DSP that starts with a "20" and ends with 3 digits. For example, New Riff's is DSP-KY-20016 and Rabbit Hole's is DSP-KY-20041.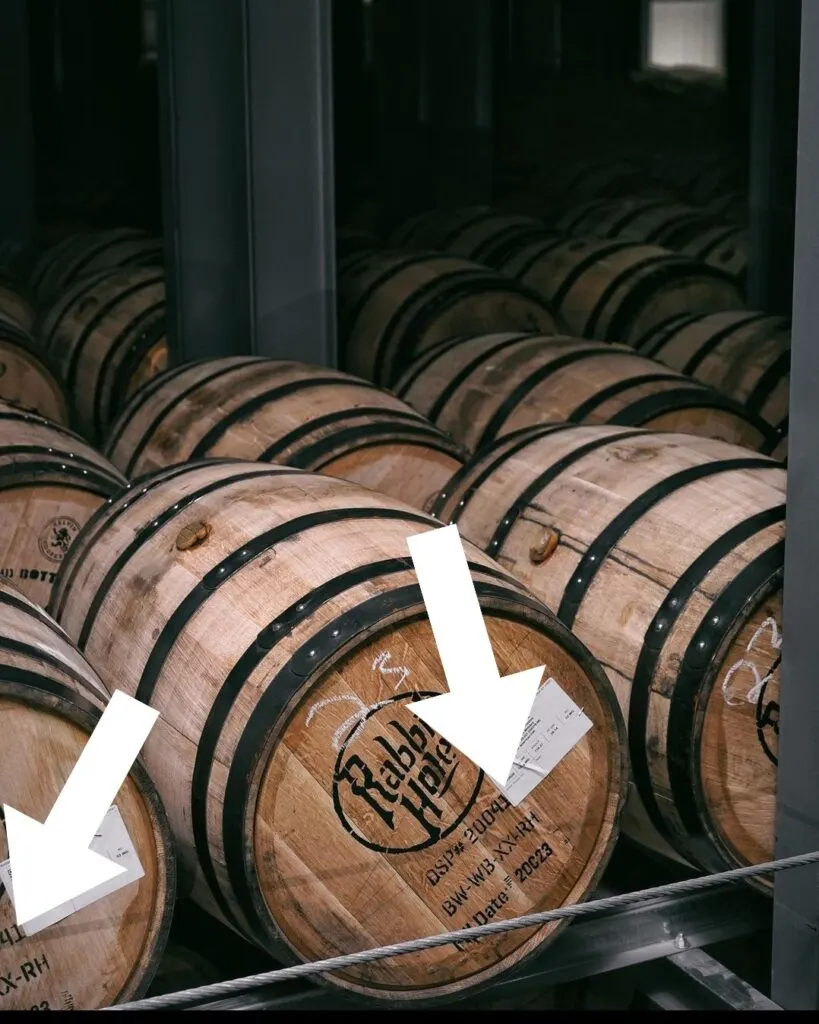 Anyway, I enjoyed finding pictures that actually prove that Rabbit Hole had many barrels from New Riff in their warehouses. I like the fact that they didn't go through extreme measures to hide the original source of their whiskey.
While it's only a matter of time before all of those New Riff barrels are gone, it's not like they should be ashamed they had them in the first place. New Riff is a great distillery with people passionate about making great whiskey.
Rabbit Hole made a good choice by selecting them to distill their early barrels. I would love to see more producers in the future telling us who they had contract distill for them instead of hiding it. We need to remove the stigma that consumers will somehow judge them unfairly for doing it.
And if distilleries can't bring themselves to tell us this information, at least don't hide it so hard that those of us who do care, can still find it.
Featured Products
Description:

The Aged & Ore Neat Traveler is a complete travel kit for spirits. We combined our widely praised Neat Glass with one of our 3oz Flight Bottles and housed them together in a custom EVA travel case. Perfect for a night away with your favorite pour. The tie
Description:

The Aged & Ore Bottle Flight is a premium set of 4 custom silicone wrapped glass bottles designed to transport and share samples of your favorite spirits. The flight bottles come in a custom EVA travel case that fits perfectly in any small bag. An Aged &
Description:

This Bundle combines two of our crowd favorite products, creating the ultimate travel bundle to bring along your favorite spirits and glassware. Bundle Includes: Neat Traveler (Gray) Bottle Flight (Gray) Note: This bundle is only available in gray and col
*Bourbon Culture is reader-supported. When you buy through links on our site, we may earn an affiliate commission.