If you've read my reviews, you may have picked up on the fact that I'm a member of the New Jersey Bourbon and Yacht Club (NJBYC for short). Inside of this tight-knit group, I'm not the only whiskey reviewer – there's also David Levine from the Whiskey In My Wedding Ring podcast/website. He has been increasing his brand presence to the point where he now has an online store where you can buy single barrels of whiskey that he has personally selected.
Recently, David was able to secure not one, but two barrel picks of Jack Daniel's new rye whiskey. He led a group of 4 NJBYC members down to Lynchburg in June and returned with some interesting pictures that I'll expand on in a minute. But first, here's a brief introduction to Jack Daniel's rye whiskey and why you need to know about it first before we dive into the specs of the new single barrels.
Origins of Jack Daniel's Rye Whiskey
In 2012, Jack Daniel's began to distill their first batches of rye whiskey. If you're wondering, the mash bill they use is 70% rye, 18% corn and 12% malted barley. Anyway, their first release of that rye whiskey was in 2016 and bottled as Jack Daniel's Single Barrel Rye Whiskey.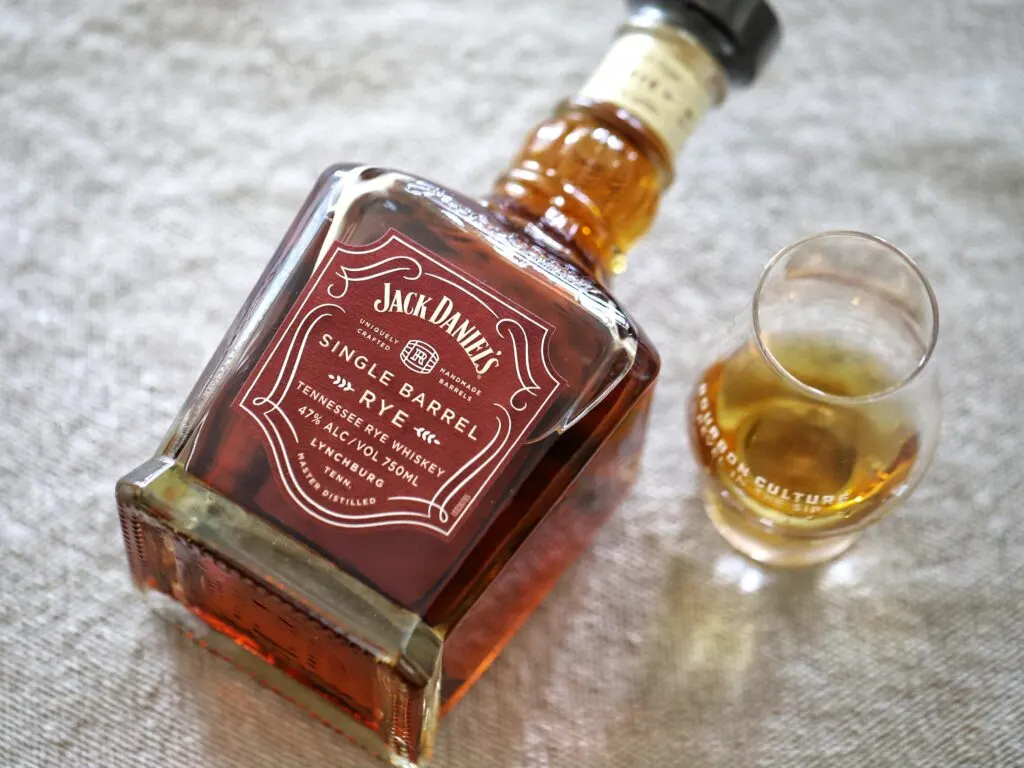 The quick math says that it's only 4 years old. It's unknown if later releases were allowed to age longer, but I'm guessing the answer is yes. That's because in 2017, Jack Daniel's launched their Straight Rye Whiskey which is a batched product that uses 4 and 5 year old barrels.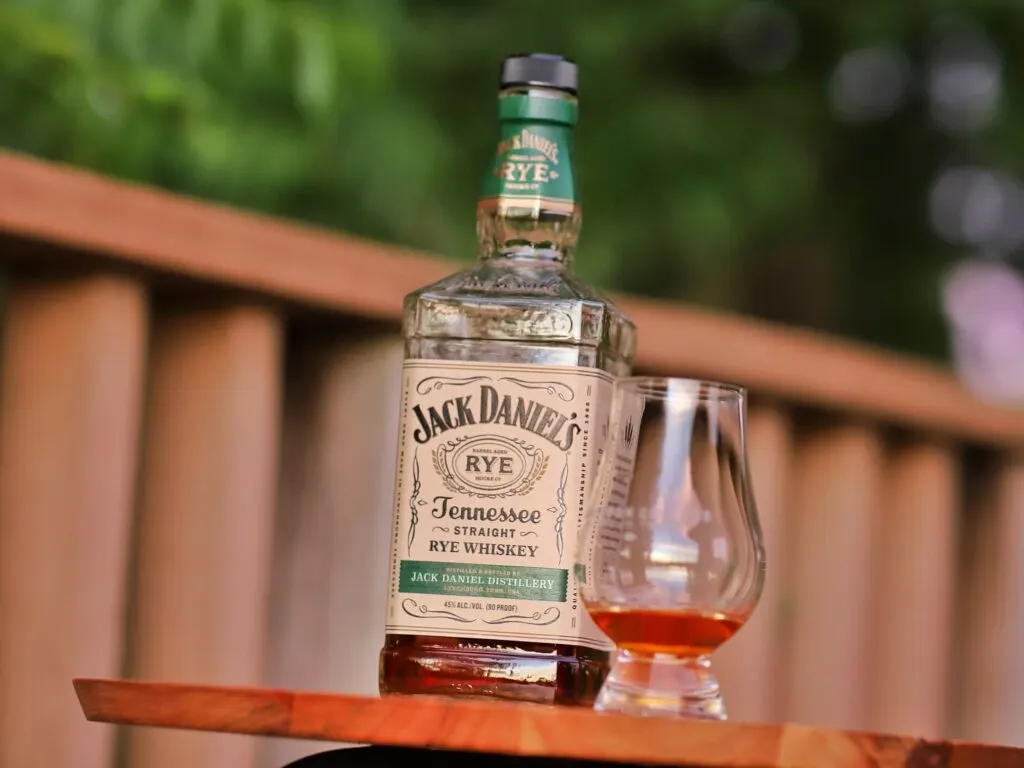 Then in the Spring of 2019, Jack released a version of their rye whiskey in barrel proof form in the "Tennessee Tasters" line. Never heard of it? That's because it was a Tennessee-only release. The math on this would indicate that the barrels were probably just shy of 7 years old. It appears as if this was a batched release because every bottle was 127.6 proof.
Then in the fall of 2020, Jack Daniel's 3rd iteration of their annual "Special Release" was a Barrel Proof Rye. These came in single barrel forms but did not wear an age statement. They were rumored to be around 7 years old which might be a stretch considering they were from near the top floors of Jack Daniel's Warehouses.
How does Jack Daniel's Single Barrel Barrel Proof Rye Whiskey fit into this?
When Jack Daniel's began to release their barrel proof single barrels of rye whiskey in mid-2023, enthusiasts were skeptical if they'd be similar to the Special Release version that came out 3 years earlier. I was also one of those skeptics. Most of us believed they'd be only about 5 years old.
But the suggested retail price of these new single barrel, barrel proof rye whiskies was only $60. That means its the same price as the 2020 Special Release single barrels were. You might not have known that because most stores opted to raise the price on their end. But if you were lucky enough in 2020, you could've snagged on for that price.
So far, the prices looked the same but how about the other specs? Well, they're both single barrels. They both come in the same glass bottle shape (albeit with different labels) and they both have very high proof points. There's even been HAZMAT (140+ proof) versions spotted of each. That leaves age as the only thing that could be different about each one. So how old are these new single barrels?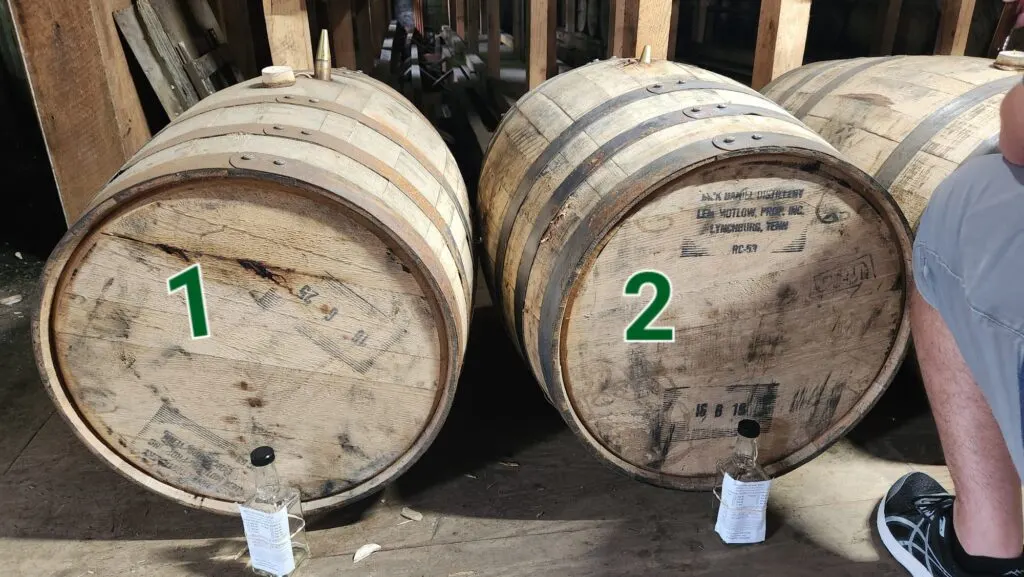 The answer might surprise you as much as it surprised me. These pictures were taken during David's pick in June, 2023. You can see that the barrels range from being 6 1/2 years old to 7 1/3 years old. That means that there is basically no difference in age compared to the Special Release of 2020.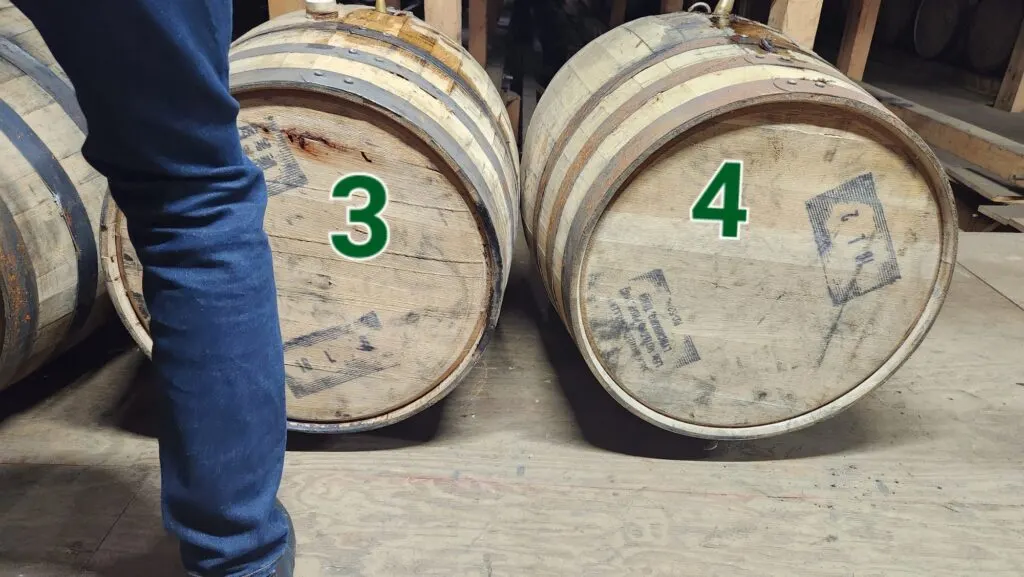 A word about the Secondary Market
If you were looking for a bottle of the 2020 Special Release on the secondary market for the last 3 years, you would have seen prices somewhere between $325 and $375 or roughly six times its retail price. Those prices have plummeted as soon as the first bottle of single barrel rye picks were put on a shelf. More reviews are coming in by the day that show little difference between a really well-picked single barrel and the Special Release versions.
As always, it's best to try before you buy, but if you missed out on the Special Release of 2020 then fret not, because you're going to get a second chance to buy basically the same thing without having to drop hundreds of dollars for a bottle of your own.
Featured Products
Description:

The Aged & Ore Neat Traveler is a complete travel kit for spirits. We combined our widely praised Neat Glass with one of our 3oz Flight Bottles and housed them together in a custom EVA travel case. Perfect for a night away with your favorite pour. The tie
Description:

The Aged & Ore Bottle Flight is a premium set of 4 custom silicone wrapped glass bottles designed to transport and share samples of your favorite spirits. The flight bottles come in a custom EVA travel case that fits perfectly in any small bag. An Aged &
Description:

This Bundle combines two of our crowd favorite products, creating the ultimate travel bundle to bring along your favorite spirits and glassware. Bundle Includes: Neat Traveler (Gray) Bottle Flight (Gray) Note: This bundle is only available in gray and col
*Bourbon Culture is reader-supported. When you buy through links on our site, we may earn an affiliate commission.