*Bourbon Culture is reader-supported. When you buy through links on our site, we may earn an affiliate commission.
To begin this review, I'd like to compliment Willett and their Wheated Straight Bourbon release: the new bottle design they used is a step in the right direction. I'm not talking about the fact that the gloss black coating will prevent sunlight from degrading the liquid or that the gold lettering and simple layout is aesthetically pleasing.
What I'm talking about is that Willett did not elect to use their traditional "WFE" bottle and label design to try and sell this product. I think that for too long now, their decision to use the same label design and bottle shape on their own whiskey that they did with the barrels of famously sourced whiskey has been deceiving. All too often, new enthusiasts were paying ridiculous sums for whiskey that Willett has made themselves. Secondary sellers like to take advantage of this knowledge gap to act like it was the same quality as the fantastic whiskey they've sourced for decades.
So I'm psyched that fans of Willett are able to experience the whiskey inside without the subconscious idolatry that comes built-in with their WFE bottle. This should be a true test to see how exactly their wheated bourbon has turned out after aging for the past 8 years. Willett must be pretty cocky about it too. Because not only have they released just enough for it to become very allocated, but they have allowed the industry to slap a ridiculous pricetag of $250 on it. That's $30 for every year it's been aged. Absolute madness.

According to the Bourbonr Blog, Willett has already released single barrels of their wheated mash bill in the past. Their "mash bill decoding graph" shows that if you own a Willett Family Estate Bourbon with a barrel number between 32xx and 33xx, it should contain Willett's own wheated bourbon inside. But the press release that talked about this new release seemed to indicate this is the first time this wheated recipe has been released. Since I haven't been able to find a picture of someone with a bottle of WFE 32xx-33xx, they may be right.
Willett has a wide range of mash bills and whiskey recipes. But the only wheated bourbon recipe on Bourbonr shows a mash bill of 65% corn, 20% wheat and 15% malted barley. This is roughly similar to Maker's Mark and Weller recipes with the exception that the malted barley and wheat ratios are a little bit higher. It even enters the barrel at 115 proof, similar to Weller's 114 proof. The Willett has an 8-year age statement on it, but the specs indicate it was distilled in Spring 2013 and bottled in Summer 2022, so that technically should make it 9 years old. Strange.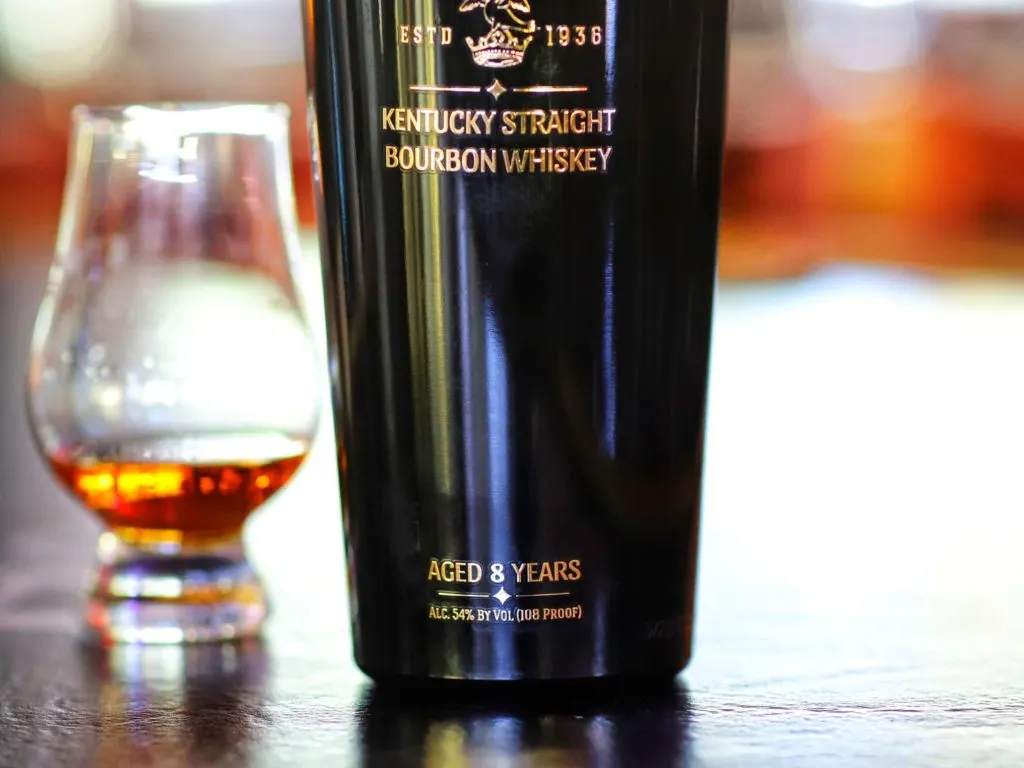 The stats on the bottle put it squarely in the crosshairs of the two previously mentioned wheated bourbons. Weller Antique 107 (~6.5 years old and 107 proof) is particularly close, but 1/5 the price. Secondary pricing for both indicate an even larger gap. With all of this said, people are still going to buy it. But does it live up to the hype? I was able to get a taste to find out for myself. I sampled this neat in a glencairn.
Tasting Notes
Nose: Sometimes I get grainy and earthy notes from Willett's 6-7 year old products. This seems to be absent on the nose with this bottle. So far so good! The scents are overwhelmingly sweet with lots of caramel sauce and Cinnamon Toast Crunch. The "cinnamon" part of that is a particularly common note I get in Willett products.
The chocolate aroma I find is a bit different from other wheated bourbon's chocolate notes because it comes off kind of like a Kit Kat bar. Finally, there are some candied fruit notes, but they don't come off like your standard cherry or citrus scents. Instead, think of these scents more like raisins and raspberries. For the most part, the fruit scents are nondescript. You know that you're smelling fruit, but it's hard to decipher what it is.
Palate: I'm again bracing myself for grainy or earthy notes but they never materialize. Kudos Willett! Your distillate is showing great maturation. The palate is full of well-developed flavors but you can tell the mouthfeel isn't as rich or thick as a bottle of OWA. The flavors that stand out the most are honey and caramel sweetness coupled with ground cinnamon and seasoned oak. The fruit notes combine some bitter fruits (lemon and bitter cherry) with sweeter fruits such as cotton candy grapes and blueberries. Finally, chocolate notes poke through and seem to play nicely with everything else.
Finish: The finish is a bit perplexing because it seems like all of the profile notes I just mentioned, vanish. It turns into a one-dimensional affair with only baker's chocolate and sweet oak standing out. Gone are the fruit notes and gone is the cinnamon. The finish only lasts a moderate amount of time at best, but in the case of a $250 bottle, I expected much more.
Score: 7.5/10
What we have here is a very competent, nicely aged, well-proofed wheated bourbon that's priced $170 too high. But that's what the Willett name does. It's just insane to think that it probably costs Willett, on average, $10-15 to produce each bottle once all is said and done. Don't believe me? It only costs Diageo around $5 to produce each bottle of Dickel Rye. Granted there are price markups between distributors and retail stores, but wow, a bourbon this expensive better be able to beat a single barrel of Weller Antique. It doesn't.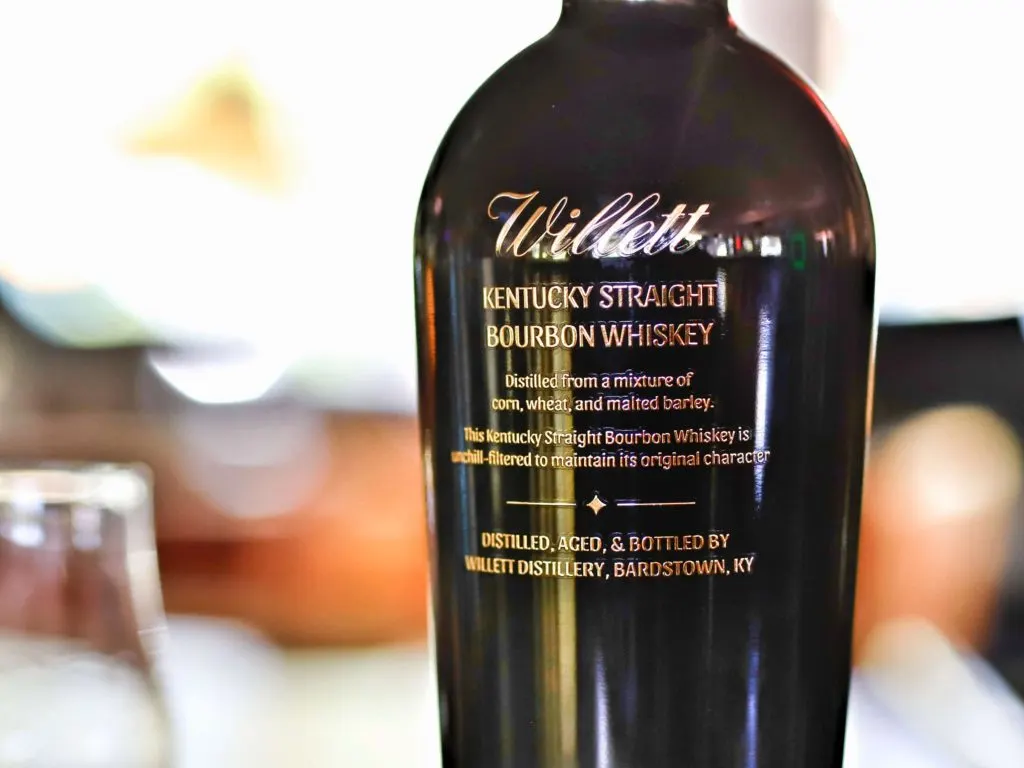 Was I happy to finally try this bottle? Of course. I'm always willing to change my mind each time a producer rolls out with a new product (especially if they feel it's worthy of a limited release). But all too often producers are only releasing limited editions to make a buck, not because what they have is truly special. Willett used to sell single barrels of stuff that was genuinely special, but this 8-year-old wheated bourbon doesn't fit that description. We, the customer, allow this perceived scarcity to fool us into thinking that it's true.
Final Thoughts
I'm always going to give it to you straight, so here's the bottom line… If you want to drink a bourbon that is slightly better than this Willett 8 Year Release, then go get a bottle of Weller Antique 107. You even have my permission to splurge and get a single barrel of it on the secondary market. And if you want to feel extra fancy and sophisticated, then go buy a can of gloss black spray paint and paint your Weller bottle. They are the same glass. Hell, you could probably replicate this process up to 4 times before you would match the secondary cost of one of these Willetts.
Before you go, I'll leave you with this little insider piece of information. I have talked to a number of OG Willett enthusiasts who have told me that their secret to securing the old, sourced bottles of Willett is to buy up the modern stuff and flip it at an insane profit. They know that the two liquids are nowhere close to each other, but they also know a majority of bourbon drinkers aren't aware of this. They hope and pray every day that the secondary values for these new releases remain high so that it distracts buyers into chasing them (and so they can make a killer profit).
Hyping new Willett releases is in their best interest, not yours. So the sooner we all realize that Willett's own distillate is really only better than maybe half of the traditional Kentucky distilleries, the sooner we'll all be able to control our temptations and stop trying to fool ourselves into thinking that releases like this are anything more than mediocre. Willett needs to be taught this as well.
Featured Products
Description:

The Aged & Ore Neat Traveler is a complete travel kit for spirits. We combined our widely praised Neat Glass with one of our 3oz Flight Bottles and housed them together in a custom EVA travel case. Perfect for a night away with your favorite pour. The tie
Description:

The Aged & Ore Bottle Flight is a premium set of 4 custom silicone wrapped glass bottles designed to transport and share samples of your favorite spirits. The flight bottles come in a custom EVA travel case that fits perfectly in any small bag. An Aged &
Description:

This Bundle combines two of our crowd favorite products, creating the ultimate travel bundle to bring along your favorite spirits and glassware. Bundle Includes: Neat Traveler (Gray) Bottle Flight (Gray) Note: This bundle is only available in gray and col
*Bourbon Culture is reader-supported. When you buy through links on our site, we may earn an affiliate commission.