*Bourbon Culture is reader-supported. When you buy through links on our site, we may earn an affiliate commission.
In the early days of my bourbon drinking, I was fascinated with Willett's famous whiskey and the way that the guys who knew the most about bourbon around town were always buying and trading these bottles. With old age statements and high proofs, these bottles still command four digit prices and are highly sought after. I thought I could be one of the cool kids, so I jumped on my first bottle (quickly followed by a second) of the Four Year Old Rye Whiskey only to realize later that these are somewhat commonplace and are the most obtainable of all of the Willett Family Estate line.
But just because I found that out does not mean that the whiskey inside would be any less good to me. After all, if it tastes good, then it tastes good. Four years is just about right for a rye whiskey to stop tasting young and start bringing out the flavors that rye drinkers love. So how does this one stack up then? I sampled this bottle of 115 proof WFE in a glencairn to find out.
Tasting Notes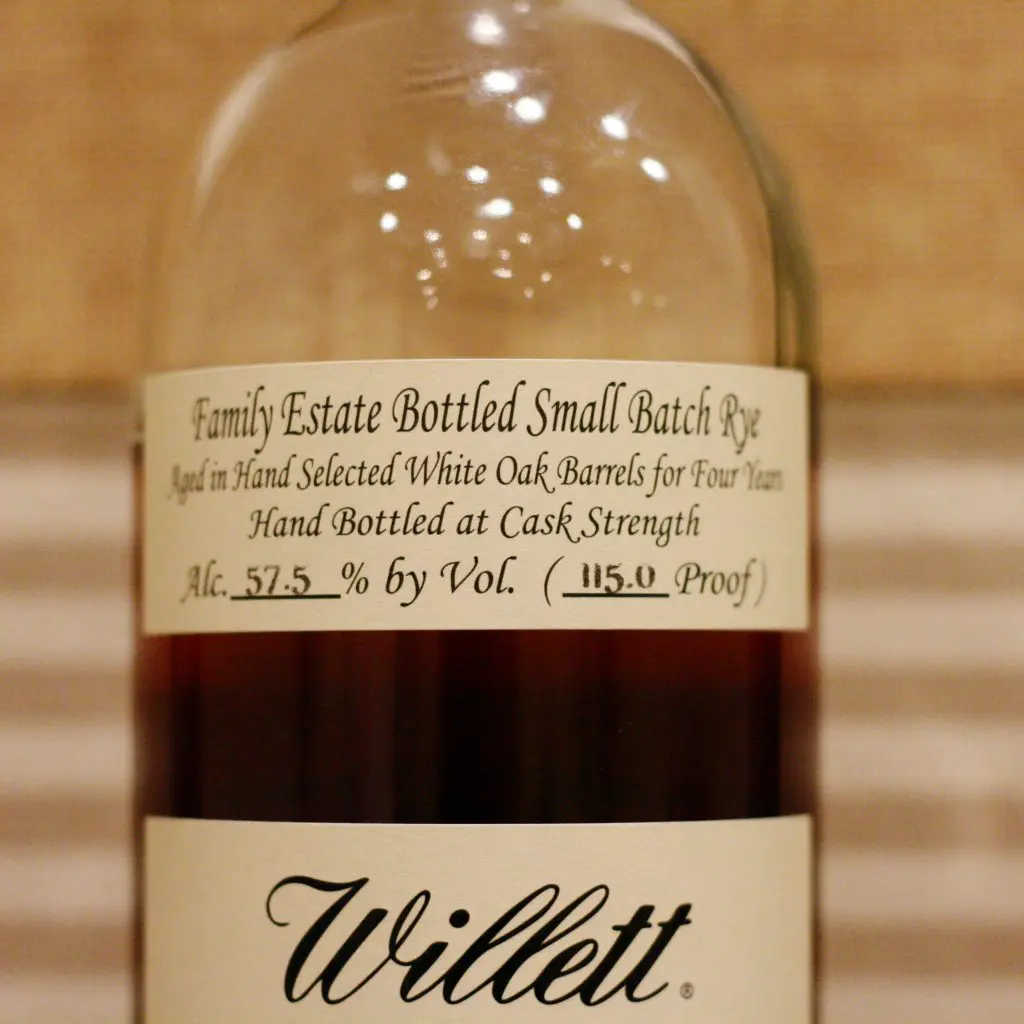 Nose: The nose has an immediate wallop of fresh, fruity notes. There's fresh cut pears, green apples and musk melon. It's a virtual fruit salad bowl. There were other floral notes as well, but it was more like a bouquet and less like a single type of flower. The whole nose was springtime fresh.
Palate: For as much as notes of honey drenched my tongue, the spice in this whiskey is always lurking. For me, it tested my limits with what I consider to be a pleasant amount of spice character versus the opposite which is too damn spicy. It was walking the line the whole time. The spice seems to be showing itself as cinnamon Red Hots and peppermint. But some of the more floral or herbal notes from the nose begin to show themselves as lemon zest and a little bit of rosemary. Every flavor on the palate was equally as engaging and I consider this to be one of the more balanced rye whiskies out there.
Finish: The finish is moderate in length with citrus zest, spiced honey and mint giving a nice wave of sweetness and freshness. There's a lot of different spices to pick up as well with cinnamon never leaving but cardamom, clove and black pepper joining the mix. It's fun and once again, feels very balanced.
Score: 7.9/10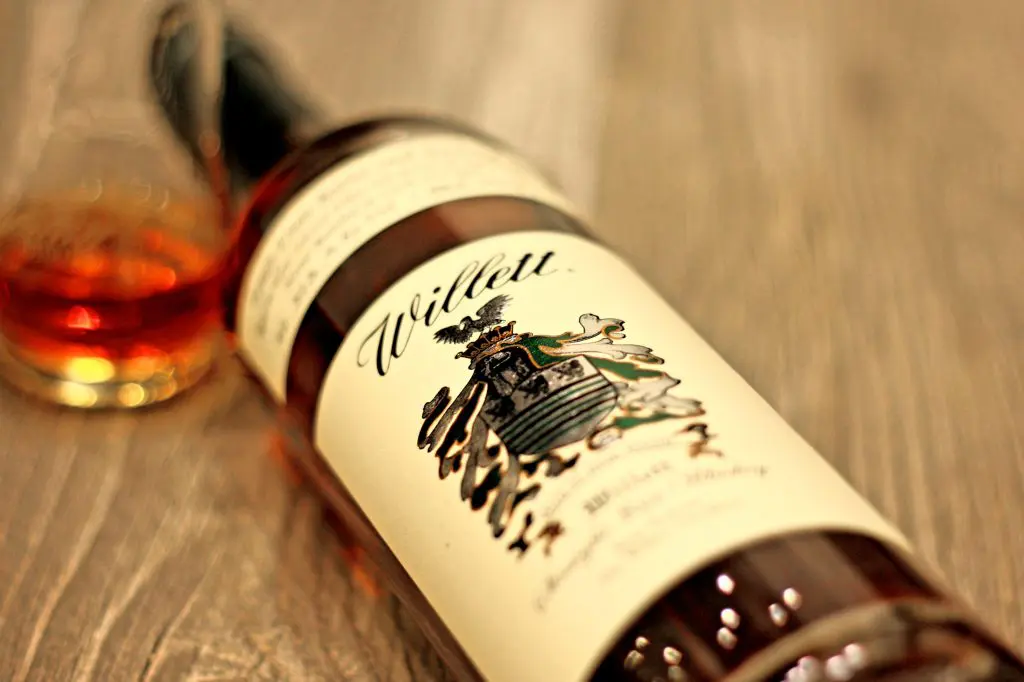 Willett's Four Year Rye shows its strengths by hiding its proof well, being spicy by not too spicy and having a nice balance of floral and herbal notes. The mouthfeel leans a little bit on the thin side, but mostly it's hard to find fault in this one. Most rye whiskies that I like actually tend to have big swells of spice or sweetness that makes them unique and powerful. But the Willett just sets back and is content with being great at all things.
Final Thoughts
Although I'm rating it a hair below excellent, that shouldn't push away any potential buyers because the price point on this (most of the time, $50) keeps it right in line with other rye whiskies that offer the same drinking experience. In fact, if you want your rye to have more fruit character, this may actually be your whiskey. Whatever it is though, it's worth seeking out a bottle.
Rating Breakdown
1 | Disgusting | Drain pour
2 | Poor | Forced myself to drink it
3 | Bad | Flawed
4 | Sub-par | Many things I'd rather have
5 | Good | Good, solid, ordinary
6 | Very Good | Better than average
7 | Great | Well above average
8 | Excellent | Exceptional
9 | Incredible | Extraordinary
10 | Insurpassable | Nothing Else Comes Close
Featured Products
Description:

The Aged & Ore Neat Traveler is a complete travel kit for spirits. We combined our widely praised Neat Glass with one of our 3oz Flight Bottles and housed them together in a custom EVA travel case. Perfect for a night away with your favorite pour. The tie
Description:

The Aged & Ore Bottle Flight is a premium set of 4 custom silicone wrapped glass bottles designed to transport and share samples of your favorite spirits. The flight bottles come in a custom EVA travel case that fits perfectly in any small bag. An Aged &
Description:

This Bundle combines two of our crowd favorite products, creating the ultimate travel bundle to bring along your favorite spirits and glassware. Bundle Includes: Neat Traveler (Gray) Bottle Flight (Gray) Note: This bundle is only available in gray and col
*Bourbon Culture is reader-supported. When you buy through links on our site, we may earn an affiliate commission.