*Bourbon Culture is reader-supported. When you buy through links on our site, we may earn an affiliate commission.
Stranahan's Colorado Whiskey is unique because they were the first American Malt Whiskey (single malt?) that was widely available all around the United States. There is no corn, wheat or rye in their distillate, just malted barley. They also age it in new charred oak barrels (unlike Scotch or other overseas malted whiskey, which use used barrels). The new charred oak is unique because it imparts its flavors so much more quickly than a traditional Scotch, which could take up to a decade or more before it is complete. Typically, this whiskey is aged for only 2 years before being complete. Then it bottled in a beautiful tall and slim bottle with a unique 3oz metal shot glass on top.
This bottle retails for around $45 or $50, but I managed to find mine on sale for $40, so it was an instant buy because I wanted to see what it was like. I compiled my notes over multiple months with this bottle to make sure that oxidation had its maximum effect on the whiskey inside before I made any judgement. So without further ado, here are my notes. I sampled this neat and in a Glencairn.
Tasting Notes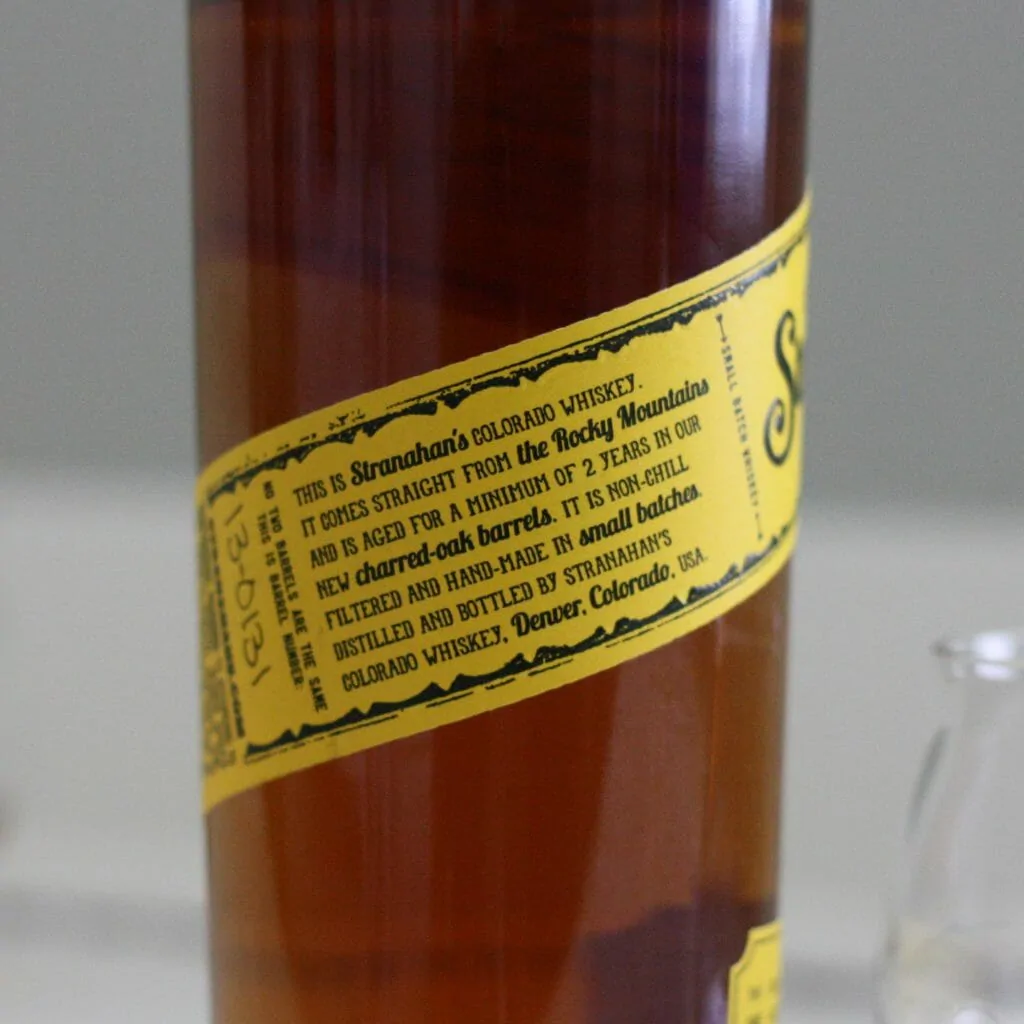 Nose: As a child, I used to eat Malt-O'-Meal hot cereal with maple syrup or brown sugar, and this smells exactly like that. There's some fruitiness like over-ripe apples and a little bit of cinnamon. I keep landing on this increasingly strange aroma and believe I have nailed it down to something like a mild cheddar or gouda cheese. I have never detected this scent before and it was very odd.
Palate: This whiskey has a ton of (non-peated) Scotch flavors. There is a vastly deeper barley malt taste than I would get from the lower-proof scotches I drank. The strange notes keep on coming though, with notes of bee pollen (which is a real thing if you've ever been in a health food store). Bee pollen is not sweet, but it gives you the essence of dried flowers and honey. There are plenty of fruits as I dig deeper, such as dried cherries, raisins and dried apricots. But it's borderline too malty for me. I became less enthusiastic with every sip because the flavors were turning me off with the mouthful of cereal maltiness that I was continuously getting.
Finish: The finish has a lot of breakfast-time cereal notes like instant oatmeal, cinnamon, honey and toasted nuts. There's also some peppery spiciness that I don't think I ever got with Scotches. The age (or lack thereof) displays no characteristics whatsoever.
Score: 5/10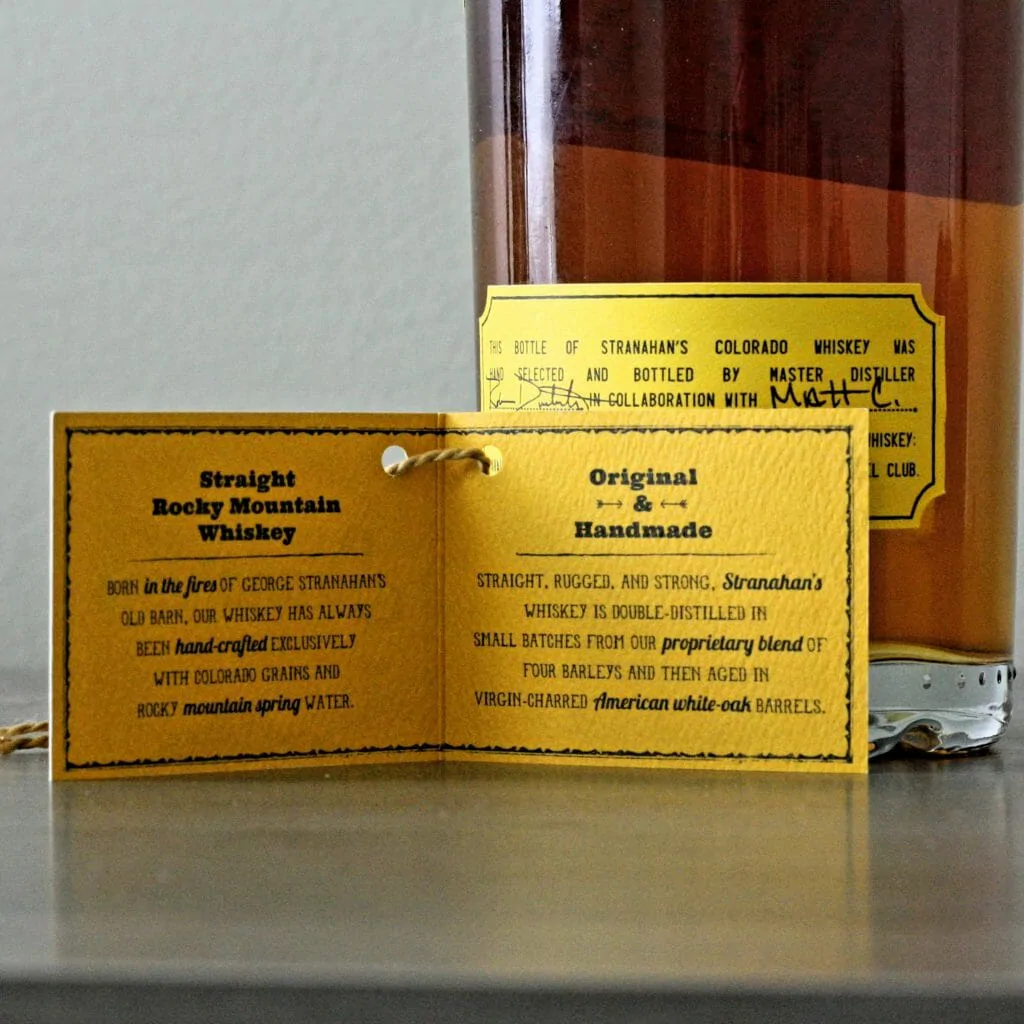 At best, Stranahan's is a unique break from everyday bourbon's and ryes that you're probably a fan of (especially if you're reading this). But if you're like me and took the leap from Scotch to American whiskies, then this one may not do anything for you. The liquid cereal grain effect was at first interesting, then slowly more of a drag. Certainly there is a core group of people that this really appeals to, but I find myself not one of them. This is not to say that Stranahan's is a bad product or that you should never try it, but if you are curious and don't have a much experience with it, I would encourage you to seek out a sample of this first to see how much you like it.
Ratings Breakdown
1 | Disgusting | Drain pour (Example: Jeffers Creek)
2 | Poor | Forced myself to drink it
3 | Bad | Flawed (AD Laws 4 Grain BiB, Clyde Mays anything)
4 | Sub-par | Many things I'd rather have (Tincup 10 year)
5 | Good | Good, solid, ordinary (Larceny, Sazerac Rye)
6 | Very Good | Better than average (Buffalo Trace, OGD BiB)
7 | Great | Well above average (Old Ezra Barrel Proof, Old Weller Antique)
8 | Excellent | Exceptional (Michter's Barrel Proof Rye, Four Roses Barrel Strength)
9 | Incredible | Extraordinary (GTS, 13 Year MGP or Canadian Rye)
10 | Insurpassable | Nothing Else Comes Close (William Larue Weller)
Featured Products
Description:

The Aged & Ore Neat Traveler is a complete travel kit for spirits. We combined our widely praised Neat Glass with one of our 3oz Flight Bottles and housed them together in a custom EVA travel case. Perfect for a night away with your favorite pour. The tie
Description:

The Aged & Ore Bottle Flight is a premium set of 4 custom silicone wrapped glass bottles designed to transport and share samples of your favorite spirits. The flight bottles come in a custom EVA travel case that fits perfectly in any small bag. An Aged &
Description:

This Bundle combines two of our crowd favorite products, creating the ultimate travel bundle to bring along your favorite spirits and glassware. Bundle Includes: Neat Traveler (Gray) Bottle Flight (Gray) Note: This bundle is only available in gray and col
*Bourbon Culture is reader-supported. When you buy through links on our site, we may earn an affiliate commission.