*Bourbon Culture is reader-supported. When you buy through links on our site, we may earn an affiliate commission.
For most enthusiasts of MGP bourbon, it came as a surprise when they shook things up in 2015 by releasing a bourbon that they bottled and sold themselves called Metze's Select. The secret of Metze's Select was that master distiller Greg Metze took various aged stocks of MGP's 2 main bourbon mashbills (the high rye and low rye versions) and blended them together to create an easy drinking, 93 proof limited bottling.
Remus Repeal Reserve
Fast forward 2 years later and Metze's Select turned into the label Remus Repeal Reserve, utilizing the same concepts as Metze's Select. The only issue was that at around $90, enthusiasts balked at the entry price and low proof (the first batch was only bottled at 94 proof) especially compared to other MGP sourced bourbon on the market.
When Remus Repeal Reserve's 2nd release came out in late 2018 (with a revised bump in proof to 100), it began to catch more enthusiasts eyes. The timing was perfect because the second release coincided with a drastic decline of available, aged MGP bourbon from NDPs that were running out of product. Informed buyers were now okay with paying the price of admission for this 11-12 year old blend of bourbon and it received high marks.
Now with the 3rd release, the ages of the bourbon stay roughly the same, but whereas the 2nd release contained about 65% low rye bourbon and 35% high rye bourbon, the 3rd release contained only 10% high rye bourbon in the mashbill. Would this take away from the overall profile of the bourbon? Or would it improve it? There's only one way to find out. I sampled this neat and from a Glencairn.
Tasting Notes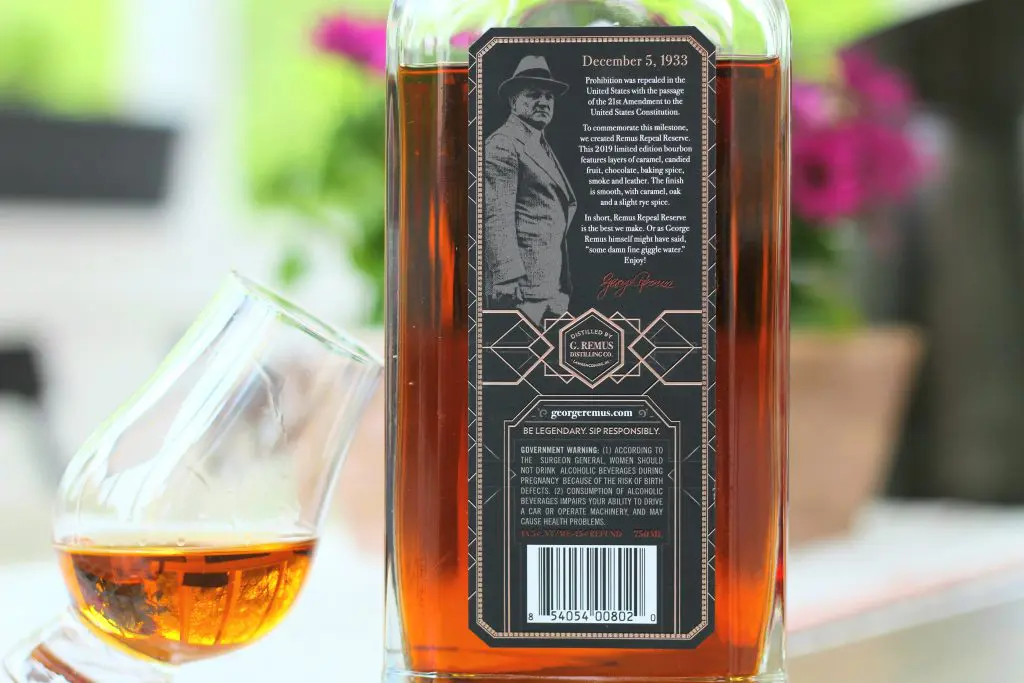 Nose: The familiar scent of brown sugar and seasoned oak dominate my nose, which is typical of MGP distillate for me. I find some nice fruit notes of maraschino cherries and vanilla bean as well. The nose does have a noticeable amount of rye spice coupled with a sweet mint scent, almost like crème de menthe liqueur.
Palate: I'm loving the fact that despite the lower rye content, that both peppermint and peppercorns come out of the gate upon the first sip. There's still a nice sweetness to this bourbon with toasted brown sugar, cherries and citrus rinds though. The mouthfeel and taste is so thick and sweet, that the whole thing really reminds me of a flat cola. The amount of oak on the palate really shows its age, but never tastes like it's been aged too long.
Finish: Upon swallowing, residual fruit flavors stick around on the tongue followed by a long lasting chocolate and tobacco notes that really show off the aged bourbon within. It's not a wide array of flavors, but the ones I can detect are very potent.
Score: 8.2/10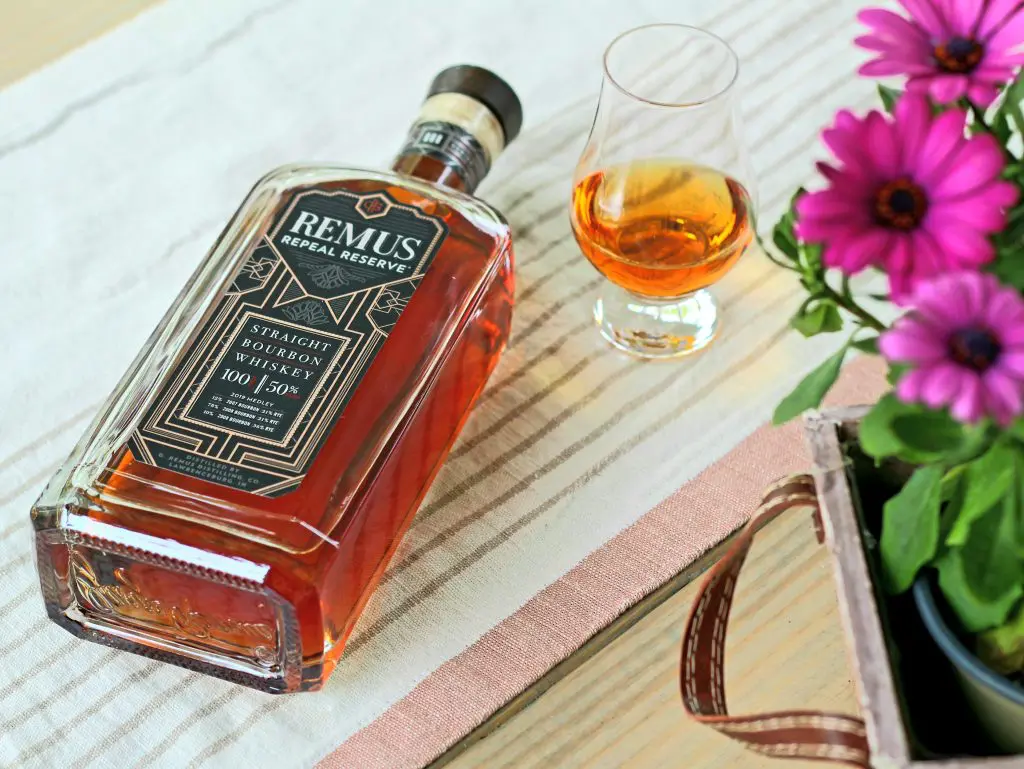 The third release of Remus Repeal Reserve is the best release yet. I usually find myself a fan of the high-rye mashbill of MGP bourbon (and Four Roses recipes) more often, but I was really surprised by how much I liked this. My ranking firmly denotes this as a "must buy" bourbon for anyone who hasn't tried it yet.
However, why do I always feel so reluctant to pull the trigger on this bottle when I see it? When you see the price (typically around $85 in my area), it seems reasonable because other merchant bottlers typically charge $10/year aged for MGP products. This means that even at MSRP, Remus Repeal Reserve is a great bargain. And sure, it's not barrel proof, but typically most 11 and 12 year MGP bourbon is not much higher than 100 proof at cask strength anyway (I'd say they average around 107-110 proof). Is it the packaging? Maybe. The bottle has a timeless design with some nice touches (a signature imprinted on the cork, for instance), but gets lost on a shelf among its peers.
Final Thoughts
Still, if you're like me and are staring down this bottle wondering if it's worth it or not, just know that it is. Whatever your reservations are, they will quickly be gone by time you taste the bourbon inside.
Rating Breakdown
1 | Disgusting | Drain pour (Example: Jeffers Creek)
2 | Poor | Forced myself to drink it
3 | Bad | Flawed (AD Laws 4 Grain BiB, Clyde Mays anything)
4 | Sub-par | Many things I'd rather have (Tincup 10 year)
5 | Good | Good, solid, ordinary (Larceny, Sazerac Rye)
6 | Very Good | Better than average (Buffalo Trace, OGD BiB)
7 | Great | Well above average (Old Ezra Barrel Proof, Old Weller Antique)
8 | Excellent | Exceptional (Michter's Barrel Proof Rye, Four Roses Barrel Strength)
9 | Incredible | Extraordinary (GTS, 13 Year MGP or Canadian Rye)
10 | Insurpassable | Nothing Else Comes Close (William Larue Weller)
Featured Products
Description:

The Aged & Ore Neat Traveler is a complete travel kit for spirits. We combined our widely praised Neat Glass with one of our 3oz Flight Bottles and housed them together in a custom EVA travel case. Perfect for a night away with your favorite pour. The tie
Description:

The Aged & Ore Bottle Flight is a premium set of 4 custom silicone wrapped glass bottles designed to transport and share samples of your favorite spirits. The flight bottles come in a custom EVA travel case that fits perfectly in any small bag. An Aged &
Description:

This Bundle combines two of our crowd favorite products, creating the ultimate travel bundle to bring along your favorite spirits and glassware. Bundle Includes: Neat Traveler (Gray) Bottle Flight (Gray) Note: This bundle is only available in gray and col
*Bourbon Culture is reader-supported. When you buy through links on our site, we may earn an affiliate commission.